Photographs by Boyd Barker and Greer Gill Tennessee Department of Agriculture
It doesn't get fresher, tastier or more nutritious than this.
It's only February, but many of us who resolved to live healthier lives in 2018 may already find it difficult to feel successful. The key to reaching goals for healthier living — whether it includes smoking cessation, better sleep, more exercise or more mindful eating — may well be careful planning.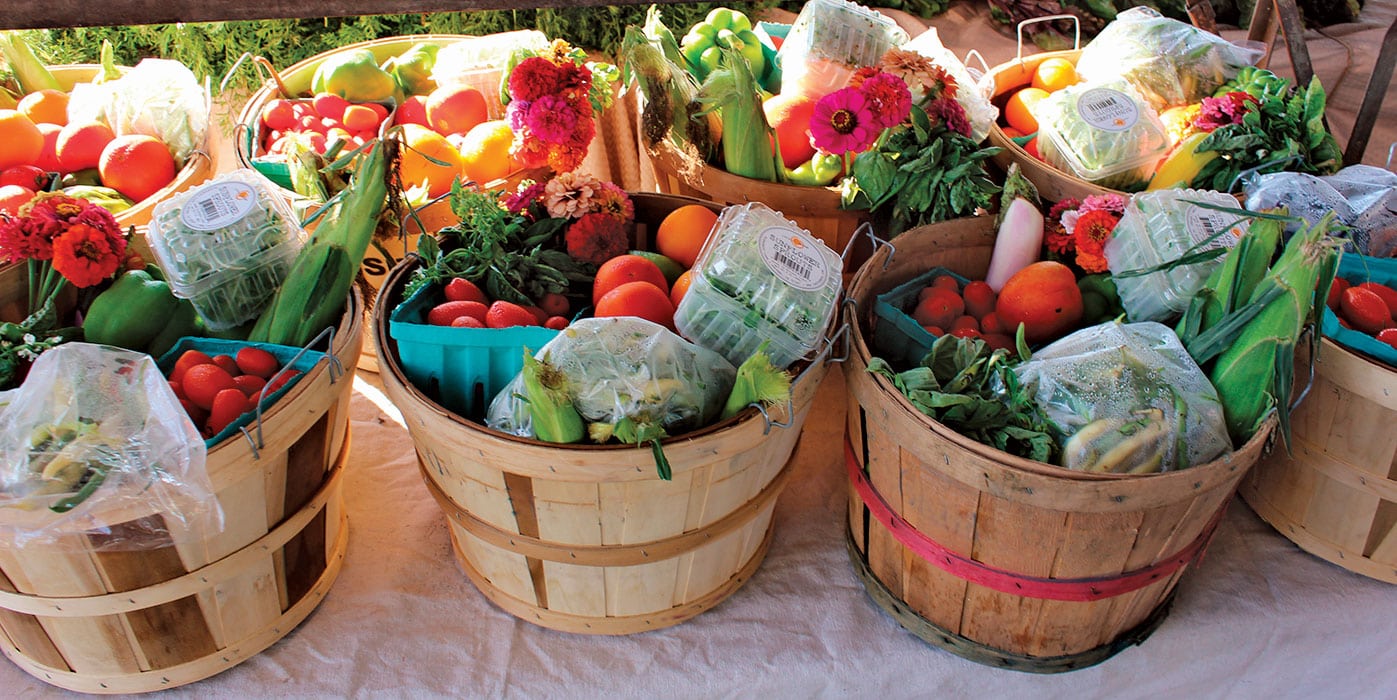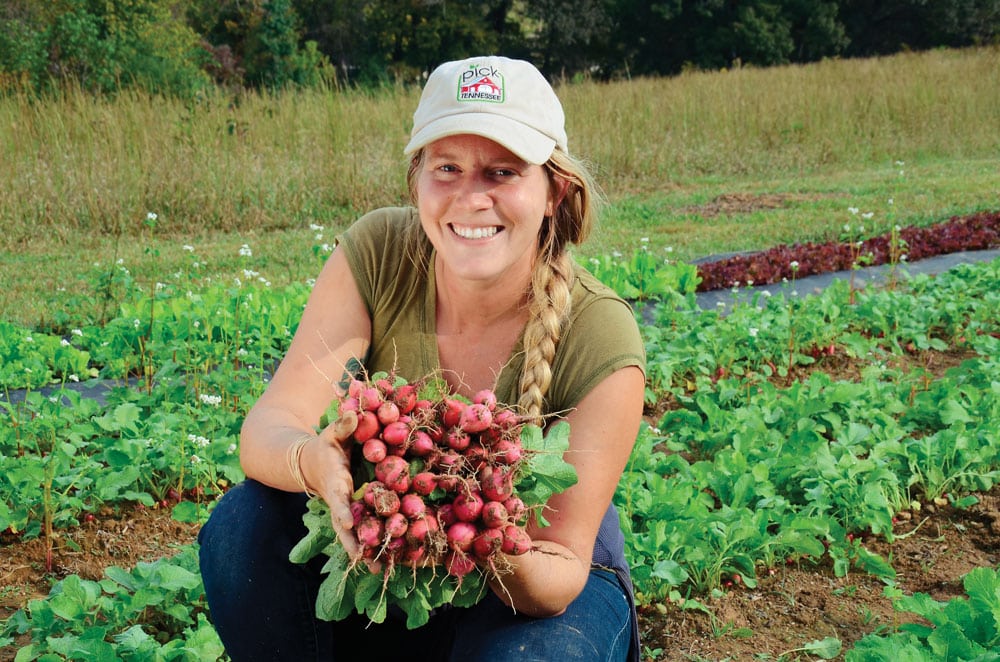 Research shows us that people who tell friends and family about their goals and have set an official date to begin are more likely to make those planned changes. Setting a start date gives you time to think about the obstacles you'll face and to specifically prepare ways to deal with those stumbling blocks.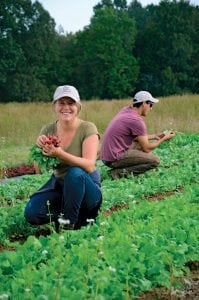 For instance, you will be more likely to maintain a regular walk if you have proper clothing that allows you to enjoy being outdoors despite inclement weather. Clothing that helps you exercise safely and comfortably is a good investment. Decide, before you receive an invitation, to avoid places where alcohol or unhealthy foods are served until you know you can resist the temptation. When someone offers you a cigarette, have the best possible response ready: "No, thanks. I don't smoke!" Have healthy snacks on hand at home or at work to satisfy your urges to eat or smoke.
One smart way to plan healthy eating into your life is to join a Community Supported Agriculture farm, or CSA. In a CSA, a farmer contracts to provide people in a community with a portion of the year's harvest. CSA members pay the farmer before the produce season begins, allowing the farmer to buy seed, fertilizer, fuel and other inputs needed to grow crops for the coming seasons. As produce ripens, the customer's fresh, local food is already bought and paid for. CSA members might simply stop by a farm or local farmers market to pick up their shares or meet the farmer at a regular drop-off site in the community.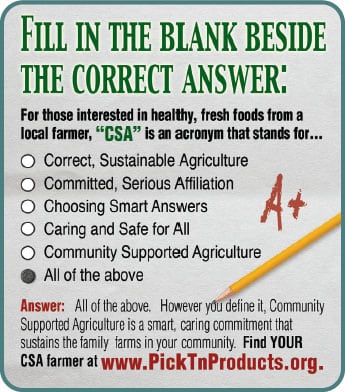 A directory of Tennessee CSAs and farmers markets is listed on the Tennessee Department of Agriculture's "Pick TN" mobile app and at the Pick Tennessee website, PickTnProducts.org. Every CSA is different, so check out several to choose one that best meets your needs. Some CSAs provide only produce, while others include dairy products, eggs and even farm-direct meats. Most CSA farms also participate in local farmers markets, so visiting your market is a great way to meet farmers, learn about the variety of products different farms provide and experiment with purchasing and using farm-direct foods.
Joining a CSA can be a commitment to yourself — part of a smart plan to lead a healthier lifestyle or to change the way you relate to food. If you know you will have a box of truly fresh, delicious foods in your refrigerator every week, you will cook more and eat better. Many CSAs include recipes for whatever is in the box. Since your produce comes straight from the farm, you will begin to eat seasonally: leafy greens in spring, tomatoes in summer and root vegetables in winter. This means you'll eat fruits and vegetables at their tasty best and learn to enjoy them more.
And what happens when your basket is filled with more of a certain item than you can use in a week? You'll find yourself filling a freezer bag with blueberries or homemade tomato sauce and slipping it into your freezer to be enjoyed long after their seasons have passed.