"A Hint of Fall in Cades Cove" by Robin Conover
Shot on a Canon 6D using a 24-70 mm 2.8 L series lens, ISO 100, ƒ10 at 1/10 sec.
As the dog days of summer begin to fade, I turn my attention to planning a few fall color trips. And by trips, I don't mean vacations. I mean long, albeit rewarding, days that begin an hour before sunrise and end  hours after sunset. Fall color lasts for just a few weeks, peaking in some areas for less than one.
Planning the when, where and how to capture the best color and light is key. Avoiding the throngs of fellow fall-color enthusiasts helps, and having a little luck makes the effort all worthwhile.
The weather plays a big role in planning the day. Is it cool enough for a foggy sunrise? Will an overcast day allow for some midday shooting on the river? Will there be clouds at sunset?
Watching weather patterns via apps on my smartphone helps to give me the best chance to hit several photo opportunities in a few days.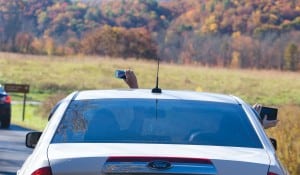 I usually try to visit my favorite spots mid-week to escape the hours-long traffic jams that can happen along the most popular fall color routes. It always amazes me how many people never get out of their cars but rather settle for a few "drive-by" snapshots and quickly move on. In my opinion, they miss the whole experience without even realizing it.
Getting out of the car and onto a trail is rejuvenating. The changing season brings a crispness to the air and a palette to the eye that energizes my soul and centers me.