International FolkFest welcomes the world to Middle Tennessee
Even though we live in an unprecedented age when communicating with someone on the other side of the world is just a phone call, text or email away, it can still feel like a great distance separates us from those living in other countries. Who are those people, and what do they think of us? Are we really all that different, or are we more similar than we could ever imagine?
Despite the ability to communicate instantly with people around the world and a 24-hour news cycle that gives us glimpses of other places, nothing compares with meeting those people face-to-face and learning more about them and their cultures. That's one of the reasons the International FolkFest in Murfreesboro draws thousands of interested spectators each year.
Scheduled for June 12-19 this year, the FolkFest brings in dance groups and musical performers from around the world to showcase the rich culture and traditional dances and music of their countries. This year's visiting groups are from Germany, Puerto Rico and the Czech Republic. The Cripple Creek Cloggers, a local group that represents traditional Appalachian-style dancing, will perform again this year along with musical groups Uncle Shuffelo and his Haint Hollow Hootenanny and Johnsongrass.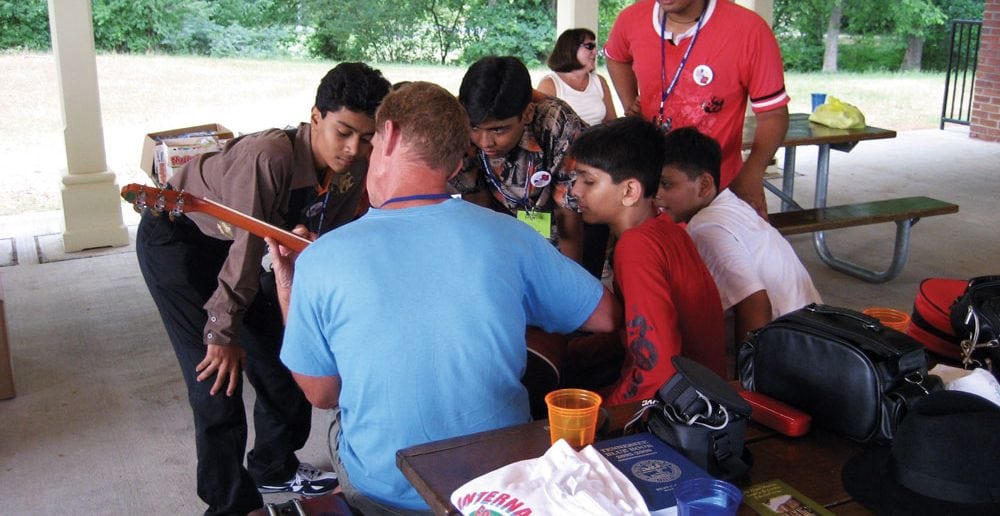 The festival, which started in 1982, was the first of its kind in the United States, according to Steve Cates, director of the event and a dancer with the Cripple Creek Cloggers. It took a hiatus from 1997 until 2004 when the celebration of international heritage and music returned with performances by groups from Finland, France and Mexico.
Cates, a member of Middle Tennessee Electric Membership Corporation, was introduced to international dance festivals through his own dancing. The Cripple Creek Cloggers, who are celebrating their 49th year, actually grew out of a 4-H project when Cates was a teacher. That group became the Rutherford County Square Dancers and later the Cripple Creek Cloggers.
"Our group's first international trip was to Romania in 1973," Cates says. "And our first international festival was in San Juan, Puerto Rico. We traveled to France and Spain in 1979."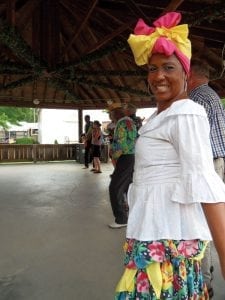 The group enjoyed the trips to international festivals and getting to know the people in dance groups from other countries. The more they traveled, the more they gained new friends and realized that, for the most part, people living in other countries weren't all that different from them. Cates tells a story about attending a festival in which all the dance groups were marching in a parade, and it was really hot outside. When they all came inside, Cates' group ended up next to the group from Russia. The festival coordinators, when they realized this, were concerned because of tensions between the two countries. Cates says that to the two groups of dancers, however, it was no big deal. They were just a bunch of people who were hot and thirsty.
The Cripple Creek Cloggers' positive international experiences were the basis for the creation of the International FolkFest.
"We wanted folks here in Murfreesboro to experience it," Cates says.
During the eight-day festival, the groups will be doing a number of performances at schools, libraries, senior centers and on the courthouse square in Murfreesboro on Saturday, June 18.
"It's a great opportunity for children and citizens to interact on a one-on-one basis with a culture that they might not otherwise have had the opportunity to," says David Lee, a member of the board of directors at Middle Tennessee EMC and a longtime volunteer with the festival.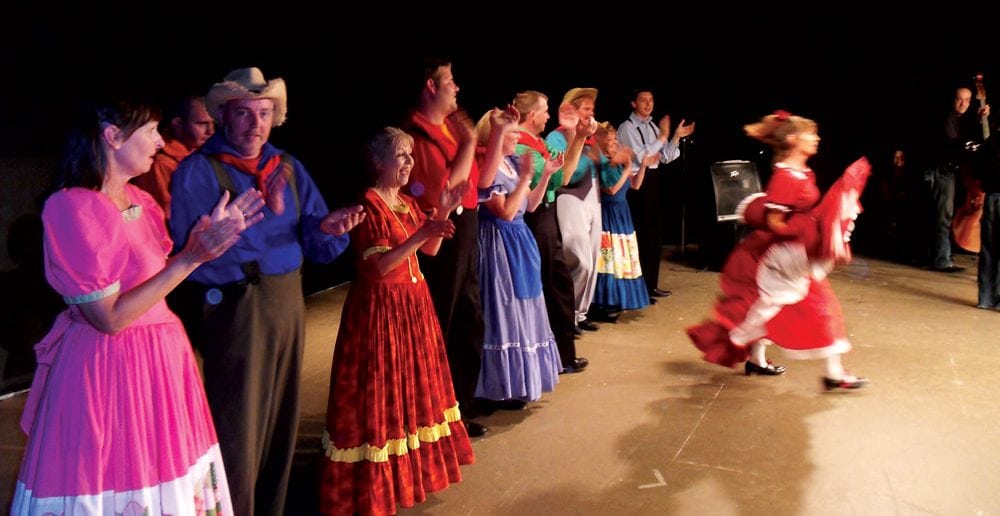 Lee, who with his wife, Lynn, used to dance with the Cripple Creek Cloggers, is one of a great many volunteers it takes to put on the festival each year. Once dancers and musicians touch down at the airport in Nashville, the International Folkloric Society, which coordinates the festival, is responsible for transportation, food and housing. Performers stay in dorms at Middle Tennessee State University and are bused to their various performances and meals. Each of the groups is also assigned two volunteer guides who help the travelers navigate to places they want to visit during their spare time here.
"For many of them, it's the first trip they've ever made to the United States," Cates says. "They seem to be pleased and fascinated by what they see here. Our community is very welcoming."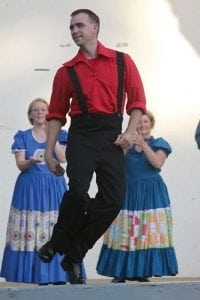 Over the years, groups from more than 50 countries as varied as Ireland, Thailand, Israel and Brazil have taken part in the International FolkFest, exposing thousands of Middle Tennesseans to the rich cultures of other countries. Lee says he still has people come up to him and say they remember watching the groups perform. Some groups were from countries such as Yugoslavia that don't even exist anymore.
Cates says it is more of a challenge now than it once was to bring in groups from certain countries.
"It's hard to bring groups from countries not on the U.S. visa waiver list," he says.
Funding for the festival also takes a lot of work, but community groups, churches, clubs and businesses such as Middle Tennessee EMC help make this fun and educational event possible.
"It's a wonderful thing for our community," Cates says. "If you can meet people face-to-face, mix and mingle, it can't do harm in our world."
And just as festival attendees learn about other parts of the world through traditional music and dance, the Cripple Creek Cloggers continue to travel to festivals in other countries to share traditional Appalachian music and dancing. They'll be performing in the Brittany and Normandy regions of France June 30-July 16 this year.
A celebration of cultures
The International FolkFest returns to venues in Murfreesboro and the surrounding areas June 12-19. To learn more about the festival and the groups performing this year and to see the schedule of performances, visit www.mboro-international-folkfest.org. Find the event's Facebook page by searching "International Folkfest."