It once held dangerous criminals within its walls, but now Brushy Mountain State Penitentiary is host to tourists with a taste for something different
When George Wyatt was released from Brushy Mountain State Penitentiary in 1986, he silently said, "Good riddance," from the back of his father's Harley, vowing never to return. But, as the saying goes, "Never say never."
The maximum-security prison in East Tennessee that housed James Earl Ray, the assassin of Dr. Martin Luther King Jr., is now a tourist attraction. Opened in 2018, it averages more than 70,000 visitors each year who come to see the notorious maximum-security facility and hear its stories.
"At least now I'm here as a free man," says Wyatt, who works as a tour guide at the former prison he once called home in the town of Petros. "And I'm able to tell people about following the straight and narrow to keep themselves on the outside."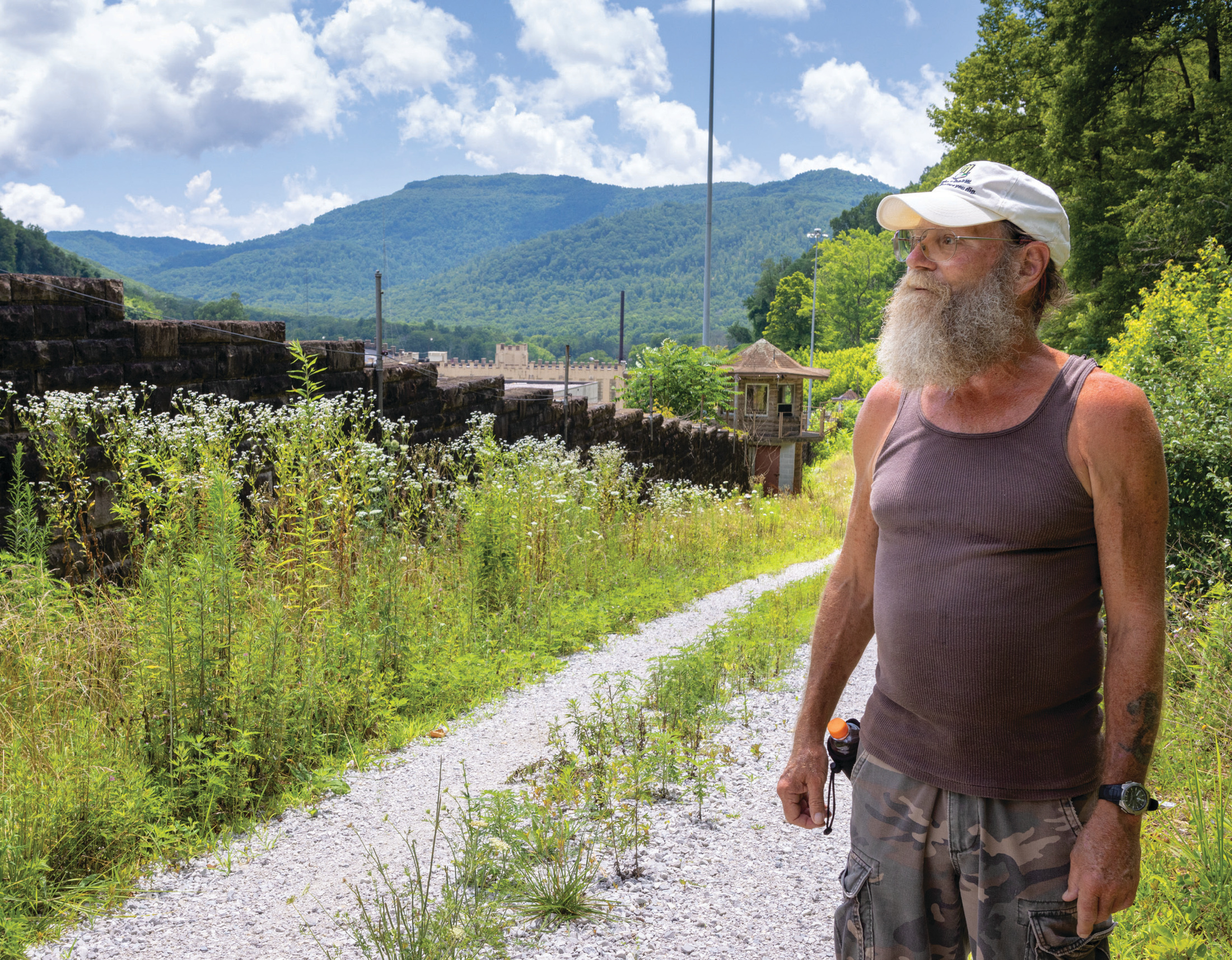 Wyatt, sentenced in 1984 to 10 years for blowing up a country club, served about one-fourth of his sentence. "Fortunately, no one was hurt," he says. "I was just a stupid 24-year-old who wanted money. I was dumber than a box of rocks, but once I got in here, I turned myself around. I was released after two-and-a-half years on good behavior and truly intended to never ever come back."
Freed in 1986, Wyatt worked several jobs: driving a dump truck, working in landscaping and doing odd jobs.
In the meantime, Brushy closed as a prison in 2009, 113 years after it opened.
Harsh history
Brushy, as it's called by locals, has a storied and brutal past. The prison was built in the late 1800s and operated by the state of Tennessee. Prisoners were leased to work the area coal mines for no wages. Labor disputes resulted in the Coal Creek War in 1891.
Conditions were deplorable — from violence and mining accidents to disease and abuse of prisoners. The wooden building was replaced in the 1930s with a large stone structure built from stone quarried by inmates. At four stories tall, the castle-like edifice was thought to be escape-proof.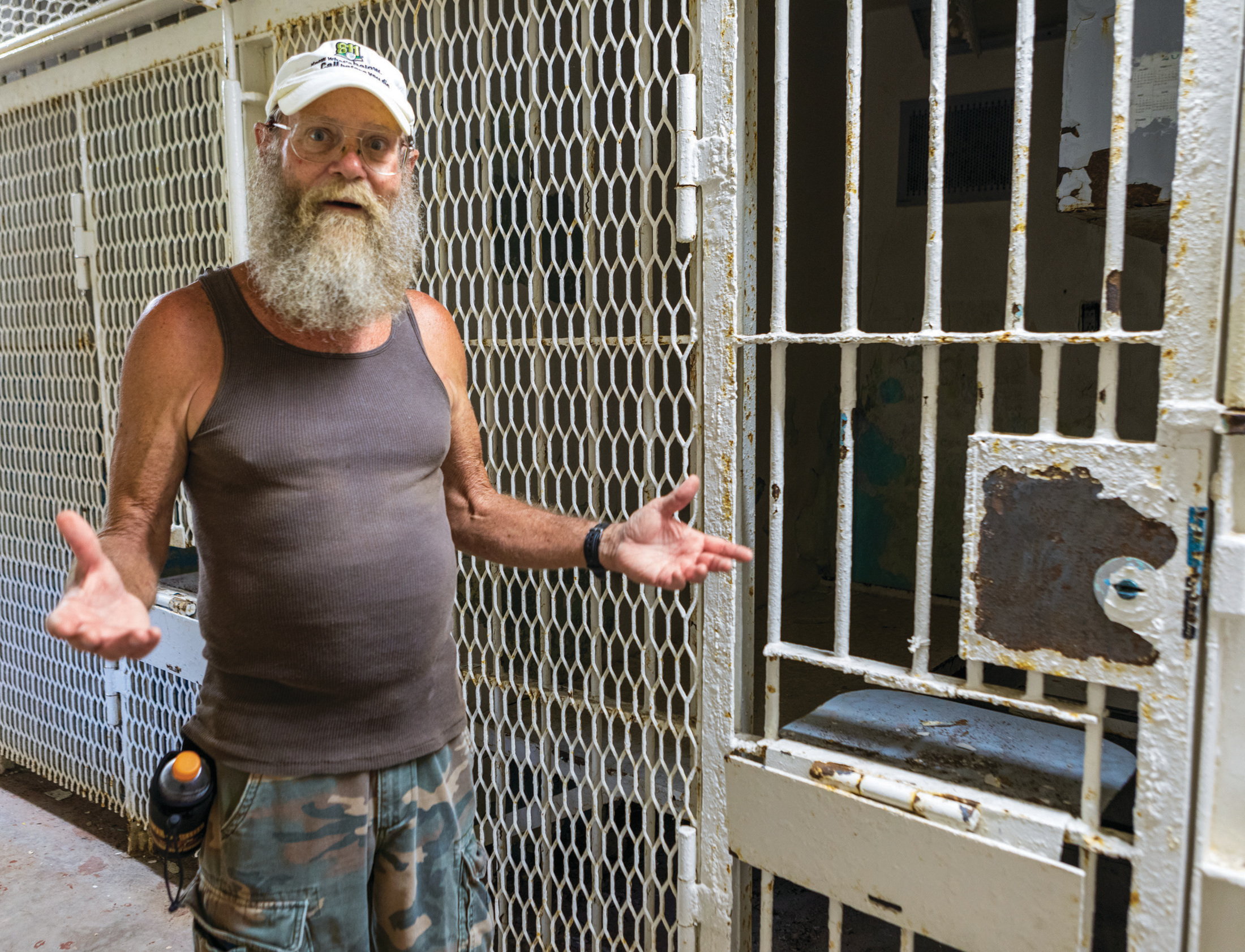 One of the most notorious prisoners was James Earl Ray, who confessed in 1969 to assassinating Martin Luther King Jr., nearly a year after King was killed. Ray made several attempts to escape. Two were foiled, but in 1977, Ray and six other inmates successfully breached the walls using a 16-foot ladder. After two days, he was captured and returned to his cell. Four years later, Ray was stabbed by three inmates but survived. He was later transferred to a facility in Nashville, where he died in 1998.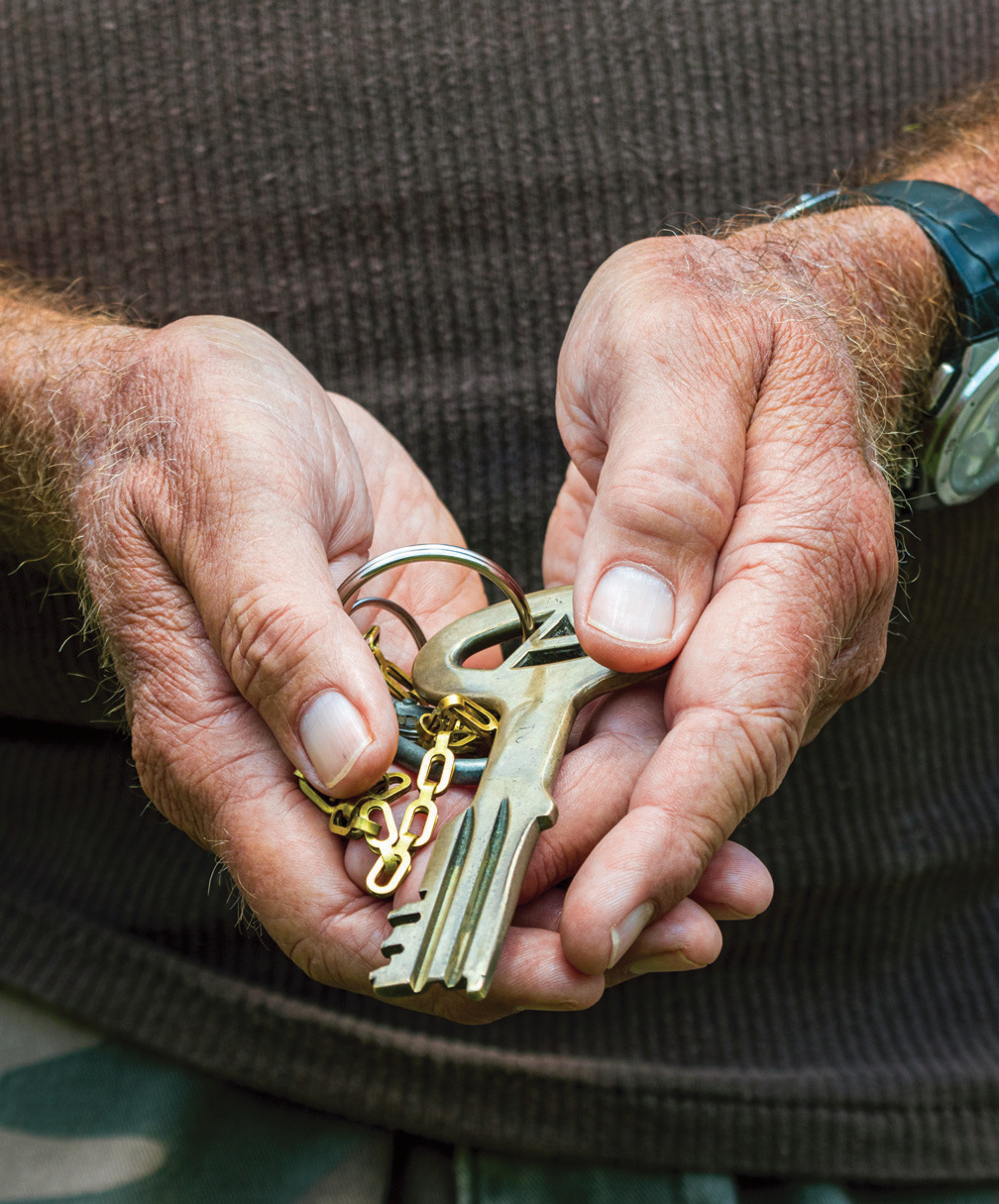 The prison was the site of much brutality over the decades and housed other infamous inmates, including Paul Dennis Reid (known as Nashville's Fast Food Killer), and Putnam County politician Byron Looper, who killed his opponent Tommy Burks in 1998.
As a tour guide, Wyatt tells visitors of the deplorable conditions in the prison — from being so cold in the winter that his blanket froze to the wall to seeing fights and worse between inmates. "It was a terrible place to be," he says. "From the violence and the drugs to seeing people in here getting stabbed, it was not easy. If someone didn't like you, there was a target on your back."
After it closed, ownership of the prison property was transferred from the state to the Morgan County Economic Development Board.
In 2012, Chattanooga entrepreneur Pete Waddington came through Morgan County as part of a benefit motorcycle ride. One of the stops was the vacant Brushy Mountain State Prison. As he drove away that day, he turned to his now wife and said, "Honey, I'm going to buy this prison." He says she just laughed.
About a year later, Waddington and business partner Brian May came north with a proposal to repurpose the complex. Their plan included developing a distillery producing moonshine and vodka, a restaurant, museum and gift shop. With state and local support, various grants and extensive renovations, they opened Brushy as a tourism destination in 2018.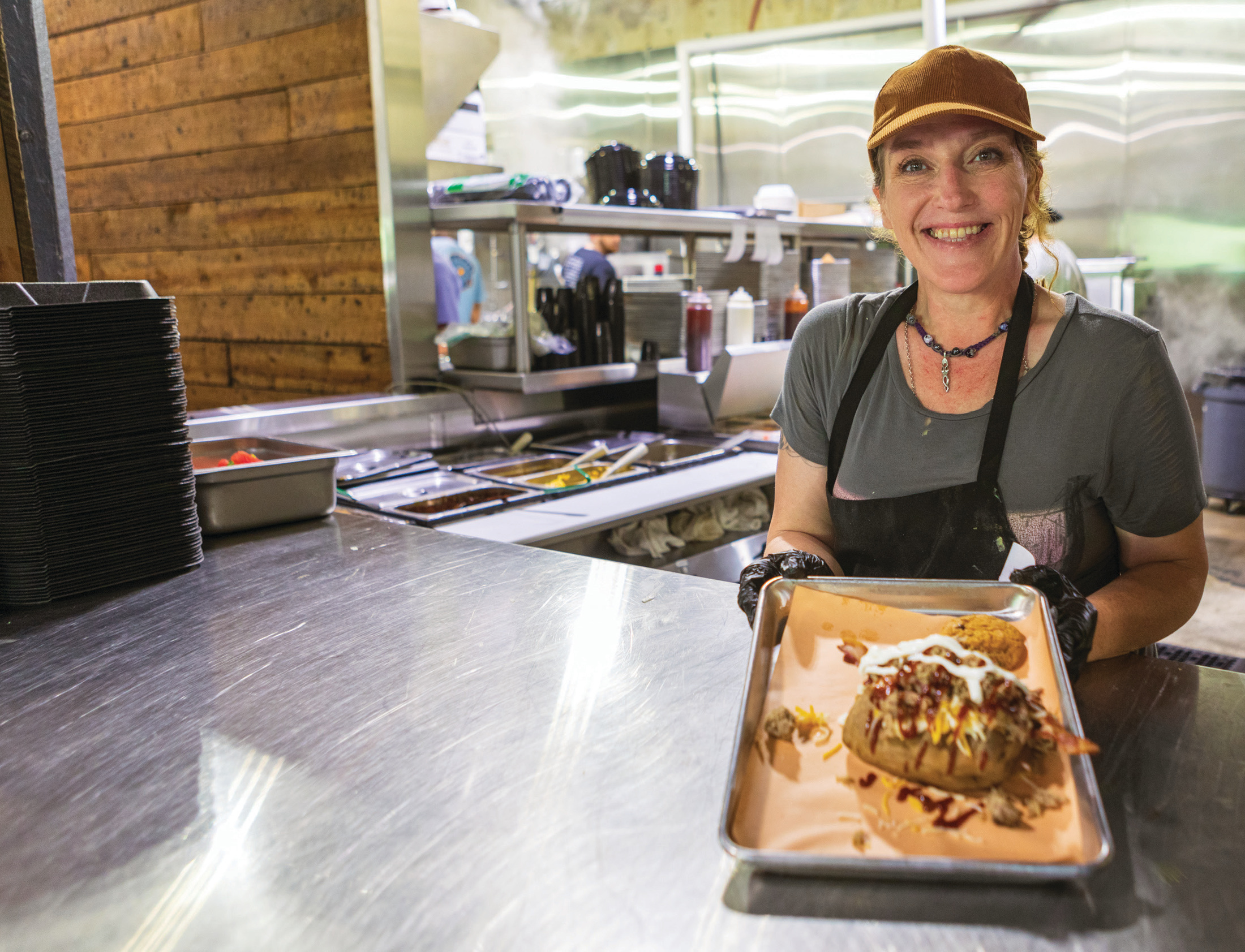 As Waddington and May staffed the project, they hired employees — including Wyatt as well as another former inmate and two former prison guards to serve as tour guides. Part of their goal, Waddington says, was to help boost employment in the county.
"Brushy has become an important part of the economic growth of Morgan County and this area," Waddington says. "In addition to hiring 45 to 50 seasonal employees, we bring more than 70,000 tourists here who not only tour the prison but stay here, buying gas, food and lodging."
When they arrive, visitors can view a film about the prison, then go on self-guided interactive tours to experience what it was like to be incarcerated at Brushy. More than 30 information stations throughout the prison tell stories about violence, killings and personal glimpses of life there. Interpretive guides answer questions and reveal more tales of behind-the-scenes prison life.
In addition to tours, the distillery, museum, gift shop and the Warden's Table restaurant, Brushy hosts concerts on the grounds featuring well-known performers.
George Wyatt speaks with pride about being a tour guide at Brushy.
"In my time incarcerated here, I saw it all," he says. "If my being a tour guide here can keep one person out of prison, all of it was worth it. This is my calling; I like telling people my story, especially if it helps them make the right decisions."
---
Brushy's bright future
When Brushy Mountain State Penitentiary closed in 2009, Morgan County lost a friend.
"For years, the prison was the lifeblood of the county, where many of our residents worked and made their living," says Lisa Collett, executive director of the Morgan County Economic Development Board. "In many ways, the prison was like family because it has been part of the county for more than 100 years." Fast-forward to 2018: A new Brushy was reborn, breathing new life into Petros and Morgan County. As a tourist destination, it attracts more than 70,000 visitors annually, and the numbers are growing. Nearly 50 new jobs have been created.
'Thanks to Pete Waddington and Brushy Mountain Group, our county is thriving again, and economic development is on the rise," Collette says. 'The first 12 weeks we were open, we had more than 40,000 people visit — locals and people from out of town coming for tours and eating in the restaurant. All of us were really amazed."
Waddington and the Brushy Mountain Group partnered with the Morgan County Economic Development Board and the state of Tennessee to redevelop the prison complex that sits on 280 acres. From the county passing a referendum early on to allow alcohol sales to the state and other groups providing grants and funding support, the project came together.
"I remember the day Pete walked us around the grounds, and we stopped at the old maintenance building," she says. "He told us, 'This is where the restaurant and gift shop will be,' and we just looked at him. It was filled with old tractors and lawn mowers. And who knows what else was in there?
"But today, both the gift shop and The Warden's Table restaurant are popular with visitors."
Then they walked to the old coal house that was later used as a woodworking shop. "Pete's vision was to turn it into an event space for weddings, family reunions and such," said Collett. "They built a catering kitchen, and now, people rent it for special occasions. It has an amazing view, and you never would have known it was the coal house."
Because of Brushy, the town of Petros is seeing a revival of sorts. Collett says that the economic board has purchased a piece of land for a future hotel site. "We have a few bed-and-breakfasts here, but the closest hotel right now is in Oak Ridge," she says. "We realize that if we're going to grow tourism, we'll need hotel space for visitors."
The community has targeted preserving and restoring the Tanner Store, formerly a drug store downtown with a soda fountain that also served ice cream. An anonymous donor has purchased the store and donated it to the Morgan County Tourism Alliance. Volunteers recently held an estate sale to liquidate items left when the store closed — things like glass objects, old lanterns, fixtures and furniture.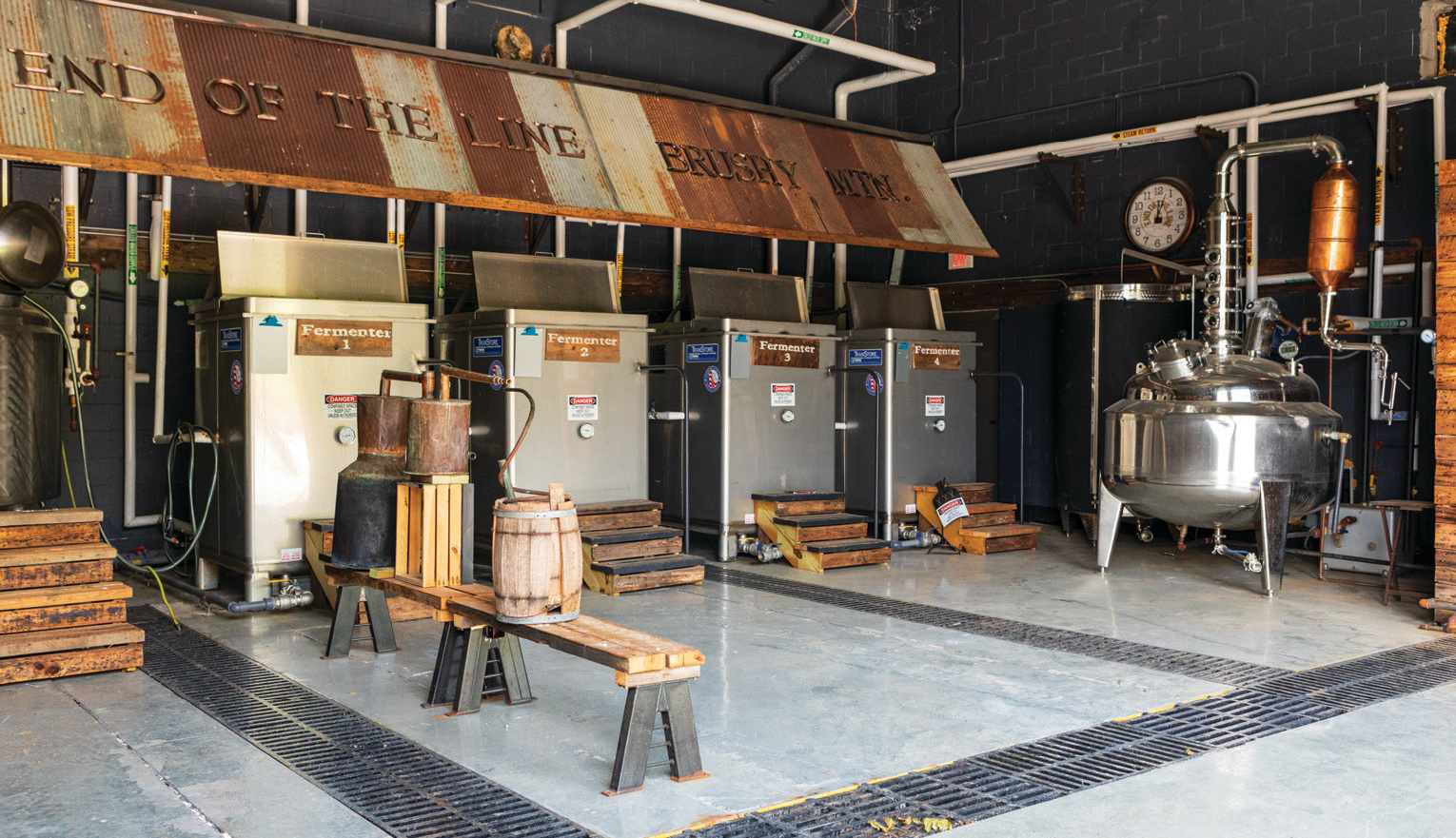 "I can't imagine where we'd be if Brushy Mountain Group hadn't come here and transformed the prison to a tourism destination," Collett says. "With these great beginnings and the support of people like Pete Waddington and the community, it's already amazing and it's going to be wonderful to see how we grow."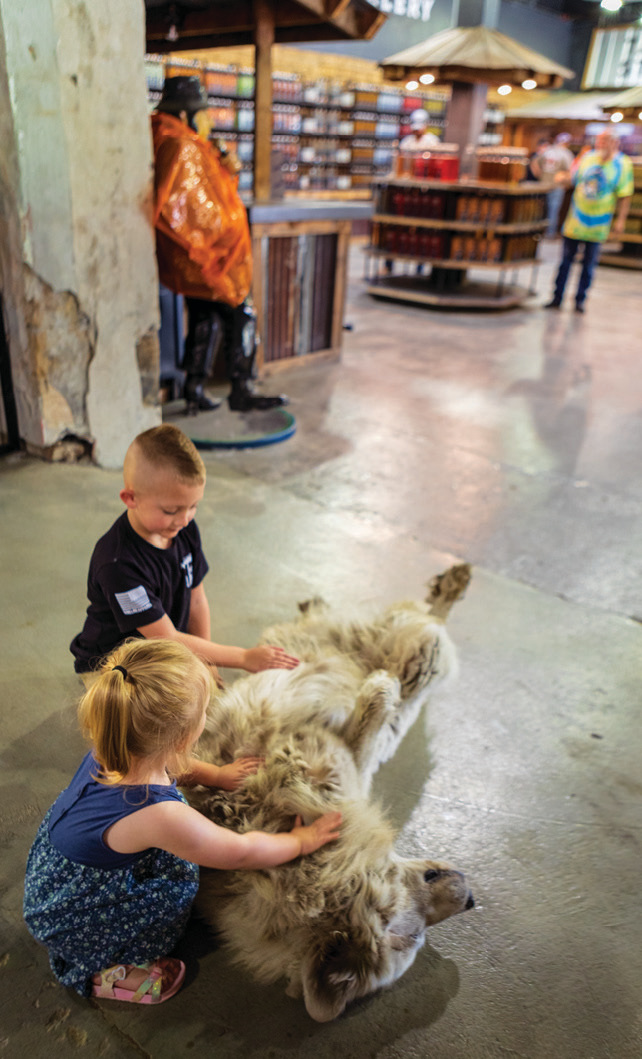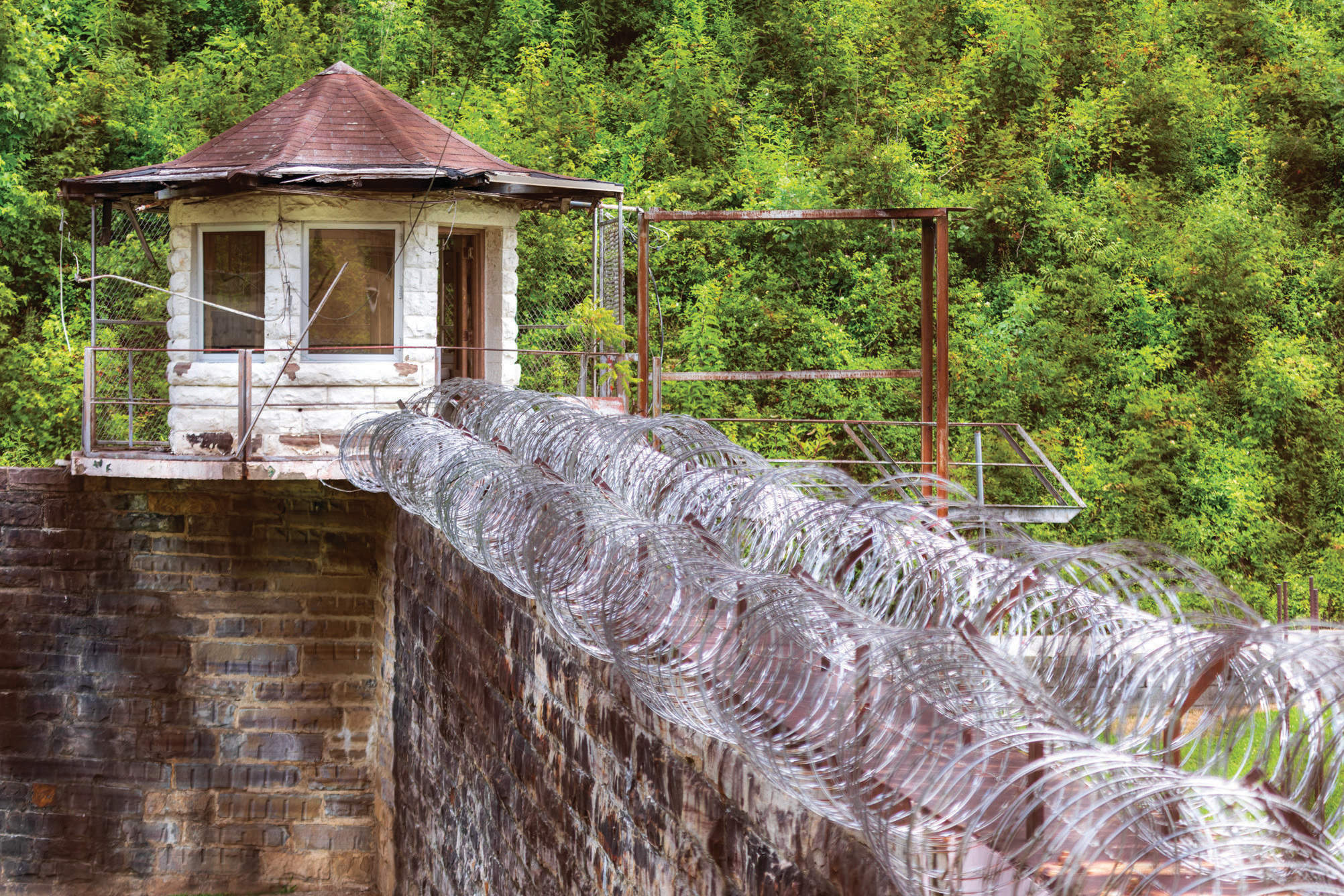 ---
Make a weekend out of it
After a full day of fun, food and infamous history at Brushy, stick around to see what else Morgan County has to offer. Here are some other activities in northeast Tennessee to round out a nice weekend getaway.
Big South Fork National Park, Oneida
nps.gov/biso
White-water rafting, hiking, camping, ranger-led programs and events, horseback riding
Frozen Head State Park, Wartburg
tnstateparks.com/parks/frozen-head
Camping, backpacking, hiking, limited mountain biking, birding, fishing, Stonecipher-Kelly House
Wild and Scenic Obed River, Wartburg
nps.gov/obed
Paddling, hiking, rock climbing, camping, stargazing
Lone Mountain State Forest, Rockwood
tn.gov/agriculture/forests/state-forests/lone-mountain.html
Hunting, hiking, horseback riding, mountain biking
---
For more information
Historic Brushy Mountain State Penitentiary • 423-324-8687