Mt. Juliet sanctuary dedicated to giving love and care to 'Old Friends'
When most people think of getting a dog as a pet, images of adorable puppies come to mind. That's understandable. They're cute, cuddly and full of energy. But because of folks' love affairs with puppies, many older dogs are often overlooked at shelters and are seldom the first picks for fostering. The Old Friends Senior Dog Sanctuary, though, in Mt. Juliet is working to give those often overlooked dogs long past their puppy days the tender, loving care they need and deserve.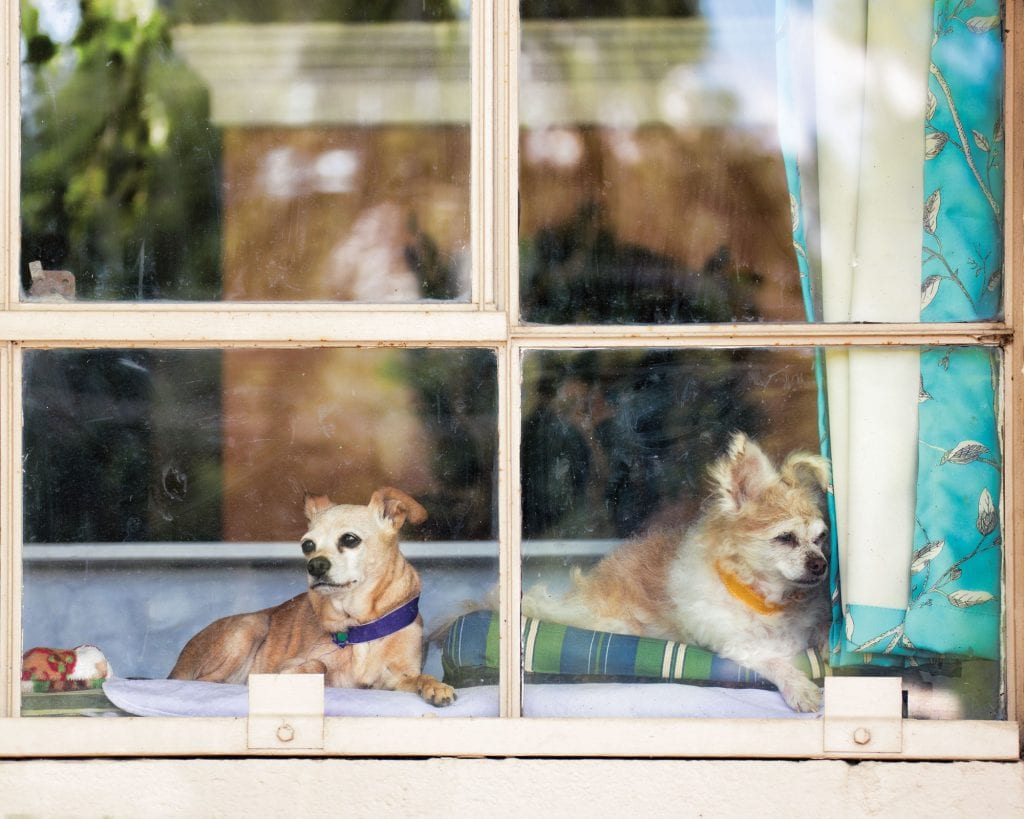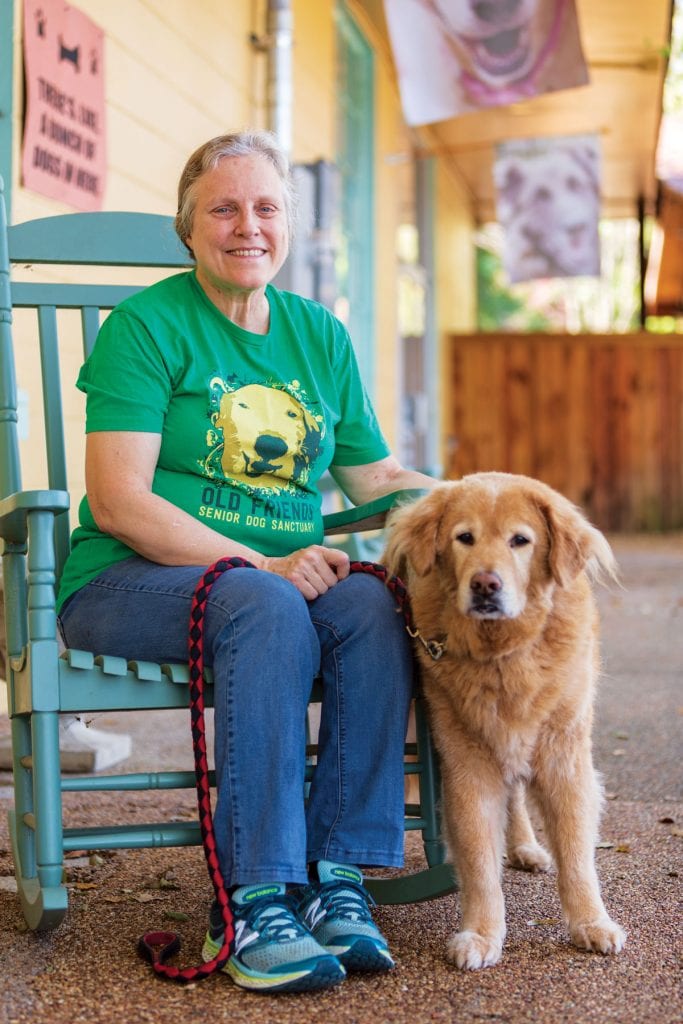 Old Friends was started in 2012 in the home Michael and Zina Goodin. After volunteering with a golden retriever rescue, they noticed that senior dogs are significantly less likely to find permanent homes.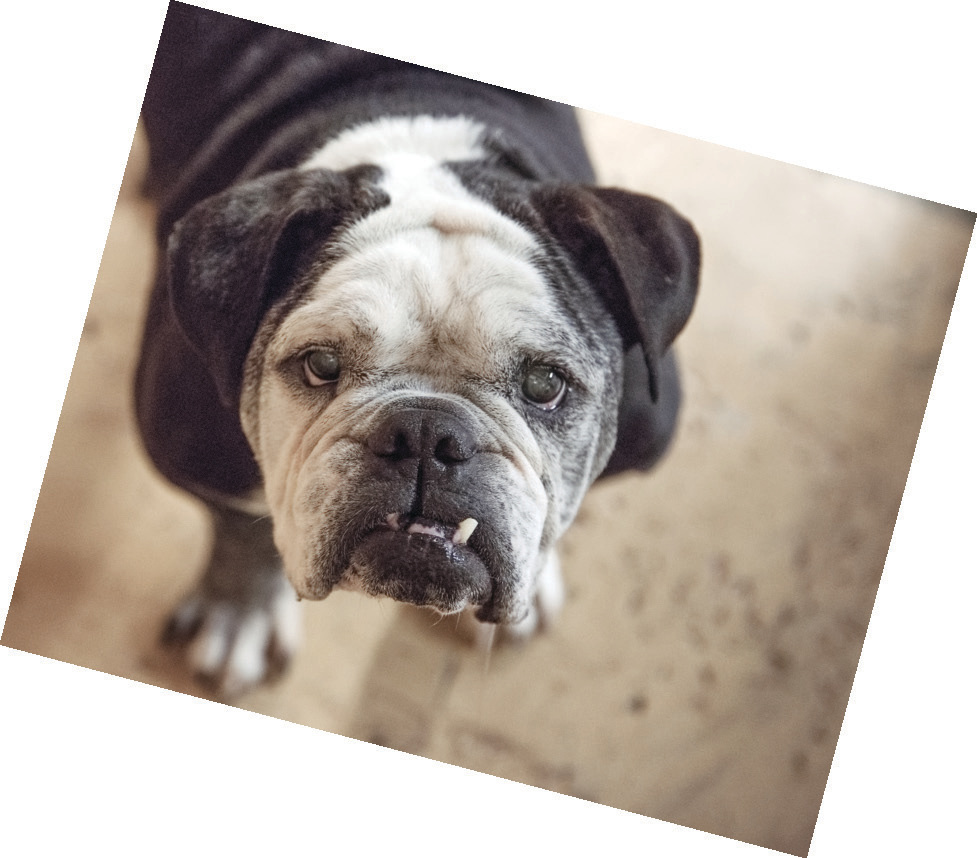 "We realized that the senior dogs were not getting adopted and were spending the rest of their lives bouncing from foster home to the vet's office to boarding," Zina Goodin says. "If senior golden retrievers, who were very desirable dogs, weren't finding forever homes, we knew that many senior dogs were not making it out of our local shelters. We also wanted to educate people on the joys of having a senior dog in their family."
The initial plan of having a smaller in-home sanctuary quickly outgrew itself. In 2017, the sanctuary moved into an old garden center — and the building renamed Grandpaw's Gardens — to be able to accommodate more dogs and better cater to their needs. The larger sanctuary property as well as the original at Goodin's home are both served by Middle Tennessee Electric Membership Corporation.
"We are still located there today and have about 100 dogs in the sanctuary," says Nell Taylor, volunteer and events manager for Old Friends.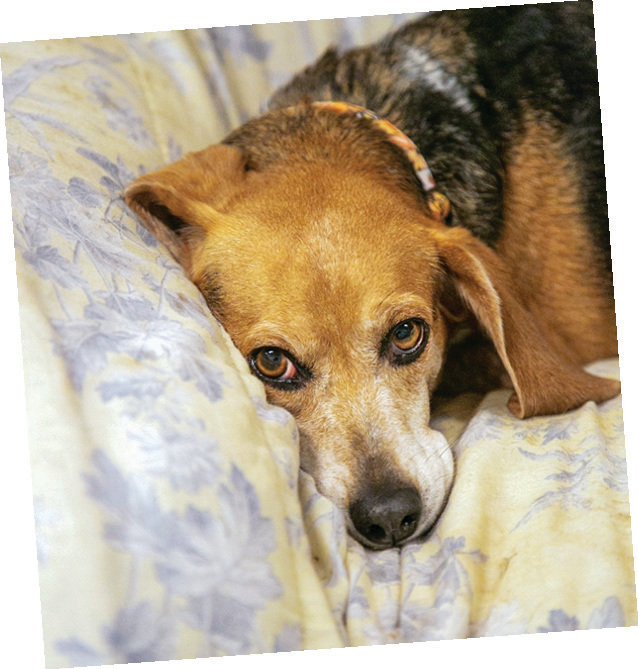 The sanctuary's mission is to provide a loving home, good food, excellent veterinary care and comfort to senior dogs for the rest of their lives. It's not the quantity of time that the canine residents of the sanctuary have left that is the main concern but rather the quality. Other parts of the mission are to build a network of foster homes that will allow placement of more senior dogs in loving homes, work with other dog rescue groups to promote the adoption of senior dogs and provide education on the joys and challenges of caring for aging dogs.
"All dogs bring joy into the lives of many, but unlike puppies, these seniors are long past their puppy stage," Taylor says. "Most are housebroken and have significantly lower energy. Most have already grown into their personalities, so it is easier to know what you're getting into when fostering a senior dog. One of the greatest aspects is the lessons we can learn from them. Their resilience and ability to show love even after experiencing hardship at an old age is inspiring and makes us cherish them that much more."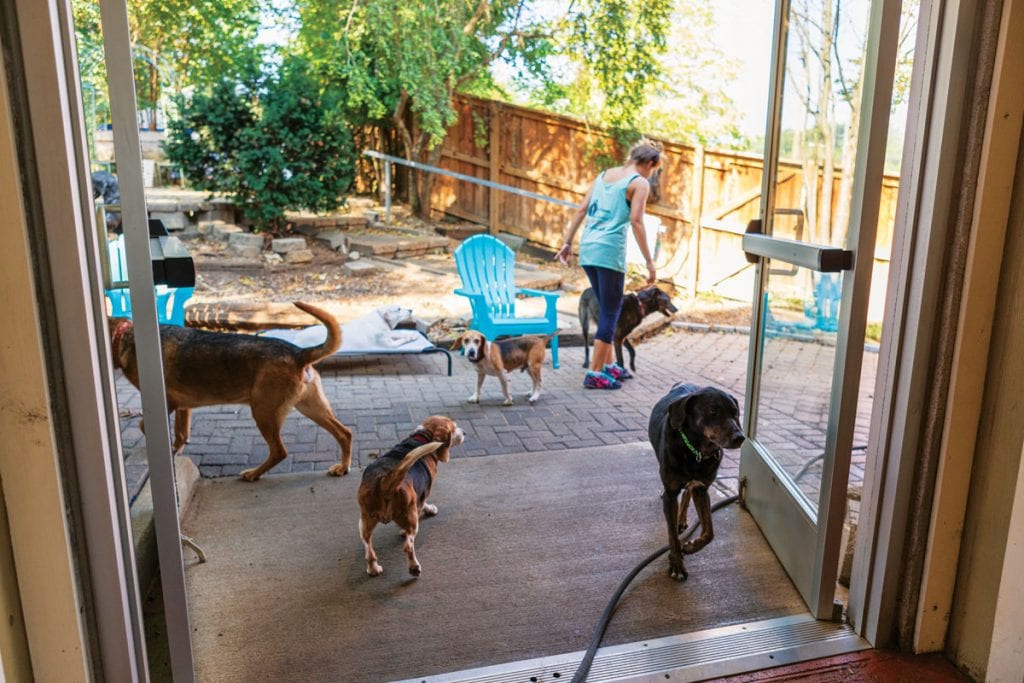 Running the sanctuary is not a cheap endeavor. Annual expenses run about $2 million, all of which comes from donations that average about $50 each. Those donations are put to good use, though, and provide some inspiring stories. One such story involves Macy, a lab mix who was found as a stray in August of last year.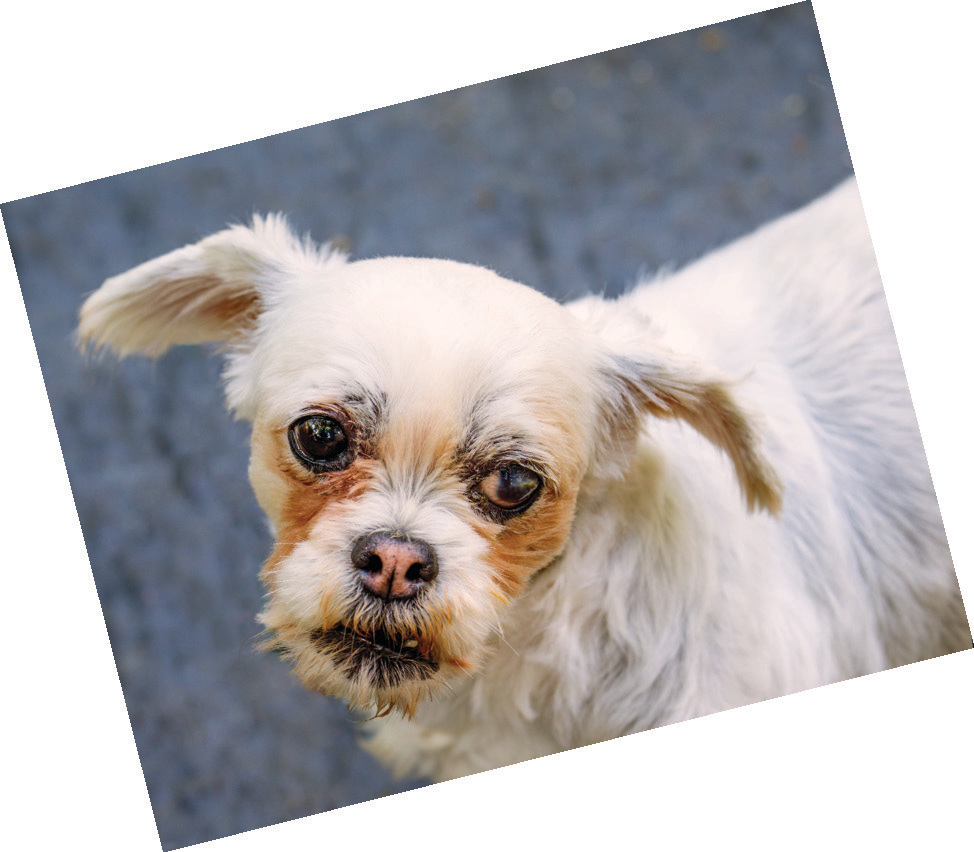 "She was in very poor condition, hardly able to walk and only 45 pounds," Taylor says. "Not the ideal weight for a lab mix! In February of this year, she had an orthopedic consult that revealed extreme osteoarthritis with bone and joint changes, making her a poor candidate for a hip replacement. Because of donations, Macy was able to have bilateral femoral head ostectomy surgery this April. After extensive physical therapy and laser treatment, she is now much more comfortable and has gained enough strength in her muscles to freely walk around and go out for walks. She loves to roll in the cool grass and play outside. She does underwater treadmill once a week and is up to 12 minutes at 1.2 miles per hour. All of this is made possible by donations. Without them, Macy would live the rest of her life in poor condition with little movement. She now has spunk and speed!"
While operating such a shelter is a lot of work, it's also rewarding. Goodin says the most rewarding aspect is "placing senior dogs with people whose lives are enhanced by the senior dog, knowing that we are saving the lives of dogs that otherwise would not have a chance."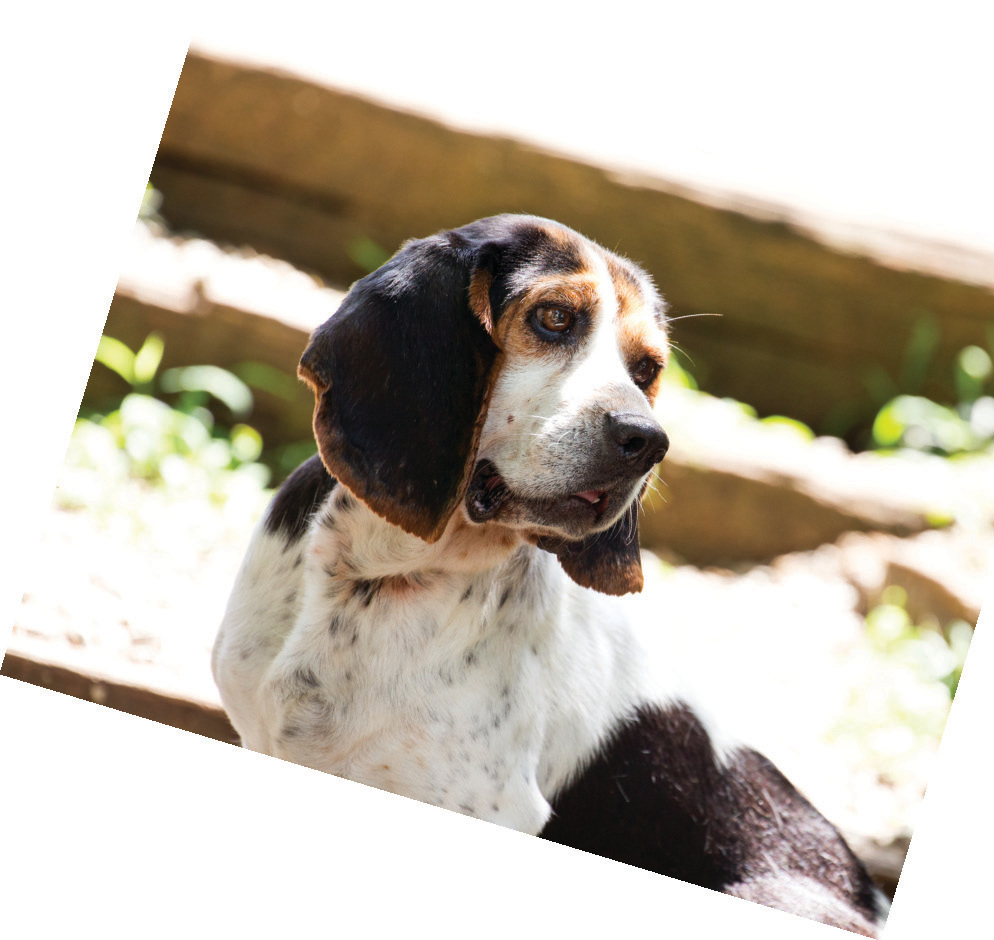 Future plans include another move and thinking about the sanctuary's operation well into the future.
"We are building a new facility that will be ready to move into in about a year," Goodin says. "We are working to make the sanctuary a sustainable rescue far past our lifetimes. We would like to be instrumental in the quest to learn more about the needs of senior dogs and how to make them more comfortable for the rest of their lives."
OFSDS's website has information about how to donate, volunteer and foster dogs currently living at the sanctuary and includes profiles of all the dogs. Visit ofsds.org to learn more. While there, also explore the shop for fun items such as dog-themed T-shirts, calendars, mugs, art and tote bags. They'd make great Christmas gifts for the dog lovers in your life while contributing to a wonderful cause.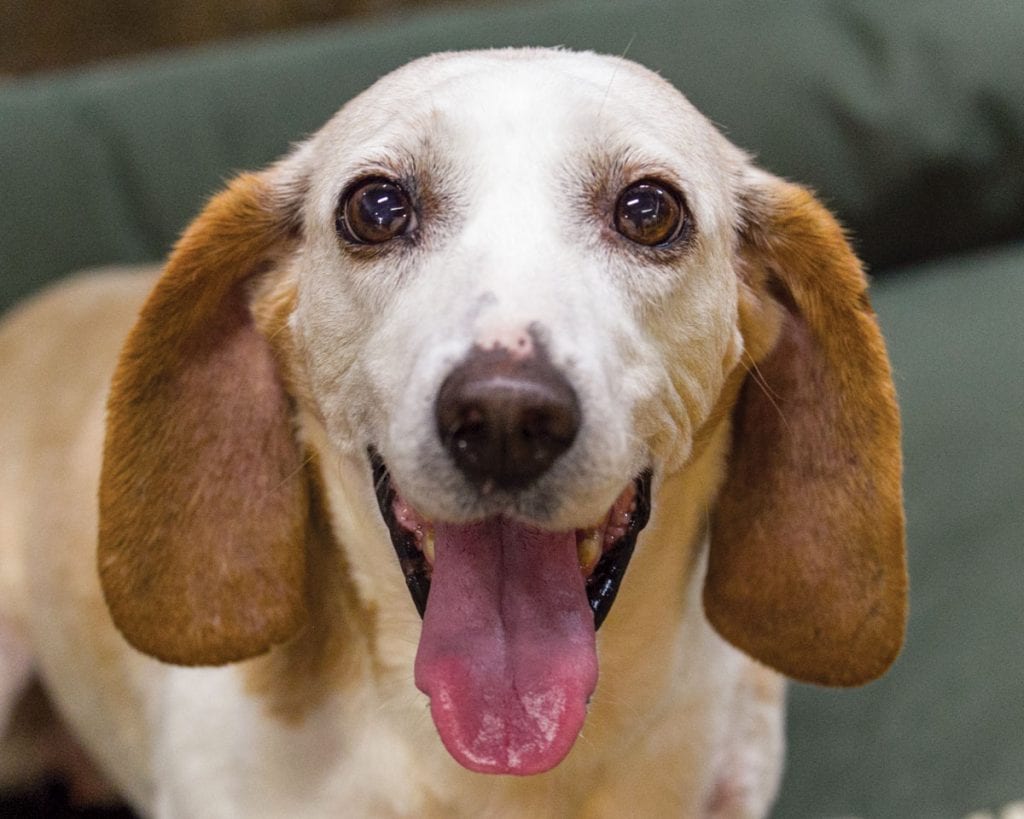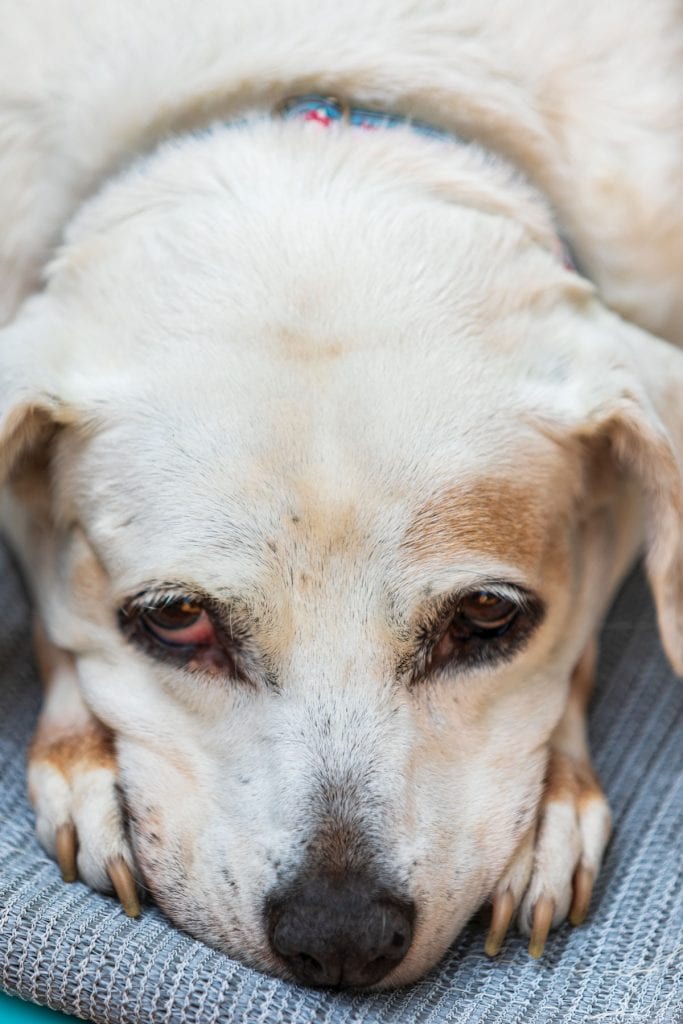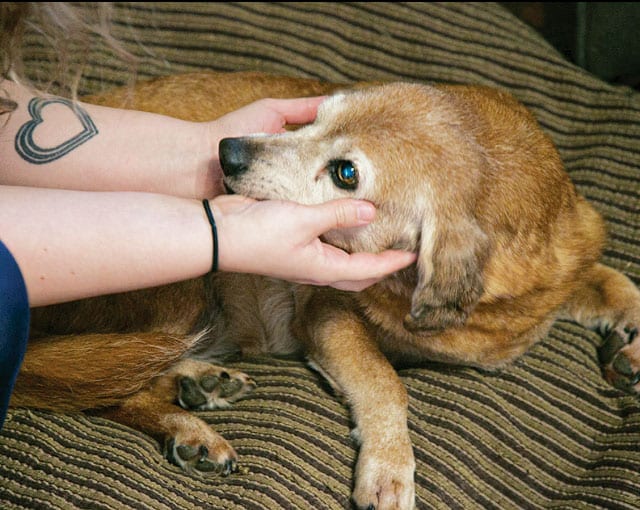 Oct. 19 — DOGgone Good OLD Time
One of Old Friends Senior Dog Sanctuary's special events is coming up on Saturday, Oct. 19, at Charlie Daniels Park in Mt. Juliet. The DOGgone Good OLD Time Festival is free to the public and will feature more than 40 vendors, live music and an opportunity to meet some of the sanctuary's furry residents. The event will run from 10 a.m. to 3 p.m. You can even bring your own dog to the festivities. Learn more, including how to get tickets, at OFSDS's Facebook page dedicated to the event: www.facebook.com/events/578188095987649/
Amazon Wish List:
www.amazon.com/gp/registry/wishlist/2T5EM679URJ87/ref=bnav_topnav_lists_1
OFSD Gathering Room Livecam:
explore.org/livecams/old-friends-senior-dog-sanctuary/senior-dog-gathering-room
Register for a tour:
www.signupgenius.com/go/4090549adaf2ea5ff2-tour