A conversation with Brig. Gen. Warner "Nubbin" Ross II quickly reveals a few themes — service, community, support — as virtues to the state's adjutant general. He assumed the role in January and took command of the Tennessee National Guard in March after a lifetime of military service.
Reflecting the dual-mission nature of the forces under his command, Ross' role is multifaceted with an array of titles accompanying the position. He's adjutant general as well as commissioner of the Tennessee Department of Military, a body that includes the Army National Guard, Air National Guard, State Guard and Tennessee Emergency Management Agency.
"We have a federal mission," Ross explains, describing the National Guard's roles. "We fight our nation's wars, and we're funded by the federal government. If I had to classify the titles, adjutant general may closer align with the federal mission.
"We differ from active duty folks in that we also have a state mission. We have two commanders in chief. The governor appoints a commissioner to also respond to emergencies or missions that he directs.
"So two titles. There is overlap, but we are a unique entity in that we're dual-missioned as opposed to active component forces, which are strictly resourced and report to the federal government."
Ross brings to this position a decorated career of military service stretching more than 32 years. He enlisted in the Tennessee National Guard in 1990 as an infantryman, earning his commission as an infantry officer upon completion of the state National Guard's Officer Candidate School the next year. The next 30 years brought service in command and staff positions. He deployed to Iraq twice — in 2004 and 2010 — for Operation Iraqi Freedom and served in Kuwait in 2020. And from August 2021 until assuming his current position on March 3, Ross was assistant adjutant general of the Tennessee Army National Guard, a role in which he was responsible for 9,000 soldiers across the state.
It's a lifetime's worth of military achievements, but the majority of the Hardeman County native's service years have been spent as a pillar of his community as an M-Day soldier, a term referring to National Guard members and reservists ready at a moment's notice to don their uniforms in service of their country.
"I'm really proud of that," Ross says, reflecting on his other decorated career: in Hardeman County schools, the system in which he was raised. He began his teaching career about a year after joining the military. Positions included middle school educator, high school assistant principal, principal at the middle school he attended — Bolivar Middle School — and a stretch in the district office that included director of Hardeman County Schools.
"I say the two careers mirror each other a lot," Ross explains, "so much, in fact, that I deployed with students I taught in school into combat zones. That's pretty special when you remember that young E-5 (sergeant) was a seventh grader in your language arts class at one time, or you remember that young specialist as a great eighth grade or high school football player.
"To have the opportunity to have those relationships is probably one of the most special things I've ever done."
Ross says he sees many areas where careers in education mesh well with military service because he sees the military as an educational organization as well. And he notes that he didn't begin his education career because of his experiences in the military. He wanted to serve the same way the community leaders in his hometown answered their country's call.
"I came off a farm in an area where every patriarch of every family served in some capacity," he says. "Active component Air, Navy, Army, National Guard. Those were people who influenced me, who I looked up to."
Ross says he remembers a plaque in the back of the Methodist church he grew up attending that listed the names of church members who had served in the military and in combat.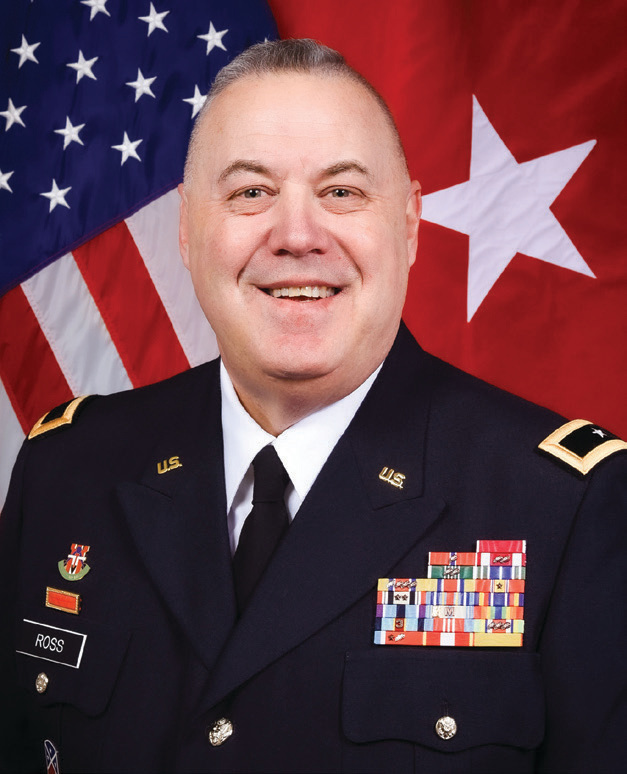 Another veteran Ross specifically mentions — who might be of interest to the electric utility industry — is Vernon Nuckolls. The Air Force veteran enjoyed a career of more than 40 years with Bolivar Electric Department. He's also Ross' father-in-law.
The brigadier general is quick to cite family and employer support as key reasons for his accomplishments.
"Everybody has their own sets of challenges back home. But your family, your community and your employer having that 'braided' approach to this huge support net allows you to do things you never thought you could do."
How does he think his first several months as adjutant general have gone? Ross says the department has faced some difficult issues but adds that he rests well knowing the 13,000 National Guard members are well prepared and trained to meet whatever comes their way.
"We're an organization that is built around difficult circumstances," he says. "Our motto is, 'Ready Now,' and we take pride in that. When our governor calls us or our neighbors call us or the president of the United States calls us, we're ready."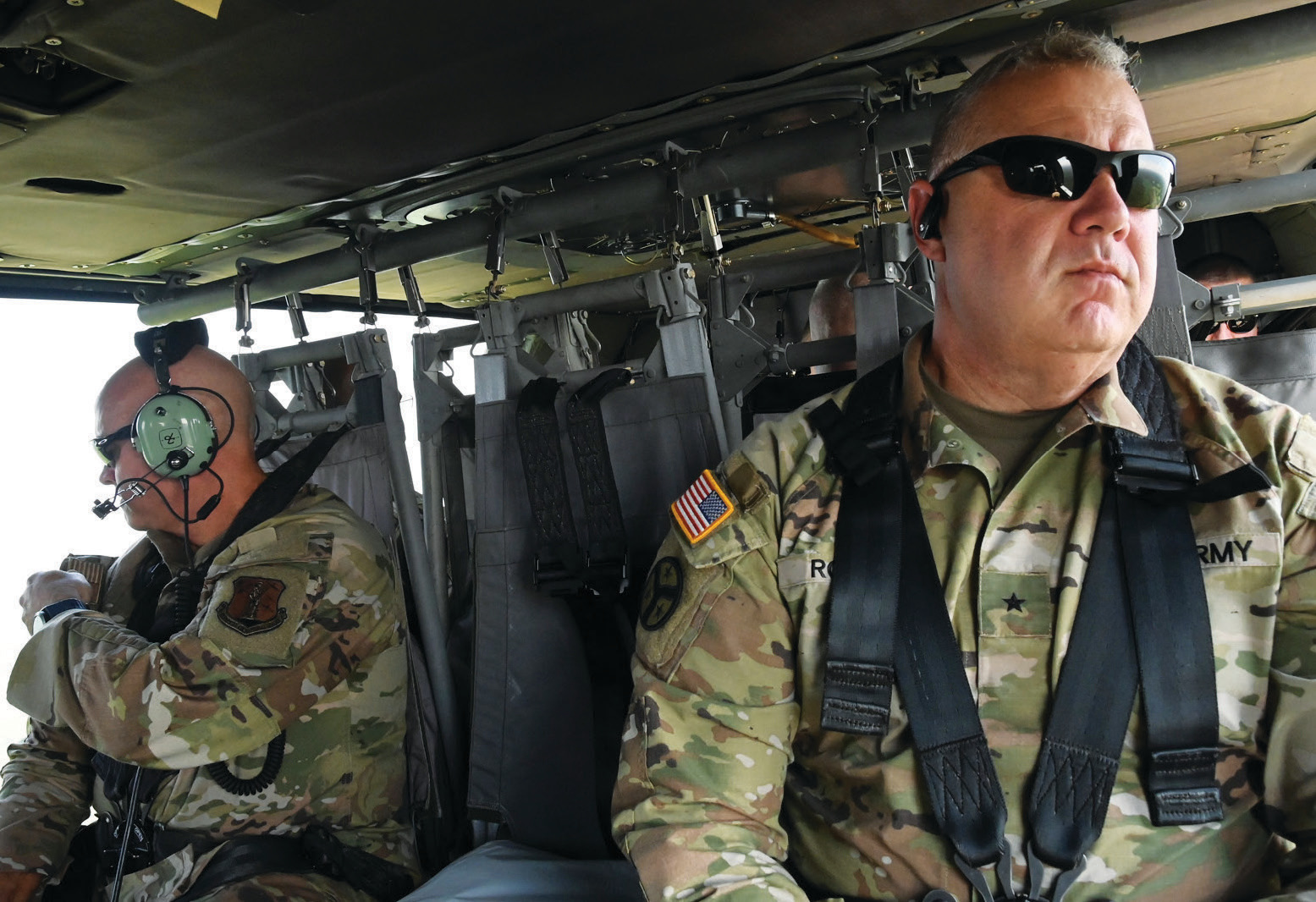 The Tennessee National Guard fills a variety of roles in its federal and state scopes. It provides combat forces to the Department of Defense. It provides support during and following natural and man-made disasters. National Guard members have helped respond to wildfires in Louisiana and stood ready to assist following tropical storms in Florida. They have rescued hikers in the Great Smoky Mountains National Park and flood victims in neighboring states. Honor details perform more than 3,000 funeral services each year.
"Every time we call our folks up, they step forward," Ross says. "The Volunteer State is our brand. We're proud that we have never turned down a mission — federal or state."
Growing up in Hardeman County, Ross was given the nickname "Nubbin" — sometimes shortened to "Nub." His grandfather, after seeing the premature and jaundiced newborn Ross, declared that the child's yellow tint made him look like a nubbin, which is a small, underdeveloped ear of corn. "Nubbin" would later play offensive line for the University of Mississippi football team.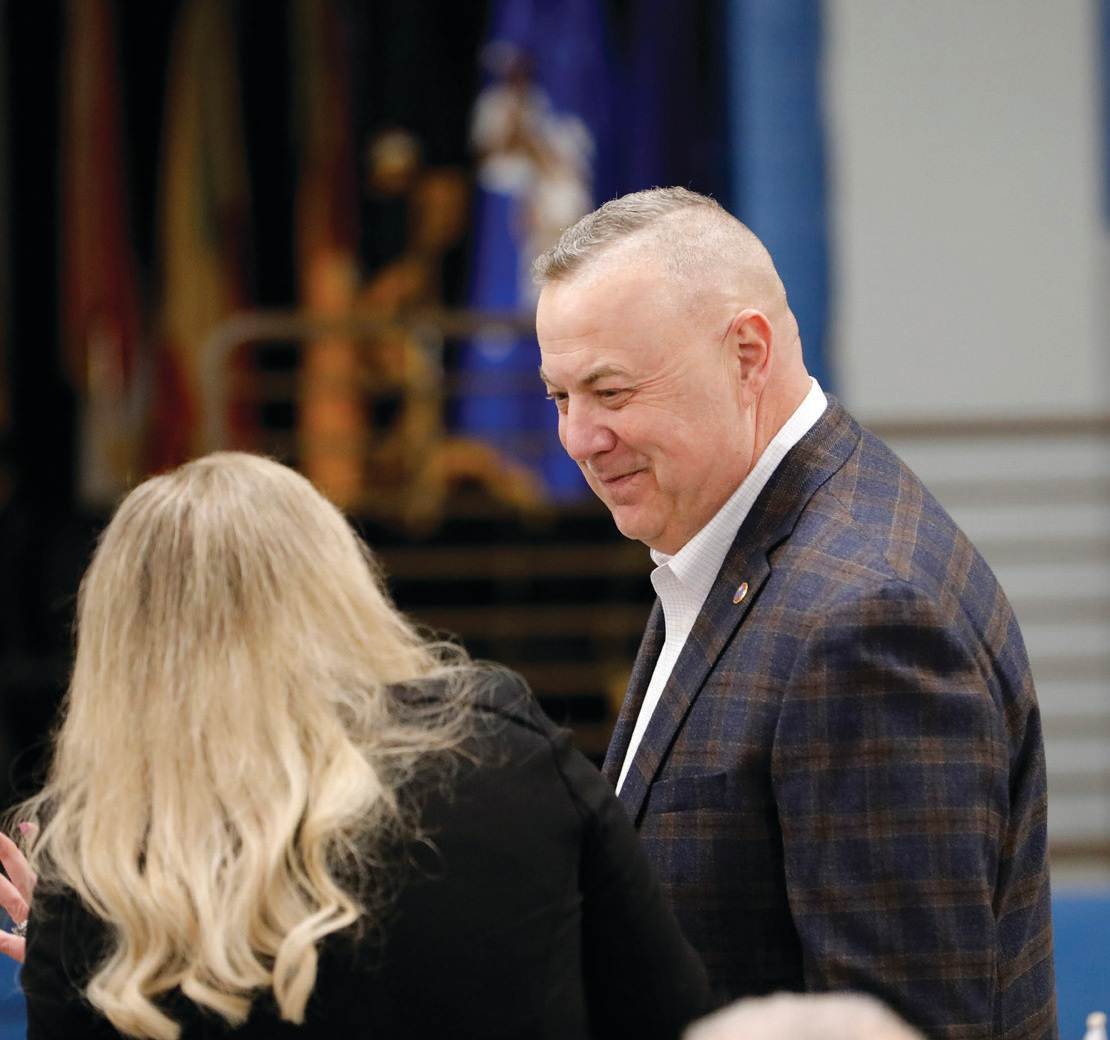 Though military career advancements necessitated a temporary move to the Nashville area to be closer to the Joint Force Headquarters, Ross and his wife, Becky, plan to return to their Hardeman County farm. Their adult children live near that farm on which they were raised, and the Rosses recently became grandparents, a role Brig. Gen. Ross says he is "really looking forward to."
"I would like to go back to my community that fed my children when I was deployed three times, that gave me and my wife jobs," he says. "I look forward to going back and trying to start to repay, in some way, everything those people have done for me. I'll just try to continue to be a good, productive person in my community — whether that's at church or in civic groups or something like that."