With the holiday season upon us, lots of Tennesseans are in the gift-giving frame of mind. With shopping as easy as clicking "buy" on our phones and computers, it's good to remember that those clicks can benefit Tennessee-based businesses — from the small local bakery to large museums that delight visitors from across the state and around the world. Shopping local can mean walking into the little mom-and-pop shop on your hometown's Main Street, buying from a Tennessee-based vendor at a fall craft show or harvest festival, or navigating to the websites of Tennessee businesses from the Appalachian Mountains to the Mississippi River — and everywhere in between.
What follows is just a sampling of the many, many Tennessee businesses where your holiday-shopping dollars will be appreciated. Remember: If you are ordering gifts from any of these businesses, the earlier, the better. This is the busiest time of year, and, especially for small businesses, there is a cutoff date for ordering to ensure delivery by Christmas.
So, let's go shopping!
Gift memberships to museums, zoos, aquariums and art galleries come with some nice perks for lovers of the arts as well as creatures great and small. For instance, at the Memphis Museum of Science and History (MoSH), gift memberships are available at different levels, but all include access to exhibits at the Pink Palace Museum, Lichterman Nature Center and historic homes operated by MoSH; best prices on all programs and ticketed special events at any of the properties; half-price tickets at the theater and planetarium; 10% off in the gift shop; and reciprocal benefits at more than 580 museums worldwide, including others in Tennessee. Remember: The gift shops at these sites are also great places to purchase holiday gifts.
Aquarium, art gallery, museum and zoo memberships and shops
American Museum of Science and Energy
115 E. Main St., Oak Ridge, TN 37830
865-294-4531 • amse.org
Chattanooga Zoo
301 N. Holtzclaw Ave., Chattanooga, TN 37404
423-697-1322 • chattzoo.org
Creative Discovery Museum
321 Chestnut St., Chattanooga, TN 37402
423-756-2738 • cdmfun.org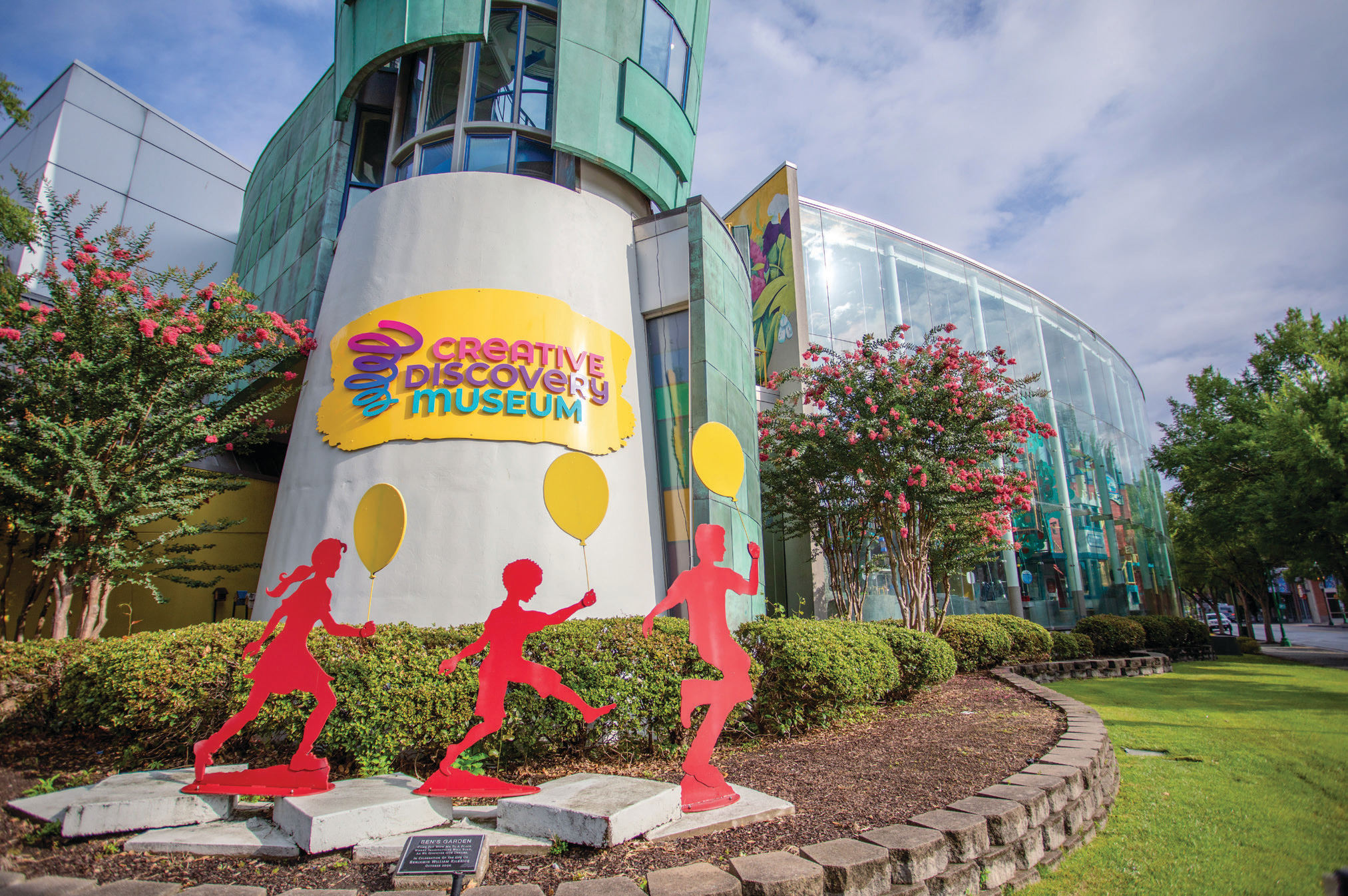 Discovery Park of America
830 Everett Blvd., Union City, TN 38261
731-885-5455 • discoveryparkofamerica.com
Frist Art Museum
919 Broadway, Nashville, TN 37203
615-244-3340 • fristartmuseum.org
Memphis Museum of Science and History (MoSH)
3050 Central Ave., Memphis, TN 38111
901-636-2362 • moshmemphis.com
Memphis Zoo
2000 Prentiss Place, Memphis, TN 38112
901-333-6500 • memphiszoo.org
Museum of Appalachia
2819 Andersonville Highway, Clinton, TN 37716
865-494-7680 • museumofappalachia.org
Nashville Zoo at Grassmere
3777 Nolensville Pike, Nashville, TN 37211
615-833-1534 • nashvillezoo.org
Tennessee Aquarium
1 Broad St., Chattanooga, TN 37402
423-265-0695 • tnaqua.org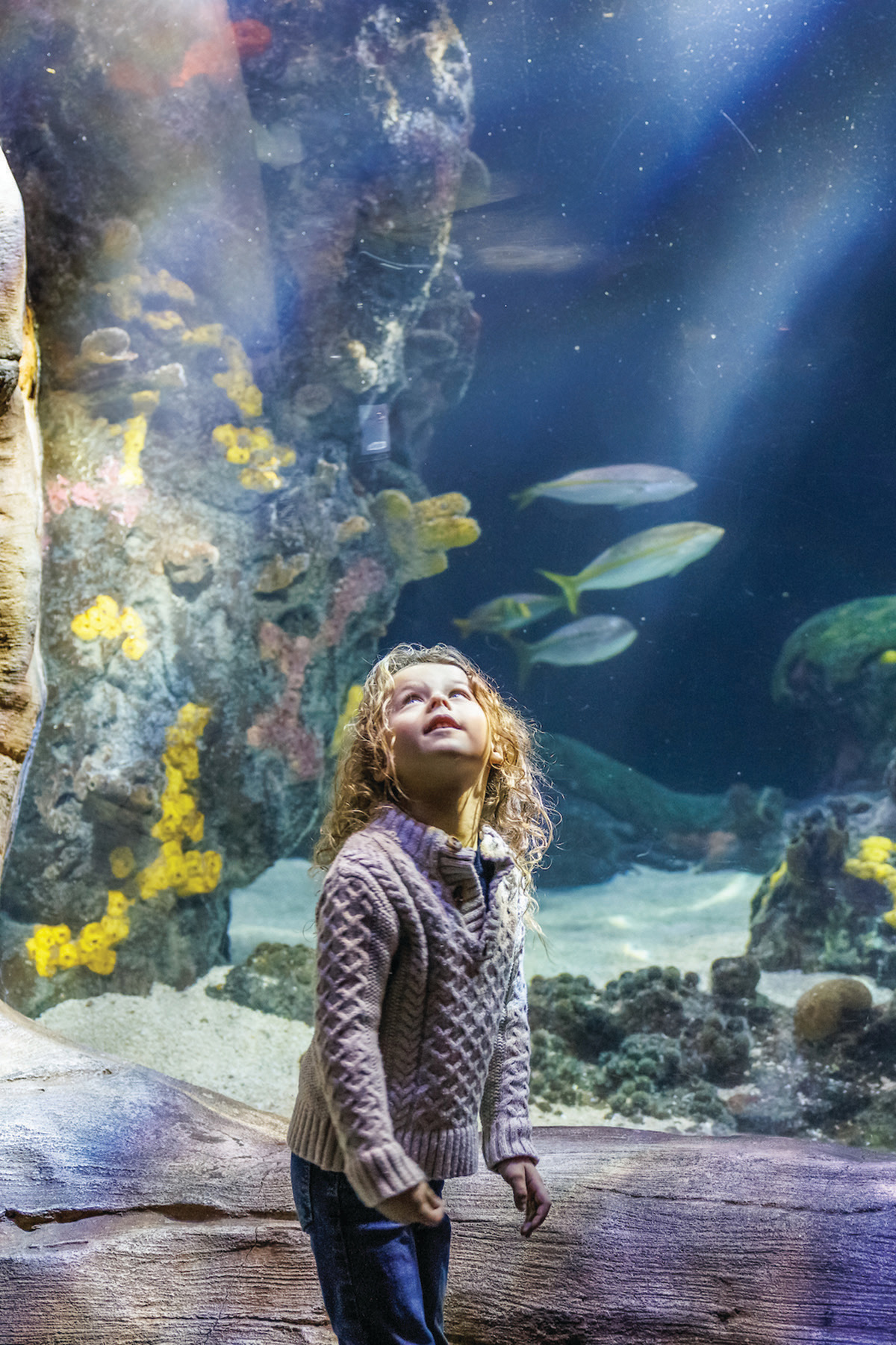 Zoo Knoxville
3500 Knoxville Zoo Drive, Knoxville, TN 37914
865-637-5331 • zooknoxville.org
Tasty treats
Food items are a perennial favorite gift during the holiday season. After all, everybody eats. And winter is the perfect time to curl up under a blanket on the couch in front of the TV or with a book while enjoying delicious snacks. Whether it's salty, savory or sweet, Tennessee-based kitchens and farms offer a wide variety of treats to give as gifts to others — and to yourself! Some of them are even only available this time of year. Find a sampling below. For more extensive lists of farms and businesses where you can buy foods, personal care items and other gifts, check out the Pick Tennessee Products website at picktnproducts.org or the PickTN mobile app.
Bluff City Toffee
5160 Sanderlin #5, Memphis, TN 38117
901-560-3662 • bluffcitytoffee.com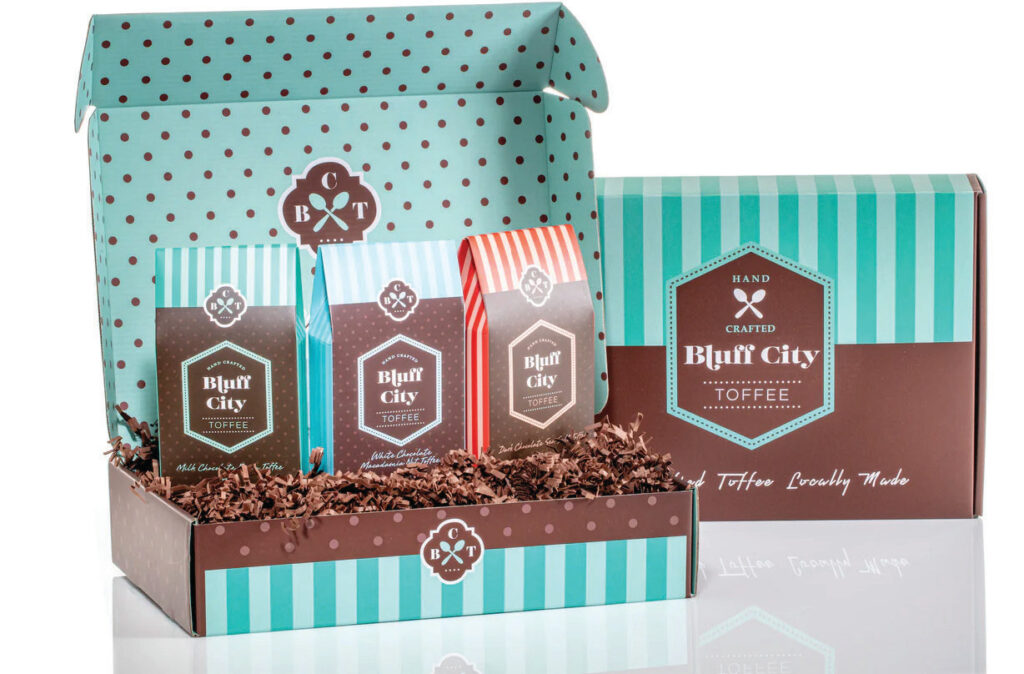 Brittle Brothers
301 Old Stone Bridge Road, Goodlettsville, TN 37072
615-756-4915 • brittlebrothers.com
Dutch Maid Bakery
109 Main St., Tracy City, TN 37387
931-592-3171 • dutchmaid.net
Overholt's Farm Market
14520 TN 13, Hurricane Mills, TN 37078
615-268-4375 • overholtssfarmmarket.com
Swiss Pantry
10026 David Crockett Parkway W. Belvidere, TN 37306
931-962-0567 • swiss-pantry.com
Ordering for the famous holiday fruitcake is now underway.
The Mustard Company Store
111 W. Market St., Dyersburg, TN 38024
731-325-5359 • themustardcompanystore.com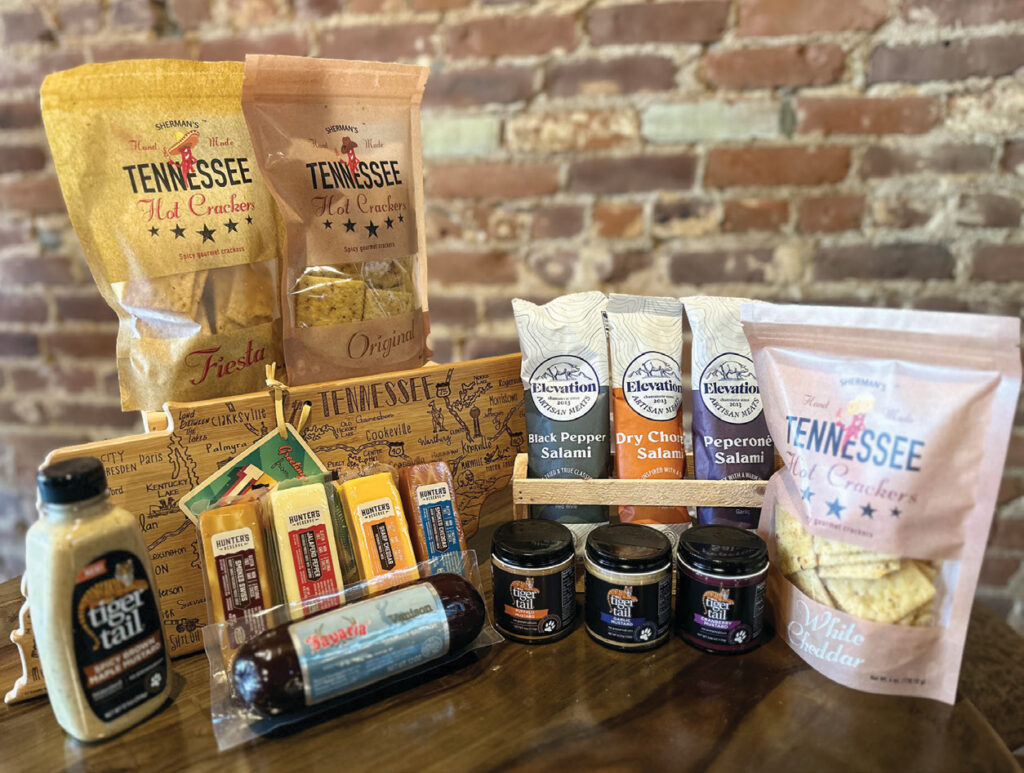 Towns Toffee
1006 N. Main St., Sweetwater, TN 37874
865-684-0287 • townstoffee.com
TruBee Honey
P.O. Box 40, Eagleville, TN 37060
910-264-8025 • trubeehoney.com
Water's Edge Chocolates
206 S. Anderson St., Tullahoma, TN 37388
931-455-9365 • watersedgechocolates.com
Home, travel and personal care
As one year comes to a close and a new one begins, people have a natural tendency to want to get things in order, set goals and embark on self-improvement in various forms. Some make plans to enjoy more getaways, even if they're close to home. A gift that aids one of these endeavors is a thoughtful one. Businesses across the state cater to those looking for handmade goods from goat milk soaps and lotions to home goods and one-of-a-kind bags.
Chickadee Hill Farm
523 Old Parksville Road NE, Cleveland, TN 37323
423-255-1947 • chickadeehillfarm.com
A vacation rental property on site can be rented through VRBO for mountain getaways.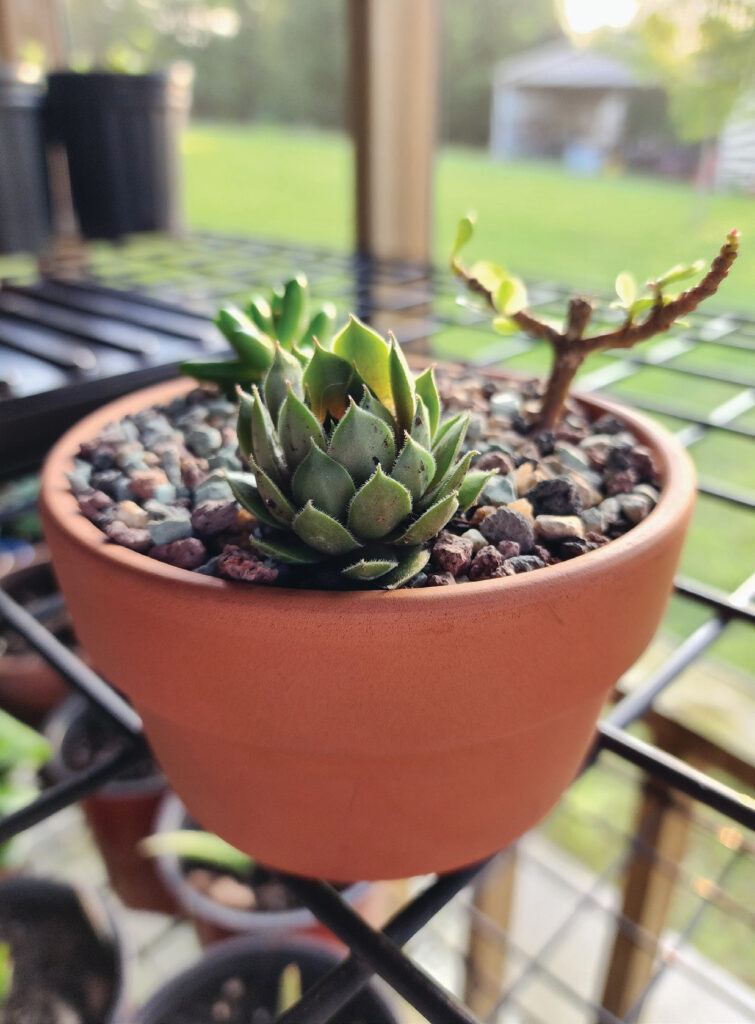 Dry Hollow Farm
360 Humbles Church Road
Huntingdon, TN 38344
731-415-7656 • dryhollowfarmtn.com
You can even stay on the farm in one of the Amish-built cabins.
Fair Winds Lavender
794 Old Hiram Crabtree Road
Jamestown, TN 38556
931-704-3152 • fairwindslavender.com
Hockaday Handmade Brooms
2074 Highway 142, Selmer, TN 38375
731-645-4823 • hhbrooms.com
Leatherwood Creek Farm
1340 Leatherwood Creek Road S., Pulaski, TN 38478
931-993-3074 • leatherwoodcreek.com
Lodge Cast Iron
220 E. Third St., South Pittsburg, TN 37380
833-563-4387 • lodgecastiron.com
Mammy's Soap Co.
159 W. Court Ave., Selmer, TN 38375
731-434-0444 • mammyssoapco.com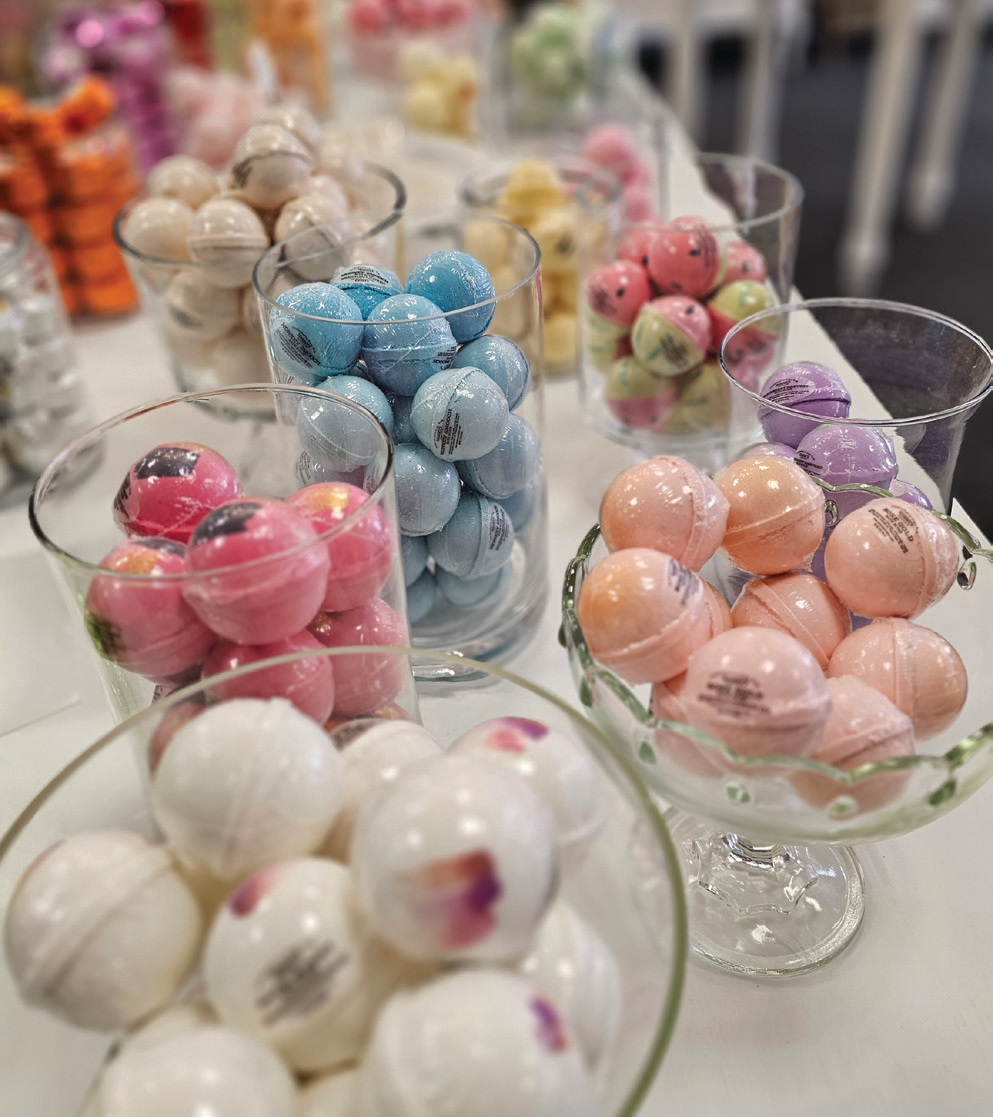 OUTsideIN Luggage and Bags
107 W. Westbrook, Troy, TN 38260
731-624-0015 • outsideinworks.com
Arts and crafts
Amidst the utilitarian parts of our lives, we like to intersperse bits of beauty and whimsy. Walk through any arts and crafts fair, especially in the fall, and you'll see people enthusiastically purchasing pottery, woodcarvings, knitted items, paintings, woven baskets and more. Tennessee is filled with some amazingly talented artists and craftsmen. Many towns and counties across the state are home to shops or collectives where items from local artisans can be purchased. Here are a few places to get you started.
Appalachian Arts Craft Center
2716 Andersonville Highway, Clinton, TN 37716
865-494-9854 • appalachianarts.net
Arrowmont School of Arts and Crafts
556 Parkway, Gatlinburg, TN 37738
865-436-5860 • arrowmont.org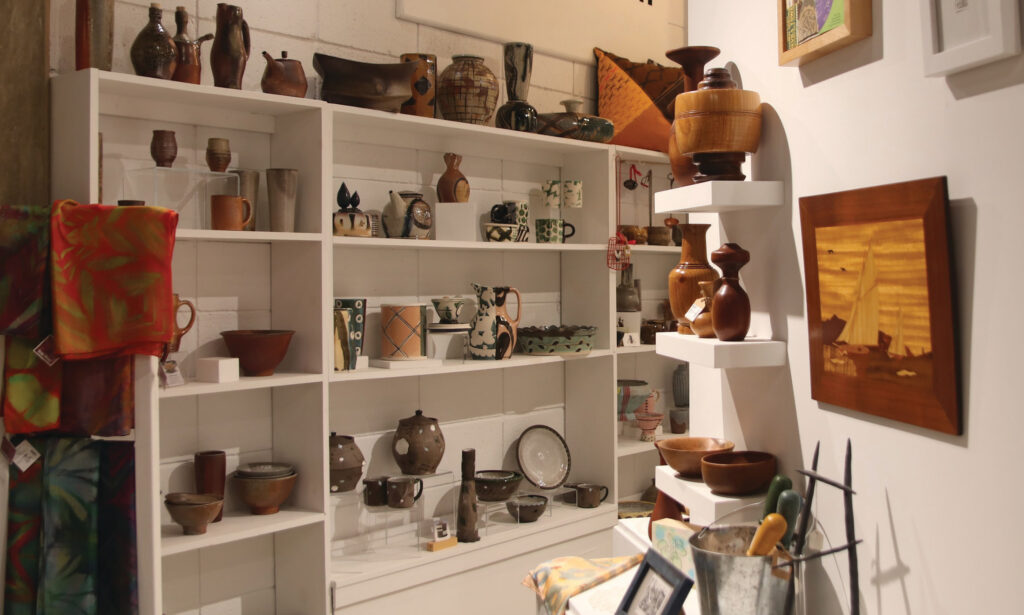 Johnson County Center for the Arts
127 College St., Mountain City, TN 37683
423-460-3313 • jocoartcenter.org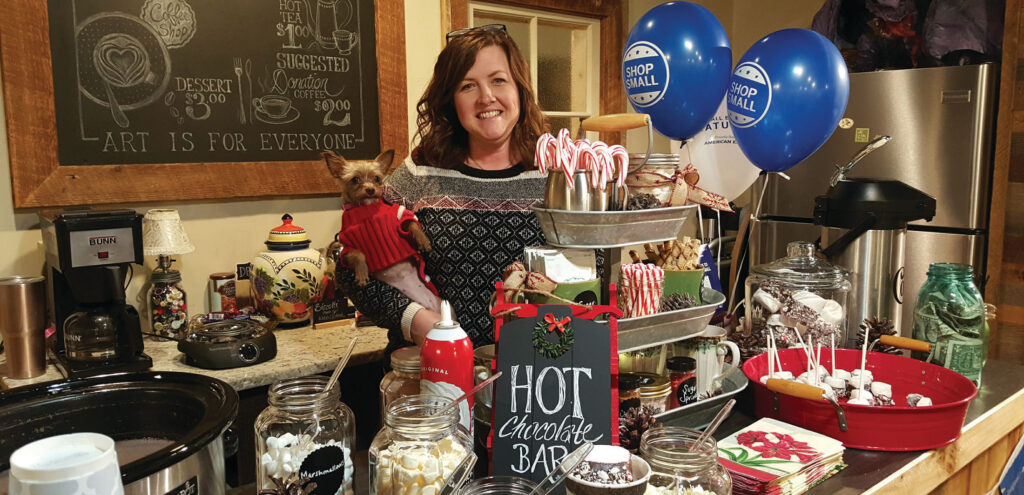 Tennessee Craft
P.O. Box 120066, Nashville, TN 37212
615-736-7600 • tennesseecraft.org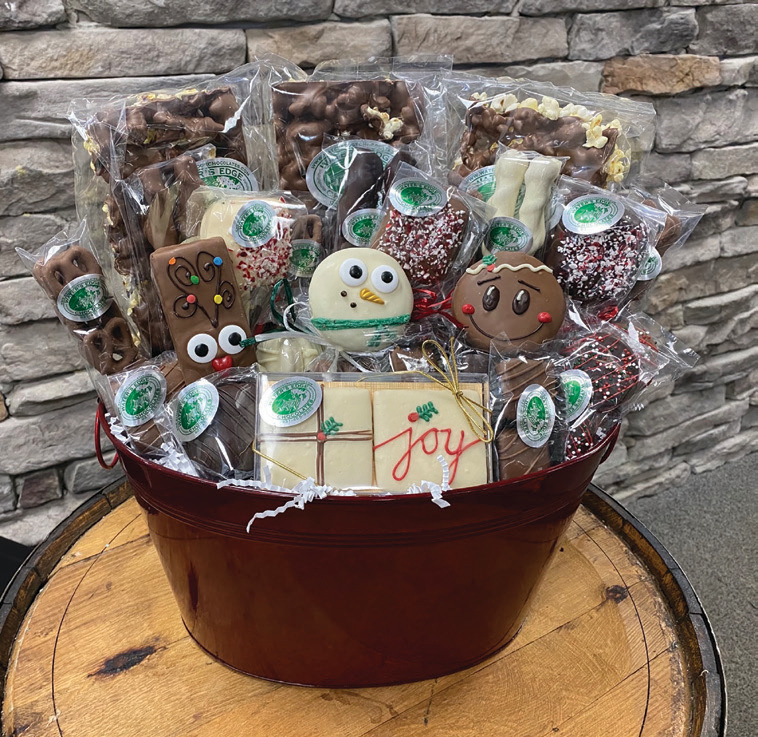 ---
Gifts from The Tennessee Magazine
Finally, gifts from The Tennessee Magazine are unique and fun way to share Tennessee with your friends and neighbors.