Nashville's Newly Renovated Woolworth on 5th Has History on Their Menu
In this fast-paced world where change is not only inevitable but accepted as normal, it's not uncommon for our cities to experience identity crises. Construction cranes swoop in, buildings are razed, new ones put in their place. Old landmarks vanish from view, and those who live and work in that city can feel as if their lives are movies in extreme fast-forward. Familiar streets become unrecognizable, and we wonder if the whole world is coming down with amnesia.
This is an all-too-familiar story for those living in Nashville. With every box checked for what makes up a boom town (fast-growing economy, hot real estate and job markets), Nashville has been ripening into a major metropolitan area for decades. Exciting changes have taken place, but many longtime residents lament the loss of their favorite landmarks — historical and otherwise — that gave their city its unique place in the world.
Enter Tom Morales, a restauranteur who has become one of Nashville's favorite sons, known for his attention to the legacy of Music City long before the boom of the 2000s.
Creating and refurbishing Nashville's most popular restaurants seems to come easy to Morales. Acme Feed & Seed, a repurposed grain depository overlooking the Cumberland River, has a different menu and live music on each of its four floors to cater to a variety of tastes. The new Fin & Pearl features seafood in an upscale but friendly atmosphere. And the Loveless Cafe, a cherished Middle Tennessee restaurant just off the Natchez Trace, became a passionate renovation project for Morales when he and partners bought it in 2003.
But for years, Morales had his eye on a certain downtown property, one ripe for a special kind of renovation in line with its own neglected history.
Built in 1930, the Woolworth building was a typical Southern drugstore of its day, stocking "sundries" and providing a gathering place for regulars. The grill and soda fountain were magnets for teens after school, laborers on lunch break and families seeking a good meatloaf dinner. Thirty years later, it would become a scene for unrest and social change in one of the Southeast's fastest-growing cities
On Feb. 27, 1960, a group of African-American "sit-in" protesters were arrested at Woolworth as they sat at the counter reserved for whites. One of those protestors was 20-year-old John Lewis. It was Lewis' first time at a sit-in, but it wouldn't be his last. Now 78, Lewis is a longtime congressman and civil rights leader. He has said of those early days, "You must be bold, brave and courageous and find a way… to get in the way."
Most Nashvillians might know the three-story building at 221 Fifth Ave. N. as a Dollar General not unlike any other Dollar General. The only thing that gave any nod to the space's historic importance was a small marker just outside. The building was bought by Morales and partners in late 2015, and the transformation began immediately.
Tom Morales calls the menu at Woolworth on 5th "a culinary exploration of the roots of Southern cuisine." Left, Southern-fried chicken is the restaurant's most popular dish. Breakfast, below left, is served daily from 7 a.m. until 3 p.m.
"When we renovated The Loveless Cafe," says Morales, "we renovated an eating establishment. When we renovated Acme Feed & Seed, we felt like we were renovating an old postcard. But this is the most important thing we have done. So many people don't know the role that Nashville played in our nation's history, and this is one of the first integrated lunch counters in the South. Some places demand to be saved."
Morales, who lives in Franklin on Middle Tennessee Electric Membership Corporation lines, is certainly a shrewd businessman, but it's perhaps his sentimentality that drives what he's done for Music City. "My dad would take us to Acme Feed & Seed on Saturday afternoons to get our dogs dipped (for fleas)," he says. "And The Loveless Cafe was an hour and a half drive for us — before the interstate — but the long drive was rewarded with good food and a swim in the Harpeth River. These are some of the memories that make me want to keep these places alive."
Like many cities in the South in 1960, Nashville had a split personality. Marty Robbins' "El Paso" was a hit on country and pop radio in 1960. Hit songs by Ferlin Husky and Jim Reeves were also heard on small radios and jukeboxes in diners across the South, songs that were written and produced on Music Row, just a mile and a half away from Nashville's downtown Woolworth store.
Dinah Washington had a No. 1 song on the R&B charts that year, sharing radio airplay with Jackie Wilson, Ike and Tina Turner and The Drifters. As evidenced by the music charts of the day, Nashville was a city divided.
"In the '50s, there was a thriving black music scene here," says Morales. "There were some great clubs along the Jefferson Street corridor and on Charlotte. Chet Atkins once told me, 'Me and Roy Clark used to sneak over there and play with those cats because they couldn't sneak over here and play with us.' That gave me chills when he said that. And now, we have the great Charles "Wigg" Walker playing here on Friday nights, and he was a big part of that scene."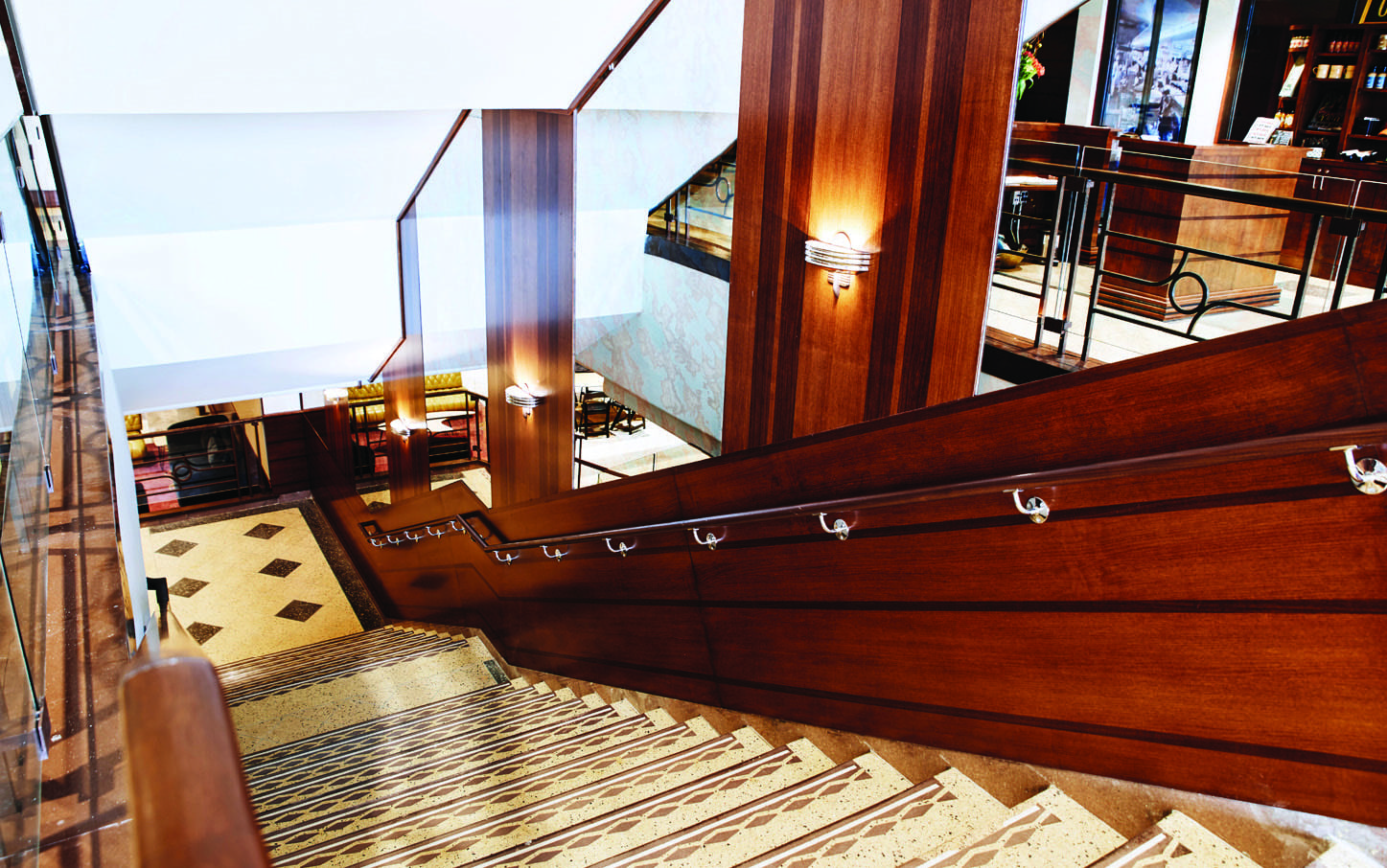 The basement floor of Woolworth on 5th, once used for storage if used at all, is now a bustling nightclub called The New Era Ballroom. It features soul, R&B, gospel and big-band music and plays host to theatrical performances by famed Nashville actor/producer Barry Scott, among others. The upstairs mezzanine is a full-scale bar with a cool, speak-easy vibe.
The menu at Woolworth on 5th is what Morales calls "a culinary exploration of the roots of Southern cuisine." The fried chicken is a favorite with the locals and tourists alike, as are the signature corn cakes, which Oprah Winfrey reportedly enjoyed on a recent visit. The peach cobbler is that same kind of creamy goodness you'll remember from childhood summers.
Classic Southern-style entrees like fried flounder or gumbo are served with mouthwatering sides of peach slaw, whipped potatoes or roasted baby beets. Never run-of-the-mill, the deviled eggs are topped with smoked trout and chorizo, and the cornbread is kicked up a bit with jalapeño peppers.
Many of the original sit-in protesters have visited the new Woolworth on 5th, and their reactions have been rewarding for Morales. "We've had a bunch of them: Rip Patton was here, Diane Nash, and John Lewis joined us by Skype when we had the opening. And many others. Some get teary-eyed; they touch the walls. It's really amazing, and it makes all the time and work we put in worth it."
After that initial sit-in, protests spread to many other downtown locations, including the Kress and McClellan stores as well as the Greyhound and Trailways bus terminals. Nashville became the first major Southern city to desegregate public facilities. Then-mayor Ben West made headlines on April 20, 1960, when he said, "I appeal to all citizens to end discrimination, to have no bigotry, no bias." Just nine weeks after those first sit-ins, Nashville businesses ended segregated seating at all downtown establishments.
In his best-selling book, "Across That Bridge," John Lewis reminds us, "Every generation leaves behind a legacy. What that legacy will be is determined by the people of that generation."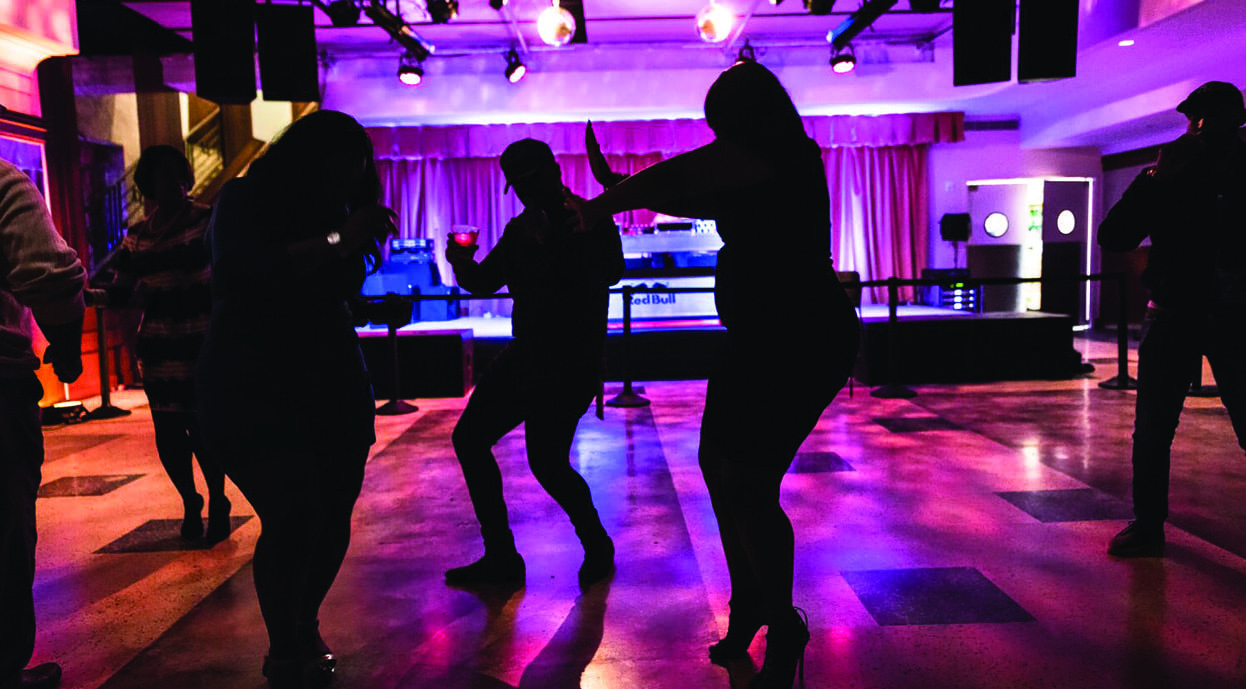 Thankfully, there are people — leaders and citizens alike — who are united on the right side of history. There are people like Tom Morales and his fellow builders in Nashville whose efforts may not change the course of history but keep us from forgetting it.
Sitting here among the chatter and laughter of the other diners, it's hard to imagine there was once so much hostility toward a neighbor because of something so superficial as skin color. Even the most aloof visitor will be hit by the realization that this place is not just another restaurant. This place is different.
Like every other restaurant in America now, you can sit next to whomever you like. But unlike every other restaurant, it's because of this place that we can.
---
July events at Woolworth on 5th
"I Am Freedom" — July 5, 12, 19 and 26 at 7 p.m. Barry Scott, acclaimed Nashville producer and actor, guides the audience on a journey through time and imagination, visiting the past, present and future through a multifaceted stage performance. Scott follows each performance with a discussion with the audience.
Dr. Bobby Jones' Gospel Show — every other Sunday at 1 p.m.
Charlie "Wigg" Walker with DJ Anna Royale — every other Friday night at 8 p.m.

Check woolworthonfifth.com for schedule and details.