Cranberry Coconut Pecan Oatmeal Cookies (Grandma Betty's Favorite Things Cookie)
Yields 3 dozen
Ingredients:
Ingredients
1½ cups all-purpose flour
1 teaspoon baking soda
1 teaspoon cinnamon
½ teaspoon ground ginger
½ teaspoon ground cloves
½ teaspoon ground allspice
½ teaspoon salt
3 cups old fashioned oats (also called rolled oats)
1½ cups cranberries
2 cups sweetened coconut
1 teaspoon orange zest (dried orange peel spice can be substituted)
1 cup pecans (can be omitted for those with allergies)
1 cup butter, softened
1 cup brown sugar, firmly packed
½ cup sugar
2 large eggs
1 teaspoon vanilla extract
Instructions:
Preheat the oven to 350 degrees.
In a medium bowl, whisk together the flour, baking soda, cinnamon, ginger, cloves, allspice and salt, then set aside.
In a separate bowl, stir together the oats, cranberries, coconut, orange zest and pecans.
In a large bowl, cream together the butter and sugars until light and fluffy. Add the eggs, one at a time, beating well after each addition, then mix in the vanilla.
Slowly mix in the flour mixture, then use a wooden spoon to stir in the oat, cranberries, coconut, orange zest and pecan mixture.
Drop by tablespoons full onto parchment paper-lined cookie sheets, flatten slightly on top and bake 10–12 minutes. When done, the cookies will look golden brown on the edges but still a bit soft in the centers. Be careful to not over-bake.
Allow to cool approximately 10 minutes on the trays before removing them to wire racks to cool completely.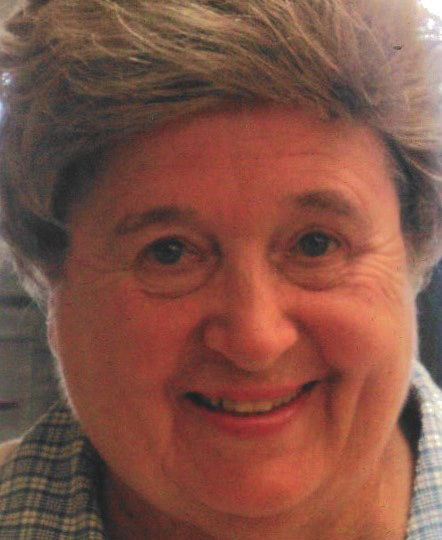 "My grandmother (Grandma Betty, above) always remembered and reminisced about her mother's oatmeal cookies. They were famous in our family. Unfortunately, over the years, the recipe was lost. This recipe was born of my wish to give her a Christmas gift — the cookie of her dreams. I couldn't replicate her mother's cookies, but I could concoct a cookie combining some of her favorite things: oatmeal cookies with cranberries instead of raisins, coconut and pecans!"
— Rheanne Williams, STEMC Member Services Rep
Mexican Cornbread
Yields 18 muffins
Ingredients:
Ingredients
3 eggs
2 cups self-rising meal
1 cup milk
1 cup shredded cheese
1 cup cream-style corn
¼ cup sugar
⅔ cup oil
⅓ cup jalapeno peppers, chopped
1 cup onion, chopped
1 tablespoons apple cider vinegar
Instructions:
Preheat oven to 250 degrees.
Beat eggs well. Add remaining ingredients.
Bake in muffin pan or pan of your choice. Bake at 350 for 20 minutes or until brown.