Cooperatives across the globe adhere to seven principles that guide all of our decisions — from how we run the co-op to how we engage with our local communities. The seventh principle is "Concern for Community."
Cooperatives around the world operate according to the same set of core principles and values adopted by the International Cooperative Alliance. Cooperatives trace the roots of these principles to the first modern cooperative founded in Rochdale, England, in 1844. These principles are a key reason that America's electric cooperatives operate differently from other electric utilities, putting the needs of their members first.
The Cooperative Principles:
Open and Voluntary Membership
Democratic Member Control
Members' Economic Participation
Autonomy and Independence
Education, Training and Information
Cooperation Among Cooperatives
Concern for Community
The seventh cooperative principle focuses on member needs. Cooperatives work for the sustainable development of their communities through policies accepted by their members.
I would like to update the membership on a new program at Southwest Tennessee EMC called Southwest Members Care Incorporated (SMC). The program is funded by simply rounding up electric bills to the next dollar, and those funds are contributed to charitable organizations in the STEMC service area. As of Oct. 24, 85 percent of the STEMC membership participates in the program.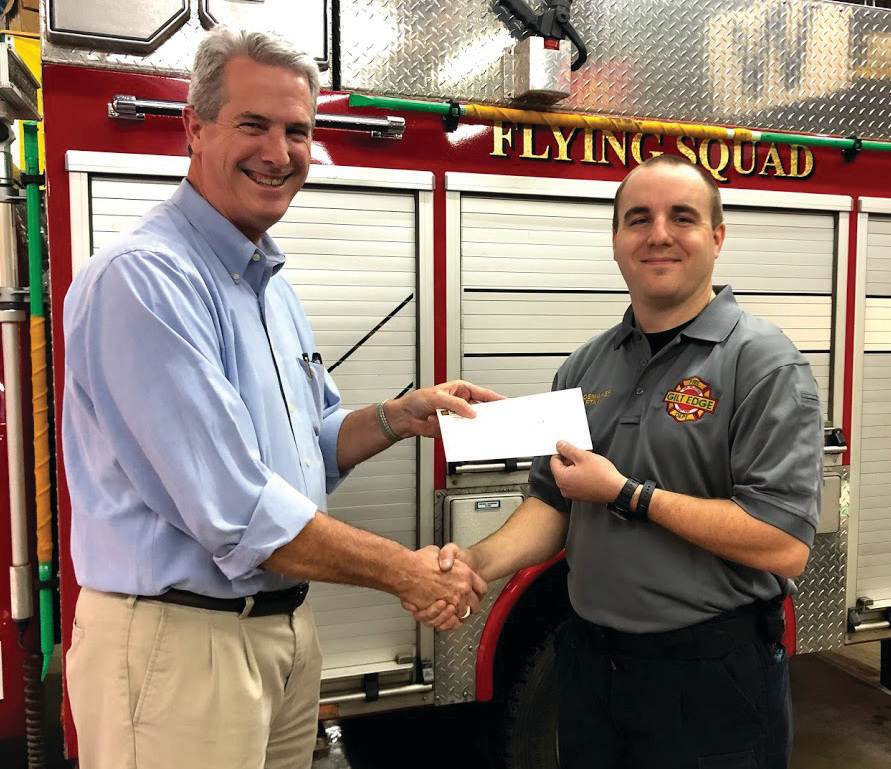 The SMC board of directors is made up of members who voluntary donate their time to represent your local communities. The board met for the first time on Oct.17 to consider grant applications from the community. The four grants approved were:
Gilt Edge Volunteer Fire Department
Tipton Titan (PAL) Football Program
West Tennessee Chapter of the Boy Scouts
The Gleaner's House
Examples of programs that can apply for funding include local fire departments, local arts and education, senior citizen groups and many other community projects. These grants will primarily benefit programs and charitable organizations within the STEMC footprint.
Grant applications can be found on our website, www.stemc.com, or can be picked up at your local STEMC office. The application should only take around five minutes to complete and send to STEMC. Please contact your local STEMC office with any questions.
The next meeting of the SMC board of directors is scheduled for Jan. 16, 2020. Grant applications for consideration at this meeting are due by Dec. 31.
Southwest Members Care is just one more way your local cooperative shows concern for and connects with its membership. We not only provide power but opportunity. Stay tuned for further updates on SMC and other community initiatives at STEMC.