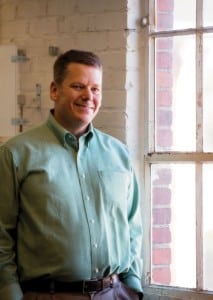 This is my 120th column. I've written about the Civil War, the civil rights movement, Andrew Jackson, Elvis Presley, the Mississippi River, the Cherokee Indians, child labor, World War II prisoner-of-war camps, the Coal Creek Wars and just about everything in between.
To celebrate the 10th anniversary of this column, I thought I'd write about the nonprofit organization I run and that I've been trying to help publicize all along.
I founded Tennessee History for Kids in 2004 because a group of social studies teachers told me they needed resources to help teach Tennessee history. Originally, my plan was to create a website teachers could use in class. The website would explain to students and teachers the stories, events and people from Tennessee history that were supposed to be covered in each grade. Until about 2009, most of my time and energy were focused on creating that website.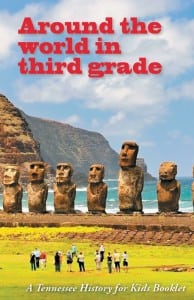 Along the way, teachers pointed out that there were limits to how practical a website — and only a website — could be in a classroom setting. I learned some of this on my own, as I spent three years teaching public high school in Middle Tennessee from 2009 to 2012.
After all, in spite of how much technology has changed the world, students still need printed products. The vast majority of public school fourth-graders aren't carrying laptops from class to class, and they won't be anytime soon.
Because of this, Tennessee History for Kids experimented with the idea of booklets. Since we couldn't give them away and didn't want to make them expensive, we decided to sell them for $2 each.
Our first booklet was about early Tennessee history and was targeted at grades four and eight (these are the grades in which early American and Tennessee history are covered). The second booklet was about more recent Tennessee history, targeting grades five and 11.
The early booklet sales numbers were not promising. But we stuck with it and tried to improve the booklets as we went along.
Along the way, we were impressed and inspired by some of the teachers we met. In spite of all the pressure to focus entirely on math, reading and science, they were still finding time and energy to teach social studies. They were keeping Tennessee history alive, and they are the real heroes here.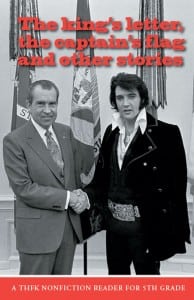 They told us what to do.
Their persistence — and ours — seem to have paid off. Today, Tennessee History for Kids publishes a library of 12 different booklets. They have been researched, written and published with the new social studies standards in mind. Some are structured like textbooks, some as storybooks and some as test-preparation books.
For instance, we have a first-grade-level booklet called "Critters, Maps and Heroes" that explains (among other lessons) how to use a crayon to make a map of Tennessee, including its boundaries, rivers and four principal cities. We have a high school-level booklet called "Raise the children the best you can" that contains a lot of material about Tennessee and the civil rights movement. We have a new fifth-grade story booklet with the famous photo of Elvis Presley and President Richard Nixon on the cover.
Along the way, Tennessee History for Kids branched into areas that are not "just" Tennessee history. Last year, teachers requested a booklet to help them cover the third-grade social studies standards. Since the standards cover topics such as latitude and longitude, world geography and the seven continents, I was reluctant at first; however, with the help of two wonderful third-grade teachers, we wrote and put together a booklet called "Around the world in third grade." It contains stories (and photographs) of the Great Wall of China, African savannah, Panama Canal and many other faraway places.
The booklets are the big reason Tennessee History for Kids has survived. Today there are teachers all over the state who use the booklets in class. In some cases, entire schools use them. And in some cases (such as Williamson County, Shelby County, Coffee County and many other places), entire school systems use them!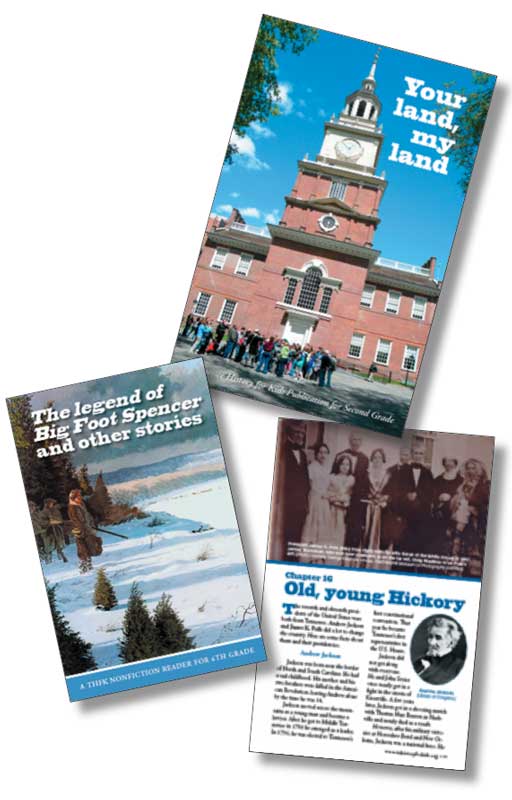 Through the years, we have given away about 90,000 posters featuring Tennessee topics such as the 95 courthouses, endangered buildings and the state's Civil War heritage. Today our posters are sponsored by the Tennessee Historical Commission.
We have presented at more than 100 inservices and education conferences. Last summer we organized and sponsored two teacher training events — one in Nashville attended by 200 teachers, the other in Chattanooga attracting 400 teachers and school librarians.
Finally, I need to point out that at every step of the way, we have had the support of generous sponsors (the Tennessee Electric Cooperative Association being one of them). We have had the encouragement of volunteer board members. Every step of the way, we have had the support of the Tennessee General Assembly.
In fact, one thing that has kept Tennessee History for Kids alive is that all members of the Tennessee Legislature, whether they be conservative Republicans or a liberal Democrats, support the teaching of Tennessee history. Lt. Gov. Ron Ramsey and Rep. Steve McDaniel (both Republicans) have been loyal supporters of the organization and board members. So have Rep. Karen Camper and former Reps. Mark Maddox and Rob Briley (all Democrats). Without these folks and others like them, Tennessee History for Kids would have failed long ago.
So, thank you, sponsors, board members, legislators and, most of all, teachers. Thank you for letting me speak, meet these students and research all this material. Thanks for letting me write this column.