What state east of the Mississippi River boasts the most National Scenic Byways and All-American Roads? That's Tennessee! And what better motivation for a spring or summer road trip than choosing one of these 10 routes to explore?
"These highways are definitely the roads less traveled in Tennessee, giving residents and visitors alike so many opportunities to immerse themselves in historic, natural, scenic, recreational, cultural and architectural travels with ready-made itineraries," says Michael McClanahan, transportation manager with the Tennessee Department of Transportation. "Most of them are back roads, two-lane highways with a few four-lane state highways connecting them. They pass through smaller towns, next to breathtaking overlooks and along winding rivers to reveal the unique qualities that make Tennessee so beautiful."
McClanahan says he remembers early family vacations with road trips through East Tennessee and its parks.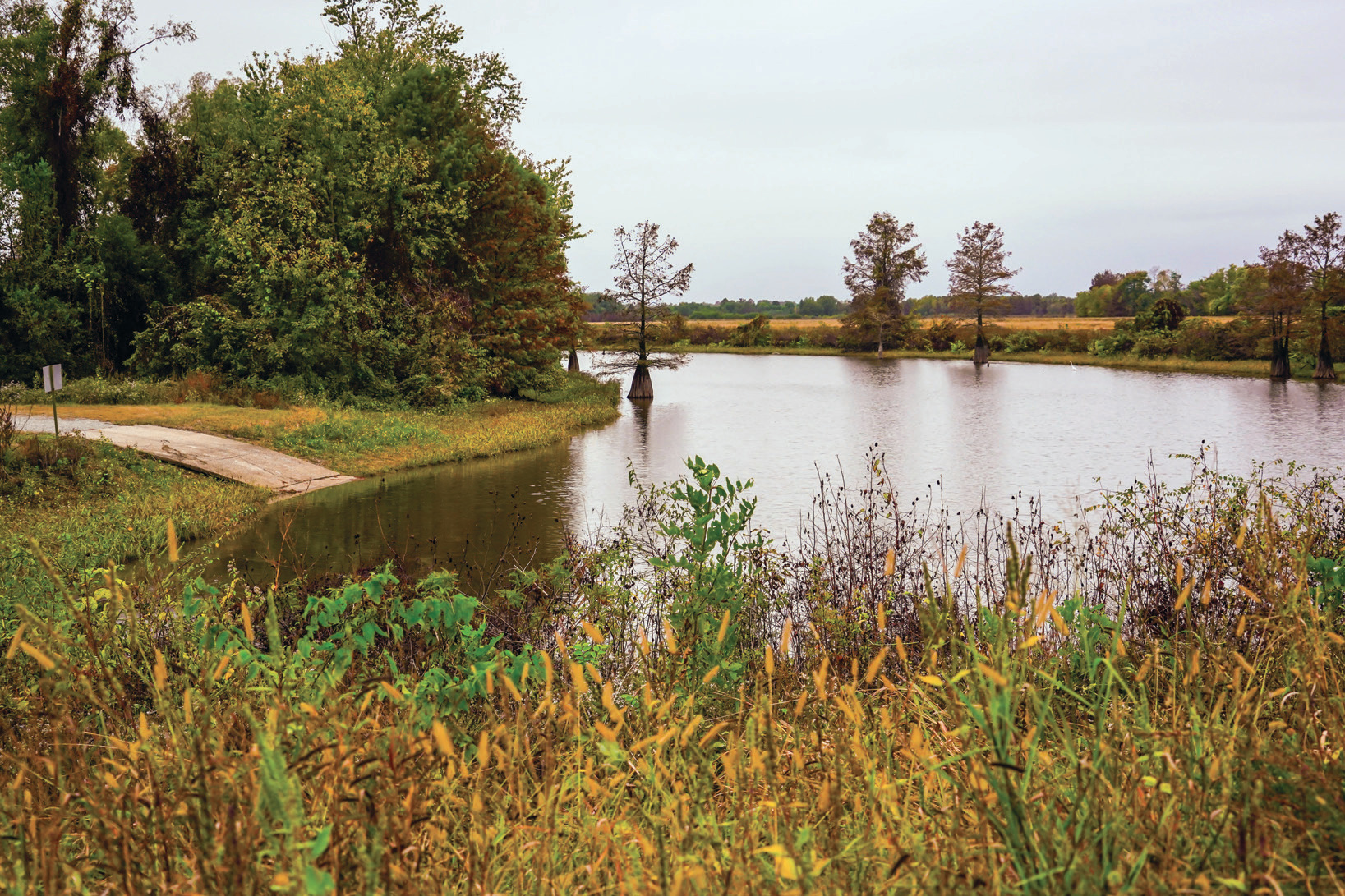 An off-the-beaten-path drive through Humphreys County can have some nice rewards.
"We would all pile into the car — parents in the front, my sister and me in the back — and head out to sightsee and go camping," he says with a smile. "We'd pull off at almost every scenic overlook, get out of the car and look out over beautiful valleys and mountains.
"My dad told us that there would be bears, so we spent a lot of our time glued to the car windows, expecting to see large bears around every bend. In reality, we saw very few, but it helped make some fun memories."
With six geographic regions, Tennessee's terrain is diverse. The 440-mile-wide state includes the Blue Ridge, Appalachian Ridge and Valley, Appalachian Plateau, Highland Rim, Nashville Basin and Gulf Coastal Plan.
"Our state offers just about everything, except the ocean, and we are, indeed, fortunate to have such rich culture, history and recreational options to add to our beauty," McClanahan says. "You can drive less than 50 miles from home or take an extended trip of 300 to 400 miles and continue to be surprised and amazed at all there is to see and do. And if you choose to follow some of our scenic byways, you're sure to find plenty of activities, great food and recreation for all members of the family."
A wealth of resources — from history to recreation
The Cumberland National Scenic Byway was added to the U.S. Department of Transportation's list of scenic routes in February and spans eight counties. Meandering through the Upper Cumberland area of Tennessee, it highlights many of the sites that are part of the itinerary of the region's own Cumberland Historic Byway.
"Our area was so thrilled to be named to the national list of scenic byways this year," says Ruth Dyal, executive director of the Upper Cumberland Tourism Association, which serves 14 counties across Middle Tennessee. "Many of the sites along the Cumberland National Scenic Byway overlap with our own communities and attractions, and this will bring even further attention to the area. Our region has long been a popular destination for visitors from within the state and even around the world."
Known as the "Hidden Frontier," Upper Cumberland's history goes back to early days of the Native Americans, who followed buffalo paths to hunt and made these lands their home. Centuries later, settlers followed the same trails as they made their way into Tennessee and Kentucky. Its rivers provided westward and southern passage.
"In the 1900s, several manmade lakes added to our beauty and recreational opportunities," Dyal says. "The region's Dale Hollow Lake, Center Hill Lake and Cordell Hull were all created by the U.S. Army Corps of Engineers and offer excellent boating, fishing, camping and other outdoor activities."
The region is crisscrossed by five rivers and thousands of acres of forests and wildlife management areas that offer hiking trails, kayaking and paddling opportunities, birdwatching, scenic overlooks, caves and waterfalls. Fall Creek Falls State Park near Spencer — one of the state's most visited — offers camping, cabins, group camps and a nature center.
"Our area has a rich history, and many of our smaller towns and communities have embraced their heritage by maintaining museums, charming downtown centers, historic homes and landmarks plus visitor centers to help people learn about the history, culture and recreation," Dyal says.
Communities of note include Muddy Pond, known for its Amish-Mennonite culture; McMinnville, home of Cumberland Caverns; Red Boiling Springs, a former resort/spa destination that attracted visitors to its healing waters; and historic Cookeville, the region's largest town. Crossville, atop the Cumberland Plateau, is known to be the Golf Capital of Tennessee.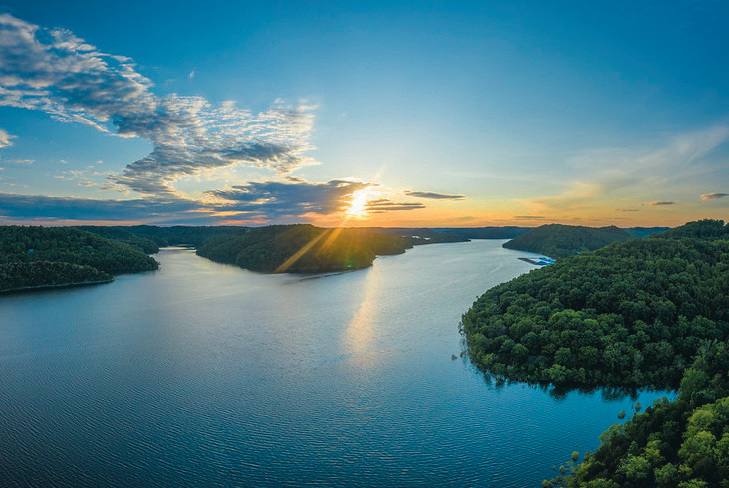 DeKalb County's Center Hill Lake is among that region's top attractions for the getaway-hungry.
Cookeville's history is intertwined with the Tennessee Central Railway. The city's Depot Museum is in the heart of Cookeville's historic westside district and is listed on the National Register of Historic Places. The museum has five pieces of rolling stock on its grounds: a Tennessee Central caboose, an L&N caboose, a 1913 Baldwin steam engine and two small track cars.
National recognition, local beauty
The late 1980s to mid-'90s saw an uptick in recognition of natural resources across the country. In Tennessee, the Oconee Scenic Byway was named by the National Forest Service in 1988, predating the current byways program. By 1991, Congress created the National Scenic Byway and All-American Road initiative administered by the U.S. Department of Transportation's Federal Highway Administration. Part of the purpose was to promote tourism and economic development. It was also created to provide grants and funding for further development in these areas.
In 1996, the first designations under this program were announced. Tennessee's Cherohala Skyway and Natchez Trace Parkway made the list, with Natchez receiving both classifications. In 2009, the second set of byways was named: Tennessee's East Tennessee Crossing and Woodlands Trace.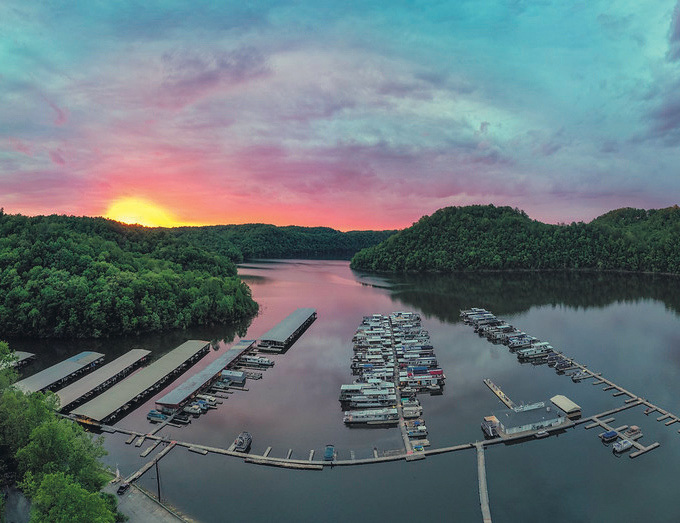 Center Hill Lake's Sligo Marina serves water enthusiasts and landlubbers alike.
"In the Department of Transportation's announcement this past February, Tennessee received the most designations of any state," McClanahan says, noting that the addition of five new routes catapulted Tennessee to rank No. 4 in the nation for number of nationally designated Scenic Byways and All-American Roads.
The newest routes are:
Great River Road in West Tennessee is part of the 10-state Great River Road byway that travels along the Mississippi River from its headwaters in Minnesota to the Gulf of Mexico. The Tennessee section goes from Tiptonville to Memphis. It's also an All-American Road.
Sequatchie Valley National Scenic Byway follows the Sequatchie River and is flanked by the Cumberland Plateau and Walden's Ridge. The area is also known as Tennessee's Great Valley.
Cumberland National Scenic Byway traverses eight counties and showcases the history and significance of the Upper Cumberland. It's bounded by Cumberland Gap and Cumberland River.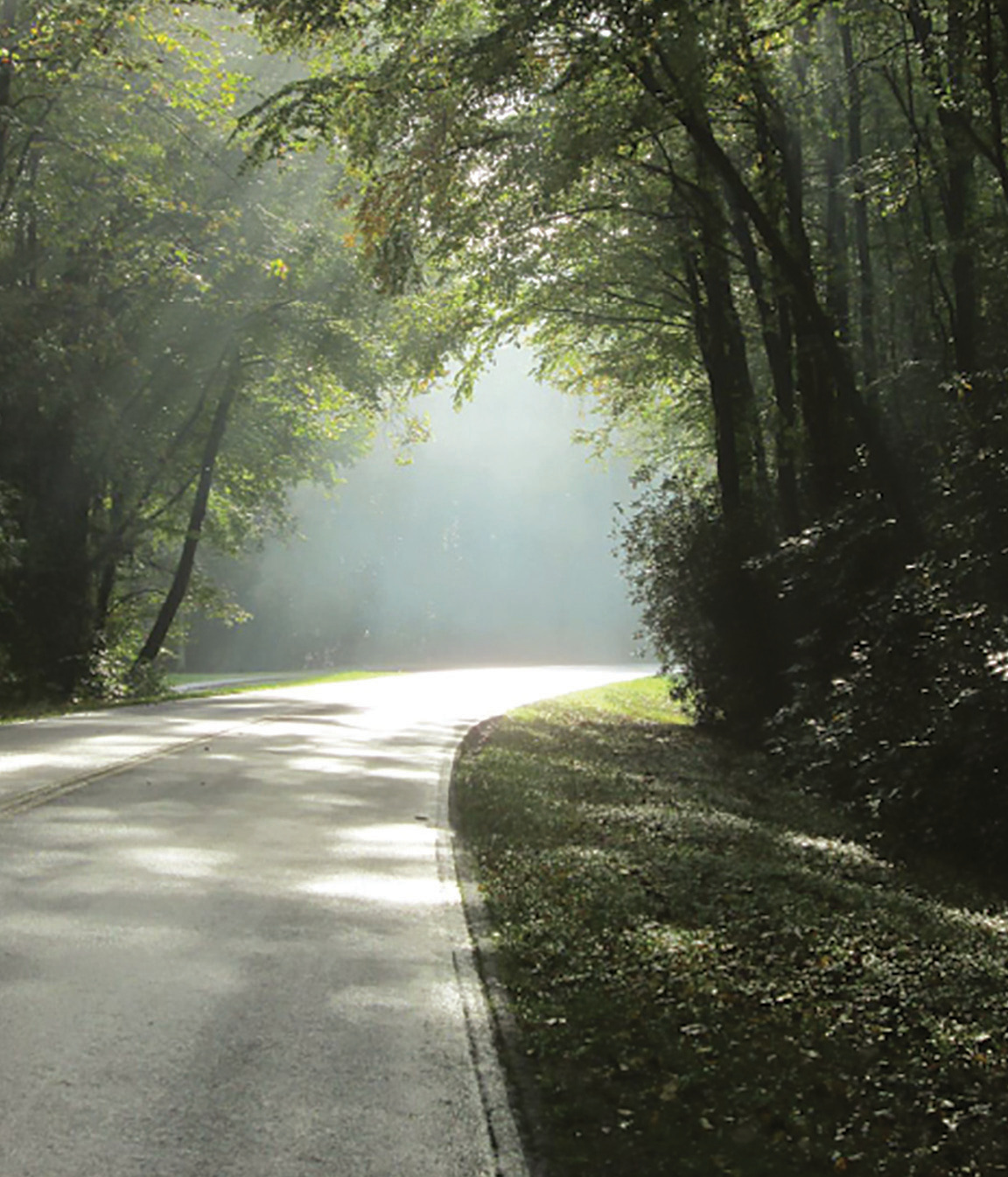 Driving through Newfound Gap will take you along the Appalachian Mountains with scenic beauty in every direction.
Norris Freeway in the Knoxville area features the town of Norris and Norris Dam State Park. It's ideal for hiking, trout fishing, boating and other outdoor pursuits.
Newfound Gap Road — also an All-American Road — in East Tennessee is the state's lowest drivable pass through the Great Smoky Mountains National Park at an altitude of 5,046 feet above sea level. It connects Gatlinburg with Cherokee, North Carolina, and is rich in history and scenic views.
For information about Tennessee's National Scenic Byways and All-American Roads, visit fhwa.dot.gov/byways/.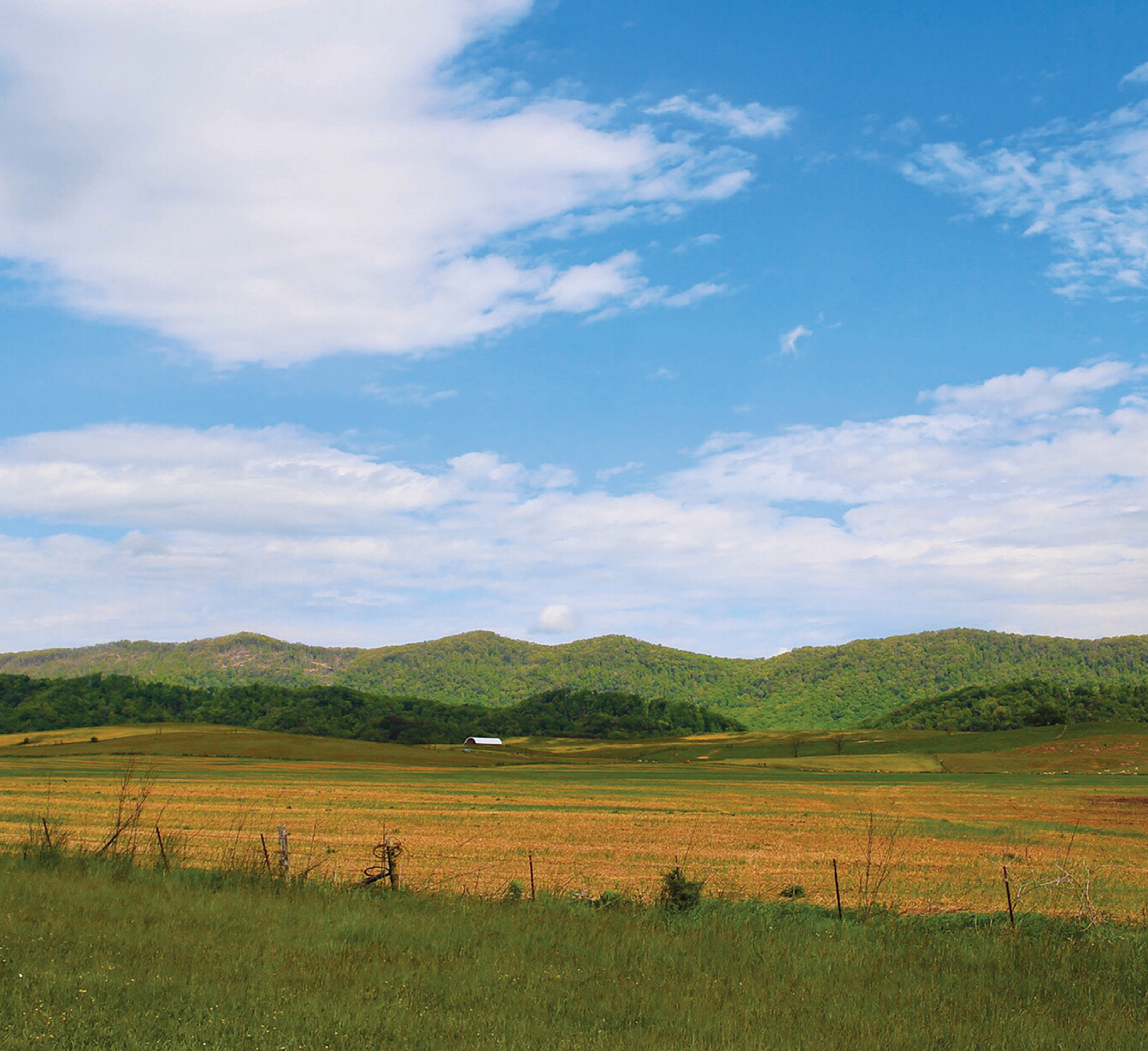 With six different geographical regions to choose from, a drive through Tennessee can be one of the most diverse drives in the Southeastern United States.