Dear Connie Sue,
My 94-year-old-mother clipped your info out of an article and asked me to write. She has an old bottle that she is curious about and would like any info you can provide.
I realize free appraisals and info are no benefit to you but it would make her happy. Thank you for any insight you can give.
— Amy
Dear Amy,
Mother's bitters bottle in the shape of a building was made for Edward Wilders' Wholesale Drug Company in Louisville, Kentucky, around 1895. At auction a year ago, one sold for $120. Another sold in 2007 for $275. I cannot find any evidence of their reproduction — which is comforting.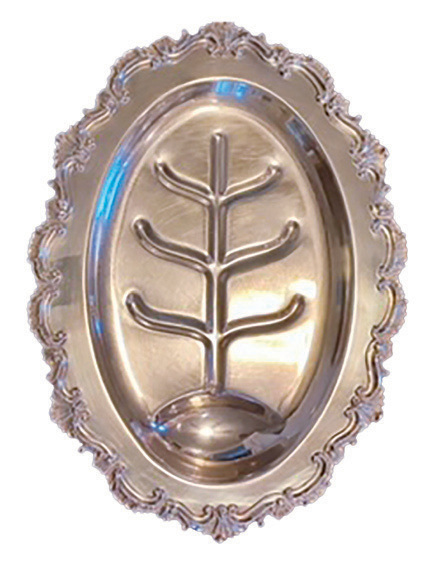 Dear Connie Sue,
You have been very helpful in sharing your knowledge and experience on the value of antiques. I have a meat platter dated 1926, and I would like to know the resale value.
— Celia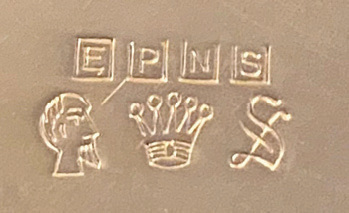 Dear Celia,
The mark, head of a bearded man, crown and letter "S" on the back of your footed au jus meat platter are those of the Sheffield Silver Company of Brooklyn, New York. They indicate that the piece was made between 1908 and 1950. Although the stamped 1926 fits into that timeframe, it is a model number, not a date.
The letters EPNS mean the platter is electroplated on nickel silver. A very thin layer of silver is on top of the white metal. Similar platters sell for $20 to $40.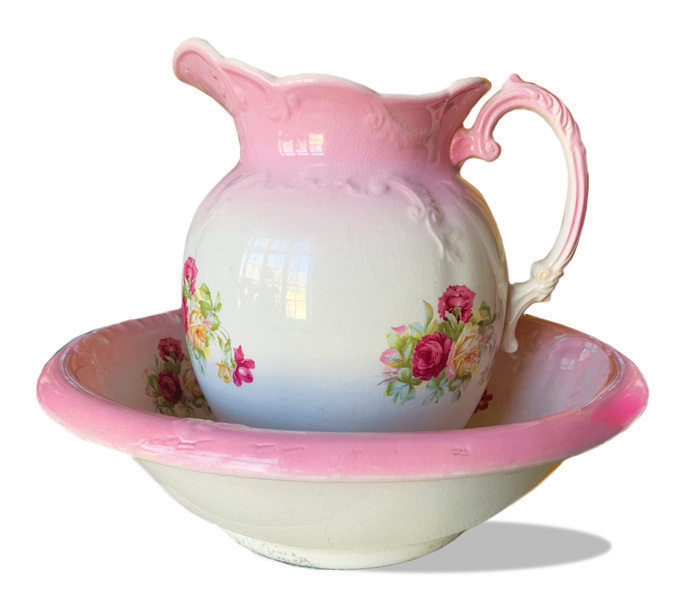 Dear Connie Sue,
This is a four-piece tea set. Stamped in black on the bottom is "Gibsons Made in England" in a circle.
They're in perfect condition and are all over 65 years old.
Any info you could give me would be great. If more info or photos are needed, please let me know.
— Jerry
Dear Jerry,
The round, stamped black "Gibsons Made in England" mark means your copper lusterware tea set was produced after 1914 and most likely nearer 1940. The iridized, copper luster finish is produced by combining metal with salt, ocher and vinegar before a final firing.
Teapots are plentiful and offered for $10 to $30 in a retail store. Full sets, however, are a bit scarce. In a busy tourist shop, the price would be, at the least, $100.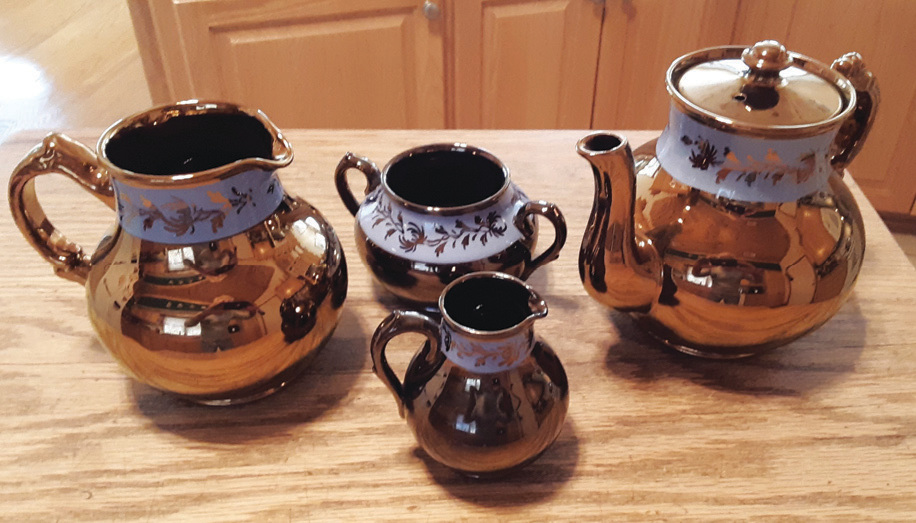 Dear Connie Sue,
The owner of this pitcher (my great-grandmother) was born in 1862 and died in 1944. She got this pitcher from John Chaffin's store (it says this on a note). She got it when she "bought a certain amount" of merchandise.
She lived in Cumberland County when she married and then in Jackson County. My dad is wondering what the appraised value is. Thank you for any information you can give.
— Sherrie
Dear Sherrie,
Your family's pitcher and damaged bowl would sell for less than $30. As you know, it was made in the early 1900s. In the late 1970s, as we celebrated our nation's bicentennial, pitcher-and-bowl sets like this brought $150. But because today's buyers have no memory of grandparents washing up over a pitcher and bowl and because such sets take up so much space, sales are sluggish, and prices are low.
Devoted heirs and crafty sorts are trying to figure out how to reuse the sets in functional and fashionable ways.