Here's a story about some World War II Tennessee heroes you may not have heard:
When Japan invaded the Philippines after bombing Pearl Harbor, there were about 100 American nurses on the island of Luzon. Three were from Tennessee.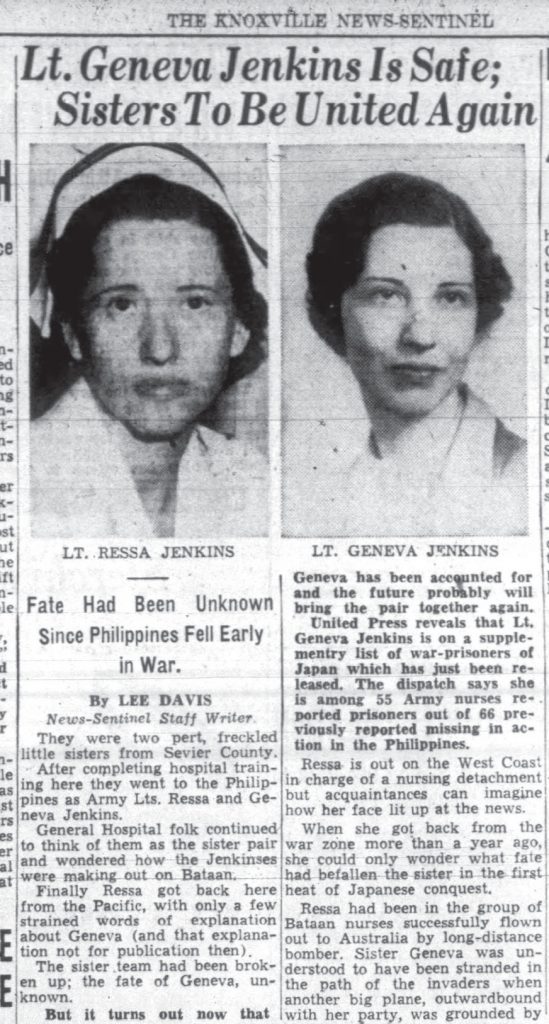 One was Nancy Gillahan, who was from the Humphreys County community of Danville (a place later flooded when the Tennessee Valley Authority created Kentucky Lake). The other two were sisters Geneva and Ressa Jenkins, natives of the Sevier County community of Jones Cove.
In December 1941, all three were second lieutenants in the U.S. Army, stationed in Manila. A day after Pearl Harbor, they awoke to the sound of explosions, and from that moment, they began treating Americans and Filipinos wounded during the Japanese invasion. Like most Americans, the nurses were moved during the weeks after the invasion to the Bataan peninsula. There, two makeshift hospitals were set up, one of which was largely strewn about on the jungle floor.
For about six months, these nurses worked with doctors under extremely difficult conditions. "It was pretty hard for the first month of the war," Gillahan later said. "We worked 14 to 18 hours a day and sometimes got no sleep at all." The nurses slept outside, hid under operating tables during Japanese air raids and ate whatever people could track down in the wild (python meat, for instance). They treated everything from burns and shrapnel wounds to diseases such as dysentery and malaria.
In April 1942, the nurses were moved to the island fortress of Corregidor, where a hospital had been set up in the maze of underground passages known as the Malinta Tunnel. As the Japanese closed in, several attempts were made at the last minute to evacuate them.
Nancy Gillahan was taken out of the Philippines on a submarine, Ressa Jenkins by aircraft. However, the plane meant to evacuate Geneva Jenkins had a mishap as it tried to take off, probably because it had too many passengers on board. Geneva Jenkins thus became one of the 78 American nurses who spent more than three years as a prisoner of war.
Back in the U.S., Ressa Jenkins and Nancy Gillahan made public appearances on behalf of the Red Cross. "I would not take anything in the world for my experience," Gillahan said at the time. "I traveled and saw more in six months at Uncle Sam's expense than I could manage in a lifetime of my own savings."
The experiences of Geneva Jenkins and the other female American POWs — now known as the "Angels of Bataan" — have been well documented. Imprisoned along with about 4,000 American citizens and other foreign nationals who had been living in Manila, those nurses worked shifts around the clock at a hospital where several doctors (who had also been imprisoned) saw patients.
The nurses weren't abused or tortured. However, like the other inmates of the internment camp, they seriously wondered if they would ever see home again.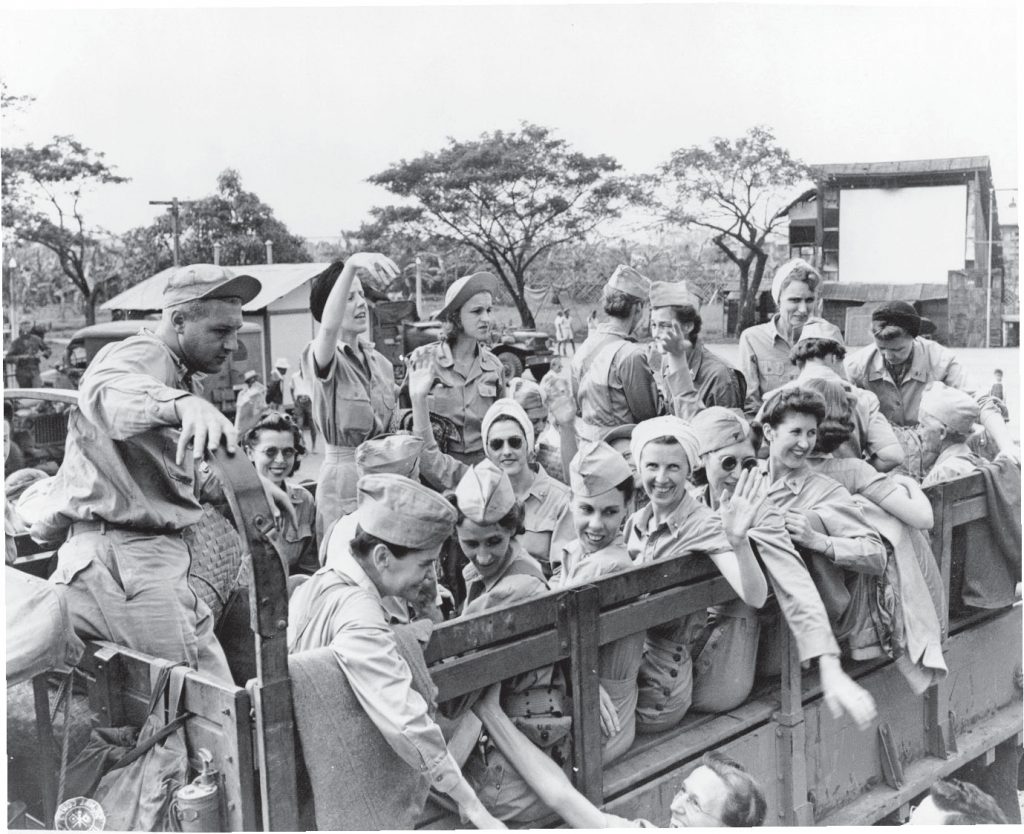 "I didn't see any atrocities, but I heard plenty about them," Geneva Jenkins later said.
In fact, it was some time before her family even knew that Geneva was still alive. "United Press reveals that Lt. Geneva Jenkins is on a supplemental list of war-prisoners of Japan which has just been released," the Knoxville News-Sentinel reported more than a year and a half after her sister was evacuated.
Conditions weren't all that bad in the internment camp through 1942 and 1943, and the prisoners were generally left alone to organize their own community. But after the Japanese army took over the operation of the camp, food rations were reduced to about 700 calories a day. In the winter of 1944-45, some prisoners began to starve. One 50-year-old man died after repeatedly giving his children his daily food ration, for instance.
All the nurses survived, but they lost, on average, about 30 percent of their body weight by the end of the war. "I weighed 88 pounds when we were liberated and about 120 before we were captured," Geneva Jenkins said in an interview many years later.
The Angels of Manila were released in February 1945 when the U.S. Army liberated Manila. Geneva Jenkins was honored during a special ceremony at the Sevier County Courthouse a few weeks later. "Home was never so wonderful before," she said when she got off the plane in Knoxville on March 6, 1945.
All three of these ladies are long gone now. Nancy Gillahan Baker died in 1962, Ressa Jenkins Curry in 1986, Geneva Jenkins in 1988.
To the best of my knowledge, there are no historical markers to honor these women and nothing in Tennessee named for any of them. In fact, a few months ago I spoke to a principal at a public school very close to where one of them grew up. "I have to admit," he told me, "I've never even heard this story."