Skydiving, hang gliding and hot-air ballooning are not just for the daredevils anymore
When you want to change your perspective, try getting your feet off the ground. Across Tennessee, choices include parachuting, hang gliding and hot-air ballooning to experience a bird's-eye view of fall colors and other breathtaking scenes.
"One of our county's most popular adventure sports is parachuting," says Karin Landers, Humphreys County Tourism consultant. "Not only do people come here for tandem jumps and instruction, we often work with the professionals at Music City Skydiving when we do special events in our area. Having a skydiver officially open an event adds plenty of fun and excitement."
Danny Velez has owned Music City Skydiving in Waverly since April 2021. A veteran, he took his first jump while in training at Airborne School at Fort Benning in Columbus, Georgia. These days, he's turned his love of the sport into a chance to introduce people to the sensation of free fall, then gently drifting to earth.
"For some people, parachuting is a bucket-list accomplishment," Velez says. "For others, it's a way to conquer a fear. And others do it just because they can."
Skydiving, hang gliding and hot-air ballooning are not just for daredevils anymore
Velez takes would-be parachuters and their tandem instructors up in a Cessna 206. They will have participated in a modified ground school that covers procedures and safety practices.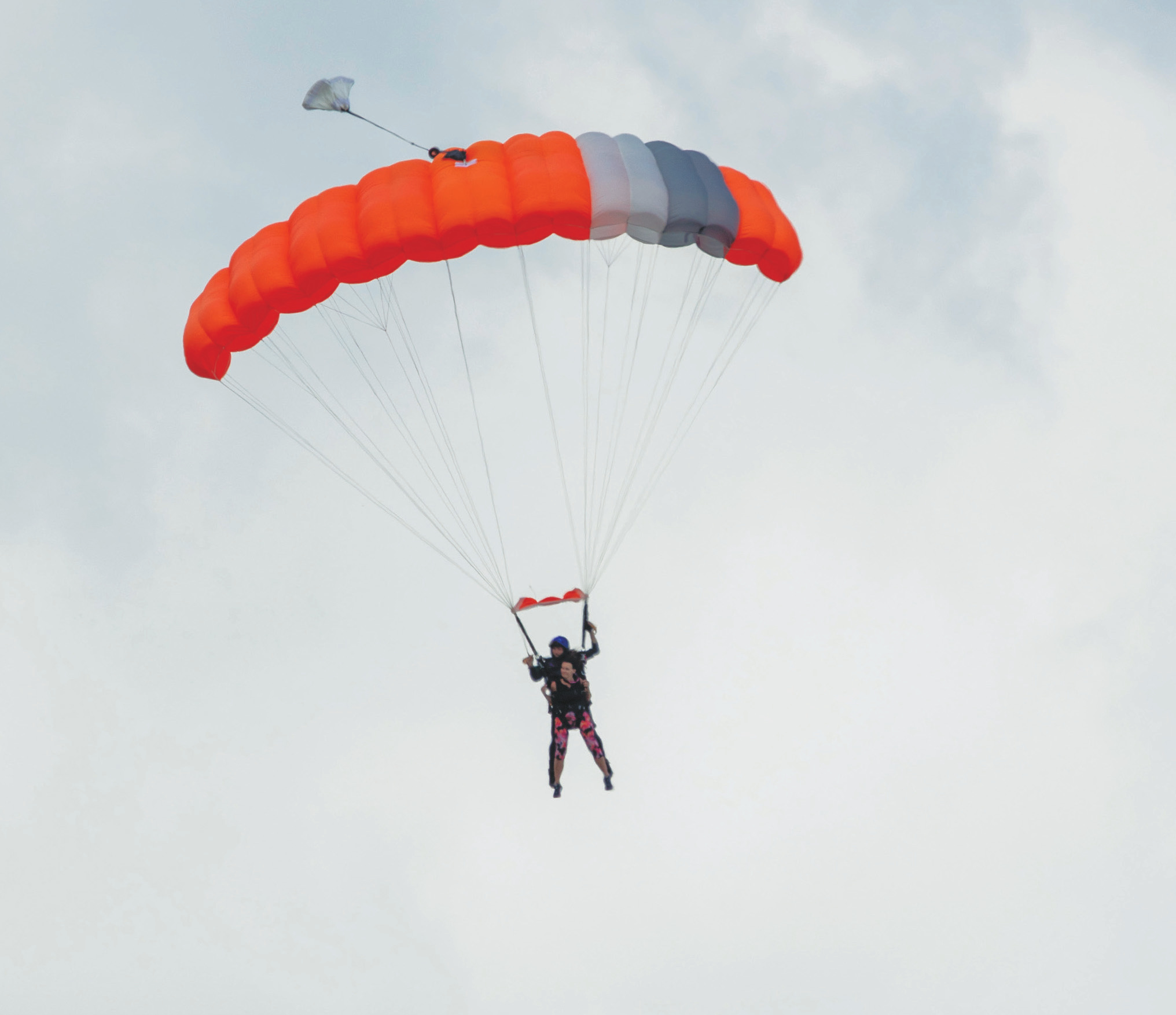 What's his favorite part of introducing people to parachuting?
"I just love to hear and see people's reactions when they land," he says. "They're all smiles, and their body language shows that they're relaxed and exhilarated at the same time. There's just this joy and an adrenaline rush that can't be described."
Things have opened back up after the pandemic, and Velez says he sees an increase in the number of people who want to try skydiving. "Just since April, we've done more than 800 tandem jumps," he says. "And with each of these people who jumps, I get to relive the excitement of my first parachuting experience all over again. You just can't beat that."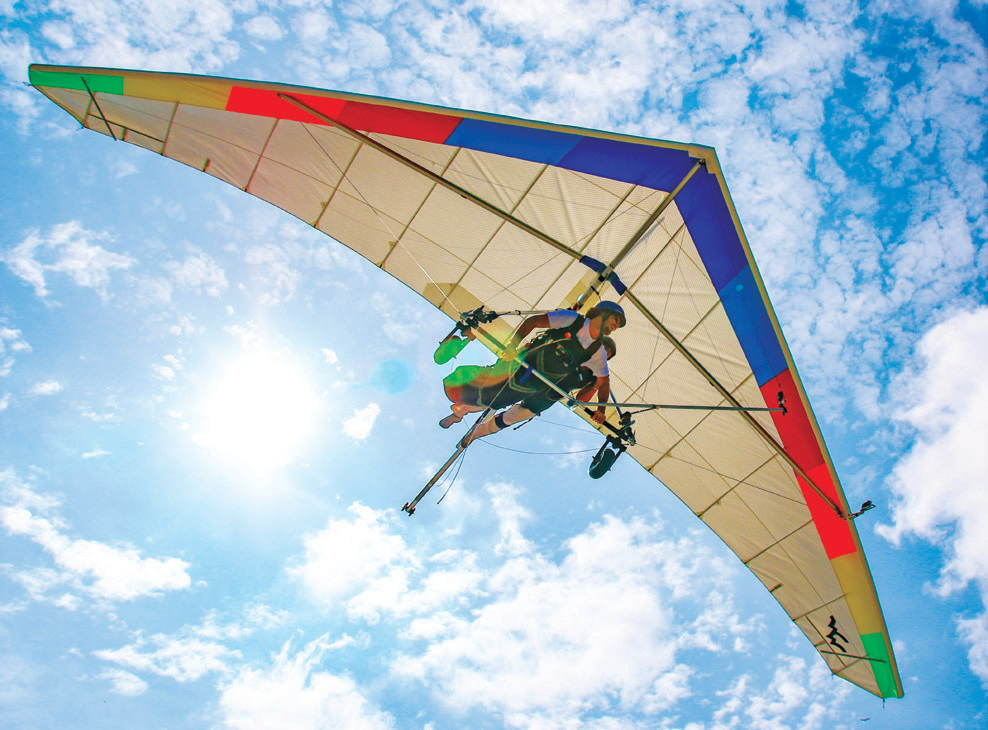 Ready, set, launch
Hang gliding depends on self-propulsion. A rider is harnessed to a kite-shaped metal frame covered with lightweight synthetic fabric. Hanging below the frame, the rider is launched by running along either a ramp or a cliff. The rider, directing the hang glider by shifting his or her bodyweight, can soar between 3,000 and 5,000 feet on a day when the air currents cooperate.
Tennessee offers some of the best hang gliding in the Southeast. Lookout Mountain Flight Park in Rising Fawn, Georgia, just a few miles from Chattanooga, is perhaps the best-known. It attracts hang gliding pilots from around the world and provides hang gliding instruction for tandem experiences.
In Dunlap, the Tennessee Tree Toppers, a free-flight club for hang glider and paraglider pilots, offers the opportunity for its members to launch into the skies above the Sequatchie Valley. Many spectators come to watch the splendor of human flight.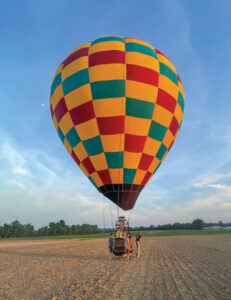 "Pilots join our club to enjoy the sensation of free flight, learn more about the sport and challenge themselves to fly throughout the valley," says Mark Dunn, president of the Tennessee Tree Toppers Club.
Mark explains that the process relies on air currents for lift; the pilot steers by shifting his or her body weight.
"There's a real 'wow' factor in hang gliding because it gives you the ability to explore a medium — air currents — that you can't even see," he says. "Think of yourself as a human who flies, and when you hang glide, the air currents are different every time.
"Hang gliding is about as close to flying like birds as any form of flight," Mark says. "We sail around in the breeze and go as long as the lift carries us. And you're literally getting a bird's-eye view of scenery."
Part of the attraction of The McCloud Mountain Restaurant and Inn is watching the hang gliding in LaFollette that takes advantage of the high bluffs and wind currents of Powell Valley.
"This is the westernmost edge of the Tennessee Valley before the Cumberland Plateau," says Terry Bray, a flyer associated with the 2500 Mt. Cloud Soaring League. "Not only are the wind currents ideal for hang gliding, the views here are spectacular."
In addition to launching from McCloud Mountain, the group maintains a base at Eagle Bluff, just 12 miles away. Both are located in Campbell County.
"Typically, we don't take people up for tandem rides," says Bray, who's been hang gliding for more than 45 years. "We're a group who simply enjoy the thrill of climbing out on a thermal column and watching the earth fall away as you defy gravity and rise up on eagle's wings."
For Terry, the experience is more than a hobby or pastime. "It is a golden thread and a defining element of my life that has significantly shaped the person I have become," he says. "It has provided me with a unique perspective on the world in which I live."
The romance of ballooning
It never fails that when a hot-air balloon drifts across the sky, people stop and gawk. Balloon festivals draw crowds eager to take photos and perhaps enjoy a quick lift by climbing into a basket for a tethered experience.
"It's not that common to see a hot-air balloon aloft, flying free," says Ben Noyce, owner of West Tennessee Flights by Hot Air, based in Bolivar. "For many people, it's something they dream about, but they often don't take the next step to actually take a flight."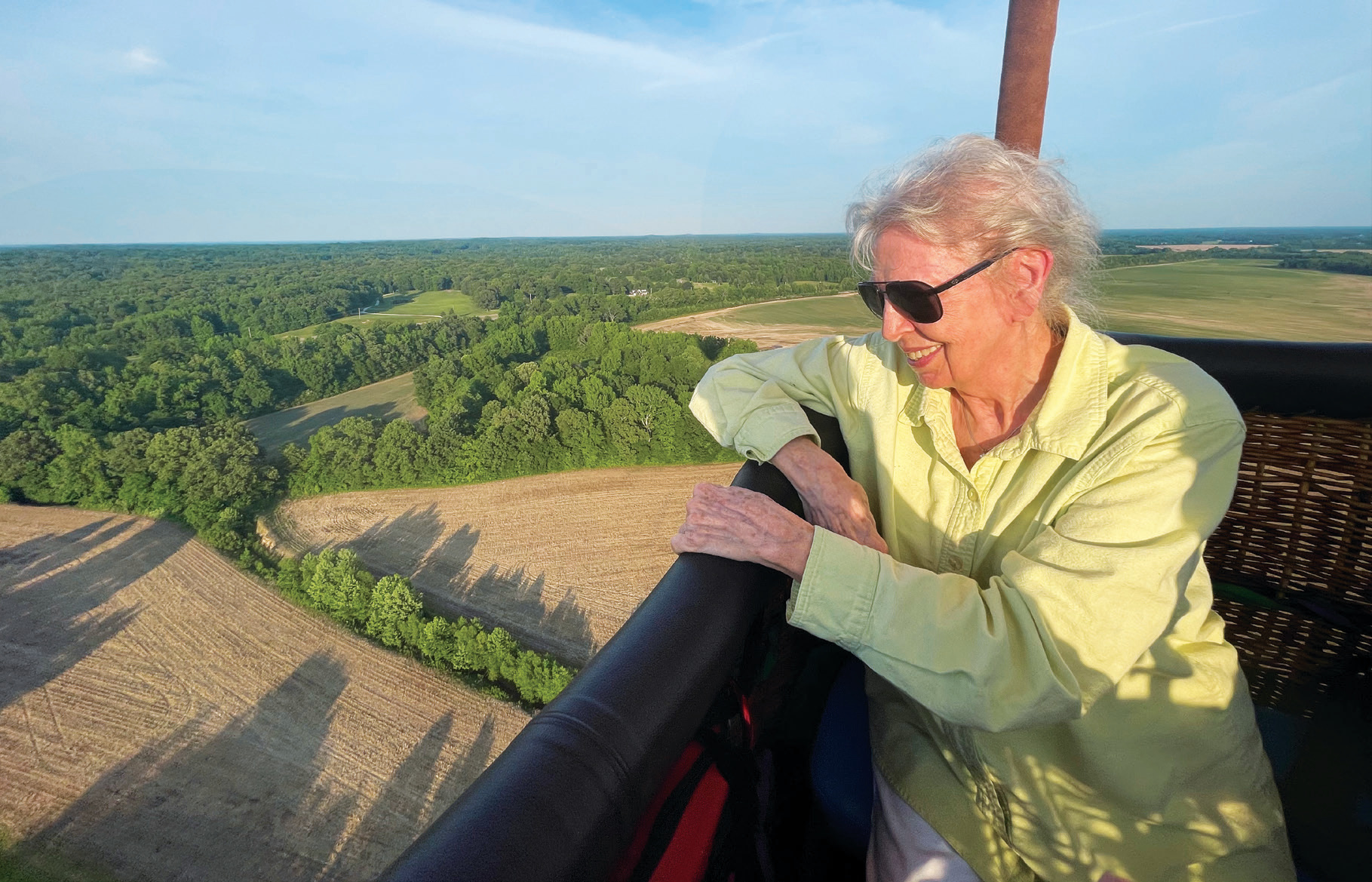 Noyce says folks have varying reasons for not going up. "Some people say they're afraid of heights, but, frankly, I don't like going up on my roof, but riding in a balloon is nothing like that," he says. "For one, once you're aloft, other than seeing an amazing panoramic view, you are very stable. It's quiet, calm and smooth; you're simply floating with the air currents."
Balloon pilots fly in the early mornings and late afternoons when the thermals and wind are more predictable.
"We're also mindful of the temperatures aloft; if it's above 85 degrees, we just don't fly," he says.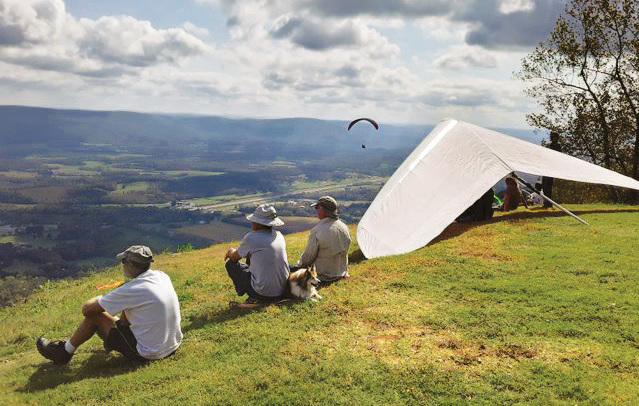 Noyce says he's seen an increase in requests for rides since spring. "People are more interested in doing new things these days," he says. "Hot-air ballooning is one of those things. It gives them a new freedom to soar like a bird."
Noyce's first flight this spring included The Tennessee Magazine Editor Robin Conover. In search of the perfect birthday gift for her mom, hot-air ballooning was at the top of the list. The key was keeping the gift a secret.
"It was a complete surprise," says Toni Conover, who took the ride in May for her 84th birthday. "I kept wondering why my son Bart was trying to block my view and hide a truck that had pulled into our driveway."
For years, Toni had wanted to take a hot-air balloon flight. "I guess I was first intrigued by the movie 'Around the World in 80 Days,' and I had read about how peaceful and quiet it was, but I really didn't imagine I'd ever get to take a ride myself."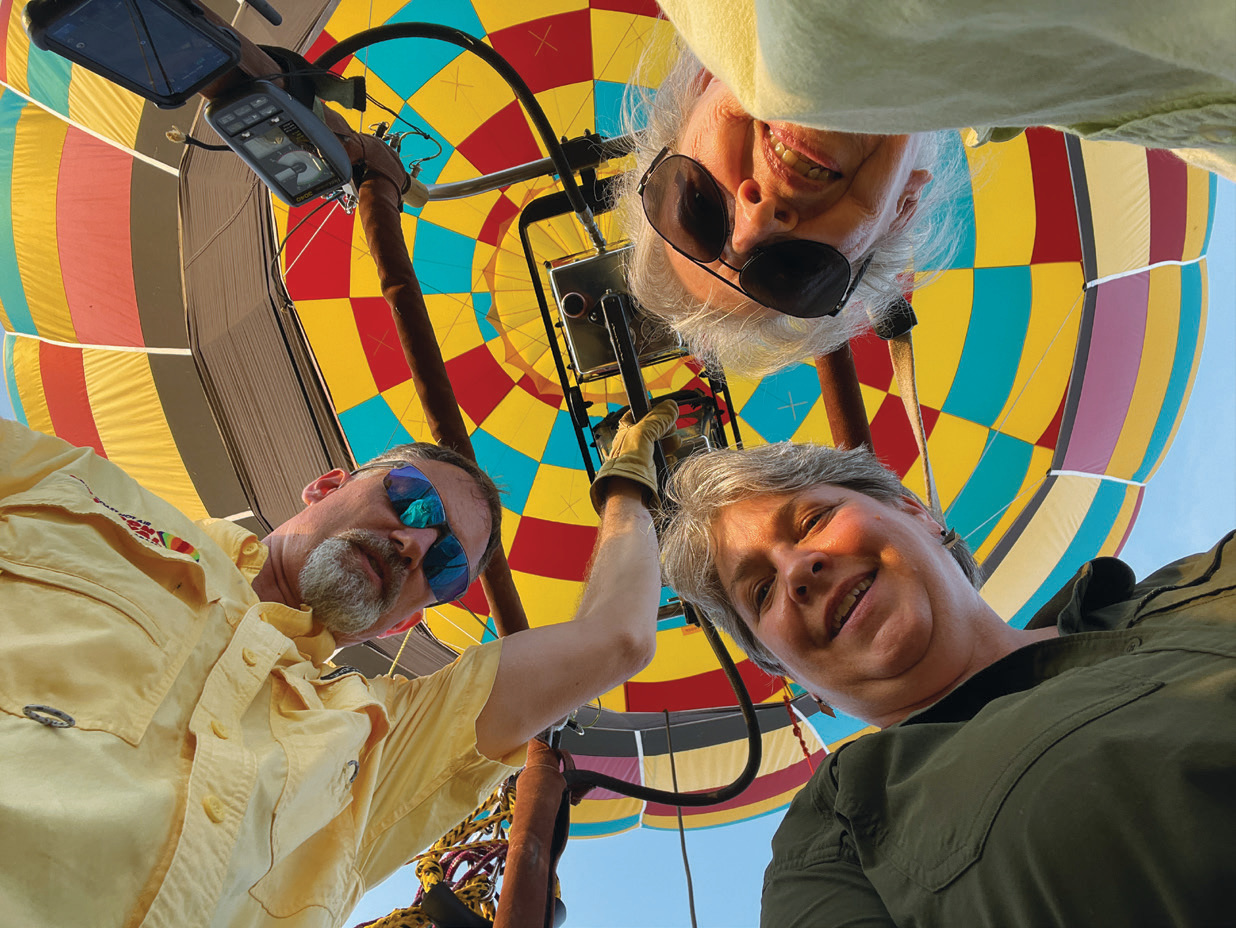 Toni and Robin met Ben Noyce early that morning and assisted with setting up the balloon in the family farm pasture. The balloon was also making its maiden voyage that day. Noyce, owner of West Tennessee Flights by Hot Air, had recently purchased the colorful patchwork of green, gold and red.
The three-person heavy wicker basket was attached once the hot-air envelope was inflated. Ben waited in the basket as Toni and Robin boarded, then gently lifted off the ground as Ben's crew released the lines holding it down.
"I was amazed at how relaxing and peaceful it was and how many people pulled off the road, looked up and waved at us as we drifted by," Toni says. "We could hear dogs barking and people talking down below us. That was something I didn't expect."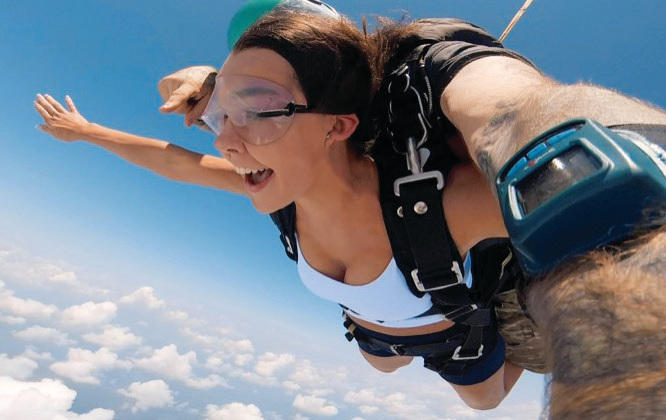 The only noise was the occasional firing of the balloon's burners as pilot Ben adjusted the balloon's height and course. They cruised at around 1,500 to 2,000 feet with views of the rural countryside.
After about a 60-minute ride, Ben set the balloon down in another farmer's field. "A man who had been on a tractor came out to see us," Toni says. After landing, Toni and Robin enjoyed a celebratory toast, compliments of Ben.
Would Toni do it again? "Yes, I certainly would," she says with a big smile. "I just really enjoyed being there and experiencing the view from another angle."
Fall is the perfect time to get off the ground in nonmotorized flight. With the vibrant colors that paint the landscape, the view of the scenery is completely different from a couple of thousand feet above the earth.