Women couldn't vote in America until 1920. These two unlikely partners helped the 19th Amendment along.
In July 1920, Tennessee Gov. Albert Roberts called a special session of the General Assembly to consider the 19th Amendment. This special session is still remembered today — for good reason. When the Tennessee General Assembly passed the suffrage amendment, the Volunteer State became the 36th of 48 states to do so. It meant that, from that point onward, all women over the age of 21 could legally vote in every U.S. state.
As we near the 100th anniversary of this event, I thought I would look more closely at two women whose names appear in many books about the suffrage movement in Tennessee. Other than the fact that their statues now stand side by side in Nashville, these two women have very little in common.
Anne Dallas Dudley was from a prominent family (the city of Dallas, Texas, is named for one of her descendants). In 1911, she co-founded a suffrage organization in Nashville that was associated with the nation's largest voting rights organization — Carrie Catt's National American Woman Suffrage Association (NAWSA). In May 1914, after Dudley led the first suffrage parade in the South, she spoke at Centennial Park in Nashville, becoming the first woman in Tennessee to make an open-air speech.
Dudley's actions shocked many people in Nashville in part because she was affluent and wealthy. During her lifetime, she was more commonly referred to in print as Mrs. Guilford Dudley — wife of one of the founders of the Life & Casualty Insurance Company. At a time when many people of both sexes criticized suffragists for being "antifeminine," Dudley proved that one could be a genteel lady, a mother and an activist. In comparison, Sue Shelton White, born in the West Tennessee community of Henderson, was orphaned by the time she was 14. White chose career over marriage. She went to West Tennessee Business College, became Tennessee's first female court reporter and eventually moved to Washington, D.C.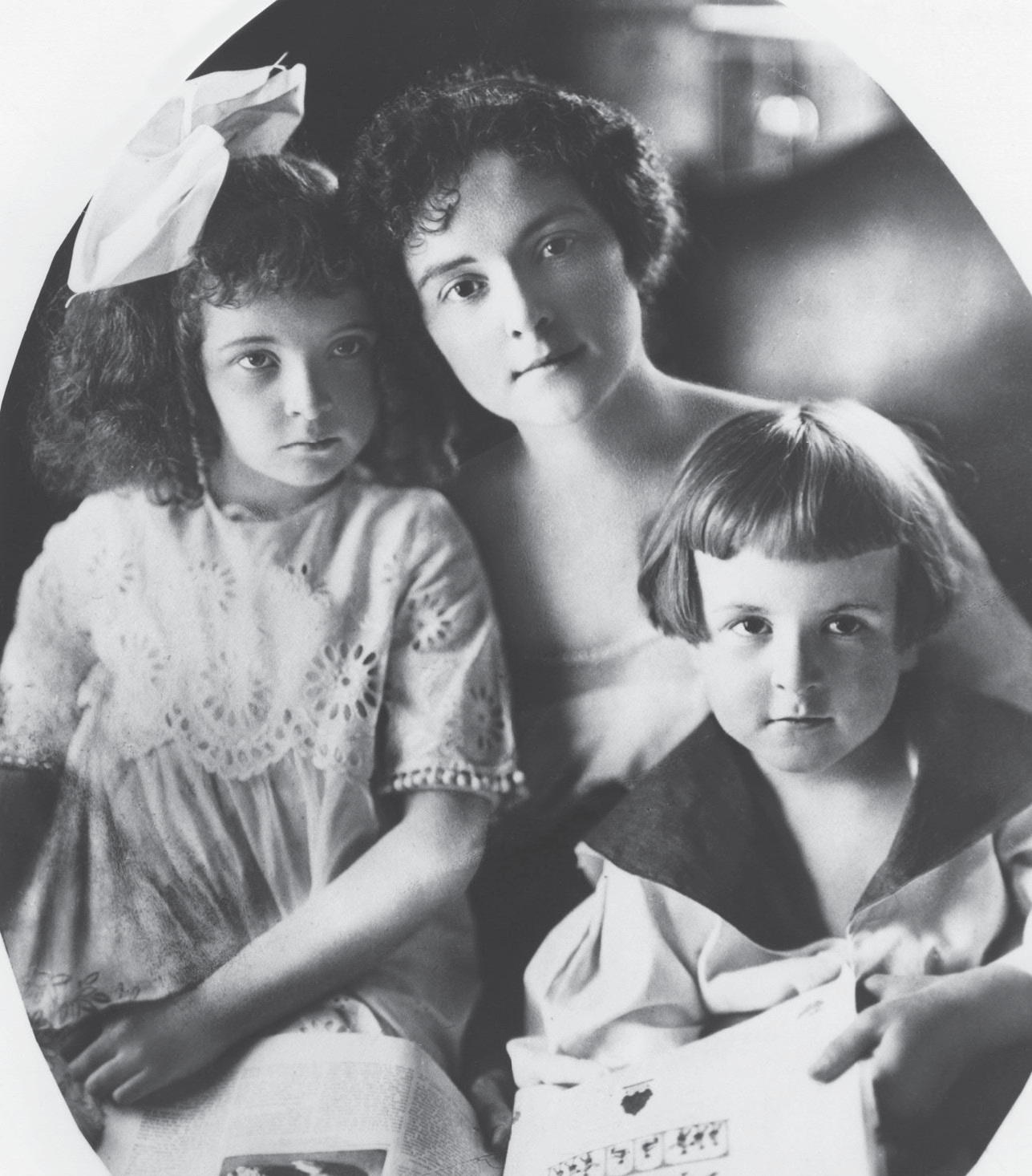 White was, at first, active in the NAWSA. However, in 1918, she joined Alice Paul's more radical National Woman's Party and became the editor of the party's newspaper, The Suffragist. In spite of her petite size, "Miss Sue," as she was known, became one of the most famous militants in the cause for suffrage. "An Amazon she is not," the Chattanooga News reported in 1920. "Her fragile strength is evident. Her frail fingers will never lift anything heavier than a ballot to obtain her rights."
In February 1919, Miss Sue lifted a 3-foot paper effigy of President Woodrow Wilson over a bonfire that she and other members of the National Woman's Party had lit in front of the White House. White was arrested, dragged across an icy sidewalk and thrown in jail for five days where she and her colleagues went on a hunger strike. After they were released, they donned prison garb and chartered a railroad car called the "Prison Special." It toured the U.S., embarrassing Wilson and generating publicity for the women's suffrage cause.
The actions and words of National Woman's Party leaders such as Alice Paul and Sue White raised pressure on Congress to pass the 19th Amendment. However, when White and her fellow National Woman's Party colleagues were arrested, suffrage activists associated with Carrie Catt's NAWSA were horrified. "Their banners should be called 'banners of shame,'" Anne Dudley wrote, calling them "half-crazed fanatics."
After Congress passed the 19th Amendment in June 1919 and sent it to the states for ratification, Carrie Catt's NAWSA and Alice Paul's National Woman's Party worked separately for the cause. As one state legislature after another considered the amendment, Catt and Paul sent different people to each state to lobby for women's suffrage. As states approved the amendment, each organization claimed credit.
Before Gov. Roberts even called a special session, Paul sent Sue White to Nashville to coordinate lobbying efforts in Tennessee for the National Woman's Party, opening an office at a storefront on Sixth Avenue. In anticipation of the special session, she picked other National Woman's Party members and sent them across the state to speak to Tennessee legislators. After the special session was called, she saw to it that legislators were greeted at the train station when they arrived in Nashville, spoke to many of them herself and addressed many of the arguments that were being put forward against the suffrage amendment. White also kept a running tally of votes for and against the amendment, which was updated as members of the General Assembly changed their minds about how they were going to vote.
While straightening his tie, Dudley told McFarland that if he really wanted to honor the wishes of Tennessee women, he would vote in favor of the amendment. Rather than answer her, McFarland pulled out a pocket knife, cut his tie just below the knot and left Dudley holding the rest of it. "Just keep it," he said, walking away.
Anne Dudley did much of the same thing for the National American Woman Suffrage Association. She helped coordinate the efforts of NAWSA women who greeted lawmakers at the train station and talked to them in the hall of the state Capitol. She, too, tried to counteract the arguments against the suffrage amendment put forward by the liquor industry and the railroads. She also kept running tabs on how each of them intended to vote.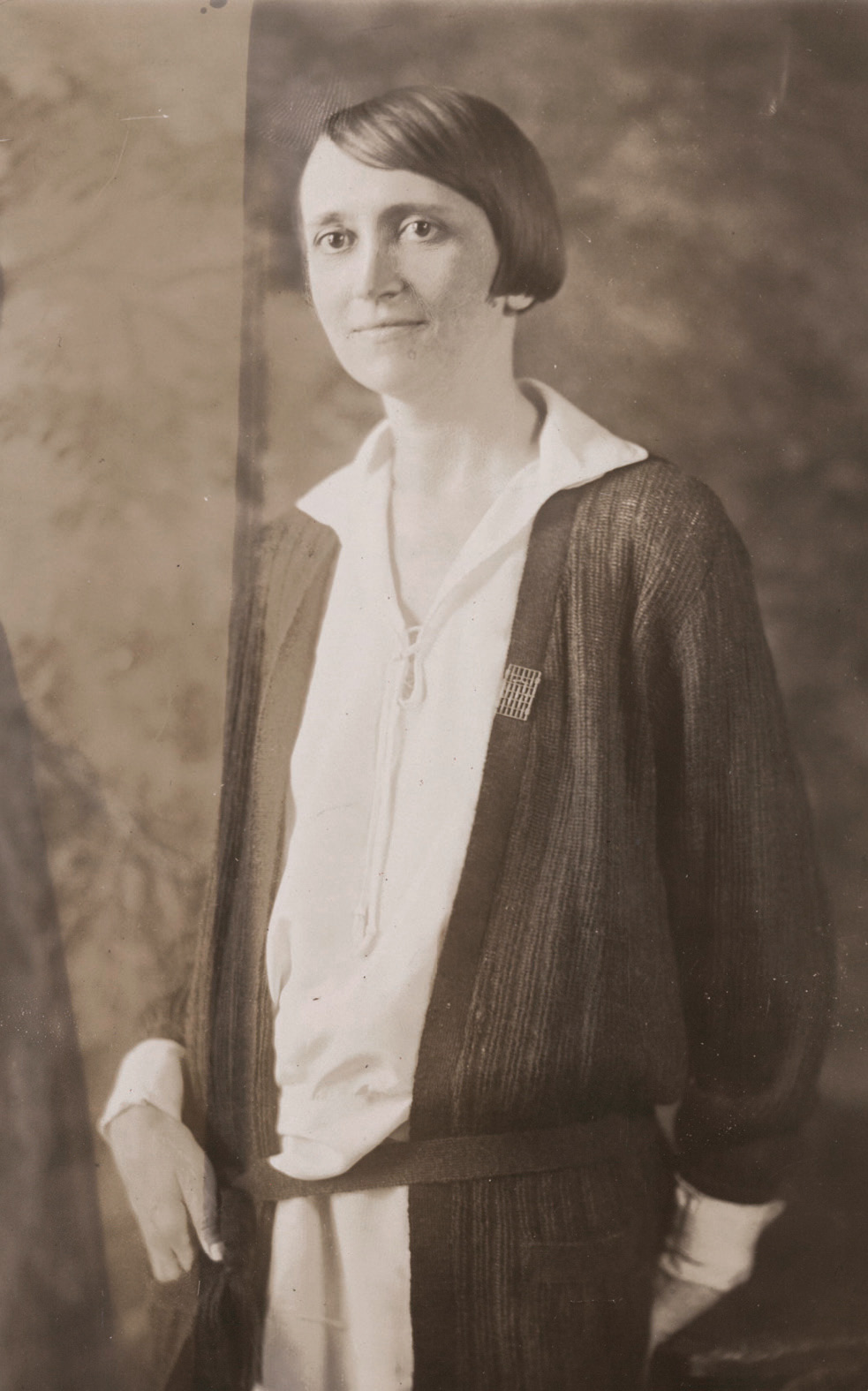 Although it may be logical to assume that the affluent Dudley was less persistent than the radical Sue White, at least one anecdote suggests otherwise. One day, when legislators were exhausted from the bickering and long meetings, Dudley approached Wilson County's Lon McFarland, an opponent of the amendment. McFarland had frequently made the argument that most Tennessee women were opposed to the 19th Amendment and that most of the women lobbying the legislature were "outsiders." While straightening his tie, Dudley told McFarland that if he really wanted to honor the wishes of Tennessee women, he would vote in favor of the amendment. Rather than answer her, McFarland pulled out a pocket knife, cut his tie just below the knot, and left Dudley holding the rest of it. "Just keep it," he said, walking away.
During the special session, Dudley and White talked to hundreds of state legislators at the state Capitol and the Hermitage Hotel (where most state legislators stayed and where the NAWSA had its Tennessee headquarters). However, a recent book about the passage of the suffrage movement in Tennessee maintains that Dudley and White don't appear to have spoken to each other — at all — during the critical 10-day session.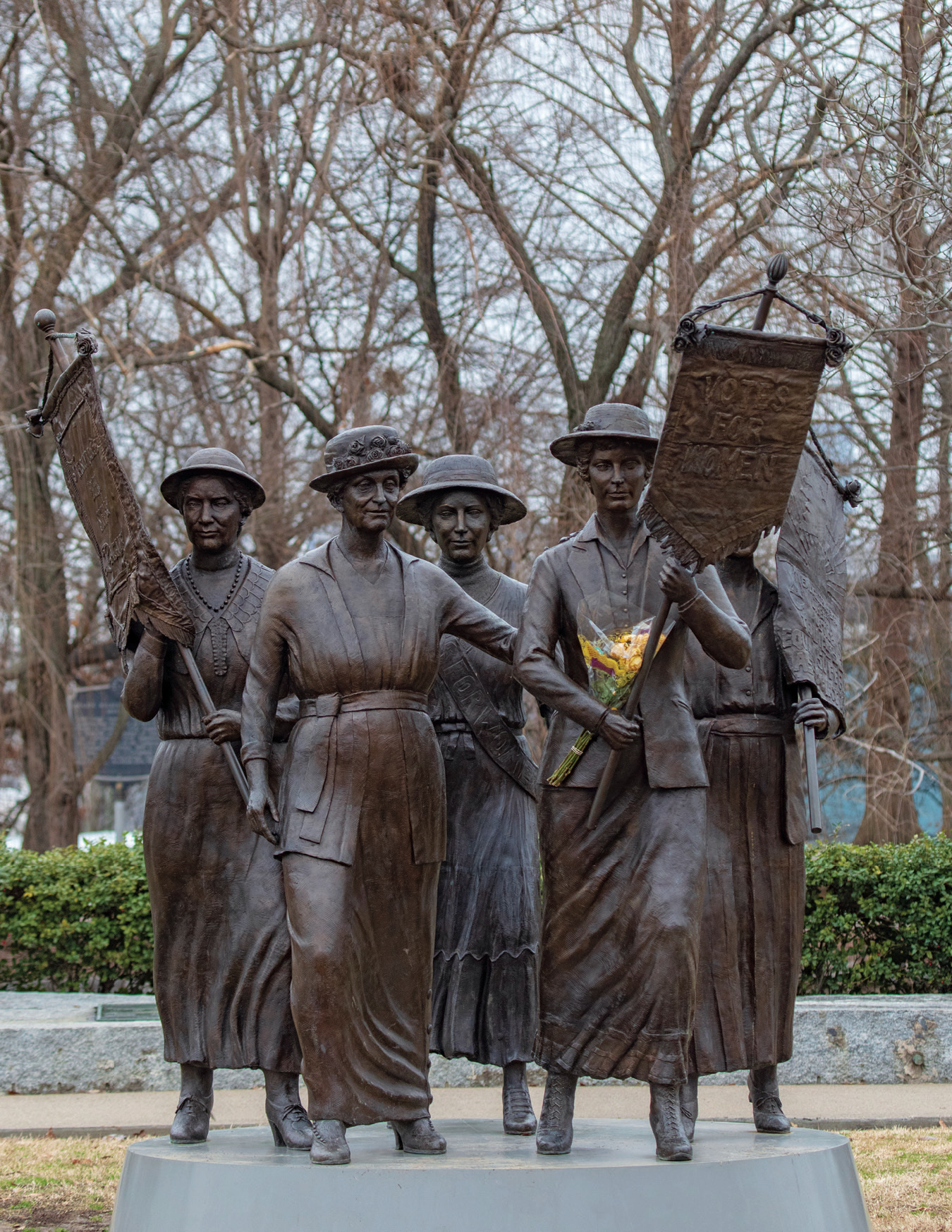 One thing we know for certain: Both Dudley and White knew that things didn't look good on the morning of Aug. 18, 1920. By that time, the Senate had approved the amendment, but the measure appeared to be two or three votes short of the 50 needed to pass the House. The most difficult pill for suffragists to swallow was the Davidson County delegation. Out of six House members from Nashville, five were against the amendment. House Speaker Seth Walker (an opponent of the amendment) was so certain that it didn't have the votes for passage that he called for a final vote, confident that it was about to fail.
It was then, during the long roll-call vote, that two House members who were expected to vote no voted yes. One was Banks Turner of Gibson County, who had apparently been talked into voting yes by Gov. Roberts. The other was Harry Burn of McMinn County, who later said that his mother, Phoebe, had persuaded him to do so in a letter he had received that day. "Hurrah, and vote for suffrage and don't keep them in doubt," Phoebe Burn wrote.
These two votes made the difference as the measure passed by a vote of 50-47. A few weeks later, the 19th Amendment was officially added to the U.S. Constitution.
Many women deserve credit for getting the Tennessee General Assembly to vote yes on the suffrage amendment in August 1920. Some of them, like Anne Dudley, Sue White, Lizzie Crozier French and J. Frankie Pierce, have been immortalized in statues. Most of them have not. But let's remember that these remarkable ladies didn't always see eye to eye on everything.
Thanks to David Ewing for his assistance in this column and also to Elaine Weiss' "The Woman's Hour," the new book about the passage of the suffrage amendment in Tennessee.