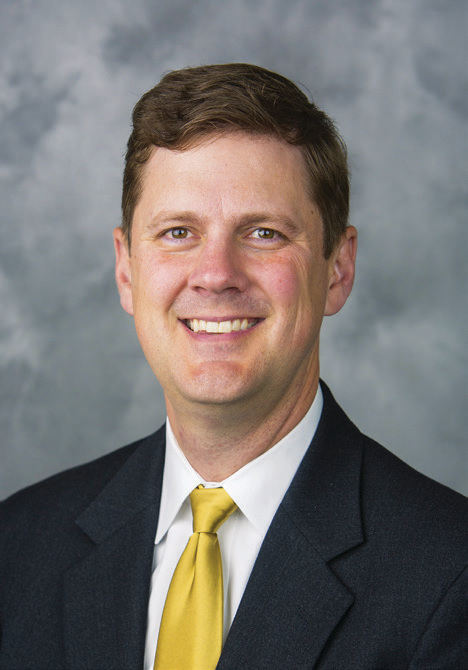 Is Tennessee the most beautiful state? For a native like me, the answer is easy. Yes it is! But to our new neighbors and friends, there are many, many interesting places to see here in your new home. The shifts and changes from one end of the state to the other can sometimes feel like a change in continents — not just a change in counties. We have so much natural beauty to behold here, and the variety of God's creation is unlike anywhere else.
Did you know that the most-visited National Park is the Great Smoky Mountains in East Tennessee? Millions have come to witness the breathtaking color of fall's changing foliage. Arrive for the peak of orange and red colors across the mountaintops, and new friends from around the world are sure to await you during a fall weekend in Gatlinburg.
Or perhaps a ride or a drive down the Tail of the Dragon is your preferred way to experience the beauty of the Smokies. Billed as the best motorcycle and sports car road in America because of 318 curves over its 11 miles, the drive follows a dizzying array of rising, falling and curving topography. Eyes on the road, please.
While no extra motivation is necessary to attract tourists to Nashville these days, I believe the splendor of Middle Tennessee goes unnoticed by too many of them. Trading the 24-hour party of Broadway for the calm and serene views along the shores of Tims Ford Lake near Lynchburg would certainly be my preference.
Natural waterfalls scattered across the Cumberland Plateau certainly calm my soul better than the best Nashville ballad. But if live music just has to be on your agenda, "the greatest show under earth" at the Caverns in Grundy County followed by scenic views on Monteagle Mountain just might be an ideal way to enjoy a weekend.
Even a lazy afternoon on the couch can provide a glimpse of this beauty. I recently noticed a familiar landscape while watching a Titans game. The stately Natchez Trace Bridge and the green rolling hills of Williamson County served as the backdrop of a nationwide car commercial. I assume fans watching the opposing team back in Wisconsin enjoyed that little glimpse of Tennessee more than the final score.
And as the land flattens and reaches west, one of the more interesting places in America sits at the northwest corner of our state. This most unusual impoundment exists because a series of earthquakes in 1811-12 actually caused the Mississippi River to flow backward for a short time, forming Reelfoot Lake. Today, majestic cypress trees above and below the shallow water are home to golden and bald eagles, herons and many other wading birds that are prized for their photogenic qualities.
These are just a few examples. One of our great joys in producing The Tennessee Magazine each month is the opportunity to share some of these wonderful places with you in hopes you will explore and find some of your own. We love this state and are proud to call it home.
We hope you are inspired by the world-class photography in these pages and enjoy reading stories about the people, places and things that make us unique. We take pride in continuing the heritage and traditions of the Volunteer State through culinary features and history columns. We strive to provide opportunities for you to connect with your passions by listing events taking place "from Memphis to Mountain City." And there might even be a hidden flag for you to find each month.