A peek in most attics will reveal the tried-and-true materials commonly used to insulate homes: fiberglass, cellulose, mineral wool or spray-foam insulation. Regardless of type, the keys to effective insulation are the same: getting the right R-value for your home's insulation, proper installation and air sealing.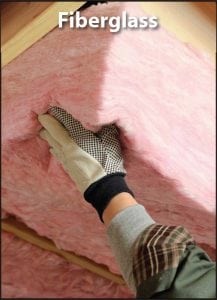 Fiberglass: This insulation that looks like cotton candy is commonly seen in long strips — called batts or rolls — between wall studs and ceiling joists. It might be pink, white or yellow, and it also comes in a loose-fill form, often blown into attic spaces. Made of tiny glass fibers, it can be uncomfortable to touch; wear gloves and a mask while handling it.
Cellulose: Grayish in color, cellulose is a loose-fill insulation that can be blown in between attic joists. It chemically is treated to be resistant to moisture, fire, insects and nesting rodents. Over time, it can settle, reducing its insulation value and requiring an additional layer to bring it back to the recommended R-value for your home.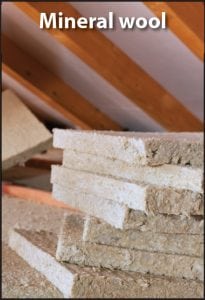 Mineral wool: Like fiberglass, this comes in batts, rolls or loose-fill forms. It's made from natural and recycled materials and often appears greenish-brown in color.
Spray-in foam: More expensive than other types of insulation, spray-in foam is becoming a more common choice because it provides more insulation and better air-sealing, Touchstone Energy's Alan Shedd says. Sprayed on the interior of your roof, it wraps the attic into your home's envelope; if your HVAC unit is in the attic, it's going to operate more efficiently in that more temperate environment.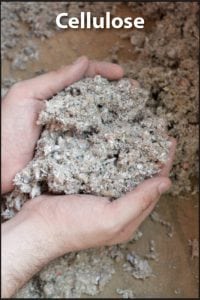 "It's more expensive than blowing in another 6 inches of fiberglass or cellulose, but it's certainly worth getting prices," Shedd says. "For new construction, it's a no-brainer."
If you're climbing up to look at what you've got, be sure to protect yourself. Bring a flashlight so you can check your insulation in every nook and cranny and also see where you are stepping. Only walk where you are sure of secure footing, so you don't drop through the ceiling below. Wear gloves, eye protection and a dust mask if you'll be handling any insulation. Limit your time up there if temperatures are very hot or cold.