Birdwatching has become a favorite pastime for people across Tennessee and around the world
Looking for your travel to take flight this year? Become a birder and enjoy all kinds of new places to visit while adding bird species to your list and enjoying time spent wherever this activity takes you.
Birdwatching is rising in popularity in the United States and throughout the world. Anyone can do it, whether you live in the city, the suburbs or the country. You can set up your own feeders in your own backyard and keep a list of the species that visit you. Or, if you love to travel and enjoy birdwatching, you can visit wilderness refuges, travel to bird festivals and take guided tours of bird habitats anywhere in the world.
"In one survey I read, birding is the No. 1 outdoor activity," says Randy Hedgepath, statewide naturalist with Tennessee State Parks. "It's one of the largest economic benefits of outdoor recreation, drawing lots of people and creating economic stimulus for the area communities."
Cindy Routledge of Clarksville, president of the Nashville chapter of the Tennessee Ornithological Society, says the ease of getting into birdwatching is part of what makes it so popular.
"I think so many people love birding because you can do it just about anywhere — from your own backyard to some exotic land and everywhere in between," she says. "Plus birds are just incredible creatures. Some have amazing migration stories; others face incredible odds and thrive. And with more than 10,000 species worldwide, you'll never run out of birds to see and learn about."
Backyard birdwatching
It's great to start birdwatching by simply looking out your window and seeing the birds that congregate in your yard or on your patio. Is that a bluebird? What type — eastern, western or mountain bluebird? You can go old school by checking a field guide like Peterson's or Sibley's, or you can look up bluebirds on the Cornell Lab of Ornithology's website, allaboutbirds.org. Check the range map and see which is common in your region. Look at the markings and distinctive features. Many birds show enough variation to make an ID easier. Another helpful source is the All About Birds website, which contains recordings of each bird's song.
Going high-tech with your identification tools can make it easier to take them along when you travel. Download to your cell phone the "Merlin Bird ID" app from the Cornell Lab of Ornithology. The app asks five questions to help identify a bird. It then pulls up photos matching the description of birds that have been seen in your region. Or take a photo of the bird, upload it to Merlin, and the app will identify the bird for you.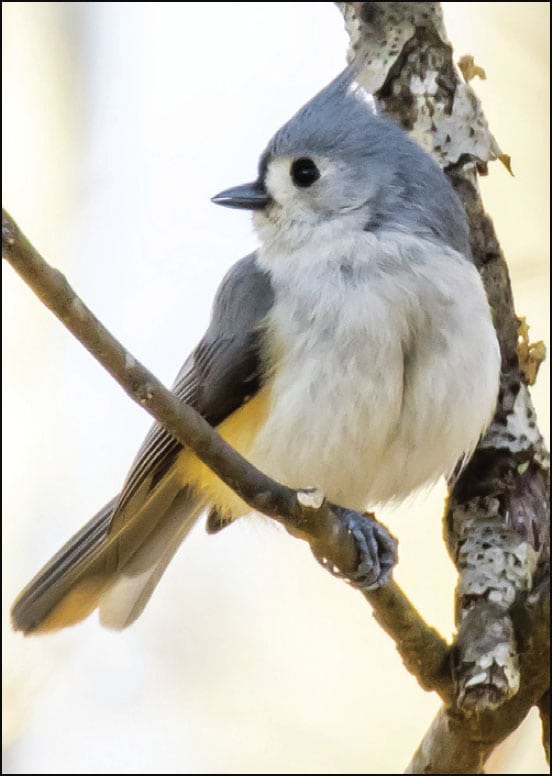 Those who catch birdwatching fever often keep a list of the birds they have seen or heard. A life list consists of all of the bird species seen in your lifetime while a yearly list tics off every bird species seen in a year. A list can be kept in a simple notebook or a special birding notebook, or it can be a simple notation of date and place beside the picture in a guide book. Computer list options include "Birder's Diary" software, which also allows photos, or use the "eBird" mobile app for cell phones, which utilizes GPS coordinates for bird species sightings.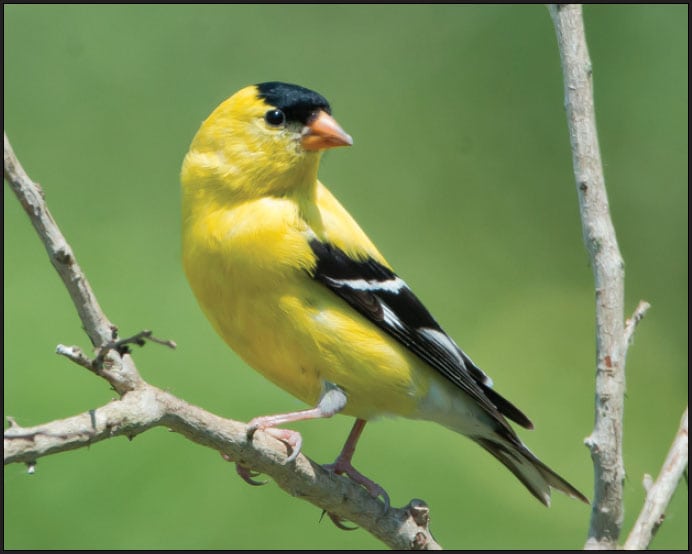 As you become familiar with the birds in your backyard, you will be able to recognize when a bird uncommon to your area appears. When you see a rare bird, you can report it through "eBird" or the American Birding Society so other birders can visit your backyard and add it to their lists.
The sighting of an extremely rare yellow cardinal in Alabama made national headlines in February because the genetic mutation that causes the different coloration gives birders about a one-in-a-million chance of seeing one.
Hedgepath says that birders get "very excited" when birds that aren't supposed to be in Tennessee show up in the state. Migrating birds can be blown off course by storms, and a few years ago, a snowy owl from up North showed up near Spring Hill, stirring keen interest among birders.
Local birding
If birdwatching has captured your attention and your curiosity has grown beyond the birds showing up in your backyard, it's time for some birding excursions.
First, call someone you know who is a birdwatcher. Don't know anyone? Start asking around. You might be surprised at which of your friends are birders. Ask at your library about birdwatching clubs, or search the internet for local and state birding clubs and chapters of the Audubon Society for programs, events and field trips. Tennesseans can get useful information from the Tennessee Ornithological Society, Tennessee State Parks, National Wildlife Refuges, National Park Service and Tennessee Birding Trails.
You can go out on your own, but it's helpful to have someone teach you how to locate and identify the birds. Grab your binoculars, camera and cell phone, and head to the wilderness or city park. Routledge credits her husband, Dr. Steve Routledge, for getting her into birding.
"It all began in the mid '90s when I began accompanying Steve when he went birding in order to take photographs of the birds he encountered," she says. "And here I am, 20-plus years later, fully emerged in not only the sport but also doing active research and working on the conservation of birds."
One way to learn from an experienced watcher is to join the Audubon Society's annual Christmas Bird Count, which allows beginner birders to take part. Participants count every bird seen or heard in a designated 15-mile-diameter circle over a 24-hour period of time between Dec. 14 and Jan. 5. The count acts as an annual census of birds around the world. There's also the Great Backyard Bird Count, a four-day annual bird event in February that draws more than 160,000 people of all ages and backgrounds. Find out more at gbbc.birdcount.org.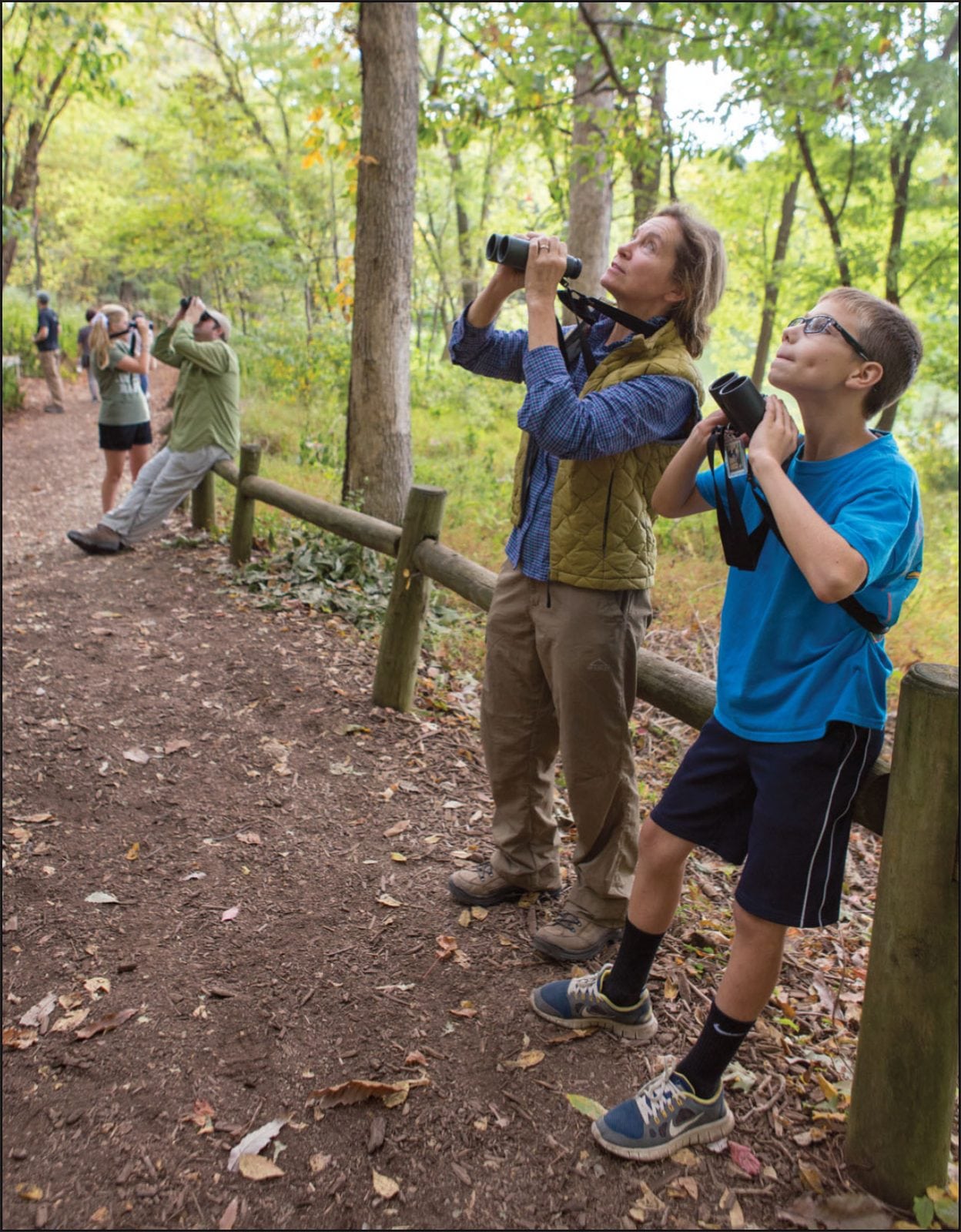 Travel birding
Your interest in birds has been piqued, and now you'd like to see species of birds that are not local to your area. It's time to travel! You can either travel to see birds in a certain locale or go on vacation and see what interesting birds are in your planned location. Hedgepath says that the most popular times for birding in Tennessee are during the spring migration from mid-March to mid-May and the fall migration from late September to early November.
Once again, the internet can help you identify places to see birds. There are more than 562 National Wildlife Refuges and 38 wetland management districts in the United States. Seven of these National Wildlife Refuges are in Tennessee, all in the western half of the state, stretching from Cross Creeks near Dover to Lower Hatchie in Henning. Visit the www.fws.gov/refuges website for locations and information. Across the U.S., there are also 10,234 state parks and 58 national parks, giving you plenty of opportunities to travel and find birds. Tennessee offers some amazing birding opportunities since it is home to 15 units of the National Park Service, including the incredibly bird-rich Great Smoky Mountains National Park. Visit www.nps.gov/state/tn/index.htm for information about not only the Smokies but also 36 Tennessee state parks that feature birding. Tennessee State Parks has a specific page on its site dedicated to birding, including a field checklist of Tennessee birds. You can find that information at tnstateparks.com/activities/birding.
At least 38 states have American Birding Association (ABA) Birding Trails. A designated Birding Trail system links wildlife refuges, state parks and national parks in a state, along with noted habitats found along the route. The trails may be trails to hike or highways to drive. Information on state birding trails can be found on the internet. The ABA also hosts a podcast at blog.aba.org/aba-podcast.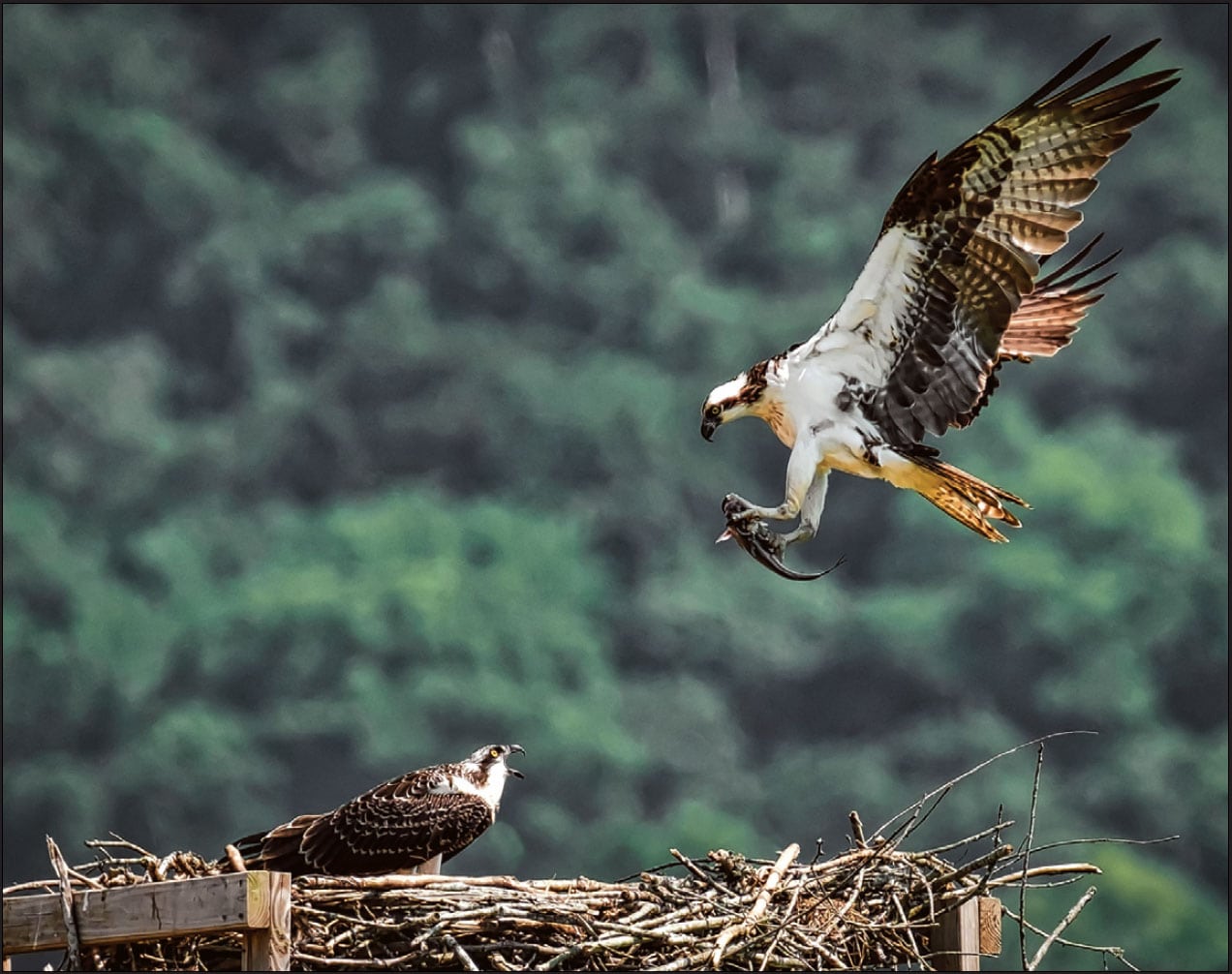 On the Tennessee Birding Trails site, you can look up information based on regions of the state, seasons, species or groups such as waterfowl, raptors or woodland birds. You can also see photos of the wide variety of birds that can be seen in Tennessee. Visit tnbirdingtrail.org to find the trail nearest you.
The Audubon Society has a Tennessee-specific page on its site that details some of the state's birding hotspots. You'll see expected locations such as the Smokies and Reelfoot Lake, but you'll also learn more about less widely known locations such as Brainerd Levee in Chattanooga and Seven Islands State Birding Park along the French Broad River in Knox County. Plan a birding excursion by visiting www.audubon.org/news/birding-tennessee. Seven Islands is now a part of the Tennessee State Parks system, so you can find out more at www.tnstateparks.com/parks/about/seven-islands.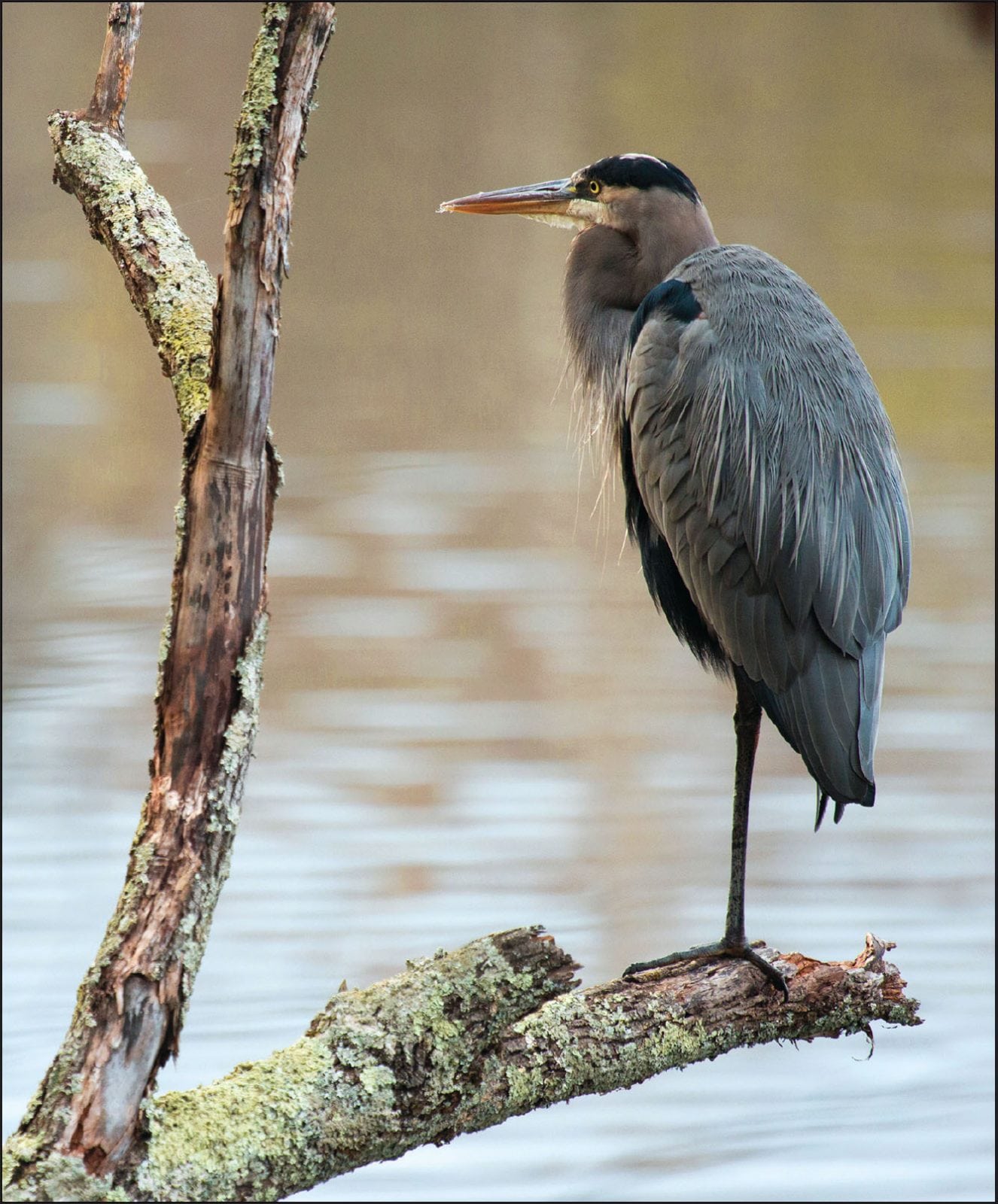 Hedgepath says Seven Islands is one of the best places to go birding in East Tennessee. It has a variety of habitats, and more than 190 species of birds have been spotted there. Hedgepath's picks for the other two divisions of the state are Reelfoot Lake in West Tennessee — "by far the best birding" — and Radnor Lake State Natural Area in Middle Tennessee — "the most popular among Nashville-area birders."
Routledge's favorite Tennessee birding spots are the mountains of East Tennessee and the Kentucky Lake and Duck River Unit of the Tennessee National Wildlife Refuge in New Johnsonville.
Farther from home, the World Birding Center in the Lower Rio Grande Valley in Texas features nine locations with more than 500 species of birds at the convergence of two major migration fly ways. Bird festivals are another great way to see specific birds and take part in workshops and tours. Many festivals coincide with migration to see the greatest number of species in a set place. A great place to find these festivals is, again, the All About Birds website operated by the Cornell Lab of Ornithology at allaboutbirds.org/birding-festivals. Tennessee birders will want to mark their calendars for the Hatchie Birdfest at the Hatchie National Wildlife Refuge near Brownsville June 1-3.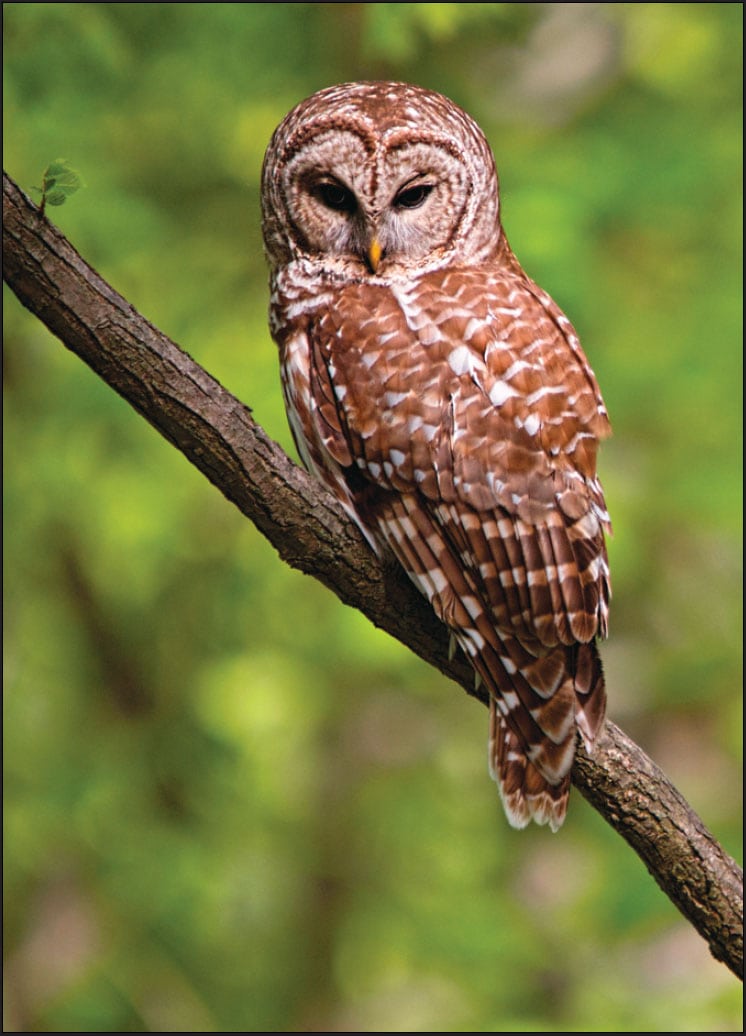 Routledge and her husband have traveled extensively to enjoy their bird-watching passion.
"We have been to 30 of the 50 U.S. states, to Panama twice, to Honduras, Holland and Belgium, all to bird," she says. "The most exciting experience I've had was my first trip to the tropics in 2012, specifically Panama. Everything was so new and so different. Our two weeks there were magical, so much so that we returned recently. I also spotted the rarest bird I've seen yet in the Darien region of Panama when we saw a harpy eagle, which happens to be the national bird of Panama. It's considered to be one of the largest and most powerful eagles in the world, yet it's secretive and rarely seen. We were very lucky to not only see it but also get photographs of the bird."
Competitive birding
Having learned to identify birds and enjoy the challenge, you're ready to dive further into birding, perhaps on a competitive level. There are various events for all ages sponsored by bird organizations. Join The Big Sit! hosted by Bird Watcher's Digest — 24 hours of sitting in a 17-foot-diameter circle with a team counting every bird species seen.
"Big Day" events or birdathons are sponsored by bird associations and often raise pledges for their societies and conservation by counting how many species of birds can be seen in 24 hours. They can be done individually or in teams. The Global Big Day is sponsored by eBird, and on May 13, 2017, nearly 20,000 birders from 150 countries turned in 50,000 checklists with 6,564 species of birds spotted in one day. That is more than 60 percent of all of the species of birds in the world.
Stretching that day to a year, The Big Year is the ultimate challenge in birding. It is a competition to see who can see the most birds in one year (beginning Jan. 1) in a specific geographical area.
The best-known Big Year is 1998 when three birders — Al Levantin, Greg Miller and Sandy Komito (who held the standing record from 1987) — set out to break Komito's standing record of 722 species. Miller was the first to attempt a Big Year while holding down a full-time job. While Levantin and Miller gave a good chase, Komito prevailed and held the new record of 748 species. Journalist Mark Obmascik wrote about the three men and their 1998 adventures in the book "The Big Year," which was released as a movie in 2011 featuring Owen Wilson, Steve Martin and Jack Black.
Komito's 1998 record stood until 2013 when Neil Hayward passed it with a count of 749. In 2016, four birders incredibly passed Neil Hayward's record — John Weigel at 783, Olaf Danielson at 778, Laura Keen at 762 and Christian Hagenlocher at 752.
Three birders competed in 2017, the first year Hawaii was added to the ABA list. Two lists now make up the Big Year — one with Hawaii and one without to compare with the old records. Brothers Ruben and Victor Stoll of Lobelville in Perry County were two of those three top birders, identifying 760 plus three provisional species, placing them in the top seven all-time Big Year standings. Provisional species are birds that are new to the ABA area and are verified by state records committees and the ABA Checklist Committee. The final bird of the year, a rare loggerhead kingbird, on day 364 was seen by Yve Morrell and the Stoll brothers. The Stoll brothers have been birders all their lives, being introduced to the sport by their father and older brothers.
"Doing a Big Year is every birder's dream," says Victor Stoll, "but we knew we could never afford it, so we decided to try to get 700 species while working half of 2017! People insisted on calling it a Big Year because of our high total, but true Big Years are 365 days of intense chasing."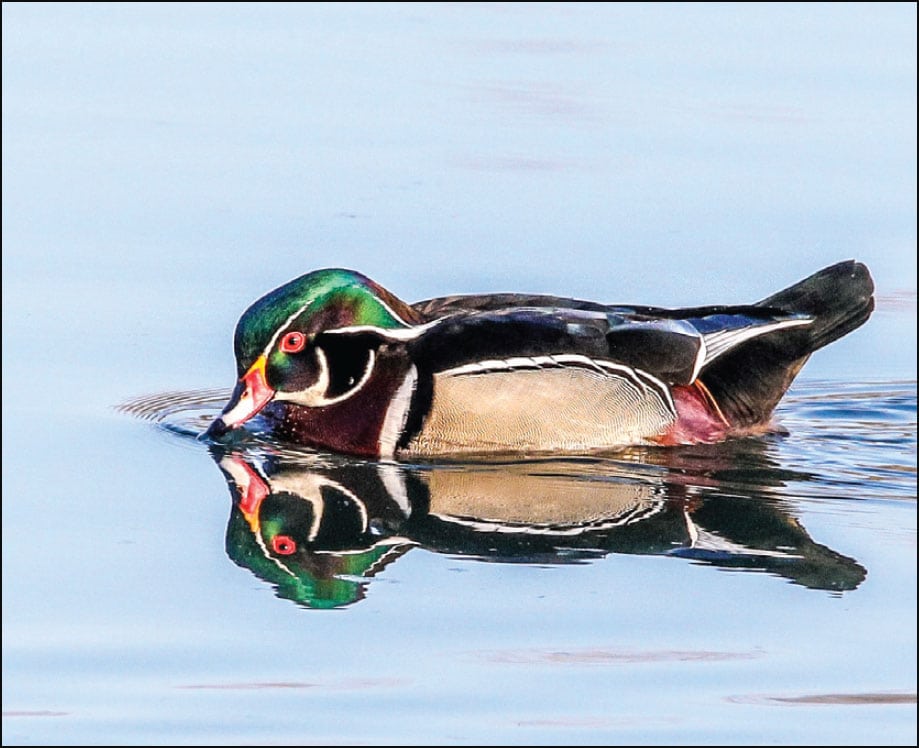 Considering that they couldn't devote the entire year to their efforts makes their final tally even more impressive. And they were able to also claim the first sighting of the thick-billed warbler on this continent, spotted by the brothers in Gambell, Alaska.
Victor also holds the Tennessee Big Year record, thanks to spotting 309 species in 2016. Ruben sits in third place for the state at 299. Between them is the previous record holder, Jeff Wilson of Bartlett, who passed away in 2013.
A Big Year may seem extreme, but even more so are the few people who decide to do a World Big Year. The first global Big Year was made by James Clements in 1989. He identified 3,662 species. The next attempt was made in 2008 by Alan Davis and Ruth Miller, who found 4,341 species.
In 2015, Noah Strycker, the associate editor of Birding magazine, set out to see half of the world's 10,400 species of birds. Starting in Antarctica, he traveled every few days to another location. He realized the other world birders before him had returned home between each trip and chose instead to travel from one place to another with only one stop at his home in Oregon the entire year. Strycker used his local birder contacts across the world and also used a website called "Birding Pal" (www.bird-ingpal.org) where travelers can contact local birders who will take visitors to birding sites. He traveled to 41 countries on all seven continents, counting 6,042 birds and exceeding his goal of half the bird species by more than 800 birds.
Strycker's record didn't hold for long. Holland's Arjan Dwarhuis closely followed progress in 2015 and began his global Big Year Jan. 1, 2016. He surpassed Strycker's record in November, ending with an amazing count of 6,852 bird species. Big Year birding most often takes place in the forests, swamps, waterways, plains and deserts of America, but you may be surprised to learn that birders also visit backyard bird feeders when a rare bird shows up and an alert goes out.
A little curiosity and a greater awareness of birds can take you in many directions. Travel, see the country, see the world, see the birds as you go! Maybe a Big Year is in your future.