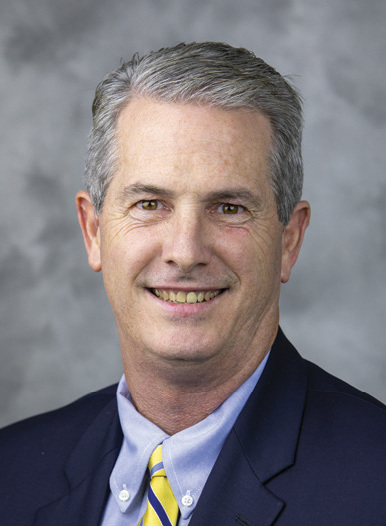 There are a lot of things in life that we take for granted: that the sun will always rise in the east, that the warmth of spring will follow the cold of winter and that the lights will come on when we flip the switch. Electricity is such an integral part of our modern lives that we don't realize how much we depend on it until it's not available.
Tennessee's electric cooperatives work hard every day to make sure that inconvenient or dangerous power outages are kept to a minimum. In fact, we kept the lights more than 99 percent of the time last year. That type of reliability doesn't happen by accident. We invest in new equipment, training for employees and maintenance for the entire electric system. A big part of those maintenance efforts is actually preventive measures — keeping the rights-of-way clear of trees and other vegetation that can lead to power outages.
Right-of-way maintenance is one of the biggest expenditures for your electric cooperative. Trimming several feet on each side of the power lines, the co-op clears hazards such as limbs that could touch the lines during windy conditions, dead limbs or trees that could fall on the lines, or other vegetation that may make it difficult for crews to make repairs.
A clear right-of-way is important not only to keep the lights on but also for safety reasons. Water is a conductor of electricity, and trees and other vegetation contain lots of water. If they come in contact with a power line, it creates a significant safety hazard to people and pets. The safety of our consumer-members and employees is our No. 1 priority.
A big part of maintenance efforts are actually preventive measures — keeping the rights-of-way clear of trees and other vegetation that can lead to power outages.
Maintaining a clear right-of-way also helps us keep your electric rates low. Trees are frequently the cause of power outages, and that means broken poles and wires that must be replaced. This not only delays the return of electricity to your home or business, but it also adds up to a lot of overtime hours and replaced equipment. These expenses add up, and they can have an impact on your electric bill.
We will do everything possible to guarantee the safe and reliable flow of power to our consumer-members, but there are a few things you can do to help. Allow our crews access to your property to complete necessary right-of-way maintenance, and be aware of where you plant new trees and other landscaping.
By working together, we can keep our community safe, the lights on and our costs low.