Students' electric co-op gives them 'The Power to Be' more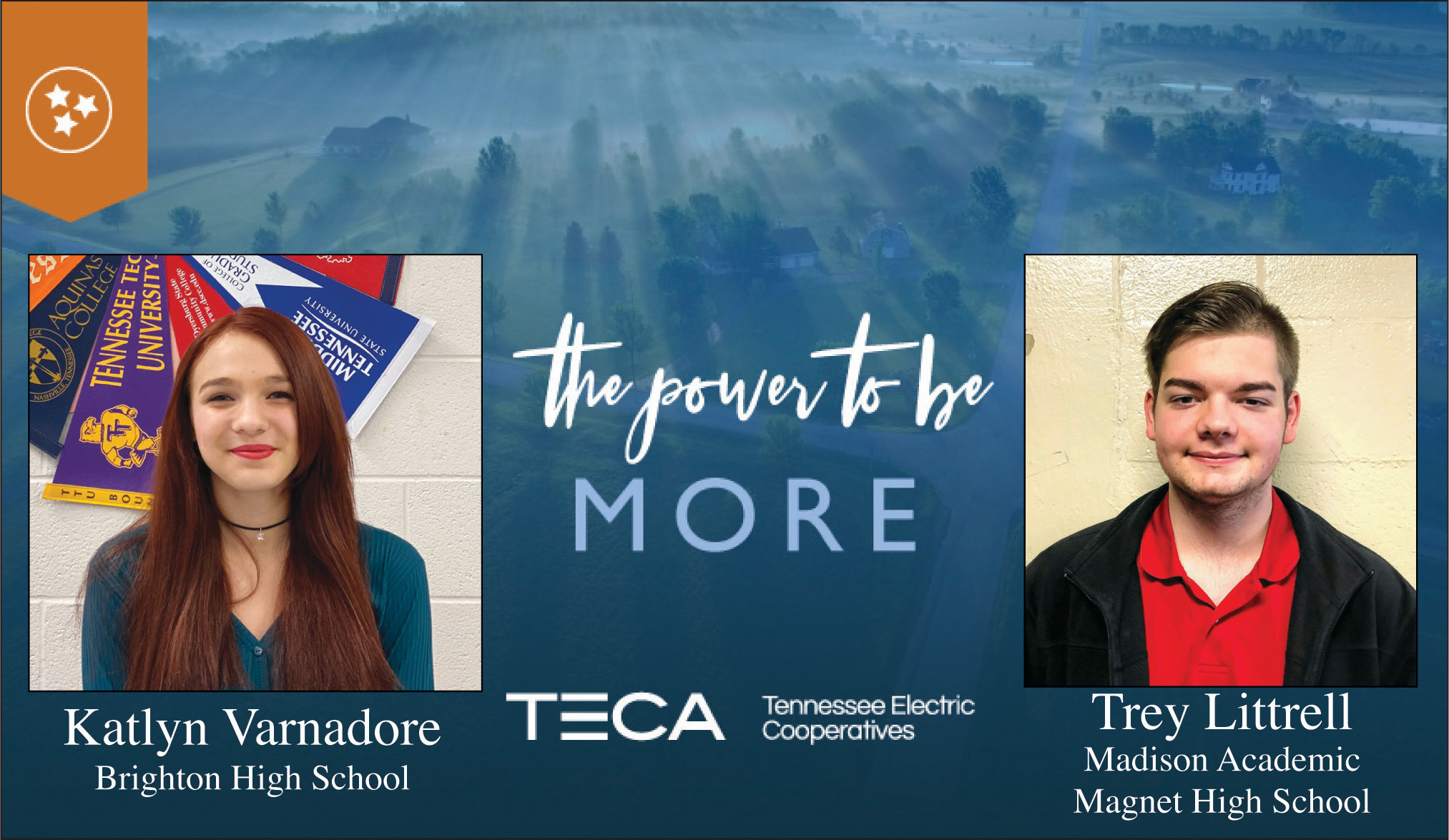 Katlyn Varnadore and Trey Littrell have been chosen to represent Southwest Tennessee Electric Membership Corporation at the 2020 Youth Leadership Summit in Nashville March 16–18.
Katlyn, a junior at Brighton High School, is the daughter of William and Lisa Varnadore. Trey, a junior at Madison Academic Magnet High School in Jackson, is the son of Chip and April Littrell.
Katlyn and Trey were selected from a field of exceptional young leaders from across the Southwest Tennessee EMC service area. Guidance counselors from 11 high schools nominated their most promising young leaders from their junior classes. Selections are based on leadership skills, interest in the program, involvement in school and community activities and an expressed desire to make a valuable contribution to the local community.
The Youth Leadership Summit, sponsored each year by local electric cooperatives and the Tennessee Electric Cooperative Association, is designed to acquaint students with the role of cooperatives and give them an opportunity to visit our state capital. The summit teaches students to grow as leaders and helps them understand the important contributions Tennessee's cooperatives make to our state. Attendees are also given an opportunity to see Tennessee government in action on Capitol Hill, sit in on committee meetings and meet their legislators.
Each year, more than 40 high school juniors from 23 electric cooperatives across the state attend the Youth Leadership Summit.
In Tennessee, electric cooperatives give members the Power to Be more by investing in the youth of today who will become the leaders of tomorrow.
To inquire about your high school's participation in the nomination process, call your high school guidance department. To learn more about the Youth Leadership Summit program at Southwest Tennessee EMC, visit www.stemc.com/youth-leadership-summit-1 or go to www.stemc.com and click on "Youth Leadership Summit" under "News & Community." You can also contact Tina Morris at [email protected] or 731-585-0543 for more information.