Radnor Lake State Natural Area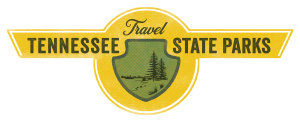 Radnor Lake is Tennessee's first state natural area and one of the most visited parks in the Tennessee State Parks system. Abundant wildlife encounters and birding experiences, numerous wildflower varieties and 5.6 miles of hiking trails are just a few of the reasons more than 1.5 million visitors a year enjoy this walk in the woods to experience nature.
This time of year, it unexpectedly smells a lot like Christmas at Radnor Lake. As part of the Trees to Trails recycling program, nearby residents can bring their Christmas trees to the visitor center parking lot where they are chipped into mulch. This season, a record-setting collection of more than 600 trees was recycled as part of the park's sustainability efforts. During January and February, rangers and volunteers spread this aromatic mulch on the Lake and Spillway Trails one wheelbarrow at a time.
Visitors can enjoy these well-maintained trails year-round. Several easy to moderate hikes include the peaceful Lake Trail, the Historic Valve House Trail and the winding South Cove Trail. A more strenuous hike, the Ganier Ridge Trail, leads visitors along the highest ridge trail in Nashville.
That's right — Nashville. This 1,322-acre Class II State Natural Area with its pristine 85-acre lake, hardwood forests, native grasslands and aviary is located just south of the Capitol in the state's busiest metropolitan area.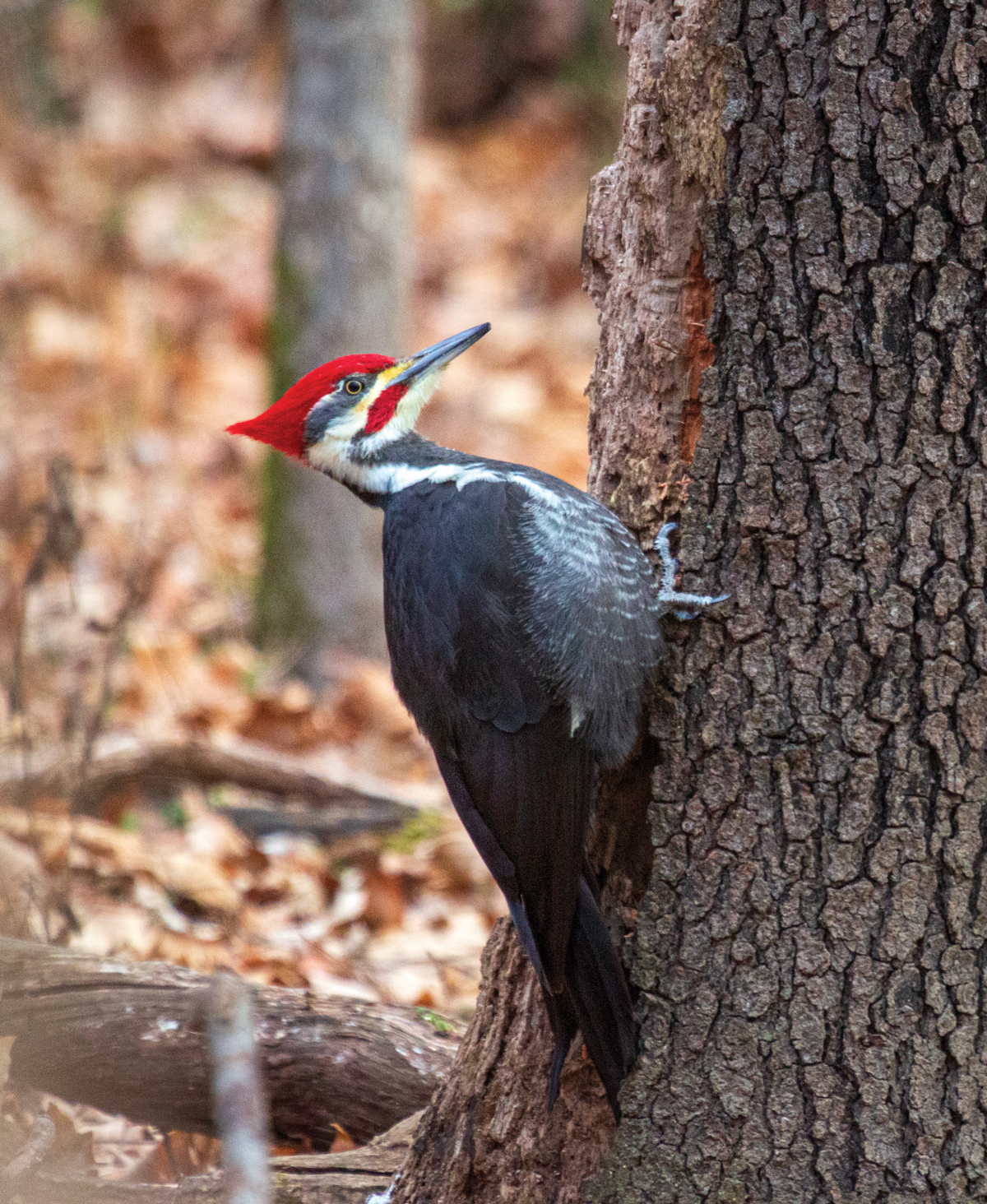 "Radnor Lake is a perfect example of the balance of preservation in an urban area where park visitors can see a bald eagle just 8 miles from downtown Nashville while enjoying scenic views that make you feel worlds away from the booming city," says Park Manager Steve Ward. "Our growing visitation is proof that land acquisition efforts over the last 47 years are protecting Radnor Lake for future generations."
This pocket wilderness is surrounded and frequently threatened by metropolitan encroachment. To understand how this land was saved and now protected forever from development, we must visit a little history.
In the 1800s, this area was much like the rest of Tennessee: farmland and forests with a few large farms and several homesteads. Civil War skirmishes were fought all over this area. Evidence of that human activity has been documented by Dr. Doug Heffington of Henderson State University and his classes throughout the years. Old cisterns, rock walls and archaeological evidence of various structures provide witness to the history of the land prior to the establishment of park boundaries. Some of the artifacts are on display in the Walter C. Criley Visitor Center.
Until the early 1900s, the waters of Otter Creek wound unobstructed through the valleys in and around where the park is today. The park's namesake lake didn't exist prior to the 1910s. Since then, it has led a relatively short but remarkable life.
According to written histories, the story of Radnor Lake began with an industrial project. The L&N Railroad needed water for its steam locomotives and the livestock held at Radnor Yards. Between 1910 and 1912, L&N purchased 1,000 acres west of the railyard and, most importantly, at a slightly higher elevation. An earthen dam was built by man and mule on Otter Creek, creating a reservoir that would be as much as 60 feet deep. Once the lake was filled sometime around 1918, the impounded reservoir supplied water via a gravity-fed pipeline to Radnor yards.
To see part of this history, visitors can hike to the historically accurate, reconstructed valve house just below the dam. The structure houses an original part of the pipeline and the main valve that controlled the flow of water to the railyard. Caretakers who lived in the small house on the west side of the lake manually turned the large wheel to open and close the valve.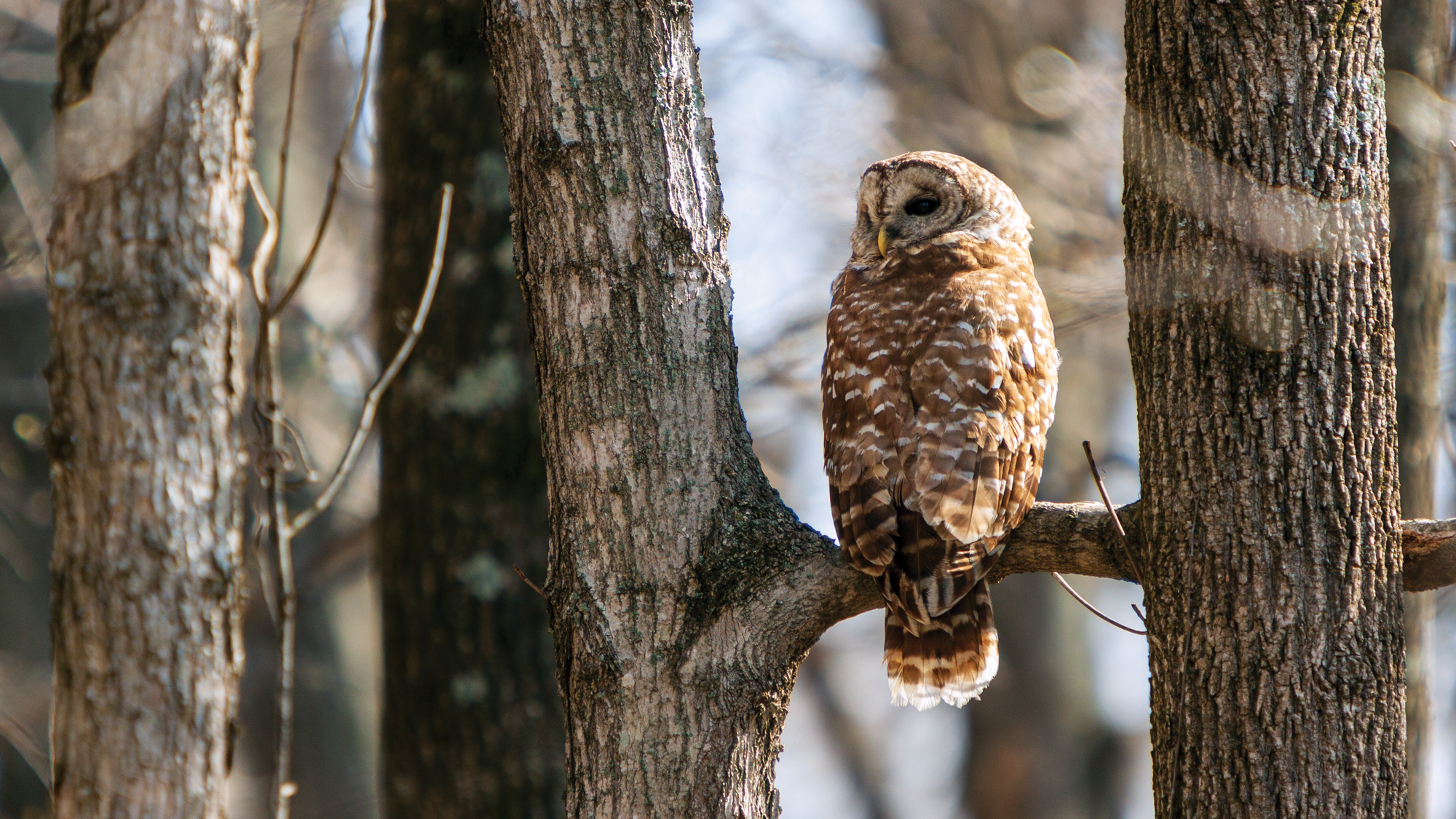 "The Historic Valve House Project is a unique opportunity where our park visitors can hike an interpretive historic trail that focused on past land uses within the natural area and reflects the value of the research partnership with Dr. Heffington and his students," says Ward.
From those early years, something unexpected happened: The lake began to attract wildlife and waterfowl, making it a popular destination for nature-lovers, fishermen and birders.
Members of the Tennessee Ornithological Society, led by co-founder Albert Ganier, were the first to seek protection of this special place. In 1923, with the help of L&N executives, it was declared a "Wildlife Sanctuary." A commemorative plaque to this effort is located on the Ganier Ridge Trail.
This status would remain virtually the same until 1962 when the area was purchased by a construction company. For a decade, the looming threat of development hung over the area. In the early 1970s, a small group of concerned citizens mobilized into a nonprofit friends group and rallied the community to save Radnor Lake.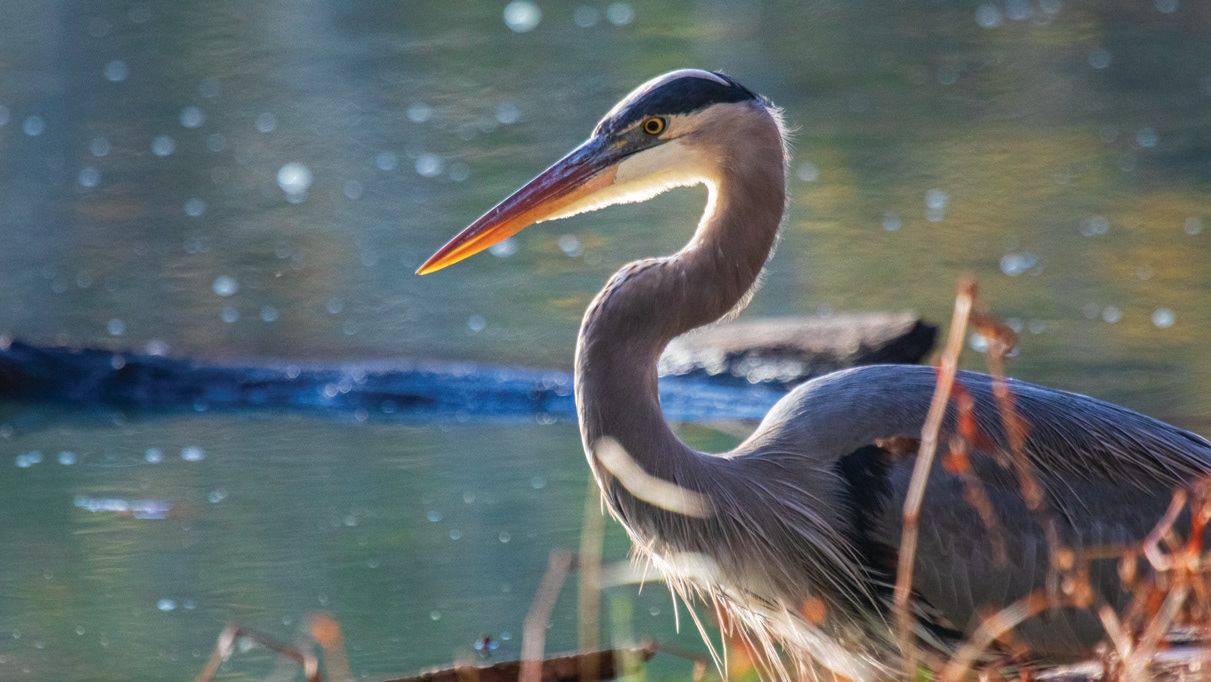 Their efforts would result in the first 747 acres being purchased by the Friends of Radnor Lake (FORL) and then designated as Tennessee State Parks' first natural area. A few of those original activists still walk the trails at Radnor nearly every day.
"Saving Radnor Lake was one of Nashville's triumphs!" says Ann Tidwell, one of those original community activists and current FORL member. "My husband, Clark, and I try to walk at Radnor every day. It makes the whole day better."
"The owners had planned a massive development and had every right to go ahead with it," says Tidwell. "The lake would have been drained, the trees cut, streets bulldozed and houses built. But Radnor Lake is special, and neighbors and conservationists got to work spreading the word and raising money. In less than a year, the citizens had raised enough to buy the property."
Since FORL was formed in 1973, it remains one of the most active friends groups working with the Tennessee Department of Environment and Conservation (TDEC). FORL's mission drives members as much today as it did in '73 — to protect, preserve and promote the natural integrity of Radnor Lake through land acquisition, environmental education and park support.
With the help of TDEC and public-private partnerships, FORL land acquisitions have continued and nearly doubled the park's footprint.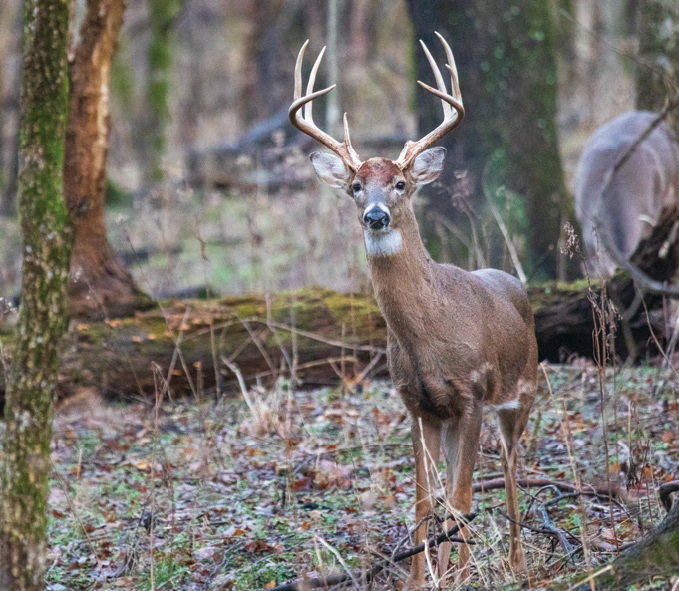 "It's so important to continue to protect this land now before it's gone," says FORL Board President Kimberly Bell-Schultheis. "Our focus on acquiring these last critical pieces of land continue to be made to protect the park's viewshed and watershed and provide future hiking opportunities."
While understanding this brief history of Radnor Lake may help you appreciate how this park came to be, the experience of visiting the park definitely will. The best way is to, quite literally, take a hike. The trails will lead you around the lake and into forested areas. Wildlife is plentiful with frequent sightings of wild turkey, barred owls, pileated woodpeckers, great blue herons, turtles and white-tailed deer. Less common sightings include river otters, beaver and bald eagles.
"This natural area is a perfect example of what happens when you leave nature alone," says Ward. "We have focused on providing safe, unique wildlife viewing and hiking opportunities since the beginning of the park 47 years ago. We've learned the less interference with nature, the better."
During winter months, numerous migratory waterfowl — including ring-necked ducks, canvasbacks, gadwalls and buffleheads — can be spotted on the lake. Migratory warblers will stop to rest and feed on their journeys north in warmer months and south as winter approaches. In the spring, several pairs of wood ducks, Canada geese and green herons will nest and, a few weeks later, be seen with their young.
If you want to see birds of prey up close, don't miss the Bar-bara J. Mapp Aviary Center. It's only open Wednesday mornings and Saturday afternoons for tours and interpretive programs, and you will see several birds that were rehabilitated from injury but unable to be released in the wild due to the extent of their injuries. Aviary residents include three bald eagles and a golden eagle, black vulture, great horned owl and red-tailed hawk.
On pretty days when it feels good to be outside, the park can get crowded. Go early or late as parking can be an issue. There are two parking areas on Otter Creek Road: one at the visitor center that is accessible from Granny White Pike and another on the east side of the park accessible from Franklin Pike.
"Our Harris Trail Project is a once-in-a-lifetime project that allowed us to protect the last remaining hilltops in our southeastern viewshed but has also been part of an 18-year planning effort to create three new miles of hiking trails, a new trailhead and parking area while providing park visitors with the opportunity to hike to Radnor Lake from Franklin Road," says Ward. "This strenuous 'gateway trail' offers scenic views and wildlife observation opportunities second to none in the Nashville area — all made possible thanks to partnerships among the Harris Family, state of Tennessee, Friends of Radnor Lake and other partners working together to protect these critical last pieces of land forever!"
Because the park is a Class II Natural Area, visitors must abide by certain restrictions. This is a day-use-only park with no camping, hanging hammocks or picnicking. Visitors cannot run or take dogs on the trails, but both are allowed on Otter Creek Road, which is closed to vehicles but is paved and traverses the park bordering the southern part of the lake. You also cannot hike off trail for any reason.
These regulations and others are enforced, and while they may seem too strict to some, they are in place to protect rare species of plants from being trampled and wildlife from being disturbed and to keep visitors safe.
Park rangers lead numerous hikes and activities throughout the year. Some events require reservations, so check out the park's website for more information.
This park is truly an example of individuals caring about a natural treasure, fighting for it and saving it. In following its motto, "Love the Lake — Love the Land," the friends group continues to protect the area while educating others and urging them to do their part.
---
Find Out More
Radnor Lake State Park
1160 Otter Creek Road, Nashville, TN 37243 615-373-3467 • tnstateparks.com/parks/radnor-lake
Friends of Radnor Lake
---
Additional Content
See this month's Point of View for tips on photographing wildlife at Radnor.
Below are more photos captured by Robin Conover at Radnor Lake.