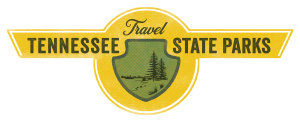 Whether you're a seasoned outdoor recreationist or newer to nature adventures, Tims Ford State Park in Winchester is a great destination for a day, a weekend or even longer. Not only is it centrally and conveniently located, but the opportunities for fun under the open sky and staff-led programming are also attractive.
Park Manager Shawn Settle says that a lot of the park's programming is geared toward those who are less experienced in outdoor recreation, with the goal of helping them get ready for more challenging adventures at nearby parks such as South Cumberland and Fall Creek Falls. Introductory programs covering rappelling, backpacking and paddling are popular, as is a survival school held on one of the islands within the 3,546-acre park.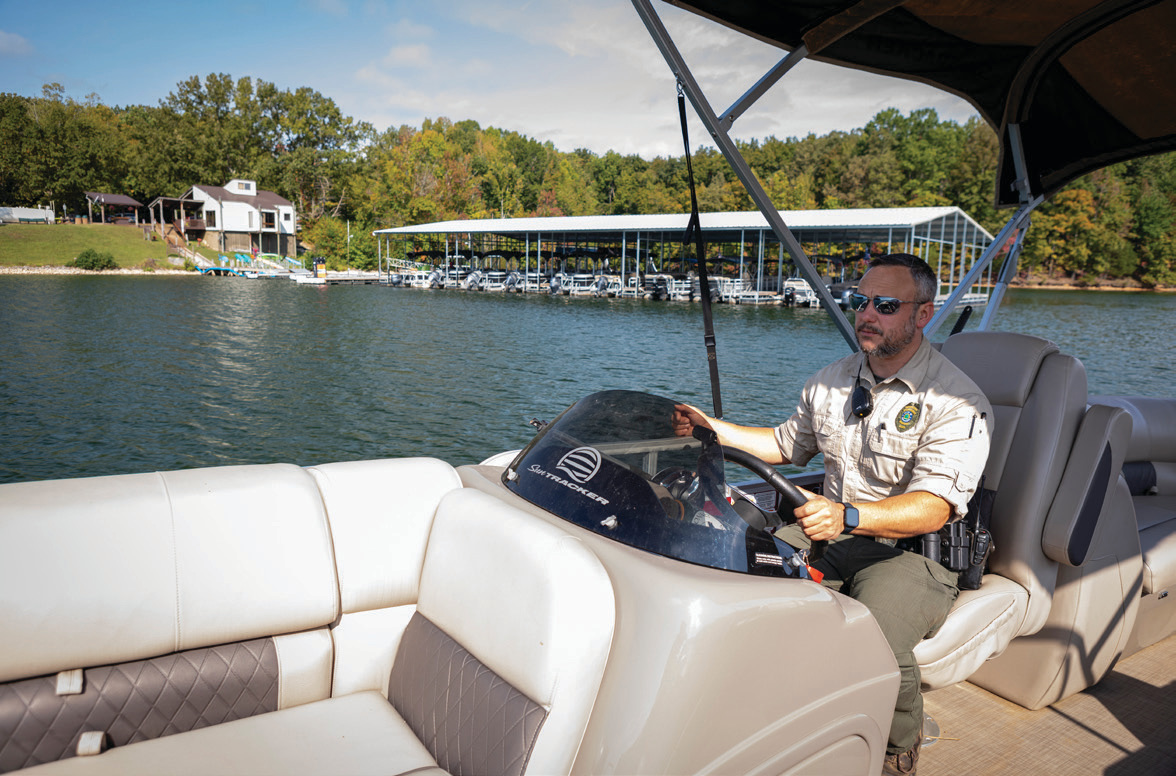 "Our niche within State Parks is 'intro to outdoors,'" says Settle, who has been at Tims Ford for five years, all but two weeks as the park's manager.
During that time, he's seen an explosion in visitation numbers, the same as many other parks that people discovered during the pandemic and have continued to visit. Tims Ford is also helped by its central location between Chattanooga, Nashville and Huntsville, Alabama.
"Our international traffic is coming back, too," Settle says. "This is mainly from Germany and Australia, people coming to visit the Jack Daniel's Distillery."
From lake to field to forest
Tims Ford Lake is known for its beauty and the bountiful recreational opportunities it provides. The Lake View Marina rents pontoons, single and tandem canoes, and kayaks and is also the location of the boat launch and dock. If you're heading out onto the lake to try your luck catching your limit of the various varieties of bass, you can even buy your bait here. Hours are seasonal, with operations being closed December through February.
Hunting is also allowed in certain areas of the park with a permit. Hunters must adhere to several guidelines, which can be found on the park's website within the area devoted to activities.
With the variety of habitats located within the park, it's no surprise that birds that have an affinity for each of them, make birding interesting here. You can spot herons, barred owls, warblers, vireos and many more species.
Hiking is a common activity that brings visitors to state parks, and Tims Ford has several miles of trails. Nearly seven miles of these trails are unpaved hiking-only trails while 24 miles of multiuse paths cater to both hikers and bikers.
Stay a while
Whether it's only for a weekend away or a week's vacation, the park has several options for overnight stays.
Tims Ford State Park is a great destination for campers. Over three camping areas, there are 168 campsites. Many have electric and water as well as fire rings, grills and picnic tables. Sewer hookup sites are also available. Campers can also find a dump station, bathhouses and playgrounds. Visit the park's website for information on specific amenities available at each camp area.
Fourteen primitive backcountry campsites are also available if you want to camp out under the stars. These hike-in or paddle-in sites have no amenities. This includes camping on any of the park's six islands.
But if that's a little too much outdoors for you, try out one of the 20 fully appointed cabins overlooking the glittering waters of the lake.
Try for par
Looking for a day of golf with friends with impressive views? Then look no further. One of the Jack Nicklaus-designed Bear Trace courses can be found here. Not only will you have views of the lake, but it actually adds to the challenge on some of the 18 holes.
A driving range, putting green and snack bar are also located here, and you'll find pull carts and club rentals. Lessons and packages that include cabin stays and rounds of golf are available.
Special events and a special place
Settle says the thing he's enjoyed the most since coming to Tims Ford after stints at Dunbar Cave, Port Royal and Chickasaw state parks is being able to build a team at a park that was short on rangers when he arrived and implementing new ideas. Revitalizations that have been undertaken include turning the old park office into a nature center.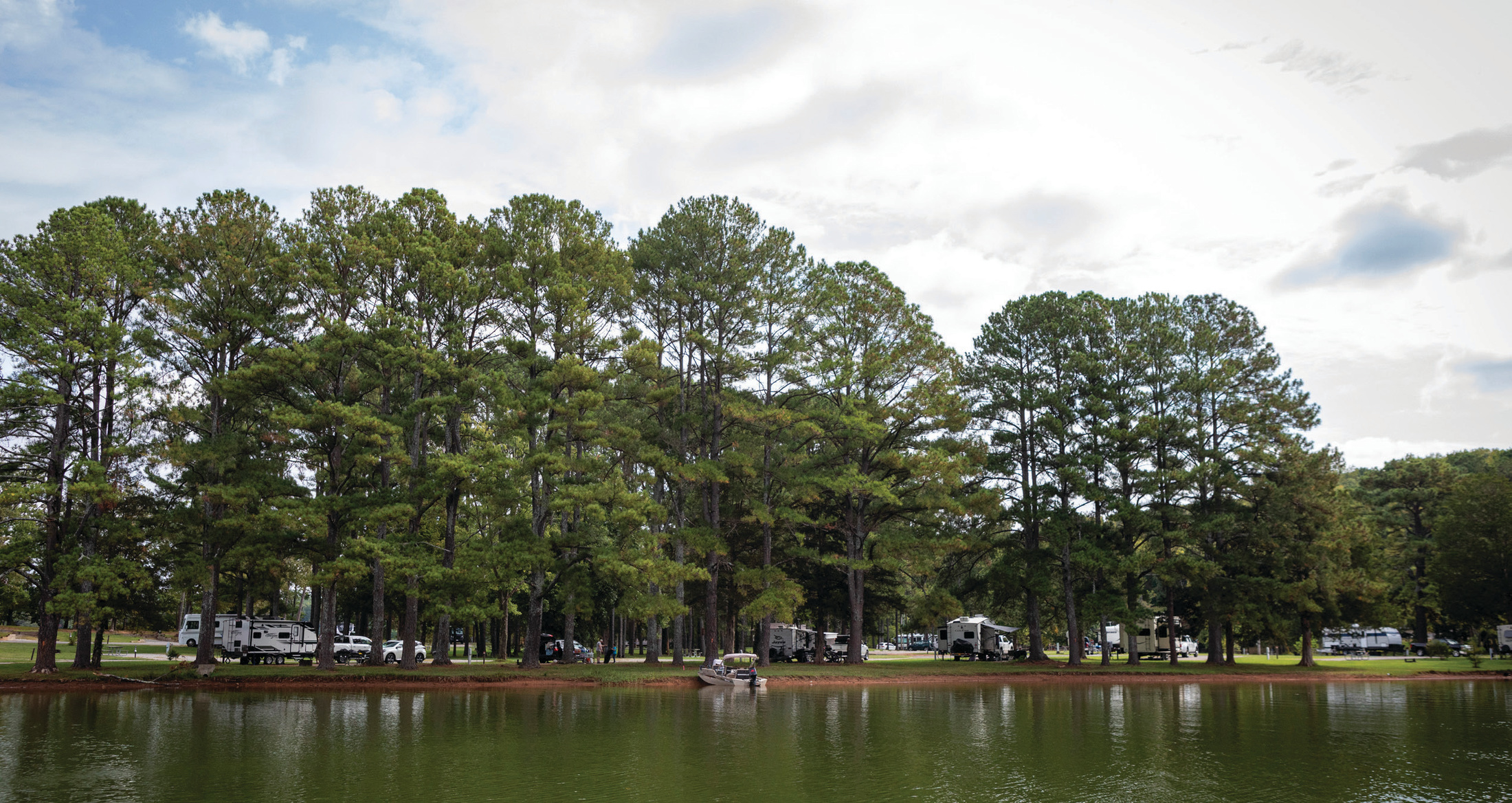 One of the most popular events that is growing every year is the Halloween Trunk-or-Treat during which local and state law enforcement, park staff, area businesses and even campers in the campgrounds who choose to take part hand out candy to trick-or-treaters. The event has now grown to include a haunted island that is run by about 50 volunteers on one of the park's islands. Visitors are ferried via pontoon boat to the island where 14 to 15 stations along a ⅓-mile trail offer PG-13 spooky fun.
The Shasteen family, whose ancestors were once buried on the island, has even gotten in on the action. Park staffers were trying to be respectful of the historical family plot on the island when members of the family said that there should absolutely be zombies coming out of the area and that they'd like to volunteer to help run the festivities.
Whether you want to socialize with fellow golfers or campers or get away for some people-free peace and quiet, a visit to Tims Ford State Park should definitely be on your agenda.