Standing Stone State Park is an ideal destination for peaceful autumn recreation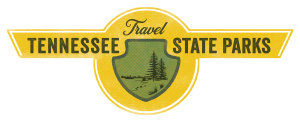 As the heat of summer recedes and the crispness of autumn arrives, now a perfect time to get outside and enjoy the natural beauty Tennessee has to offer. Perhaps this year, more than at any time in our memories, we need to experience the healing power of nature. We need to breathe fresh, tree-scented air, hear the beauty of birdsongs and trickling streams, and watch as leaves drift from the treetops to the forest floor.
Tennessee is home to numerous state parks and natural areas that offer the peaceful respite of Mother Nature. Among them is Standing Stone State Park in Hilham in Overton County. The park's location within the Standing Stone State Forest on the Cumberland Plateau makes it a perfect getaway for forest-lovers, whether for a day trip or longer stay.
The park derives its name from the tale of a 12-foot-tall rock that once stood upright on a sandstone ledge near Monterey. Historical witness accounts described it as looking like a large dog facing west. It once was supposedly the boundary between two Native American nations. When it eventually fell, the native people placed a portion on top of an improvised monument. The stone has been preserved in the town of Monterey, where it was moved in 1895. You can visit the monument at its current location next to the Monterey Library on East Commercial Avenue.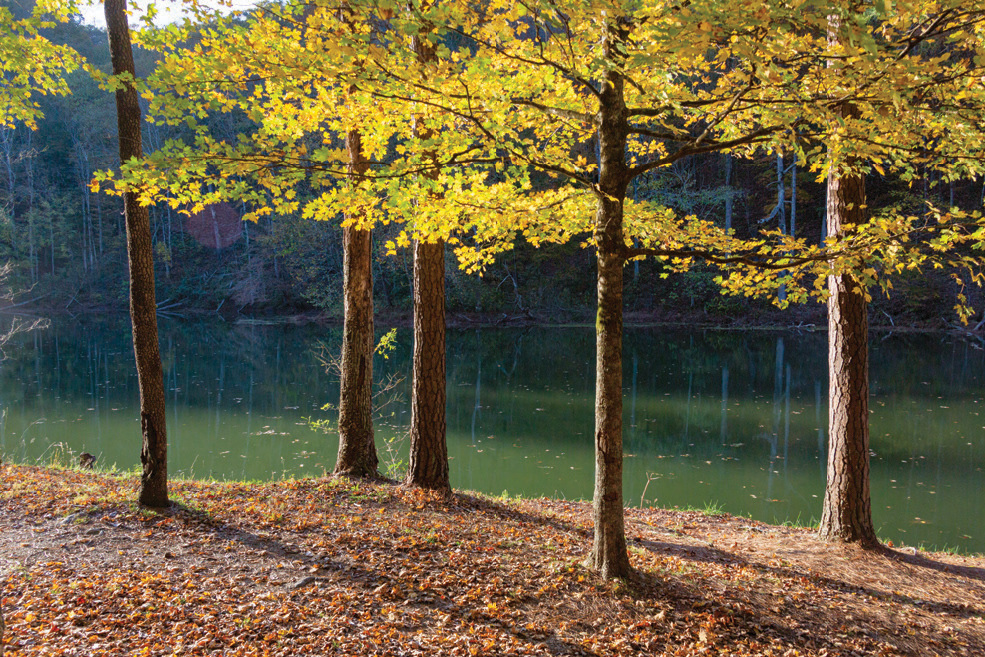 Though you wouldn't know it as you visit today, the area that became Standing Stone State Park in 1939 was not as beautiful as it is now. Soil erosion and less-than-ideal land for farming were addressed by the combined forces of the U.S. Forest Service and New Deal programs such as the Works Progress Administration, Civilian Conservation Corps and Resettlement Administration, which moved area farmers to more productive land.
Aside from the draw of its natural beauty, Standing Stone is also home to the National Rolley Hole Marble Tournament every September, the largest such tournament of its kind. The best players of this traditional style of marbles travel to the park to take part in this contest, but the festivities also include marble-making, games for the kids, a swap meet, demonstrations and, of course, food and music. Park Manager Chris Cole says that more than 5,300 people attended last year's event. As with other events the park was set to host in 2020 such as a nature rally, Easter egg hunt and a car show, the tournament and all related activities had to be cancelled this year. Organizers hope to be able to resume the annual tournament next year.
Standing Stone also offers many of the activities that state park visitors have come to expect from the attractions they visit, though access has been cancelled or curtailed to some extent this year, of course. To make sure you have the most up-to-date information regarding any of the park's offerings, be sure to visit the park's website or call the park office.
Hiking
More than 8 miles of day-use trails — ranging in difficulty from easy to strenuous — grant access to the heart of the park's natural beauty: its forests, streams and Standing Stone Lake.
Boating
If you find peace out on the water, 69-acre Kelly Lake is where you'll want to spend some time. You can rent kayaks, canoes, paddleboards, pedal boats and rowboats. The only personal boats allowed on the lake are kayaks and canoes. Part of the park's COVID-19 precautions includes encouraging visitors to bring their own life jackets and personal flotation devices. Staff are sanitizing the boats and life jackets daily as well, and sanitizing stations are available.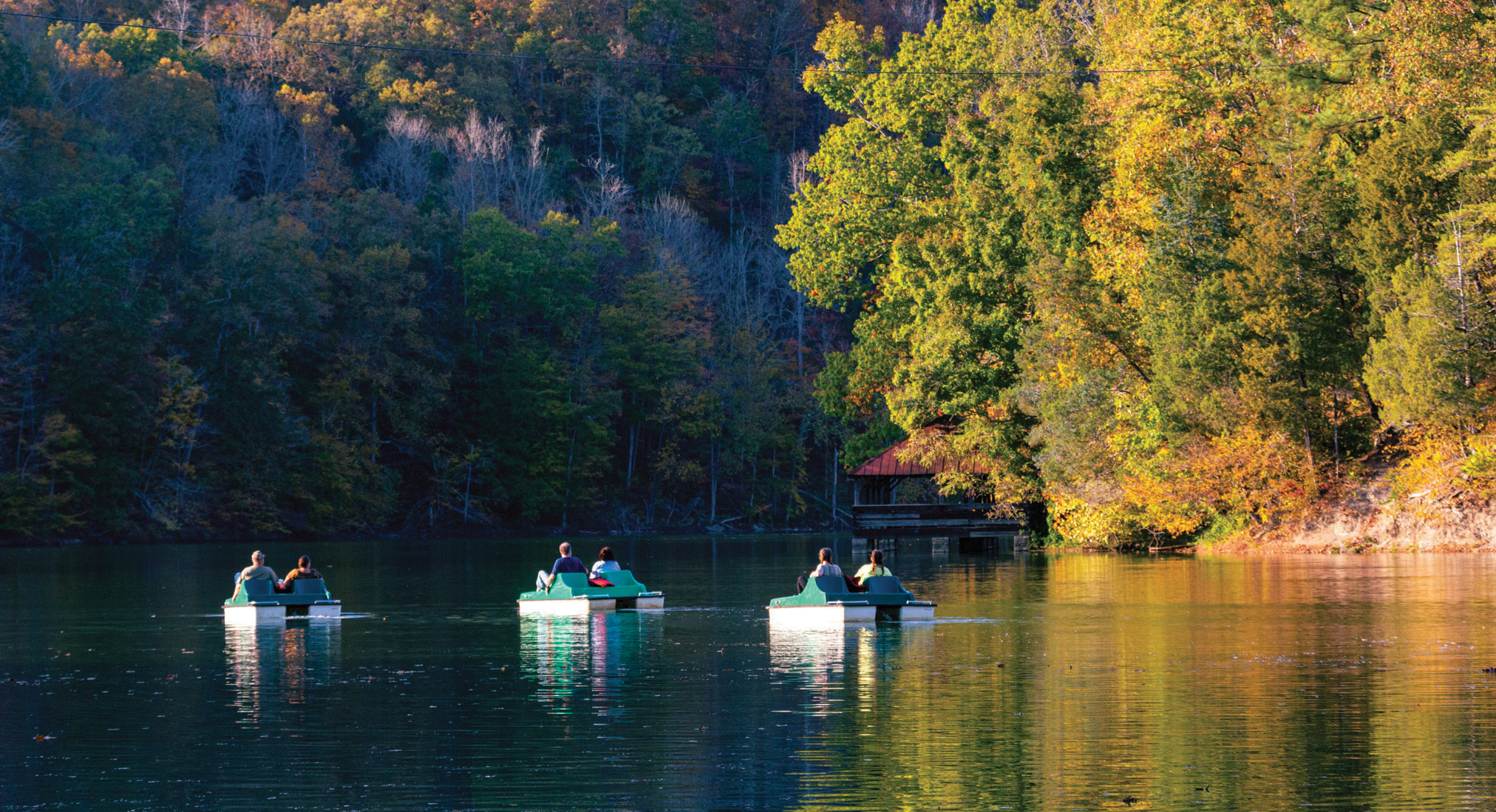 Fishing
Kelly Lake also offers anglers a chance to try their luck at catching bluegill, bass, catfish and trout. If you're hardy enough to fish even when it's cold, trout are stocked in the lake during the winter months.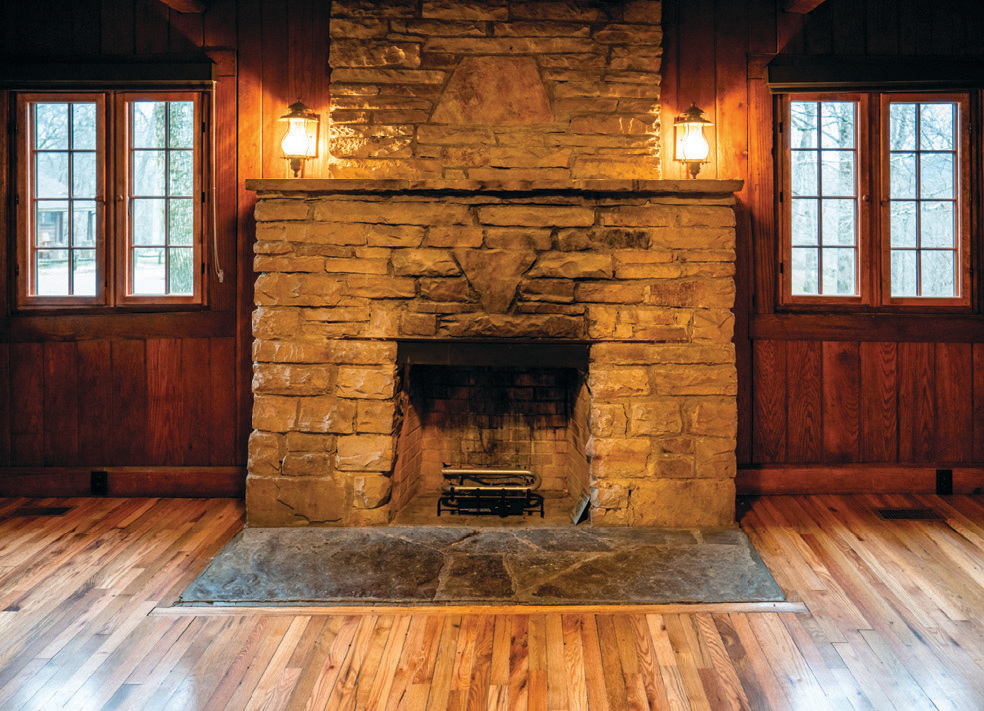 Birding
With forests, meadows and lakes to call home or temporary respites, the park is a good place for birders to indulge in their favorite hobby. To catch glimpses of goldfinches, barred owls, great blue herons and migrating waterfowl, you'll want to have your binoculars and cameras ready.
Camping
Cole says that the camping operations and cabin rentals have been very busy this year.
"We suspect that people are using vacations to take shorter trips," he says.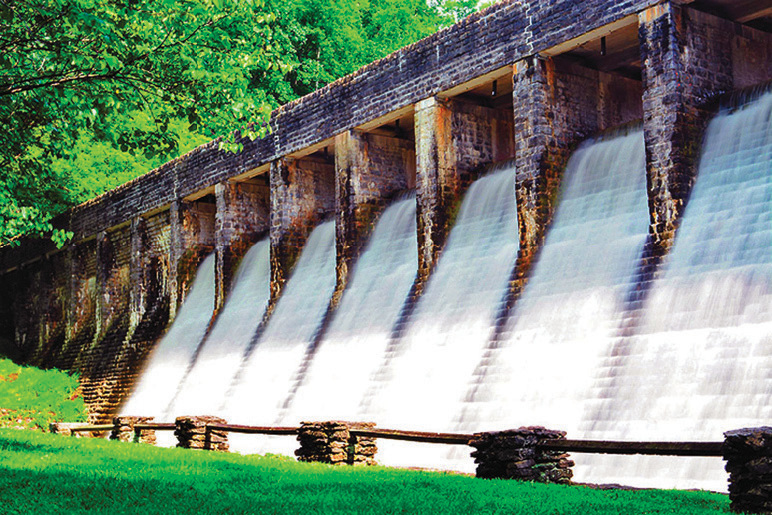 RVers can reserve a spot at one of the 36 campsites that are equipped with char-coal grills, picnic tables, and water and electric hookups. If you prefer a cabin stay, 17 rustic cabins built by the WPA and seven more modern cabins are available to rent as are group cabins that accommodate 12-16 people. The Overton Lodge can sleep 48 people in bunk beds, though this number is currently being limited to pro-vide a safer environment for guests.
Swimming
In a normal year, visitors enjoy cooling off in the park's Olympic-size pool during the summer months. The pool area also has a wading pool for kids, and adjacent bathhouses and snack bar are also available.
Picnicking
Five pavilions offer outdoor dining for 24 to 90 people, grills and access to restrooms. Depending on the shelter, you may also be near recreational options such as tennis, basket-ball or volleyball courts, a playground or the swimming pool. These shelters can be reserved online up to a year in advance. Note that numbers of people allowed at shelters have been limited this year to allow for social distancing.
Meeting space
The Tea Room normally can accommodate up to 80 people, but some social distancing protocols are currently in place. The facility features a large back deck, five picnic tables and lake views.
Shopping
Want to pick up a shirt or souvenir featuring the park? Stop by the gift shop in the visitor center, where you can also obtain helpful park maps and brochures.
More history
"The dam should be something everyone sees and is the focal point of the park," Cole says. "If someone is looking for something less known about, though, the old group camp swimming area is historic and interesting to see. It was abandoned in the 1970s, but the water is still held back by a dam, and you can see the old rock work and where the beach was. There is even the frame to an old lifeguard chair there. It is just up the road from the Overton Lodge and can easily be seen from the road."
Cole says he thinks he has the best job in the world but adds that it's hard to pick out a most memorable moment from his time at the park.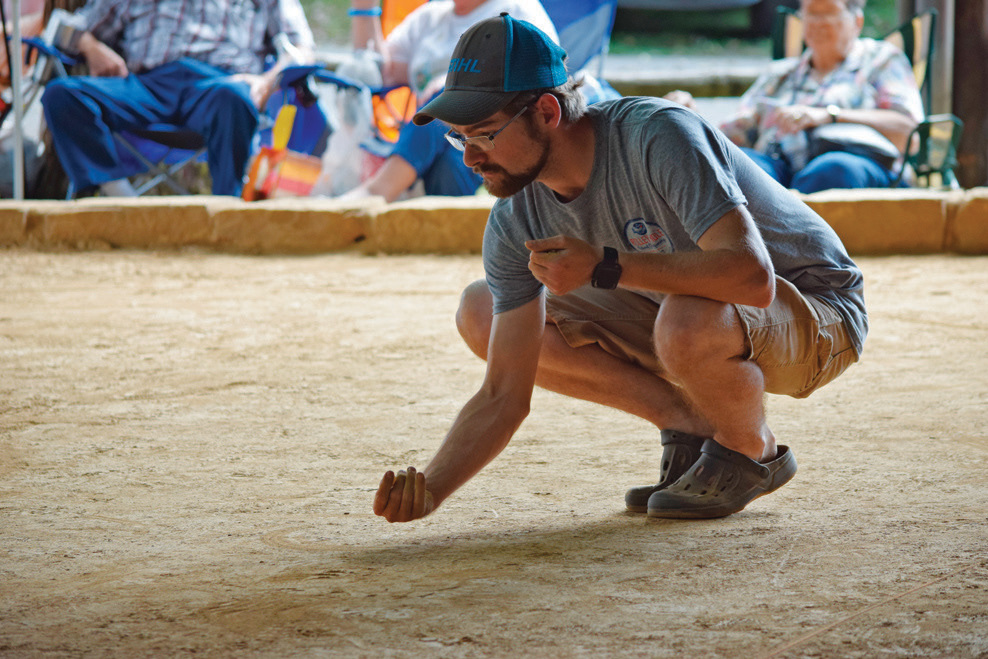 "The best part of the job is the opportunity to meet park visitors from all over the world and assist them in having an enjoyable and safe experience here at Standing Stone," he says.
For more information:
Visit tnstateparks.com/parks/standing-stone or call 931-823-6347.
Standing Stone State Park
To learn more, visit tnstateparks.com/parks/ standing-stone.