Volunteer for the Adopt-A-Highway program and restore beauty to Tennessee's roadways
Still looking for a New Year's resolution that's beyond the perennial "lose weight" or "get organized" to start a new year and decade? How about something that helps the environment, creates a sense of community and makes driving along Tennessee's roadways more pleasant for everyone? Consider volunteering with the Tennessee Department of Transportation's Adopt-A-Highway program. Now celebrating its 30th year, the program is the perfect way for individuals, community groups or civic organizations to give back. Adopt-A-Highway is a free program for volunteers to clean up 2-mile stretches of local state highways. Cleanups are conducted quarterly and reported to the Tennessee Department of Transportation (TDOT). Local TDOT staff provide safety equipment, trash grabbers and bags and even pick up collected litter after each cleanup. For the effort, TDOT installs free roadside recognition panels along every adopted area, naming the adopting individual, group or organization.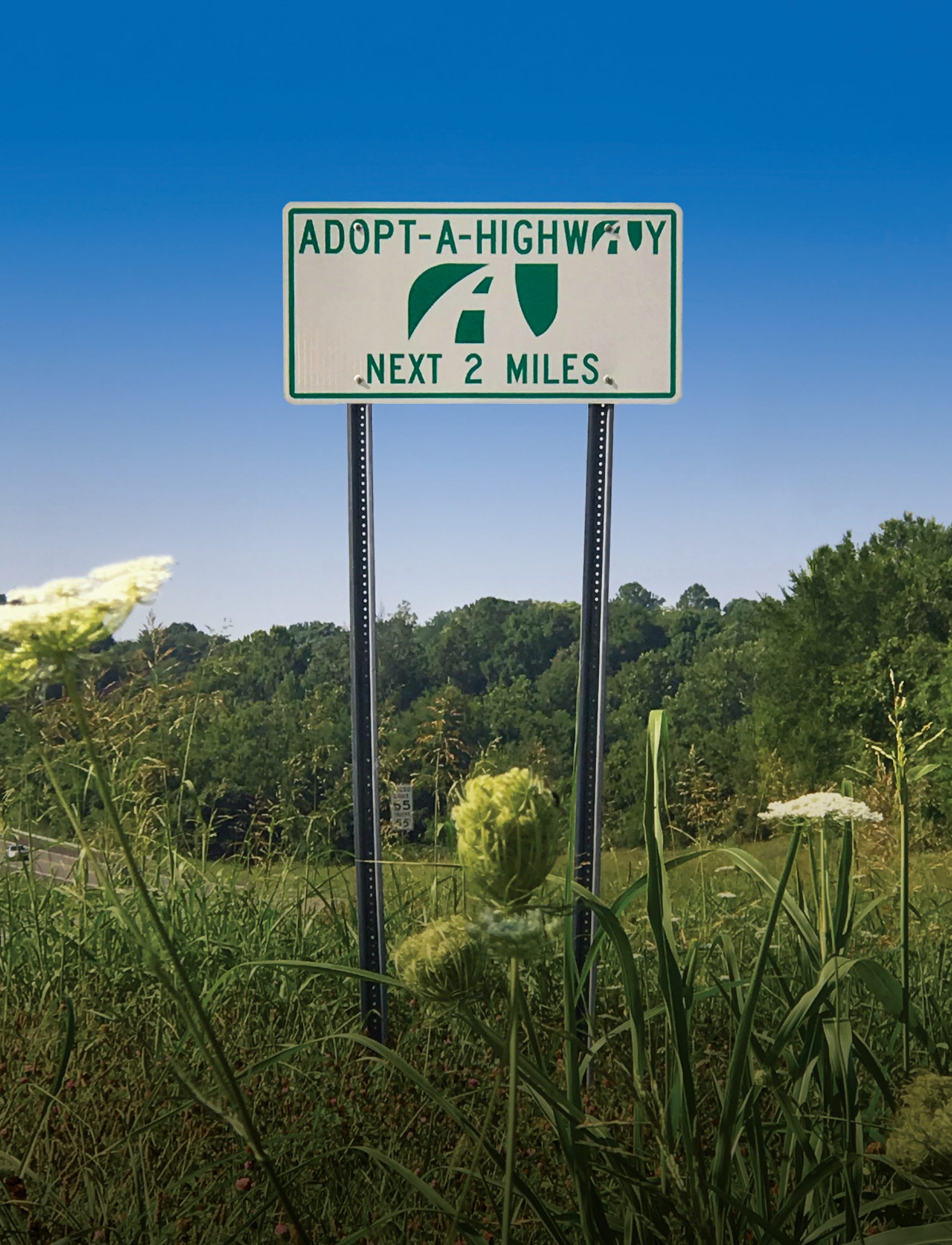 "Adopt-A-Highway is a win for everyone involved," says Transportation Commissioner Clay Bright. "This program allows for our department to directly connect to those who care about their community's appearance. Volunteers receive recognition, and TDOT saves money on picking up litter."
Roadside litter is a tremendous issue in Tennessee. According to 2016 litter research (Baselice & Associates, April 2016), more than 100 million pieces of litter exist on Tennessee rights-of-way at any given time. That number has decreased 53 percent since 2006. Still, TDOT spends more than $15 million annually on litter pickup and prevention education. Participating in the program not only has local environmental and aesthetic benefits, it also helps to reduce these maintenance costs for the state.
"A majority of litter occurs by individuals who do not know they are littering," says Mike McClanahan, transportation manager in TDOT's Highway Beautification Office. "A great solution is to make sure loads from trucks are covered or tarped."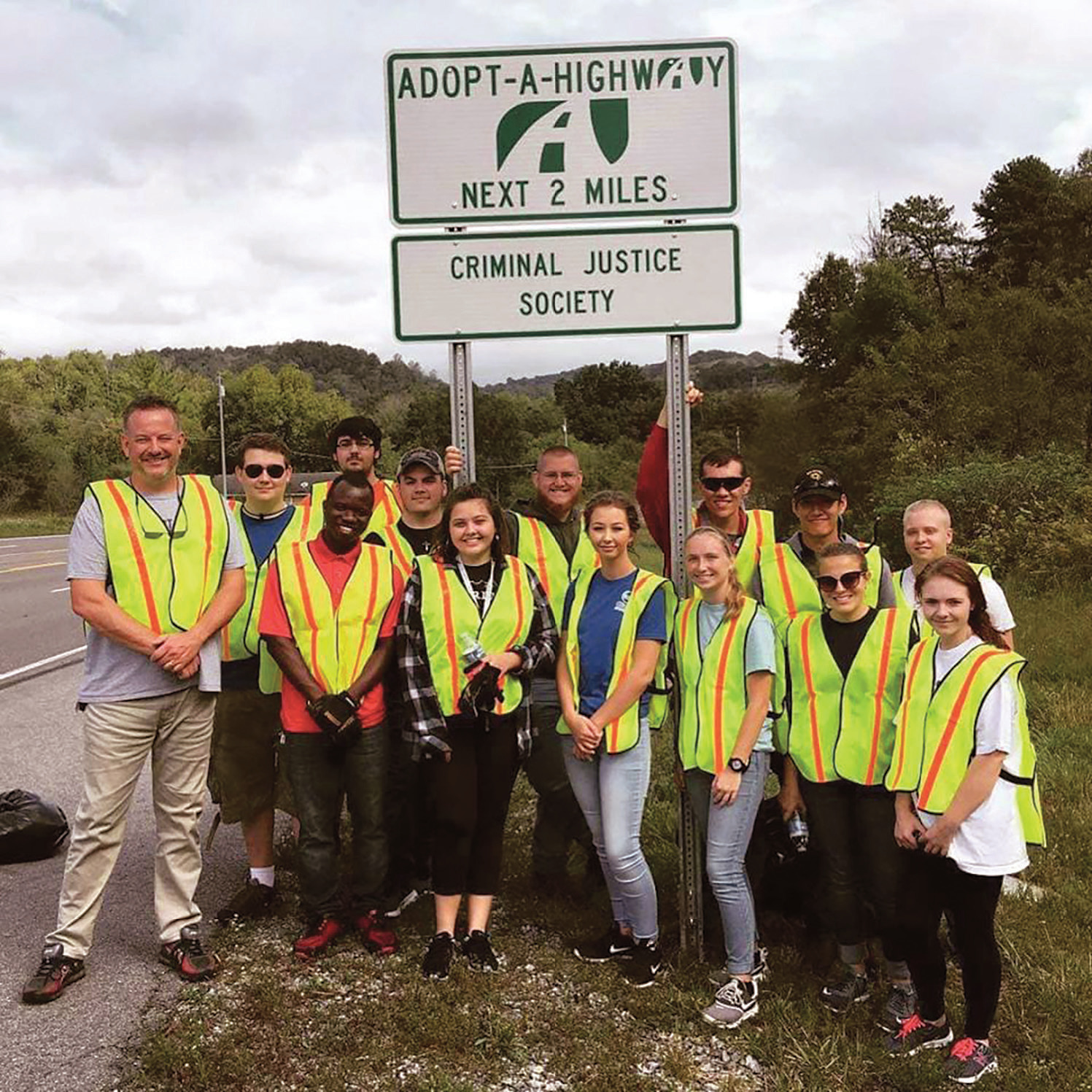 Since Adopt-A-Highway's establishment as a statewide program in October 1989, volunteers have removed more than 12 million pounds of litter from Tennessee communities s and roadways. At first, the program only contained a handful of participating groups, but roughly 250 groups are currently adopting about 570 miles of roadsides. In 2019, Adopt-A-Highway participating groups reported using 1,559 volunteers during their 151 clean-up events and contributed at least 1,289 hours of volunteer service.
One such group is Colonial Chemical Inc. in South Pittsburg.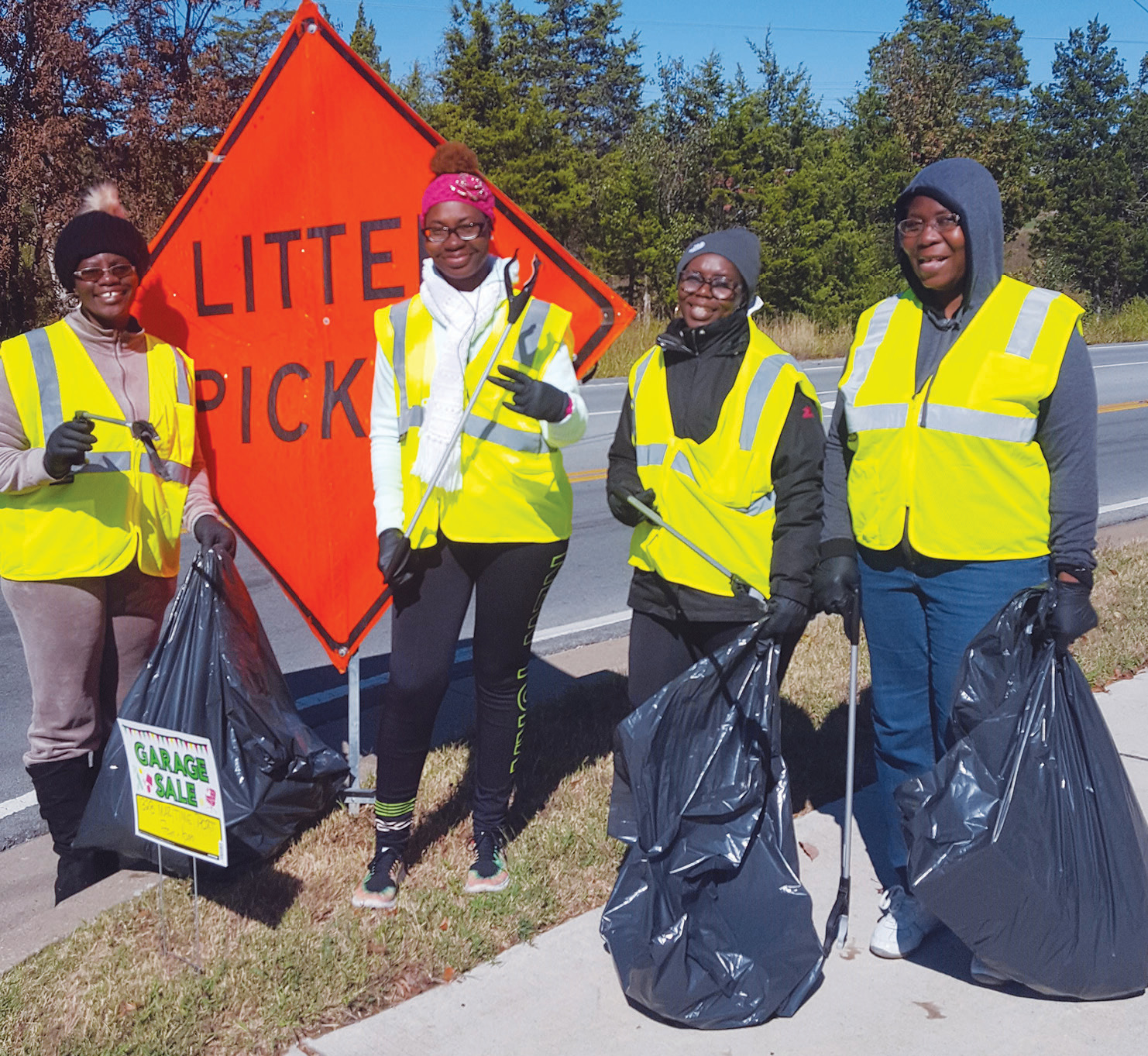 "We chose to participate in Adopt-A-Highway because Marion County is a beautiful place," says Colonial Chemical Human Resources Manager Andrew Lawrence. "We kept seeing litter build up on the road near our workplace and knew we had to take action. The best parts of participating have been getting to work with our colleagues, enjoying the outdoors and making Marion County beautiful."
The Chelaque Estates Home Owners in Hawkins County adopted the 2-mile stretch along heavily traveled State Route 1, which sees a high volume of litter. During their first pick-up event in April 2017, 30 neighbors collected 72 bags of trash and eight tires that were later disposed of by TDOT crews.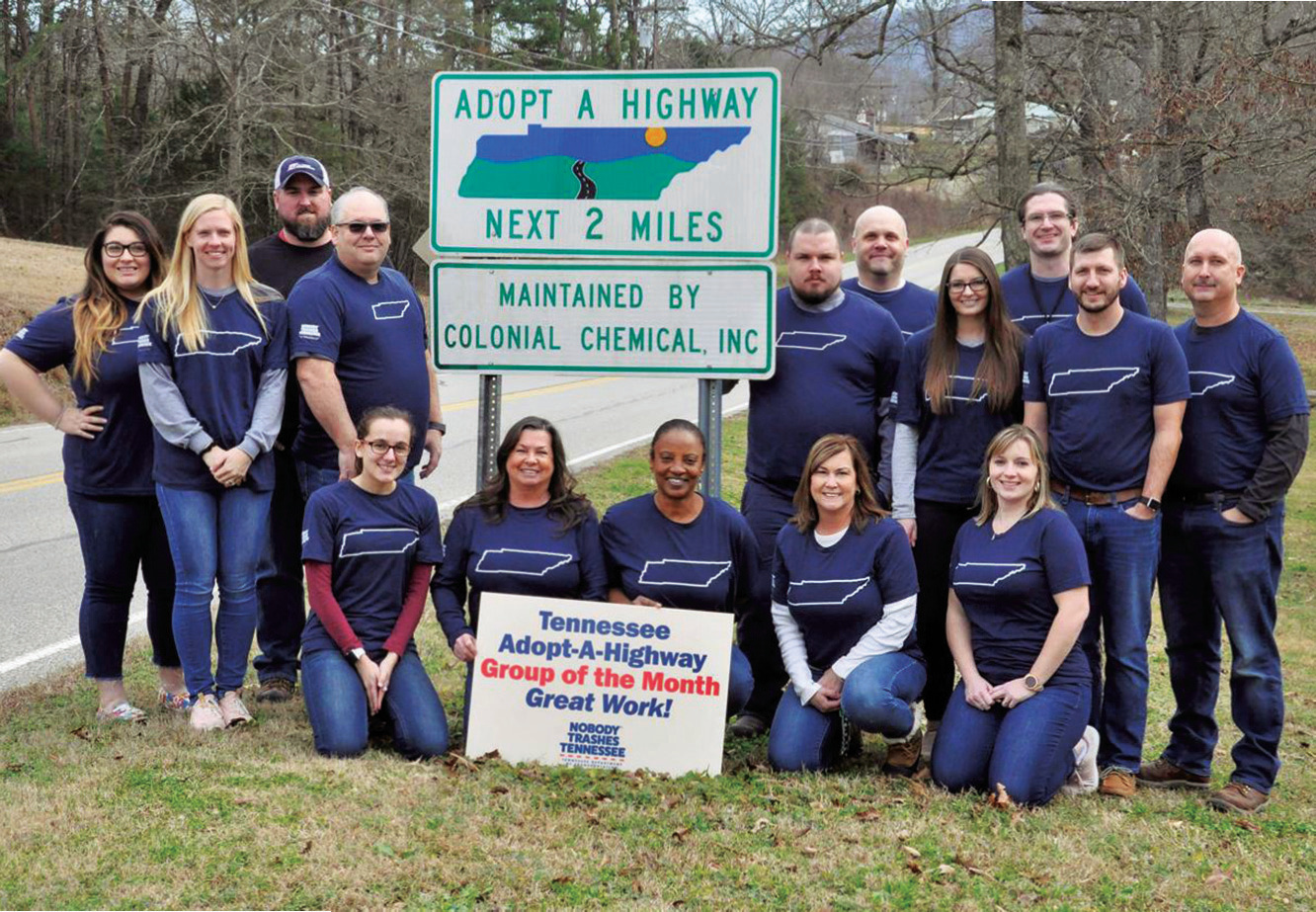 The experience of participating in an Adopt-A-Highway cleanup can be both enriching to the community and satisfying personally. In addition to making an impact, groups have often remarked about the odd items that were recovered during litter cleanups. Everything from swimming pools to vehicle parts to homework and articles of clothing have been collected. Baker Kirkpatrick with St. Timothy's Lutheran Church in Hendersonville noted that the oddest piece of trash recovered during his group's Sumner County cleanups was a $100 bill. "Being a good member of the church," Kirkpatrick says, "the individual put the bill in the collection basket during the next service."
McClanahan says that volunteers are most needed in the rural areas of the state.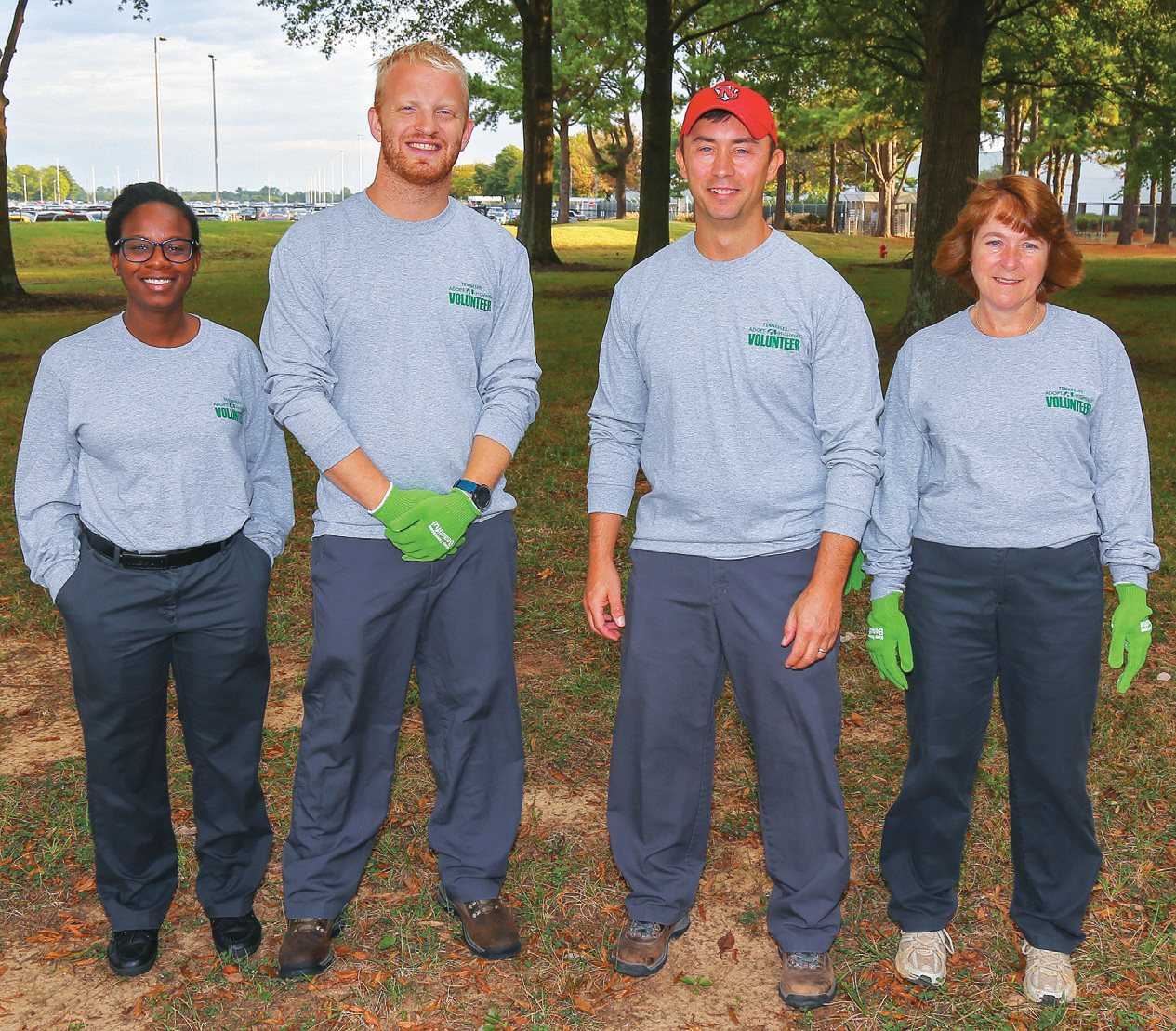 "These counties usually have several adoptable routes but not enough volunteers who know how to get started," he says. "Several rural counties in West Tennessee are the ones that would benefit the most from more Adopt-A-Highway groups."
Though any individual older than 12 years old can apply for participation in the Adopt-A-Highway program, volunteers 12-17 years old must have parental permission to participate in litter cleanups. TDOT requires adult supervision at a ratio of one adult for every five youths under the age of 18.
"Programs like Adopt-A-Highway are so valuable," says Missy Marshall, executive director of Keep Tennessee Beautiful, an adjunct service of the University of Memphis that specializes in litter prevention outreach and education. "Localities with less litter not only have better aesthetics and environmental quality but less crime and better economic development and tourism opportunities."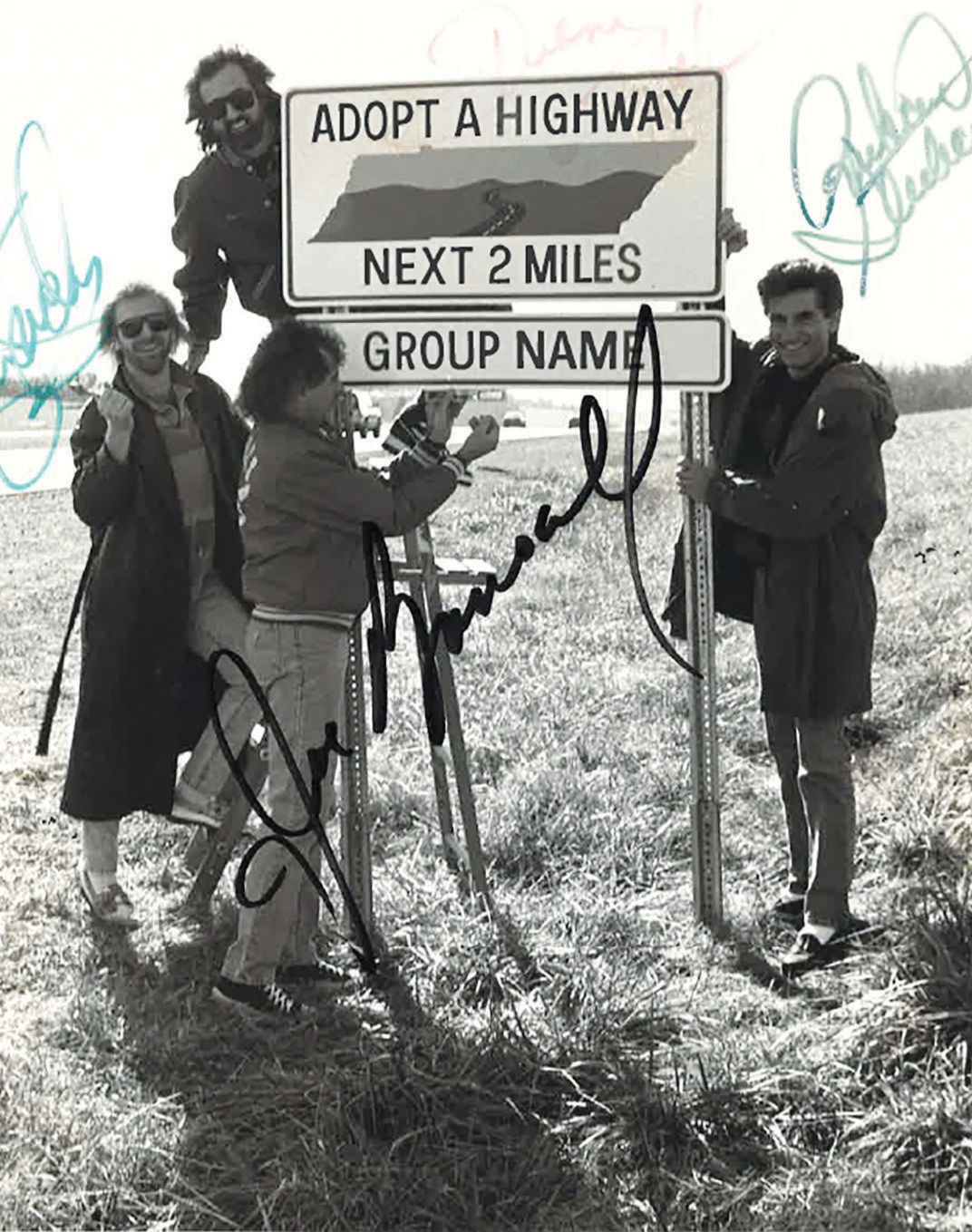 In commemoration of Adopt-A-Highway's 30th anniversary, Gov. Bill Lee issued a proclamation naming the week of Oct. 6-12 as Adopt-A-Highway Week in Tennessee. Groups were encouraged to conduct cleanups during the week and received special 30th anniversary T-shirts and gloves. As an additional thank you to volunteers, groups were featured in @myTDOT and Nobody Trashes Tennessee social media posts.
Volunteering with Adopt-A-Highway is a meaningful way to help preserve the natural scenic beauty of Tennessee and make a direct impact in your community. Resources for how to bring the Adopt-a-Highway program to your neighborhood are available electronically on the TDOT website at tn.gov/tdot (search "Adopt-A-Highway" via the site's search function) or by calling TDOT's Highway Beautification Office at 615-741-2877.