Once again this year, The Tennessee Magazine asked readers to identify their favorites across the state — everything from milkshakes to scenic drives to flea markets — and the answers came pouring in. Without further ado, we present the winners of the 2020 Best of Tennessee Readers' Choice Awards.
Congratulations to our grand-prize winners
Each winner, drawn from all qualifying entries, will receive certificates from Tennessee State Parks for up to a four-night stay at any state resort park inn, $250 to spend while enjoying his or her visit and a basket of farm-direct, locally made artisan foods from Pick Tennessee Products.
Sydney Magsig, Chickasaw EC
Lana Decker, Fayetteville Public Utilities
Jeremy Bailey, Holston EC
Shelley Ward, Middle Tennessee EMC, won $250 after her name was selected from online entrants.
---
EATS
Bakery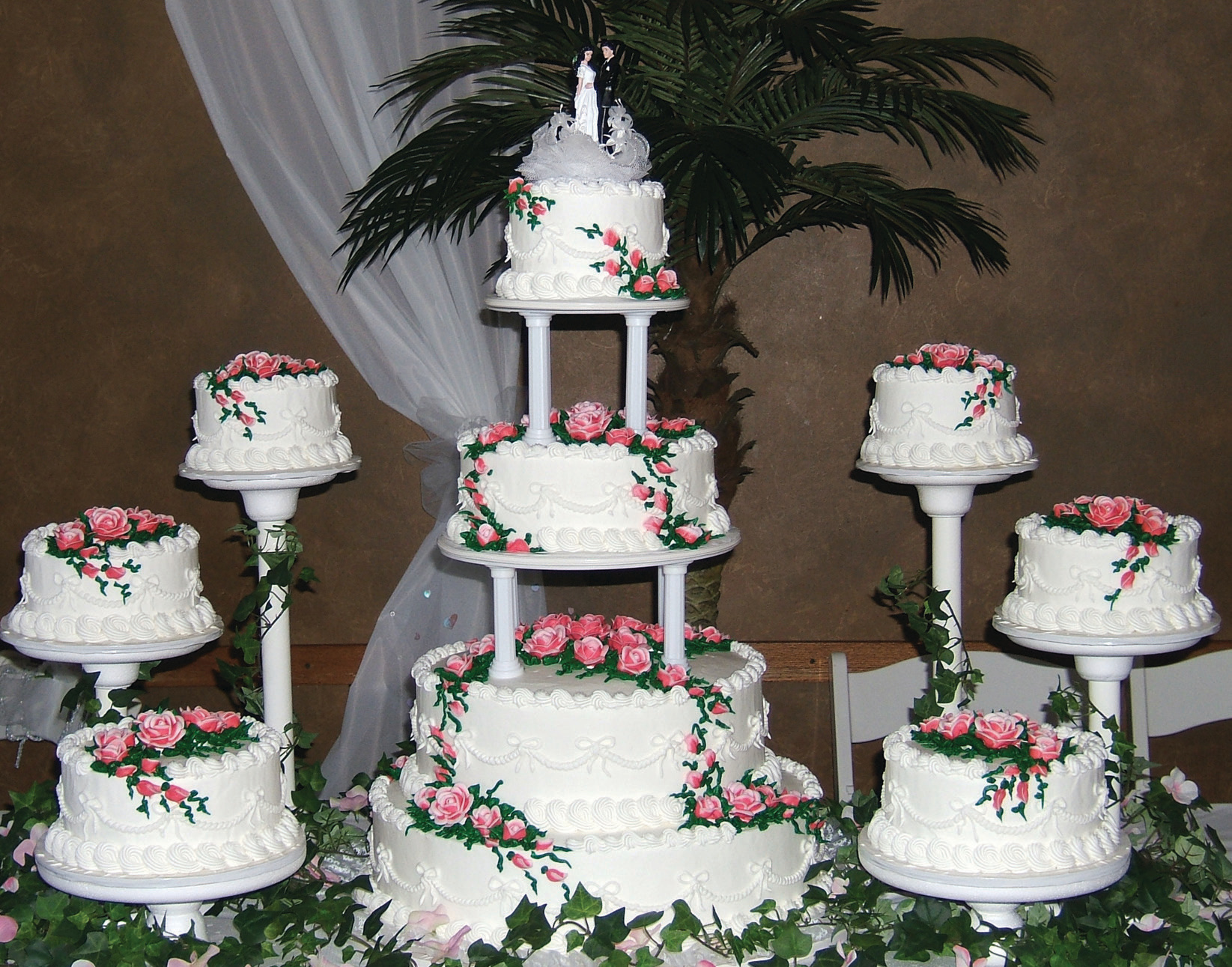 West
Shirley's Bakery, 621-C Old Hickory Blvd., Jackson; 731-668-1495
Middle
Julia's Homestyle Bakery, 1911 Medical Center Parkway, Murfreesboro; 615-890-2253;
borobakery.com

East
Patsy's Bakery and Deli, 401 Richmond St., Church Hill; 423-357-8119;
facebook.com/patsysbakery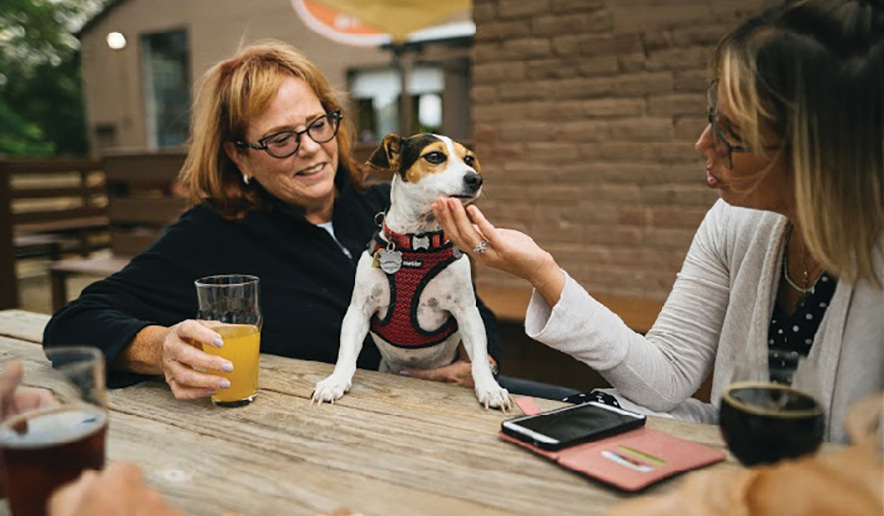 Barbecue
West
Central BBQ, 6201 Poplar Ave., Memphis; 901-417-7962;
cbqmemphis.com

Middle
Slick Pig BBQ, 1920 E. Main St., Murfreesboro; 615-890-3583;
slickpigbbq.com

East
Buddy's Bar-B-Q, 5806 Kingston Pike, Knoxville; 865-588-0528;
buddysbarbq.com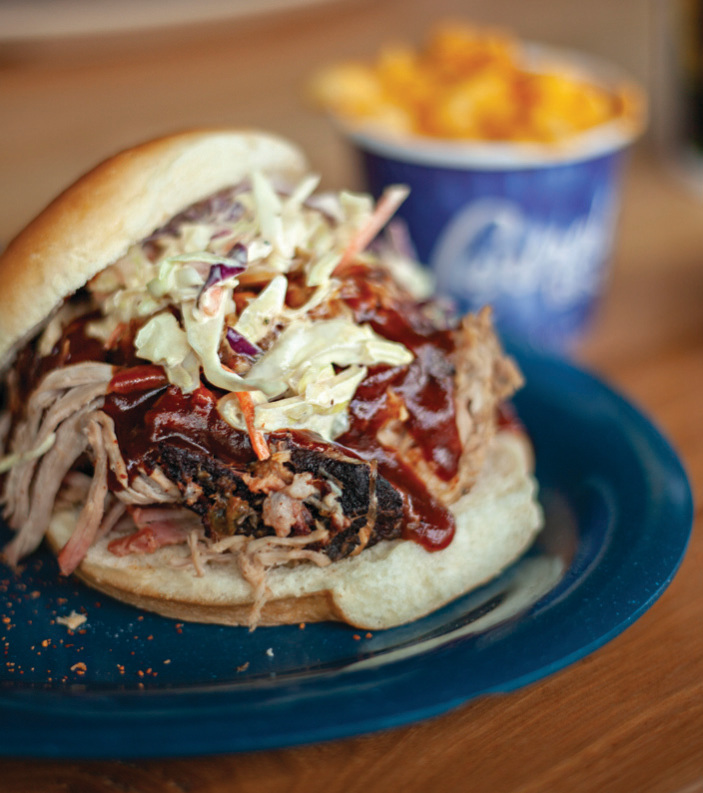 Catfish
West
Catfish Cabin, 1290 S Highland Ave., Jackson; 731-422-1001;
catfishcabinjackson.com

Middle
Uncle Bud's, 2719 Old Lebanon Road, Nashville; 615-678-8080;
unclebuds.com

East
Huck Finn's Catfish, 3330 Parkway, Pigeon Forge; 865-429-3353;
huckfinnsrestaurant.com

Craft Beer
West
Hub City Brewing, 250 W. Main St., Jackson; 731-240-1168;
drinkhubcity.com
Middle
Mayday Brewery, 521 Old Salem Road, Murfreesboro; 615-479-9722;
maydaybrewery.com

East
Bays Mountain Brewery, 154 Commerce St., Kingsport;
baysmountainbrewing.com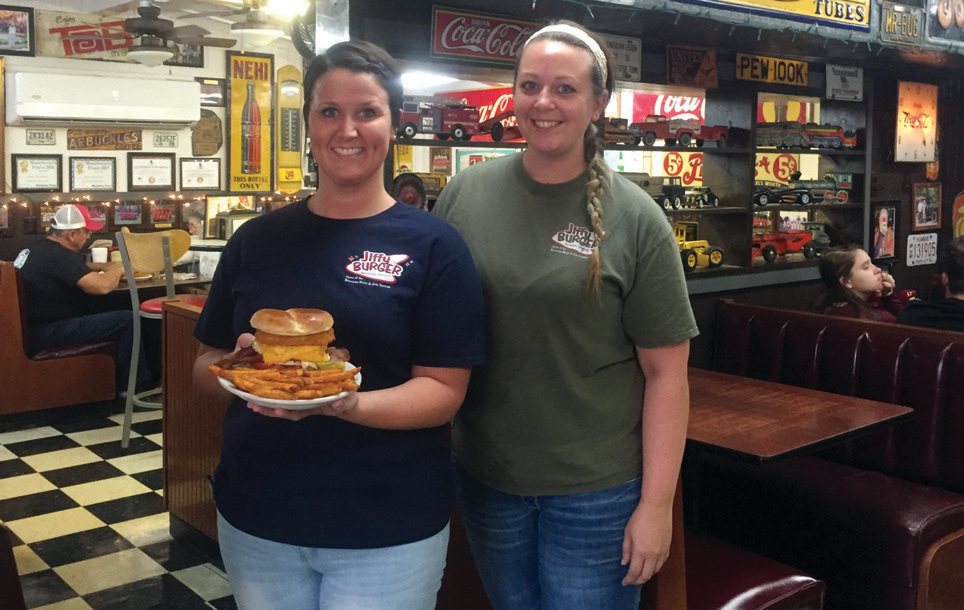 Hamburger
West
The Grind Mac & Cheese Burger Bar, 112 Lovelace St., Martin; 731-587-6912
Middle
Jiffy Burger 1001 Hillsboro Blvd., Man-chester; 931-728-4452
East
Pal's Sudden Service, 1001 Konnarock Road, Kingsport;
palsweb.com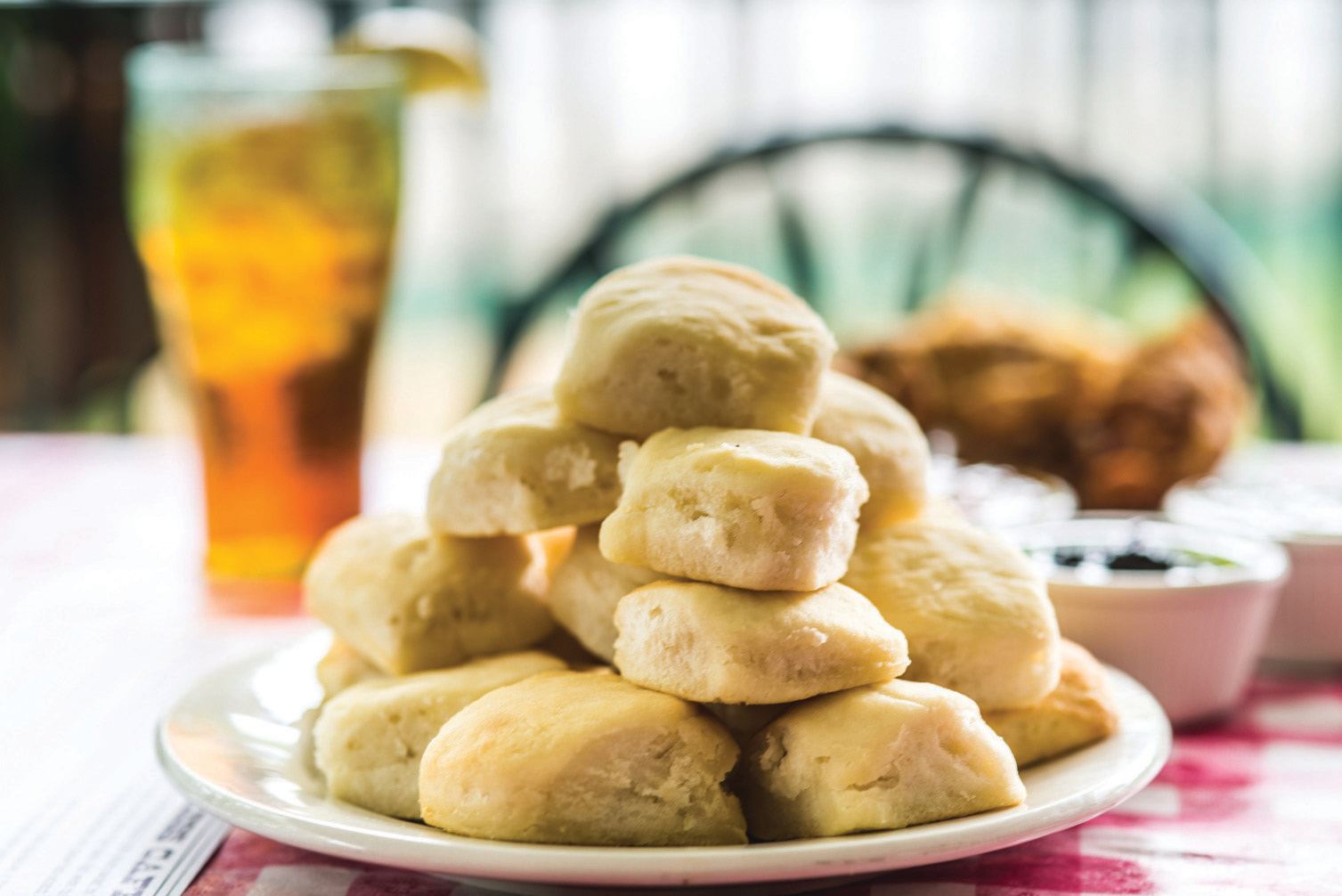 Home/Country Cooking
West
Brooks Shaw's Old Country Store, 56 Casey Jones Lane, Jackson; 731-668-1223;
caseyjones.com
Middle (tie)
Loveless Cafe, 8400 Highway 100, Nashville; 615-646-9700;
lovelesscafe.com
Kleer-Vu Lunchroom, 226 S Highland Ave., Murfreesboro; 615-896-0520
East
The Old Mill Restaurant, 164 Old Mill Ave., Pigeon Forge; 865-429-3463;
old-mill.com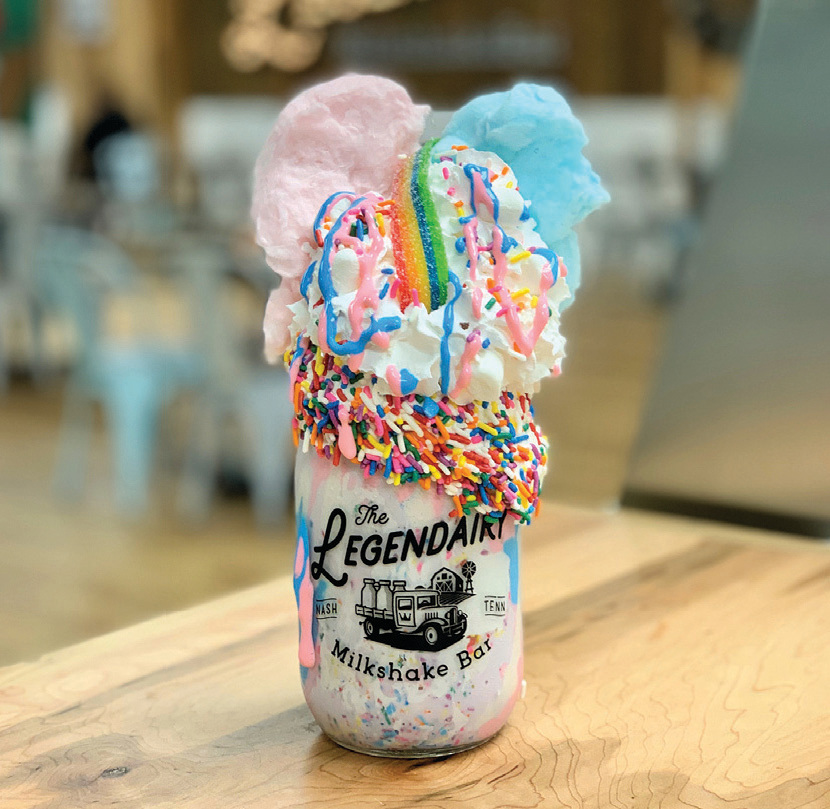 Milkshake
West
The Grind Mac & Cheese Burger Bar, 112 Lovelace St., Martin; 731-587-6912
Middle
Legendairy Milkshake Bar, 171 Third Ave. N., Nashville; 615-750-5843;
legendairymilkshakebar.com
East
Pal's Sudden Service, 1001 Konnarock Road, Kingsport;
palsweb.com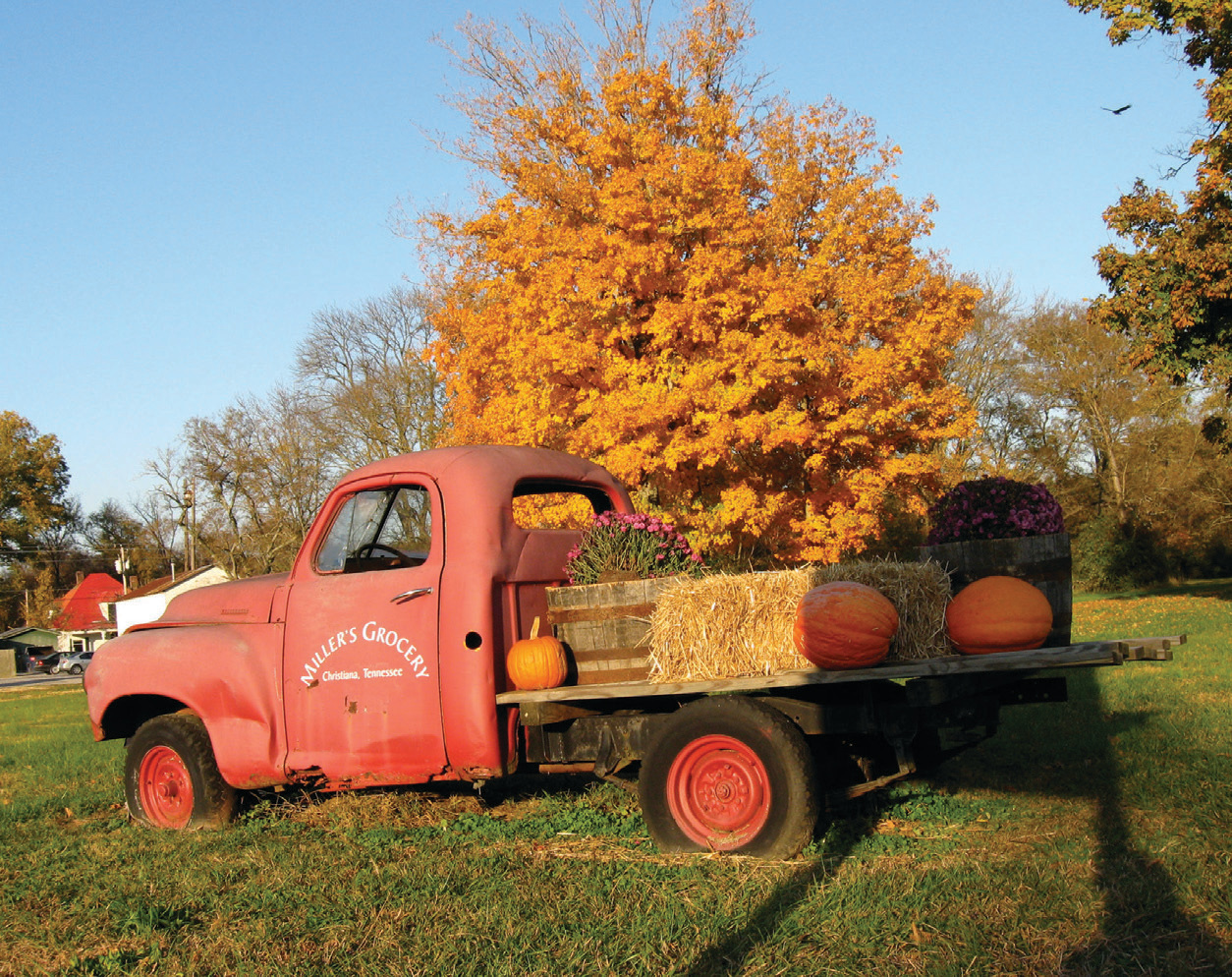 Place for Dessert
West
Dumplin's Bistro & Bakery, 31C Wiley Parker Road, Jackson; 731-664-4959;
dumplinsofjackson.com

Middle
Miller's Grocery, 7011 Main St., Christiana; 615-893-1878;
millersgrocery.com

East
Dairy Cup, 110 Main St. E., Mt. Carmel; 423-357-4181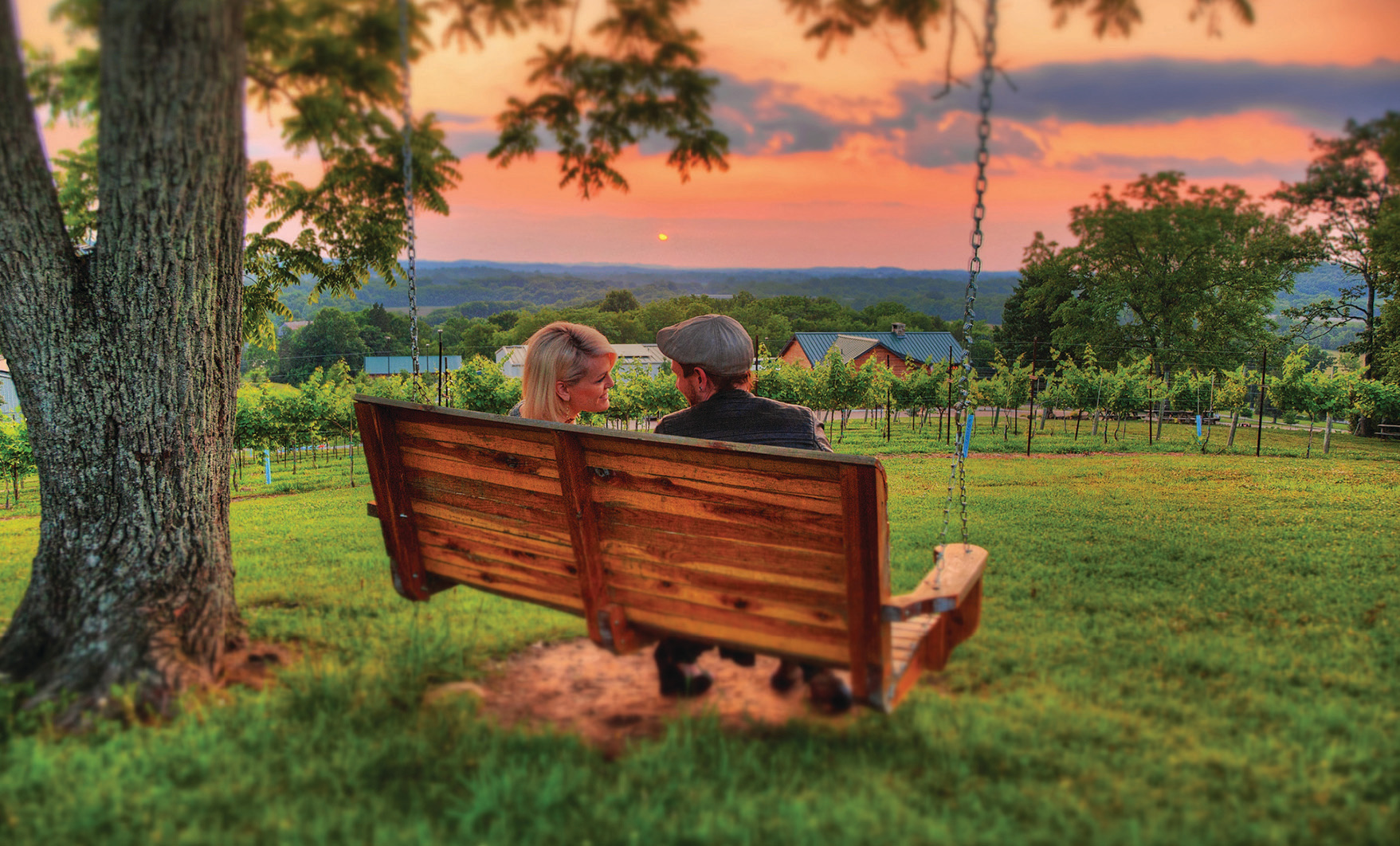 Winery
West
Century Farm Winery, 1548 Lower Brownsville Road, Jackson; 731-424-7437;
centuryfarmwinery.com

Middle
Arrington Vineyards, 6211 Patton Road, Arrington; 615-395-0102;
arringtonvineyards.com

East
Stonehaus Winery, 2444 Genesis Road, No. 103, Crossville; 931-484-9463;
stonehauswinery.com

---
TRAVEL & FUN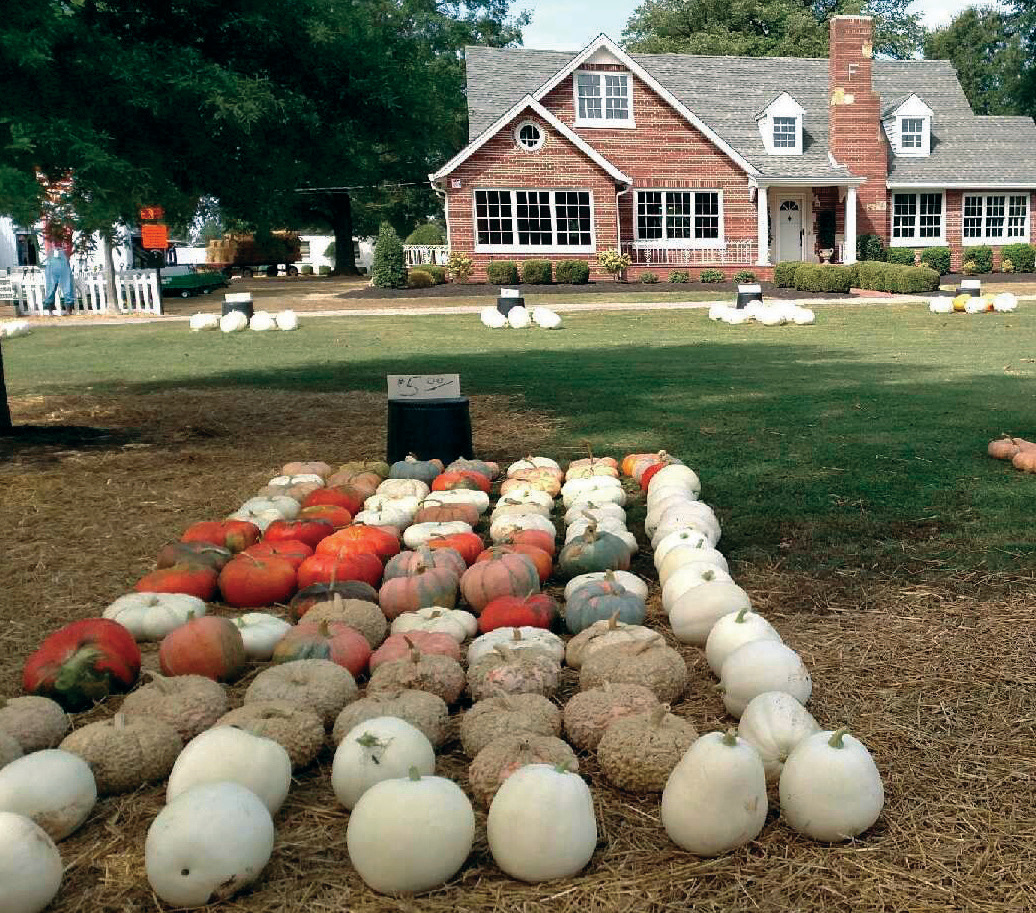 Agritourism/ Pick-Your-Own Farm
West
Green Acres Farm, 158 Medina Highway, Milan; 731-686-2004;
greenacresmilan.com
Middle
Batey Farms, 5331 Baker Road, Murfreesboro; 615-848-4116;
bateyfarms.com
East (tie)
Scott's Strawberry and Tomato Farms, 650 Scott Road, Unicoi; 423-743-7511;
scottfarmstn.com

Oakes Farm, 8240 Corryton Road, Corryton; 865-688-6200;
oakesfarm.com

Camping
West
Chickasaw State Park, 20 Cabin Lane, Henderson; 731-989-5141;
tnstateparks.com/parks/chickasaw

Middle
Fall Creek Falls State Park, 2009 Village Camp Road, Spencer; 423-881-5298;
tnstateparks.com/parksfall-creek-falls

East
Warriors Path State Park, 490 Hemlock Road, Kingsport; 423-239-8531
tnstateparks.com/parks/ warriors-path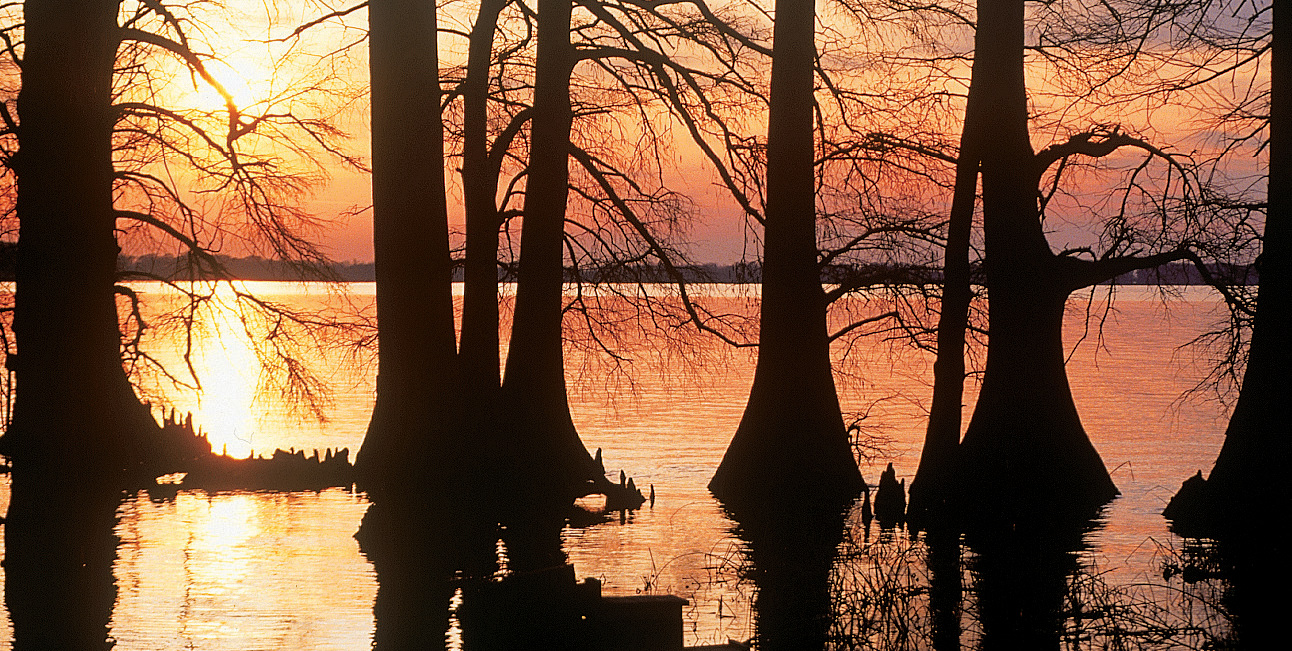 Fishing Spot
West
Reelfoot Lake State Park, 2595 Highway 21 E, Tiptonville; 731-253-9652;
tnstateparks.com/parks/reelfoot-lake

Middle
Percy Priest Lake, Nashville; 615-883-2351;
percypriestlake.org/

East
Cherokee Lake, Bean Station, Morristown, Jefferson City;
cherokee-lake.org

Golf Course
West
Woodland Hills Golf and Country Club, 2 Club House Drive, Pinson; 731-988-5311;
woodlandhillsgolfcourse.com

Middle
WillowBrook Golf Club, 6751 McMinnville Highway, Manchester; 931-728-8989;
golfwillowbrook.net

East
Woodlake Lodge, Golf and Country Club, 330 Woodlake Blvd., Tazewell; 877-423-4653;
woodlakegolf.com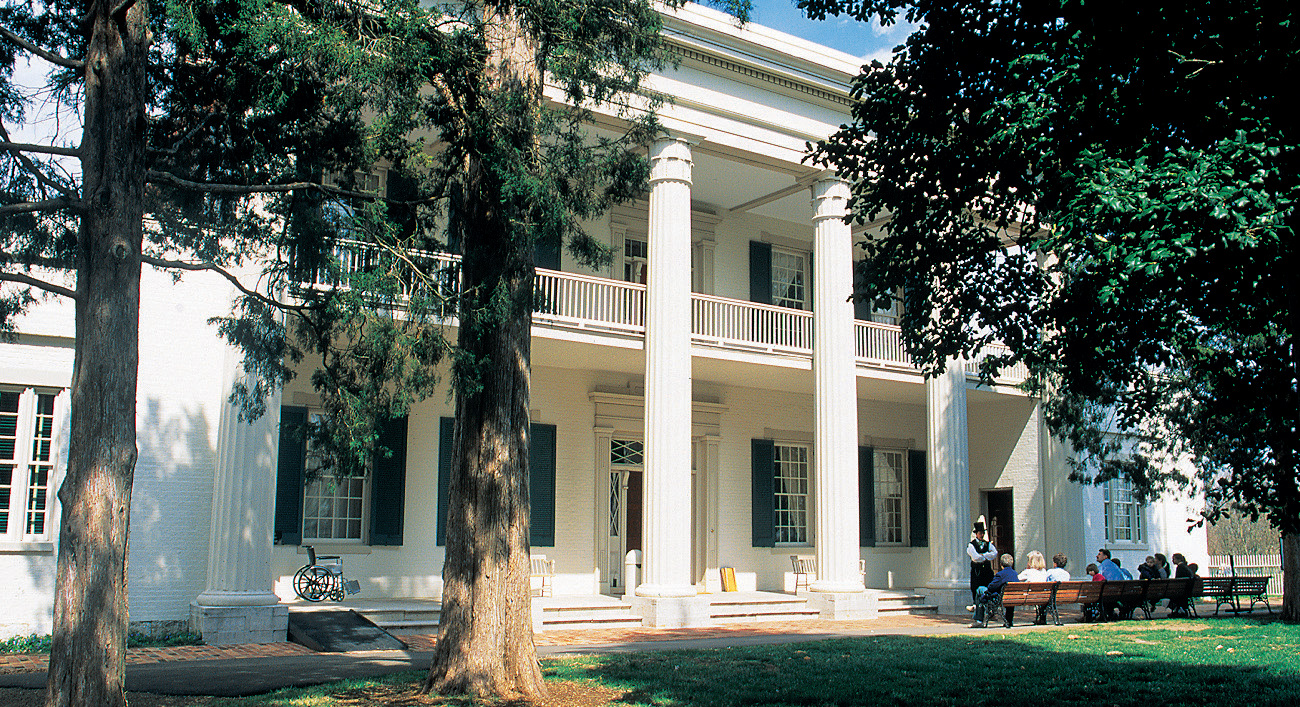 Historic Site
West
Shiloh National Military Park, 1055 Pittsburg Landing Road, Shiloh; 731-689-5696;
nps.gov/shil/index.htm

Middle
Andrew Jackson's Hermitage, 4580 Rachel's Lane, Nashville; 615-889-2941;
thehermitage.com
East
Cades Cove, Great Smoky Mountains National Park, 107 Park Headquarters Road, Gatlinburg; 865-436-1200;
nps.gov/grsm/planyourvisit/cadescove.htm

Sporting Event
West
Memphis Grizzlies, 191 Beale St., Memphis; 901-205-1234;
nba.com/grizzlies

Middle
Tennessee Titans, 1 Titans Way, Nashville;
tennesseetitans.com

East
University of Tennessee Volunteers football, 1600 Phillip Fulmer Way, Suite 201, Knoxville; 800-332-VOLS;
utsports.com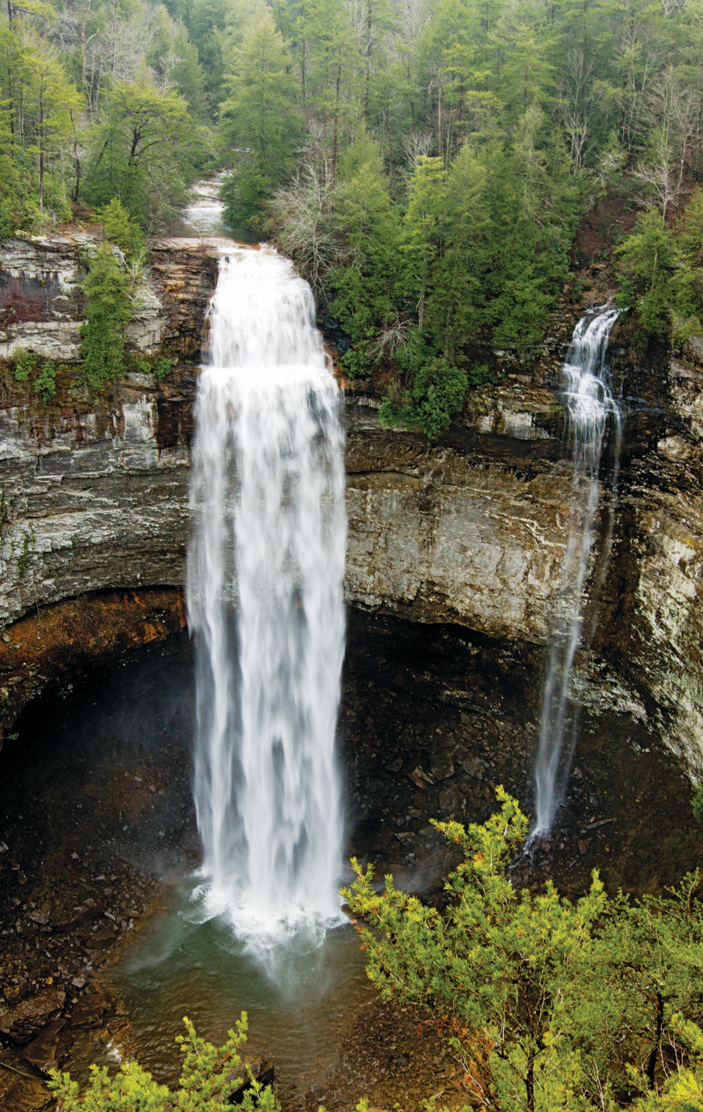 State Park
West
Chickasaw State Park, 20 Cabin Lane, Henderson; 731-989-5141;
tnstateparks.com/parks/chickasaw

Middle
Fall Creek Falls State Park, 2009 Village Camp Road, Spencer; 423-881-5298;
tnstateparks.com/parks/fall-creek-falls

East
Wariors Path State Park, 490 Hemlock Road, Kingsport; 423-239-8531;
tnstateparks.com/parks/warriors-path

---
THE ARTS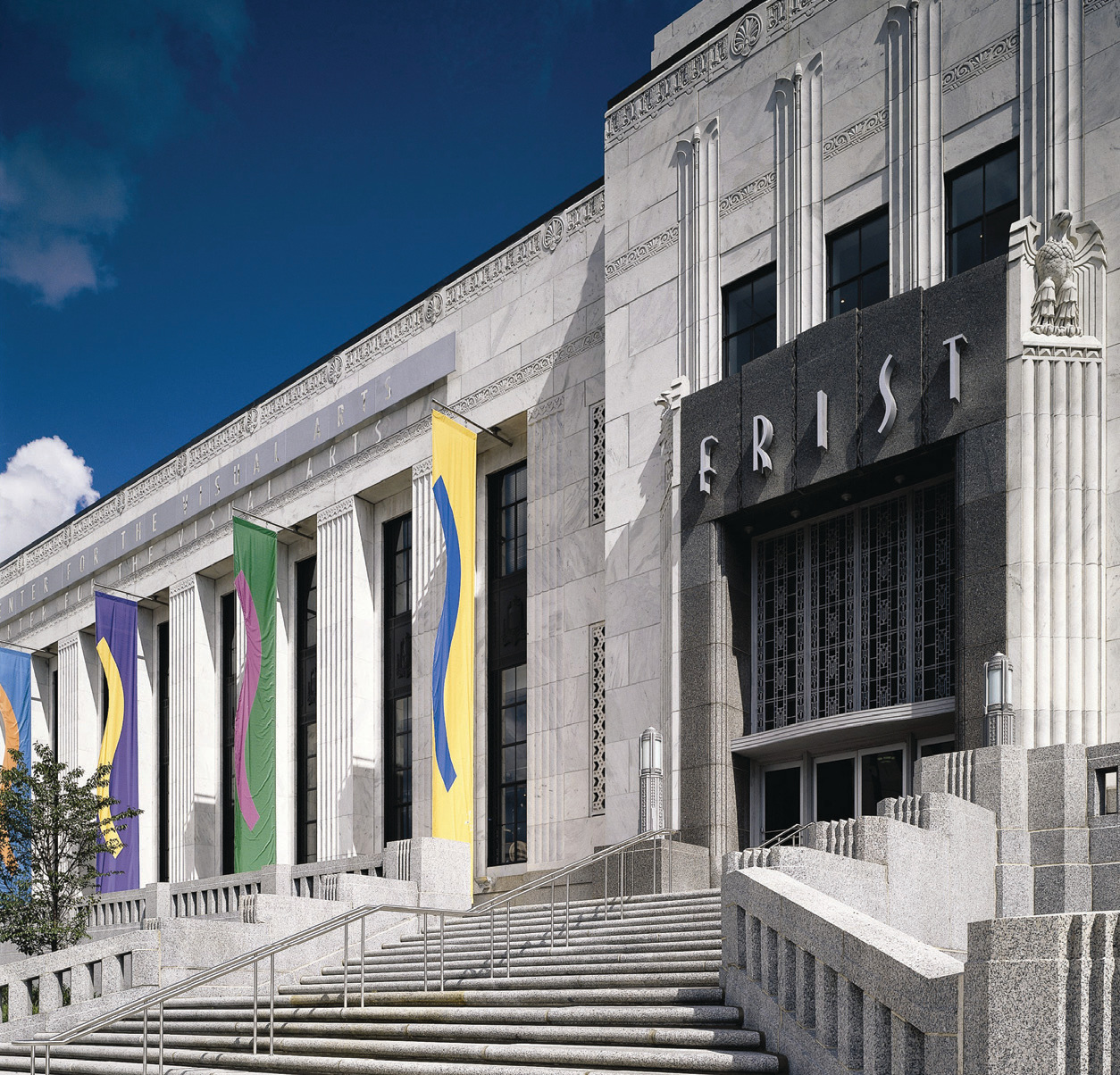 Art Gallery
West
Memphis Brooks Museum of Art, 1934 Poplar Ave., Memphis; 901-544-6200;
brooksmuseum.org
Middle
Frist Center for the Visual Arts, 919 Broadway, Nashville; 615-244-3340;
fristcenter.org

East
Hunter Museum of American Art, 10 Bluff View, Chattanooga; 423-267-0968;
huntermuseum.org

Museum
West
Discovery Park of America, 830 Everett Blvd., Union City; 731-885-5455;
discoveryparkofamerica.com

Middle
Tennessee State Museum, 1000 Rosa L. Parks Blvd., Nashville; 615-741-2692;
tnmuseum.org

East
Museum of Appalachia, 2819 Andersonville Highway, Clinton; 865-494-7680;
museumofappalachia.org
Performing Arts
West
Orpheum Theater, 203 S. Main St., Memphis; 901-525-3000;
orpheum-memphis.com

Middle
Tennessee Performing Arts Center, 505 Deaderick St., Nashville; 615-782-4040;
tpac.org

East
Tennessee Theatre, 604 S. Gay St., Knoxville; 865-684-1200;
tennesseetheatre.com
---
GETAWAYS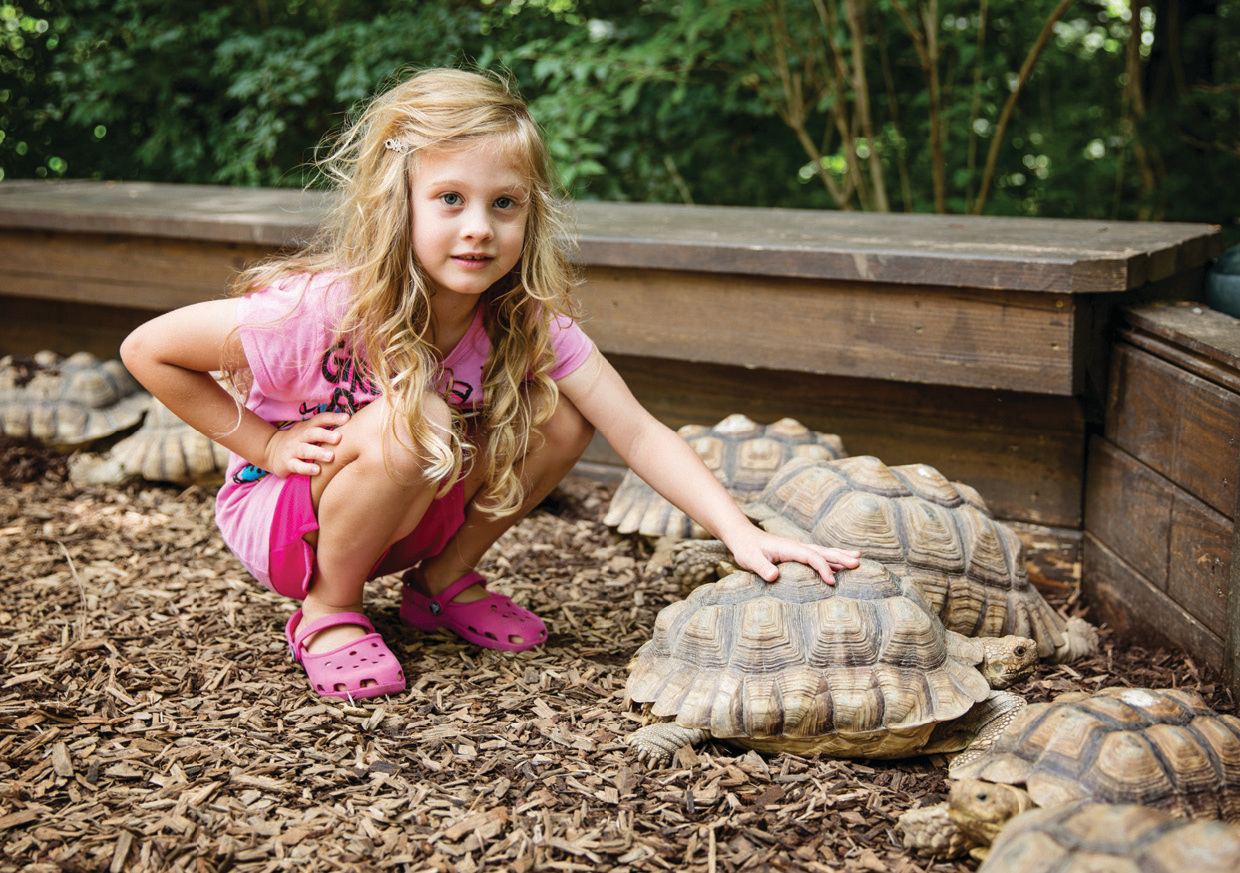 Place to Take the Kids
West
Discovery Park of America, 830 Everett Blvd., Union City; 731-885-5455;
discoveryparkofamerica.com

Middle
Nashville Zoo, 3777 Nolensville Pike, Nashville; 615-833-1534;
nashvillezoo.org

East
Dollywood, 2700 Dollywood Parks Blvd., Pigeon Forge; 800-365-5996;
dollywood.com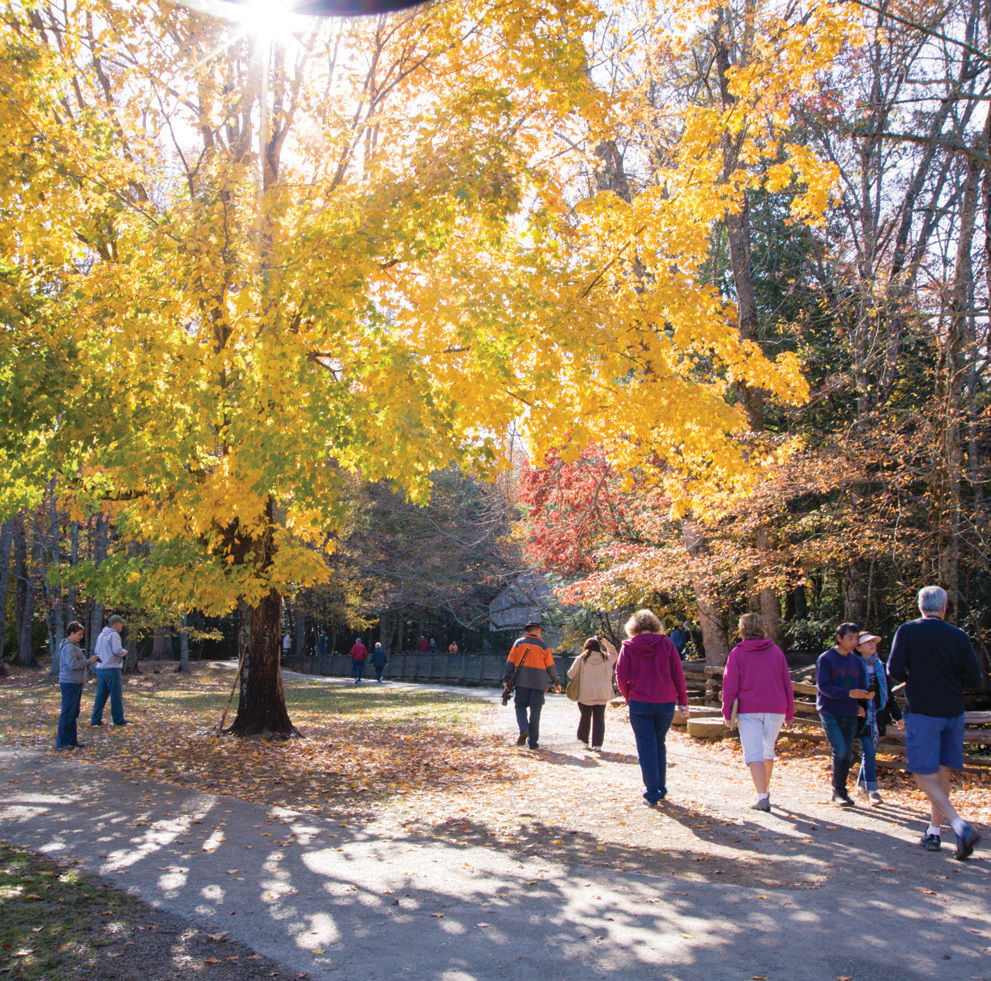 Scenic Drive
West
Reelfoot Lake State Park, 2595 Highway 21 E, Tiptonville; 731-253-9652;
tnstateparks.com/parks/reelfoot-lake

Middle
Natchez Trace Parkway, 2680 Natchez Trace Parkway, Tupelo, Mississippi, to Nashville; 800-305-7417;
nps.gov/natr/index.htm

East
Cades Cove, Great Smoky Mountains National Park, 107 Park Headquarters Road, Gatlinburg; 865-436-1200;
nps.gov/grsm/planyourvisit/cadescove.htm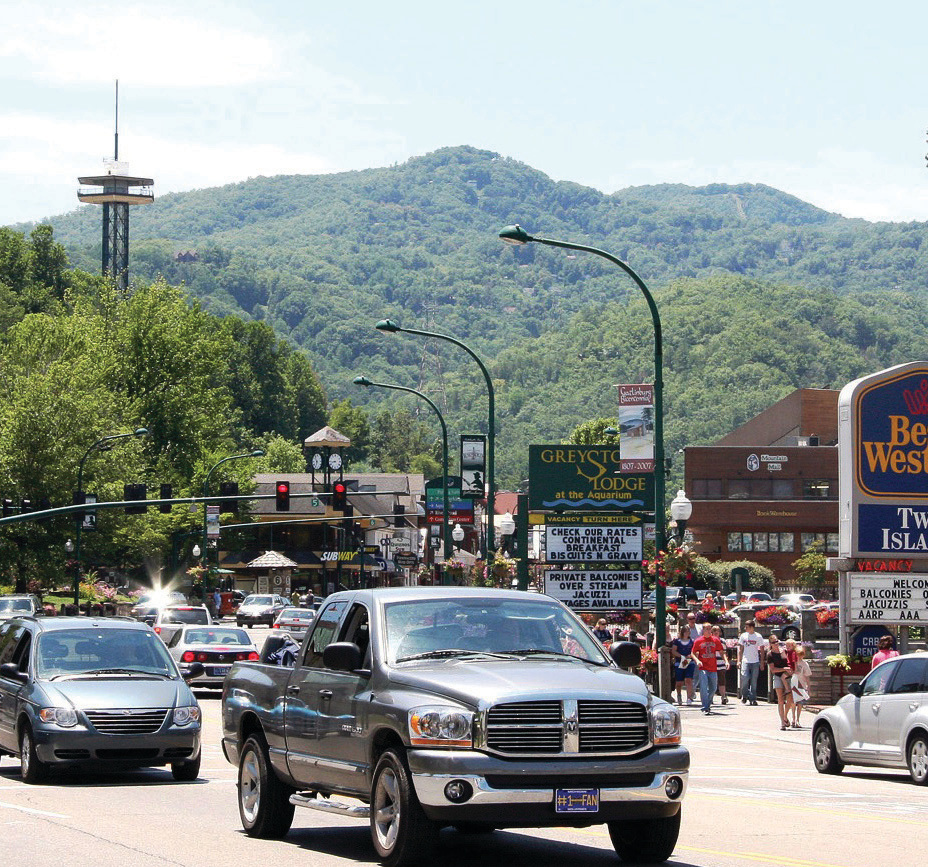 Weekend Getaway
West
Memphis, Memphis Convention & Visitors Bureau, 47 Union Ave., Memphis; 901-543-5300;
memphistravel.com

Middle
Nashville, Nashville Convention & Visitors Bureau, 150 Fourth Ave. N., Suite G-250, Nashville; 800-657-6910;
visitmusiccity.com

East
Gatlinburg, Gatlinburg Convention and Visitors Bureau, 811 E. Parkway, Gatlinburg; 800-588-1817;
gatlinburg.com

---
SHOPPING
Antiques Store
West
Sheffield Antiques Mall, 684 W. Poplar Ave., Collierville; 901-853-7822;
sheffield-antiques.com

Middle
Shelton Lane Antiques, 100 Shelton Lane, Manchester; 931-728-5525;
sheltonlaneantiques.com
East
Red Door Antiques and More, 115 E Main Blvd., Church Hill; 423-707-8202
Farmers Market
West
West Tennessee Farmers' Market, 91 New Market St., Jackson; 731-425-8308;
jacksontn.gov/residents/farmer_s_market
Middle
Nashville Farmers' Market, 900 Rosa L. Parks Blvd., Nashville; 615-880-2001;
nashvillefarmersmarket.org

East
Kingsport Farmers Market, 308 Clinchfield St., Kingsport; 423-224-2821;
kingsportfarmersmarket.org

Flea Market
West
Friendly Frank's Flea Market, 800 S. Highland Ave., Jackson; 901-755-6561;
friendlyfranks.com

Middle
Nashville Flea Market, 625 Smith Ave., Nashville; 615-862-5016;
thefairgrounds.com/fleamarket

East
Great Smokies Flea Market, 220 W. Dumplin Valley Road, Kodak; 865-932-3532;
greatsmokiesfleamarket.com

---
EVENTS
Arts and Crafts Show
West
Reelfoot Arts and Crafts Festival, 2595 Highway 21 East, Tiptonville; 731-885-7295;
reelfootartsandcrafts.com

Middle
Webb School Art and Craft Show, 4 Railroad Square, Bell Buckle;
bellbucklechamber.com/webb-school-art-craft-festival/

East
Gatlinburg Craftsmen's Fair, P.O. Box 70, Gatlinburg; 865-436-7479;
craftsmenfair.com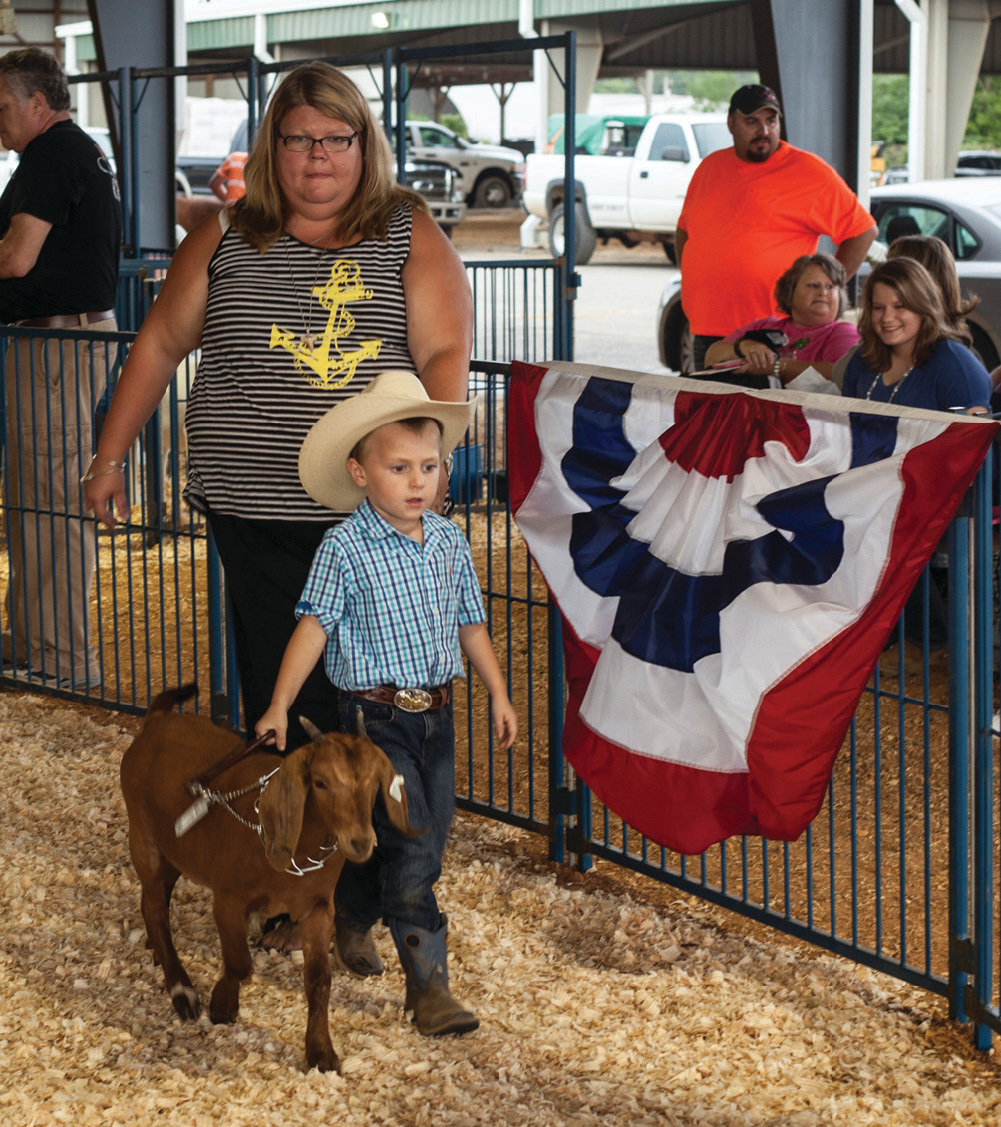 County/Regional Fair
West
West Tennessee State Fair, 118 N. Church St., Jackson (office), fair held at 800 S. Highland Ave.; 731-424-0151;
wtsfair.com

Middle
Wilson County Fair, 945 E. Baddour Parkway, Lebanon; 615-443-2626;
wilsoncountyfair.net

East
Tennessee Valley Fair, 3301 East Magnolia Ave., Knoxville; 865-215-1471;
tnvalleyfair.org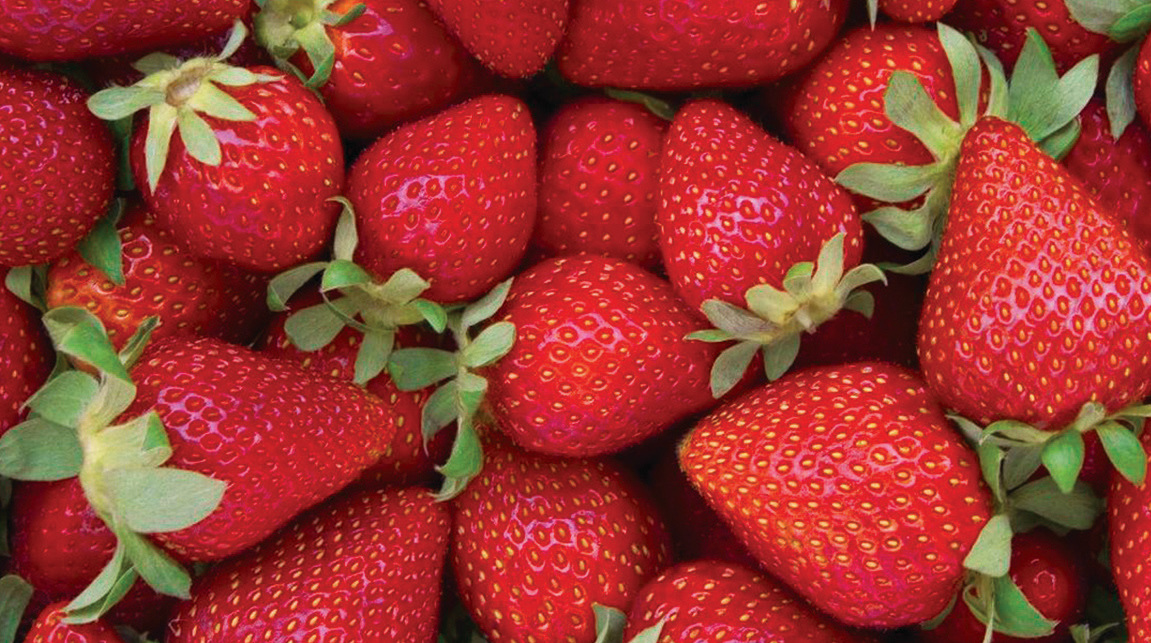 Festival
West
West Tennessee Strawberry Festival, 1200 Main St., Humboldt; 731-784-1842;
strawberryfestivaltn.com

Middle
Bonaroo, 627 Campground Road, Manchester; 512-674-9300;
bonnaroo.com

East
Kingsport FunFest, 400 Clinchfield St., No. 100, Kingsport; 800-743-5282;
funfest.net