It's right around the corner in a hometown near you
While families may be scaling back on large holiday gatherings with out-of-town guests, Tennessee welcomes residents to enjoy the season safely distanced with several special events and activities that can be held outdoors. Across the state, cities, towns and counties are putting new spins on downtown celebrations to welcome the holiday season and Santa Claus — all while abiding by health guidelines.
The twinkle of holiday lights
"Savannah's annual Christmas Parade on Dec. 14 has a new twist," says Beth Pippin, tourism director of the Hardin County Convention & Visitors Bureau. "Our 'reverse parade' features stationary floats that visitors can drive past."
Pickwick Landing State Park's holiday lights will be twinkling Dec. 11 through New Year's for drive-through viewing. "And, of course, the park's lakeside cabins and newly renovated lodge are accepting guests who want to celebrate away from home this year," she says. "We welcome families to come make beautiful Christmas memories with us."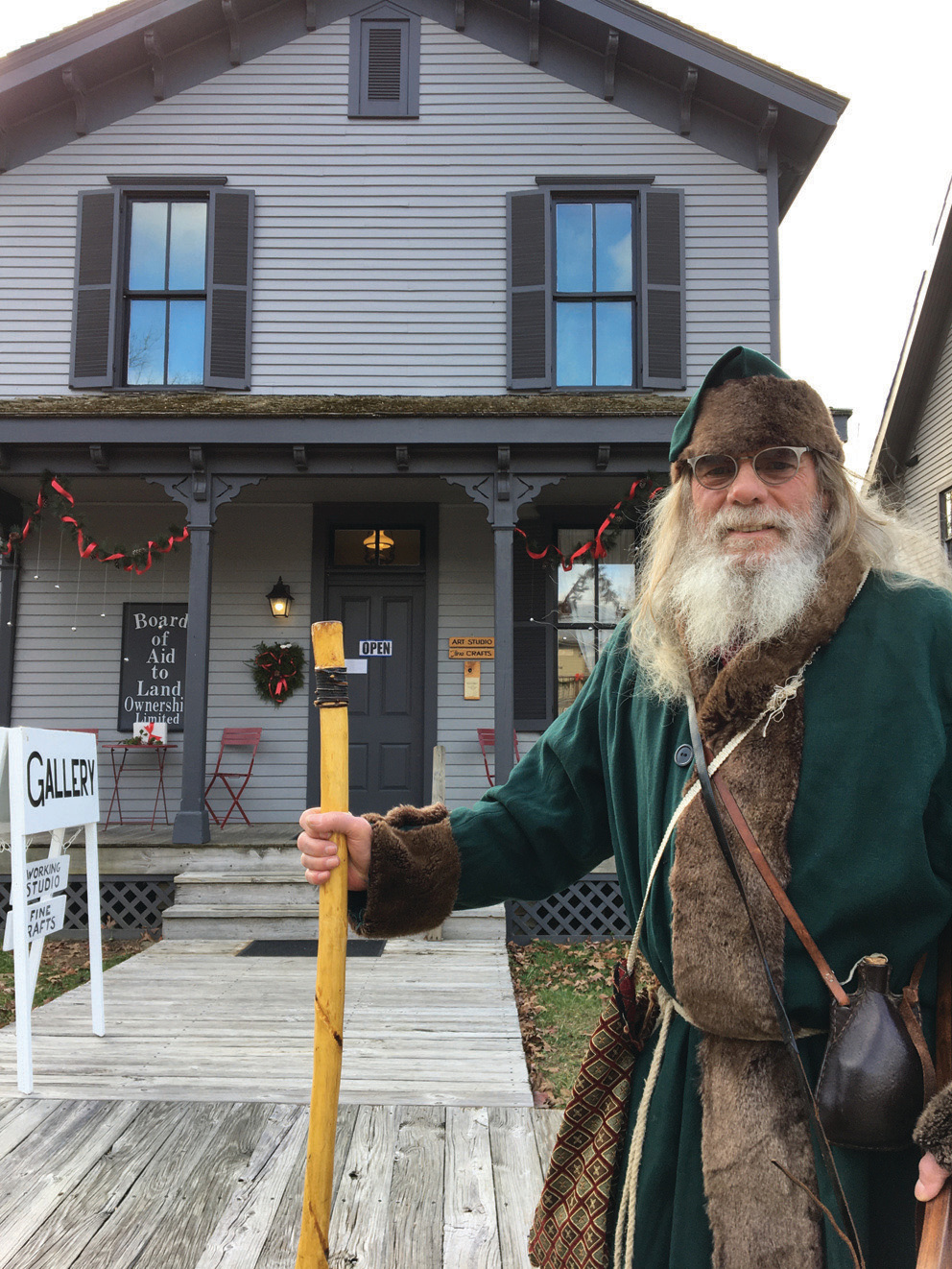 "Few places have winter ice castles, certainly not like the ones at Reelfoot Lake," says Katrina Greer with Reelfoot Lake Tourism Council. "People come from miles around to see this amazing sight. Of course, Mother Nature is in charge of this beautiful phenomenon, which can be seen when the conditions are right anytime into February."
Formed by the wind and waves combined with cold weather, ice forms on the branches of lakeside cypress trees. The result? Ice castles so unusual that they've been pictured in National Geographic.
Discovery Park of America's Let It Glow Light Show opened in mid-November and continues through Dec. 30. With 30 miles of lights in the drive-through display, the light show provides a way for families to get into the holiday spirit while staying safe.
"Discovery Park is offering a safe, socially distanced event this holiday for families to enjoy together without leaving their cars," said Scott Williams, president and CEO of Discovery Park. "They can spend the day at the museum and heritage park, then stick around to experience the light show's more than 1 million lights to help make their holidays brighter."
"Franklin County has that Hallmark Christmas-movie charm during the holidays," says Kayla Doney, executive director of the Franklin County Chamber of Commerce. "We have a small-town feel with big adventures, local shops with wonderful gift ideas and so much more to safely see and do."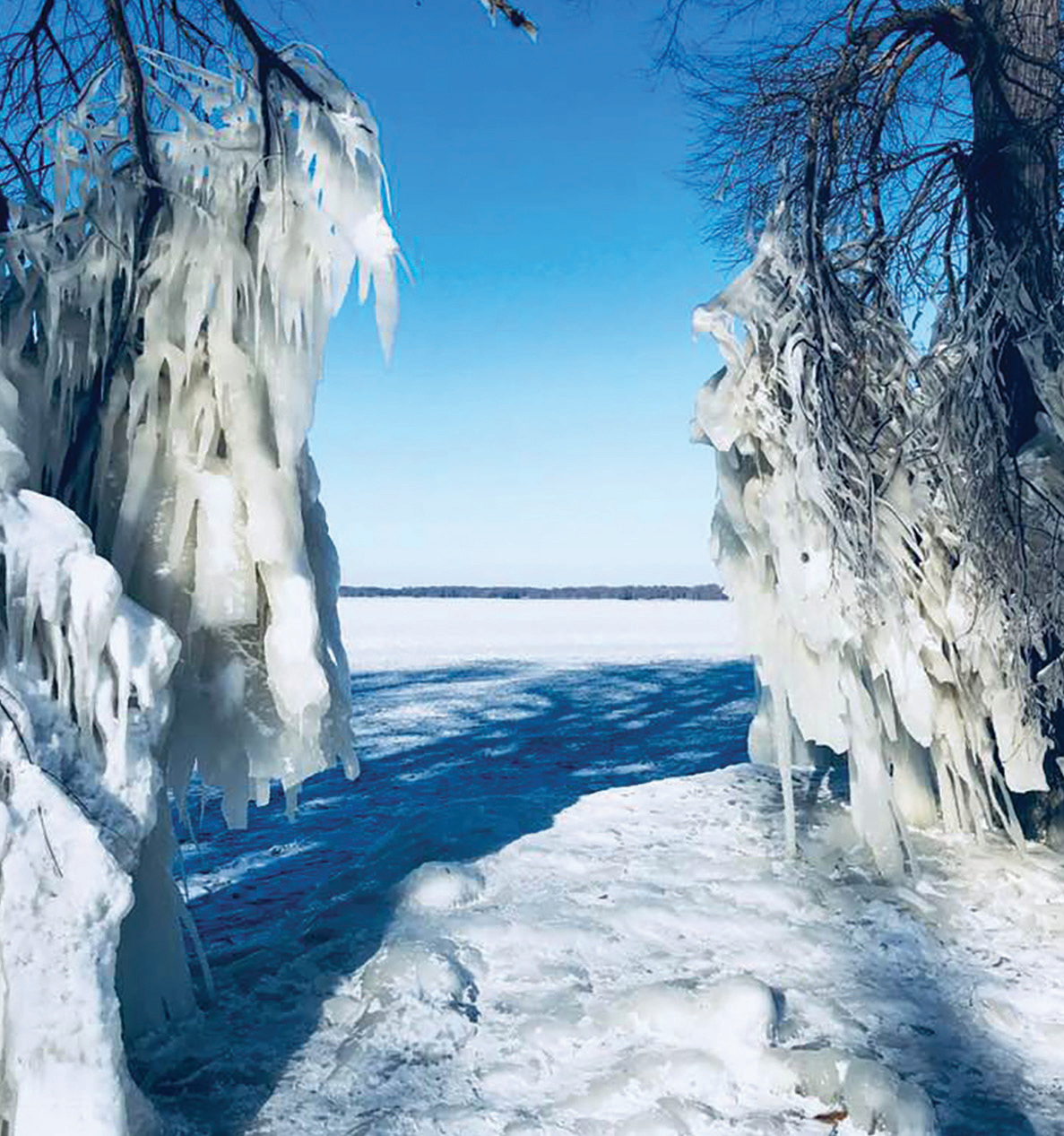 Winchester's Square glitters with sparkling lights, garlands and Christmas music as it celebrates "A Merry Little Downtown Christmas" Dec. 11 and 12. Guests can take carriage rides and listen to the music of the season. The town's Vision Church hosts a seven-day "Very Merry Christmas Celebration" Dec. 6–12 with an indoor walk-through Winter Wonderland, complete with snow. The week ends with the Miss Christmas Miracle Beauty Pageant.
Finding reindeer and a step back in time
Where in Tennessee can you find reindeer? Visit Campbell County in the northeast part of the state, and see for yourself.
"Well, let me set the record straight," says E.L. Morton, mayor of Campbell County. "These aren't really reindeer, but our elk herd is the next best thing. And when it snows up here, you can almost believe that the North Pole has relocated to Campbell County."
The county opened its Elk Viewing Tower in 2005 in the North Cumberland Wildlife Management Area at Hat-field Knob. The tower is open 365 days a year.
"People come from miles around to see the elk," Morton says. "But they also come for our scenery. While you're here, come and stay in one or more of our 500-plus properties listed on Airbnb and Vacation Rental by Owner and our resorts. They're all perfect for a peaceful, scenic family getaway, especially when there's a chance of snow."
The Third Annual Historic Oak Ridge FARM Market offers handcrafted gifts and local art, wreaths and centerpieces, gourmet foods and baked goods from more than 30 vendors. It takes place Dec. 5, 12 and 19 in Jackson Square.
"Our chamber of commerce has created a 'reverse parade' to keep with the spirit of the season," says Katy Watt, president of Explore Oak Ridge. "Visitors will be greeted by Santa and his elves at the end of the parade with treats for all."
In Morgan County, Wartburg's traditional Christmas Marketplace on Dec. 5 at the Courthouse Square begins the holiday season. That evening, the town's Christmas Parade is followed by the lighting of the Christmas tree, Carols, hot chocolate and visits with Santa at the visitor center.
Historic Rugby's old-fashioned Victorian Christmas on Dec. 5 and 12 brings the season to life with costumed carolers, Christmas stories, historic buildings and virtual private home tours.
"Father Christmas makes his way through our historic village both Saturdays, bringing joy to all," says Linda Brooks Jones, owner of the Grey Gables Bed & Breakfast Inn in Rugby. The town's R.M. Brooks General Store has become a destination for good eats, seasonal gifts and memorabilia.
"Morgan County is ready for people to come stay with us at our many bed and breakfasts and Airbnb locations," Brooks Jones says. "We're a little more laid back here and offer a quiet yet entertaining holiday season that you're sure to remember."
The 2020 holiday season may find people seeking new ways to celebrate. Whether you're looking for reverse Christmas parades and drive-through light displays or a chance to start a new tradition by planning an away-from-home experience, look no farther than your nearest small town. Your newest holiday memories may be only a short drive away.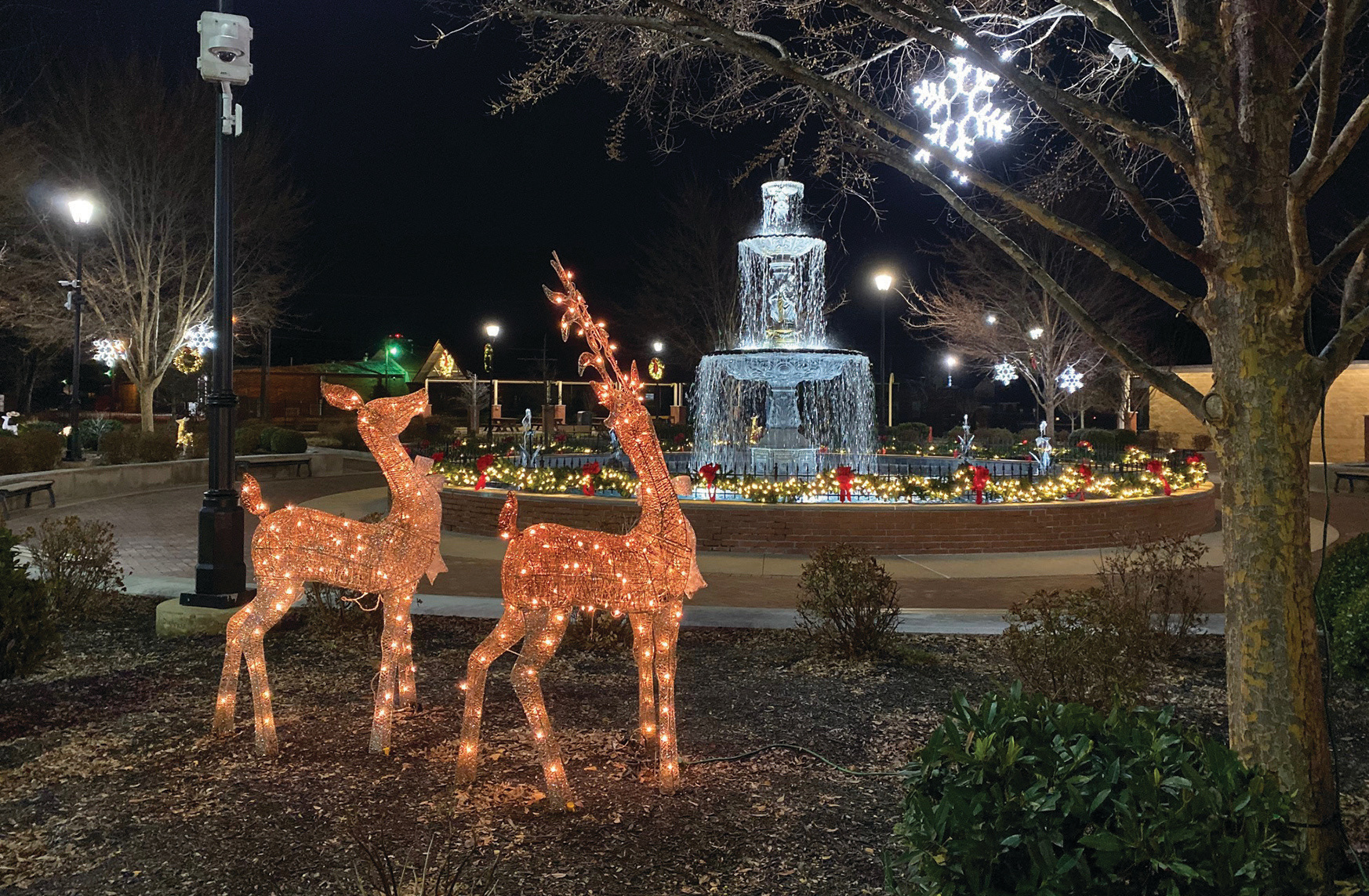 More events in areas mentioned in our holiday travel feature
Other events in Hardin County include Christmas on Main in downtown Savannah, Wreaths Across America at Shiloh National Military Cemetery on Dec. 19 and Happy 126th Birthday Shiloh on Dec. 27, hosted by the Hardin County Convention and Visitors Bureau, complete with cookies and a celebration program.
Towns near Reelfoot Lake dress out for Christmas with holiday parades in Tiptonville on Dec. 3 and Ridgely on Dec. 7. Blue Bank Resort turns Reelfoot's shorelines into a winter wonderland decorated with more than 400,000 lights and animated characters.
Franklin County hosts three holiday parades: Cowan's 56th Annual Christmas Parade on Dec. 5 and two on Dec. 12 in Huntland City and Decherd.
Learn more about the places mentioned in this travel guide
Brownsville • visitbrownsvilletn.com
Campbell County • campbellcountychamber.com
Discovery Park of America • discoveryparkofamerica.com
Explore Oak Ridge • exploreoakridge.com
Franklin County • franklincountychamber.com
Hardin County • tourhardincounty.org
Historic Rugby • historicrugby.org
Morgan County • mctamoco.com
National Park Service • nps.gov
Reelfoot Lake • reelfoottourism.com
Tennessee State Parks • tnstateparks.com
West Tennessee Delta Herigate Center • westtnheritage.com
Tips to help you travel safely
Choosing outdoor or less-crowded destinations is one of the preferred ways to travel more safely this winter. Many organizations, restaurants and attractions throughout the state have reopened their facilities with safety guidelines in place, including social distancing and recommendations or requirements to wear masks. Here are some suggestions to reduce the risks:
Plan an outdoor trip where you can control your social distancing and experience fresh air.
Choose non-peak times to visit such as weekdays or mornings and early afternoons.
Keep your travel group small, limited to immediate family or a few close friends.
Realize that the world of travel is very different now and you may need to be more flexible or patient as you venture out.
Branch out from your normal routine and try new activities that focus on the outdoors such as birding, easy hikes or walking tours of nearby towns.
If lodging is involved, ask questions about cleaning and safety procedures.
Tennessee State Parks maintains a COVID-19 closures page that is updated regularly at tnstateparks.com/about/covid-19-closures.
Visit Tennessee, tnvacation.com, offers suggestions for scenic drives, trails and byways. It also lists virtual experiences that will whet your appetite for in-person visits at tnvacation.com/articles/
virtual-experiences-you-can-have-tennessee.
To be certain, call ahead to find out about guidelines at your intended destinations. For more information about traveling safely and destination recommendations, visit tnvacation.com/travel-safe.
Explore tnmagazine.org to discover more Tennessee travel ideas. You'll find features on interesting attractions and our Almanac of Events.