With temperatures nearing the triple digits in the peak of summer, on some hot Tennessee days, all you want to do is cool off, searching for any kind of a short reprieve from the sweltering heat. This is by no means a comprehensive list of Tennessee attractions where you can beat the heat. Make plans to visit these suggestions, or use them as starting points for planning your own refreshing escapes near your home or across the state.
---
Frozen treats
What's a better way to cool off than ice? Cotton and Snow in Nashville takes snow cones to a new level by not only serving up unique flavors like lavender and maracujá but by also offering a wide variety of unique toppings like cotton candy, ice cream and boba pearls. If shaved ice isn't your thing, there's an array of other treats like the line of SnoBall drinks. Where else can you get cotton candy on your snow cone or a snowball in your lemonade?
Curl de la Creme
2656 Parkway, Suite 6, Pigeon Forge • 865-286-9230, curldelacreme.com/index.htm
Jerry's Sno Cones
1657 Wells Station Road, Memphis • 901-767-2659, jerryssnowcones.com
Rock Island Trolley Stop Ice Cream Shop
1189 Rock Island Road, Rock Island • 931-259-4747, therockislandtrolley.co
Cotton and Snow
2444 Music Valley Drive, Nashville; 5055 Broadway Place, Nashville • 615-750-2684, cottonandsnow.com
---
Stay safe around water
If you're taking to Tennessee's waters, remember that all boats, including canoes and kayaks, must be equipped with one wearable personal flotation device for each person on board or for each person being towed. Find the state's boating regulations at tn.gov/twra/boating and more safety tips at weather.gov/safety/safeboating.
The American Red Cross offers a wealth of water safety information at redcross.org. Topics include drowning prevention and facts; home pool and hot tub safety; and safely swimming at the beach and in lakes, rivers and streams. Visit redcross.org/get-help/how-to-prepare-for-emergencies/types-of-emergencies/water-safety.html or search for "Red Cross Water Safety" in your web browser.
Finally, Tennessee's electric cooperatives remind you that water and electricity never mix. Keep electrical devices away from water, ensure that all outlets near water sources are equipped with ground fault circuit interrupters and never swim near a marina or running boat because they could energize the water. Find more tips at esfi.org.
---
Waterparks
Waterparks are a great way to slide into summer. Nashville Shores has over 20 attractions, including a wave pool, lazy river, lakeside Aqua Park, multiple slides and pools and the newest Riptide Racer, the longest ride of its kind that is over five stories tall and longer than a football field! Nashville Shores is celebrating its 25th anniversary this year and continues to be a staple when it comes to beating the heat in Tennessee's capital city.
Nashville Shores
4001 Bell Road, Hermitage • 615-889-7050, nashvilleshores.com
Wave Country
2320 Two Rivers Parkway, Nashville • nashville.gov/departments/parks/water-activities/wave-country
Lake Winnie SOAKya Water Park
1730 Lakeview Drive, Rossville, Georgia • 706-866-5681, lakewinnie.com/chattanooga-water-park
Dollywood's Splash Country Park
2700 Dollywood Parks Blvd., Pigeon Forge • 1-800-DOLLYWOOD, dollywood.com/waterpark
---
Splash pads
Splash pads are another cooling water destination, and there are many (usually free) options popping up all over the state! Some are in iconic locations like Chattanooga's Coolidge Park, which has installed a circular fountain splash pad area with seven large animal fountains. Make sure to check the times and dates of operation because many splash pads are seasonal; Coolidge Park's splash pad runs from Memorial Day to Labor Day, and the park is open from 6 a.m. to 9 p.m.
Mud Island Park
125 N. Front St., Memphis • 901-312-9190, facebook.com/MudIslandRiverPark
Eiffel Tower Park
1020 Maurice Fields Drive, Paris • paristn.gov/splash-park
Coolidge Park
150 River St., Chattanooga • visitchattanooga.com/listing/coolidge-park/1271
World's Fair Park
963 World's Fair Park Drive, Knoxville • 865-215-4311, worldsfairpark.org/worlds-fair-park/splash-pads
---
Aquariums and zoos
Aquariums and zoos are ideal places to beat the heat while also appreciating the wonderful wildlife around us. Tennessee Aquarium visitors can take a peek into marine life from all over the world in the Ocean Journey exhibit and also on the big screen in "Secrets of the Sea 3D" in the IMAX 3D Theater. Meanwhile, the River Journey exhibit celebrates the freshwater ecosystems of the Southeast, with interactive exhibits like the opportunity to pet a lake sturgeon. Visitors can be sure to leave with a deeper understanding of what can be found in the depths of our Tennessee rivers and lakes.
Tennessee Aquarium
1 Broad St., Chattanooga • 800-262-0695, tnaqua.org
Zoo Knoxville
3500 Knoxville Zoo Drive, Knoxville • 865-637-5331, zooknoxville.org
Chattanooga Zoo
301 N. Holtzclaw Ave., Chattanooga • 423-697-1322, chattzoo.org
Ripley's Aquarium of the Smokies
88 River Road, Gatlinburg 865-430-8808, ripleyaquariums.com/gatlinburg
---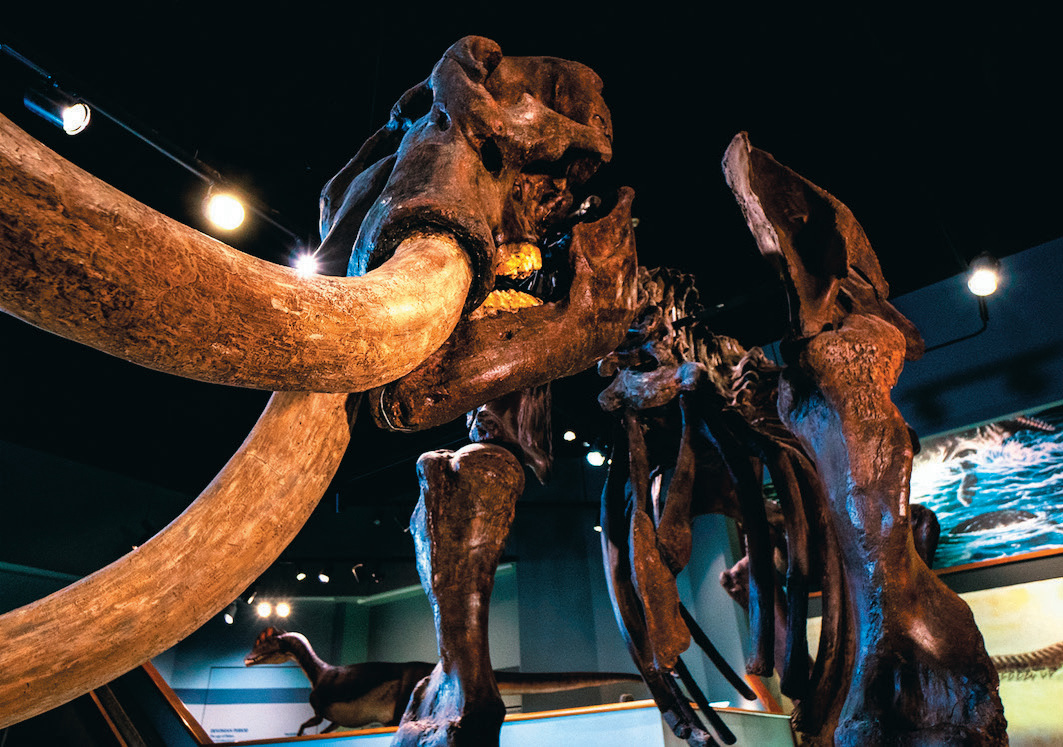 Museums
Museum visits are great ways to continue education into the summer months while also keeping out of the hot summer weather altogether. The Memphis Museum of Science and History has natural history and cultural history collections with over 42,000 items along with the historic Pink Palace Mansion. This summer, the museum has two exhibits that resonate in a musical city like Memphis: "America at the Crossroads: The Guitar and a Changing Nation" and "Grind City Picks: The Music That Made Memphis." Museum exhibits cover a wide variety of educational topics; look up your local museum to see what kinds of exhibits it is offering this summer!
Memphis Museum of Science and History
3050 Central Ave., Memphis • 901-636-2362, moshmemphis.com
Discovery Park of America
830 Everett Blvd., Union City • 731-885-5455, discoveryparkofamerica.com
American Museum of Science and Energy
115 E. Main St., Oak Ridge • 865-294-4531, amse.org
Tennessee State Museum
1000 Rosa L. Parks Blvd., Nashville • 615-741-2692, tnmuseum.org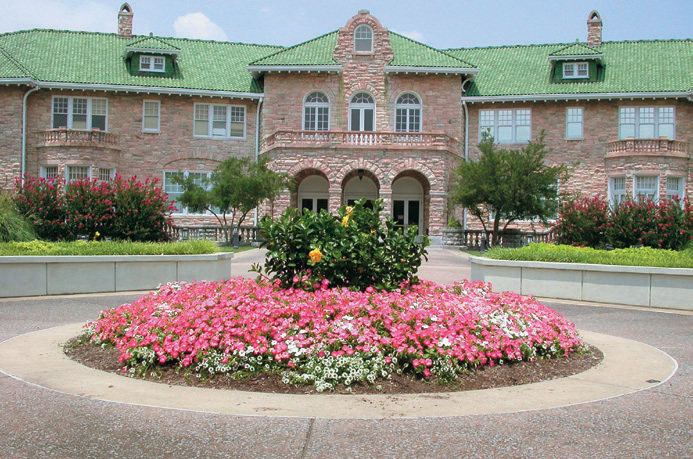 ---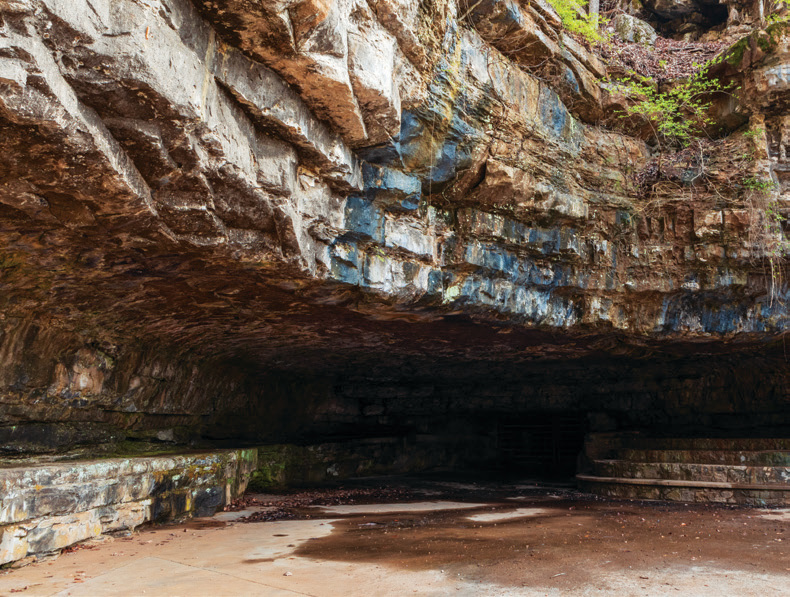 Caves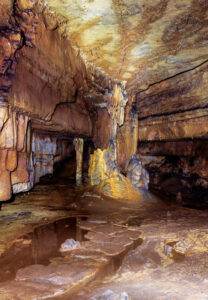 Caves are not only among the coolest places — temperature-wise — people could visit while exploring the outdoors during Tennessee summers but are also interesting areas to learn about Tennessee history, geology, biology and more. Dunbar Cave in the Clarksville state park of the same name is a great cave to visit because of its unique prehistoric significance — it has Mississippian Native American cave art from as early as the 14th century. Visitors are allowed to take scheduled tours in the cave May through September.
Dunbar Cave State Park
401 Old Dunbar Cave Road, Clarksville • 931-648-5526, tnstateparks.com/parks/dunbar-cave
Cordell Hull Birthplace State Park
1300 Cordell Hull Memorial Drive, Byrdstown • 931-864-3247, tnstateparks.com/parks/cordell-hull-birthplace
Fall Creek Falls State Park
2009 Village Camp Road, Spencer • 423-881-5298, tnstateparks.com/parks/fall-creek-falls
Ruby Falls
1720 S. Scenic Highway, Chattanooga • 423-821-2544, rubyfalls.com
---

Stargazing
There's nothing quite like reaching the end of a hot summer day and watching as countless stars fill the sky. Pickett CCC Memorial State Park is known for its night sky; it was the first park in the Southeast to earn a Silver-Tier International Dark Sky Park designation in 2015 and has a night sky similar to those found in many Western states. The park has an astronomy field open to the public year-round for stargazing. It's good to note that most other state parks close around sunset and only allow overnight camp or cabin guests to stargaze on their grounds, so this activity might require some extra planning.
Meeman-Shelby Forest State Park
910 Riddick Road, Millington • 901-876-5215, tnstateparks.com/parks/meeman-shelby
Edgar Evins State Park
1630 Edgar Evins State Park Road, Silver Point • 931-646-3080, tnstateparks.com/parks/edgar-evins
Big Hill Pond State Park
1435 John Howell Road, Pocahontas • 731-645-7967, tnstateparks.com/parks/big-hill-pond
Pickett CCC Memorial State Park
4605 Pickett Park Highway, Jamestown • 931-879-5821, tnstateparks.com/parks/pickett