Fall Color Scouts Can Find a Lot to Feast Their Eyes Upon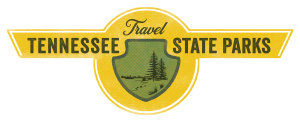 Fall is one of the best seasons to enjoy the outdoors in Tennessee. The heat of summer has receded, replaced with a combination of sunny days and just enough crispness in the air to bring to mind brightly colored fall leaves, pumpkins and warm mugs of coffee or hot chocolate. One of the best places to enjoy the autumn air and a variety of under-the-blue-sky activities is Cumberland Mountain State Park outside Crossville.
The birth of a park
Like many parks in Tennessee, Cumberland Mountain has its roots in the New Deal and Civilian Conservation Corps. But it also has the added historical layer of being part of the Cumberland Homesteads Project, which was under the New Deal agency called the Subsistence Homesteads Division. The aim of the Cumberland Homesteads Project was to relocate Cumberland Plateau families left poverty-stricken by the Great Depression to small farms.
"Shortly after the project was established, several businessmen and political leaders from across Tennessee convened and drafted a proposal to have a homesteads project established in the Cumberland Plateau region, which had been particularly hard hit by the Depression when dozens of coal mines in the region were forced to close," says Chip Hillis, park manager at Cumberland Mountain State Park.
The project got underway with approval in early 1934 and became the only homesteads project in Tennessee out of the 35 nationwide. A 27,000-acre tract was chosen for the farms and communal features.
"The Civil Works Administration hired several hundred Crossvillians to clear and prepare the land for the homesteads, helping ease the Depression in Cumberland County," Hillis says. "In 1935, 250 families were selected for the project from over 1,500 applicants."
Part of the Cumberland Homesteads Project called for the construction of a recreational area near the center of the homesteads where the new families could play, recreate and relax. This area would be known as Cumberland Homesteads Park. The first CCC workers assigned to this project were transferred from Pickett State Forest in 1935.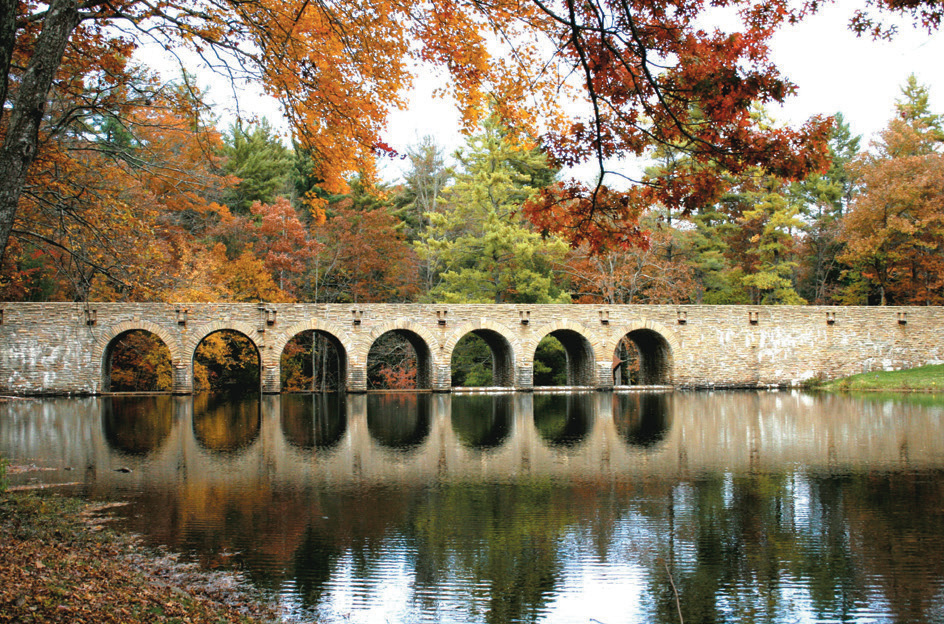 Something casual visitors may not know is that the first superintendent of this project was World War I hero Sgt. Alvin C. York. Among the aspects of the project he oversaw was the arch bridge and dam used to impound Byrd Creek to create a lake for boating, swimming and fishing.
All of this was hard work, but the young men were glad to have it. Officially, the age range for CCC employment was 18–25, but Hillis later learned that some were even younger. During the combined celebration of the 75th anniversary of Tennessee State Parks as well as Cumberland Mountain State Park's 72nd anniversary, several then 90-something veterans of the CCC camp were in attendance to watch park rangers dressed in CCC uniforms re-create the work the CCC boys had done in their youth. While talking to these men, Hillis learned that most of them had lied about their age in order to find work to help support their families. Some were as young as 15 when they joined the CCC.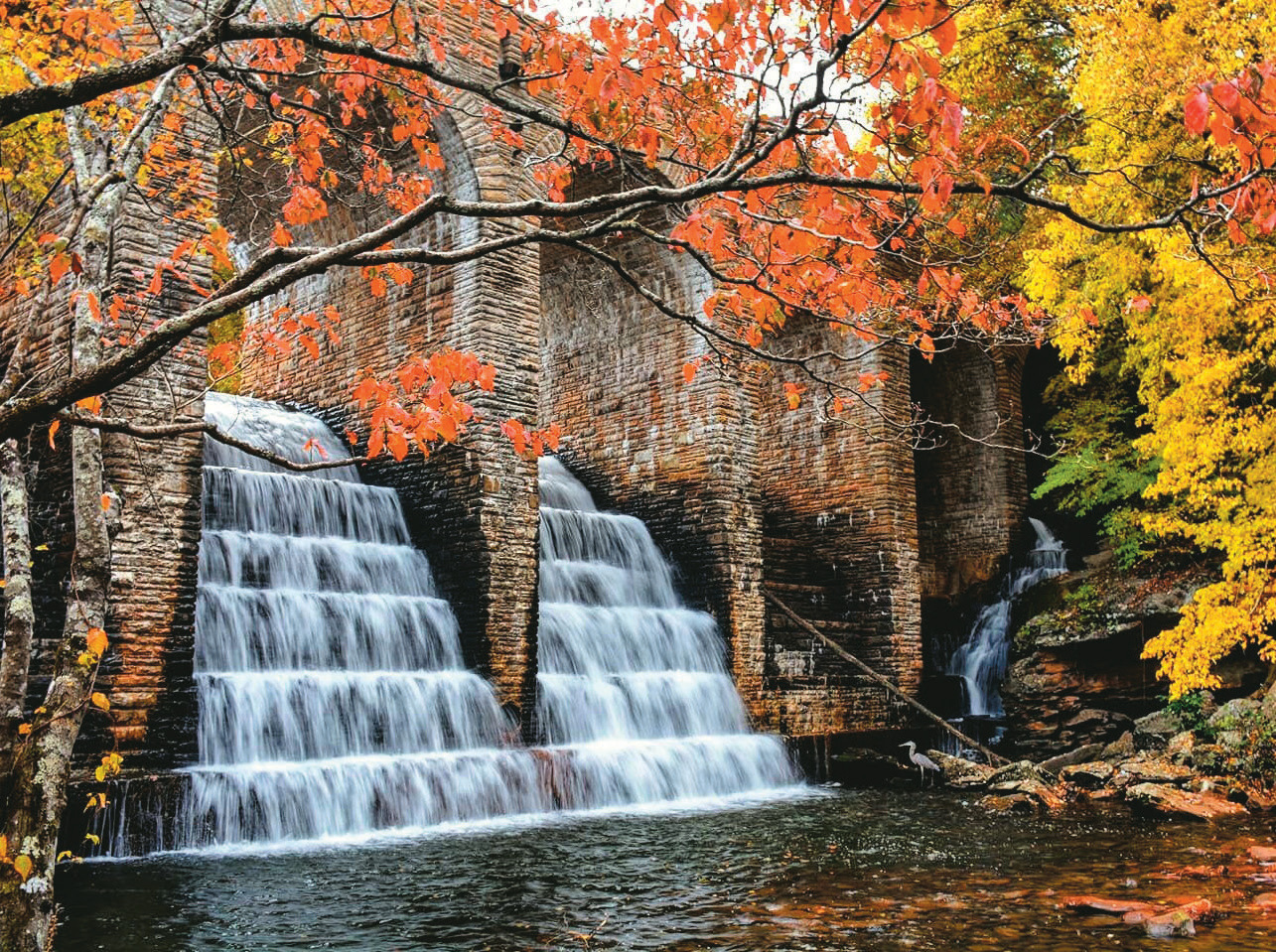 "I was blown away trying to imagine a young 15-year-old boy trying to drive one of those big rock or log trucks, which didn't even have power steering nor power brakes, yet they did it and were so happy to have the opportunity to do so," Hillis says. "They became men at such a young age as well as helping to create something so beautiful and enjoyable for everyone for years to come, and what a legacy they have left behind."
The state of Tennessee went on to acquire the park property from the Farm Security Administration in 1938, and Cumberland Mountain State Park opened to the public in July 1940.
The park today
It's been decades since the homesteads project aimed to give people a better, more enjoyable life, combining subsistence with recreation. Today, the recreation part remains as the park is filled with more than 1,700 acres of outdoor fun opportunities.
Byrd Lake still offers fishing, boating and swimming. The boat dock remains open until the end of October, weather permitting, and with a $5 lake permit you can launch your personal kayak, johnboat, paddleboard or canoe for a peaceful, relaxing day on the water. Don't have your own watercraft? You can rent them from the park for the day.
For the anglers, Byrd Lake offers opportunities to catch bass, bluegill and catfish all year and is stocked with trout in the winter months.
If golfing is more to your liking, make plans to play at the popular Bear Trace at Cumberland Mountain course. Designed by Jack Nicklaus, it has been honored by several golfing magazines. Call 931-707-1640 to book your tee time.
The park is home to 16 miles of trails, some dedicated to hiking and some to biking.
When you're tired from all the outdoor fun and ready to relax, you don't even have to go home. Stay at one of the park's 145 campsites or 37 cabins. But plan ahead because these facilities have seen an upsurge in booking since the pandemic began.
"With social distancing being more important, visitors are using Cumberland Mountain to get outside and enjoy the fresh air," Hillis says. "The impact that we have seen due to the pandemic is an influx of visitors — both in-state and out-of-state travelers. Our trails have had a lot of foot traffic, and the park facilities have been maxed out on several occasions. The campgrounds were full for most of 2020 and 2021, having record numbers of guests both years, as well as the cabin operation that set a record for visitation this past year."
The park also has the popular Homestead Harvest Restaurant, but it is currently closed for renovation. Be sure to check the park's website for updates on its status.
Park as office
If you're like most people, you've probably been on vacation somewhere and thought, "Wow, it would be cool to work and live here." Hillis gets to live this reality, having been with Cumberland Mountain State Park since 1989. Before that, he grew up in a family that would often visit parks, including Cumberland Mountain, and was taught to appreciate, respect and enjoy state parks.
"The best parts of being park manager at Cumberland Mountain are the naturally beautiful workplace that I get to work at every morning, the ability to get outside and enjoy this place and making sure others get to enjoy it just as much," says Hillis. "Looking back over my 35-year career with Tennessee State Parks, I can't imagine any other profession that would be more enjoyable and rewarding for me."
Cumberland Mountain State Park

For more information, visit the park's website at tnstateparks.com/parks/cumberland-mountain or call the park office at 931-484-6138.