Onions. Can anyone imagine cooking without them?
The simple onion can add so much flavor to recipes, it's hard to imagine cooking without this staple. It would be quicker to list savory dishes that don't recommend onions than to catalog all the ones that do. Depending on the variety of onion you choose, you can add oniony heat, spice, sweetness or color to any dish. These onion-centric recipes are so good they might make you weep… even when you're not chopping them!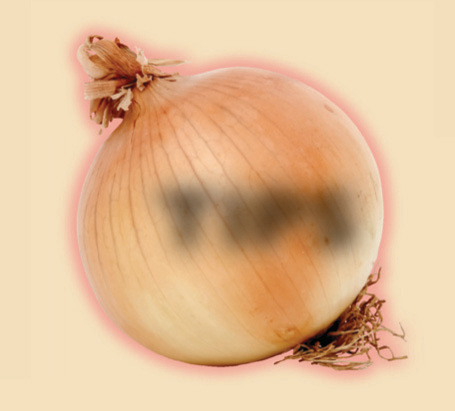 Tips and Trivia
Trivia:
Related to lilies, onions belong to the Allium family. There are hundreds of family members, but other edible relatives are shallots, leeks, chives and garlic.
The word onion comes from the Latin word "unio," which means "a single large pearl."
There are more than 1,000 different varieties of onions.
Tips:
Onions have a relatively long shelf life if kept in a cool, dry place with good air circulation.
Once cut, onions should be wrapped tightly in plastic and kept refrigerated away from fruits.
Tears when chopping or slicing are caused by sulfuric compounds in the cells of the root.
Cutting the onion cold will help eliminate the watery eyes. Just pop it in the freezer for 15 minutes, then peel and cut.
---
Ask Chef Tammy
Email your cooking questions to Tammy Algood: [email protected].
Rebecca received a jar of marrons glacé and is not sure how to enjoy it. "Can you give me some suggestions?" she writes.
Rebecca, I would feast on them right out of the jar, probably rationing just a couple at a time! These are chestnuts that have been simmered in a vanilla sugar syrup. In essence, they are candied. You can chop them and use in fruit salads, in baked goods or as a topping on ice cream, but my preference is to enjoy them as is.
"I made a pot of stew, but the meat is tough. Can you help me remedy this?" writes Ashley.
Ashley, this usually means the stew hasn't cooked long enough, so if it is reasonable to cook it longer, you can start there. If it is easily done, you can fish out the meat chunks and cut them into smaller pieces. Also, a teaspoon of sugar added to the pot will help the meat tenderize faster, as will tomatoes. So if the recipe is compatible, add some canned chopped tomatoes and cook a bit longer.
Marshall likes to use fresh tomatoes but has recipes from his family that almost always call for canned. "Can I substitute fresh tomatoes for canned cup for cup? That is what I have been doing, but it doesn't seem to have the right consistency," he writes.
Marshall, 1 cup of canned diced tomatoes is the equivalent of 1½ cups of fresh tomatoes that have been chopped, then simmered for 10 minutes. That should help your consistency issue!