Location and offerings make Natchez Trace State Park popular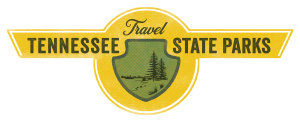 About halfway between Nashville and Memphis, you'll find a great place to undertake a wide array of outdoor activities, a perfect spot to visit as summer bleeds into fall. Natchez Trace State Park, like many state parks across Tennessee, owes its origin to President Franklin D. Roosevelt's New Deal program, the purpose of which was economic support to Americans struggling from the Great Depression. Evidence of the work done by the Civilian Conservation Corps and Works Progress Administration during those early years is still visible in the park today.
The park, which covers 10,000-plus acres, is surrounded by state forest land. Together they make a contiguous tract of land of more than 46,000 acres filled with lots of recreational opportunities. This land that was purchased when times were tough has been a source of peace and relaxation over the past year and a half as Americans have been struggling yet again. Similar to other parks across the state, Natchez Trace recently became a magnet for those needing fresh air and the solace that comes from being out in nature.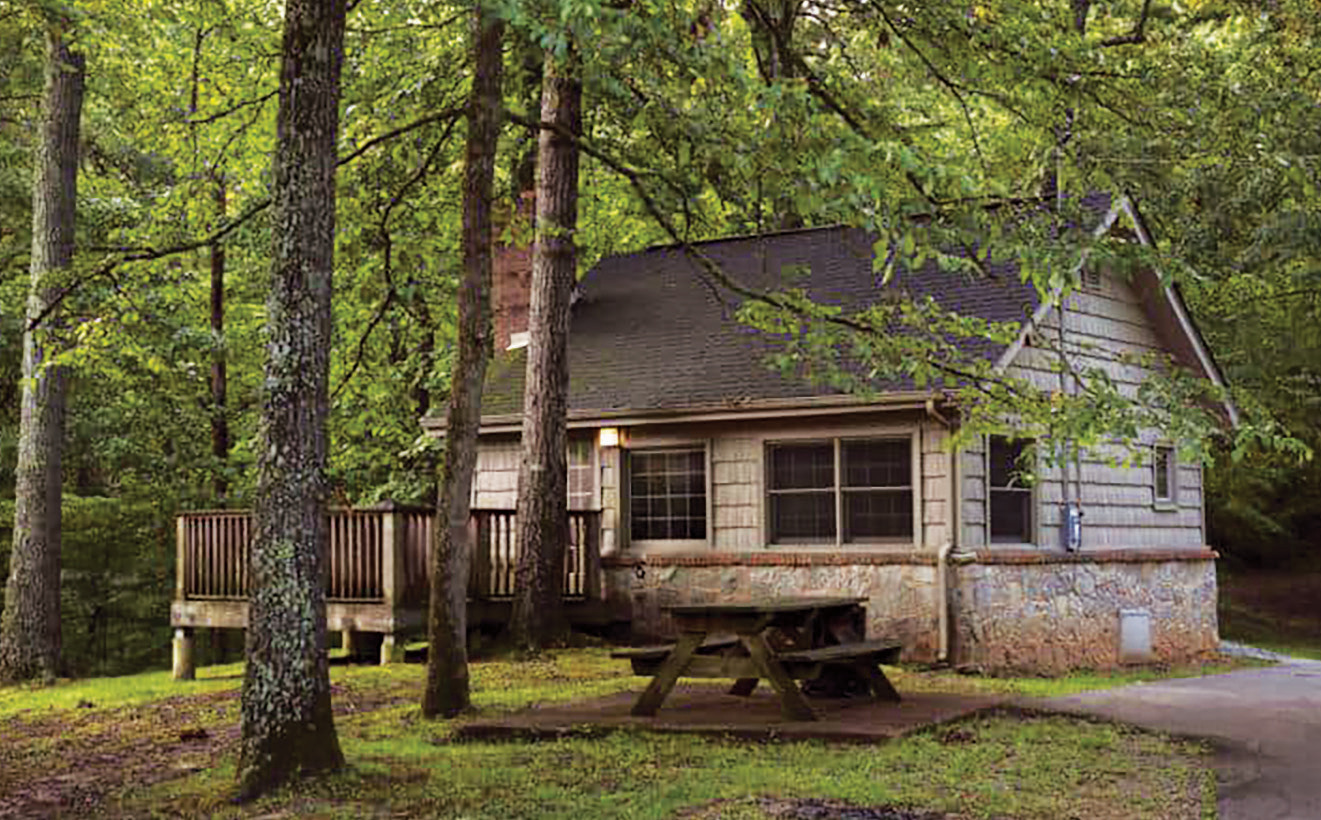 Outdoor activities
"Due to the size and the way we are spread out, visitation numbers — although increased — have not been a problem due to COVID," says Park Manager Chris Hill. "Our campgrounds are filling up on a more regular basis where in the past they only filled on holiday weekends."
As the hotter temperatures of summer begin to give way to somewhat cooler late-summer and early-fall temperatures, it's an attractive time to take advantage of all the activities the park and the surrounding forest land have to offer.
Within that area are four lakes offering boating, fishing and swimming; several state park hiking trails, including a 40-mile overnight trail; many miles of multiuse forestry roads that allow activities such as biking, horseback riding, off-road vehicle use and additional hiking; four improved campgrounds with full hookups and primitive tent options; and a resort that includes a lodge, restaurant and 27 cabins.
"That gives room and facilities for many types of outdoor adventures," Hill says. "Fishing is good in all of the lakes, and hunting is allowed in the state forest area and a portion of the park."
Day-use picnic areas are popular for locals or those making a quick stop for some al fresco lunch before continuing their travels. The park has a shooting range and an archery range as well. The shooting range can accommodate rifle and pistol shooting but not shotguns.
As you might imagine with that many acres of pine and hardwood forest and four lakes, there are abundant opportunities for birders to observe woodland birds and waterfowl. More than 135 different bird species have been spotted in some part of the park or surrounding state forest.
Natchez Trace is one of the few state parks with a full wrangler camp for horseback riding enthusiasts. There are 65 campsites with full hookups, two bathhouses and a dump station located at the camp. More than 250 miles of riding trails are located nearby, providing hours worth of enjoyment in the saddle.
History
"The park also has a rich historical element with many remnants of the early settlers still present as well as examples of how the New Deal program helped reclaim land from erosion and assisted in making it into a sustainable recreation area," says Hill, who has been first a park ranger and then park manager at Natchez Trace State Park since 1998.
While the origin of the park came out of the New Deal era, the park was named after a much older part of Tennessee's history. It's located in an area where an alternate route of the Natchez Trace ran. This series of footpaths was used by animals and Native Americans for thousands of years before eventually being traversed by boatmen returning to their homes after floating goods downriver to sell in Natchez, Mississippi, or New Orleans.
The Natchez Trace Parkway, a 444-mile scenic route that is managed by the National Park Service and roughly follows the Old Natchez Trace, lies on the opposite side of the Tennessee River from the park. This route runs from outside of Nashville to Natchez, Mississippi.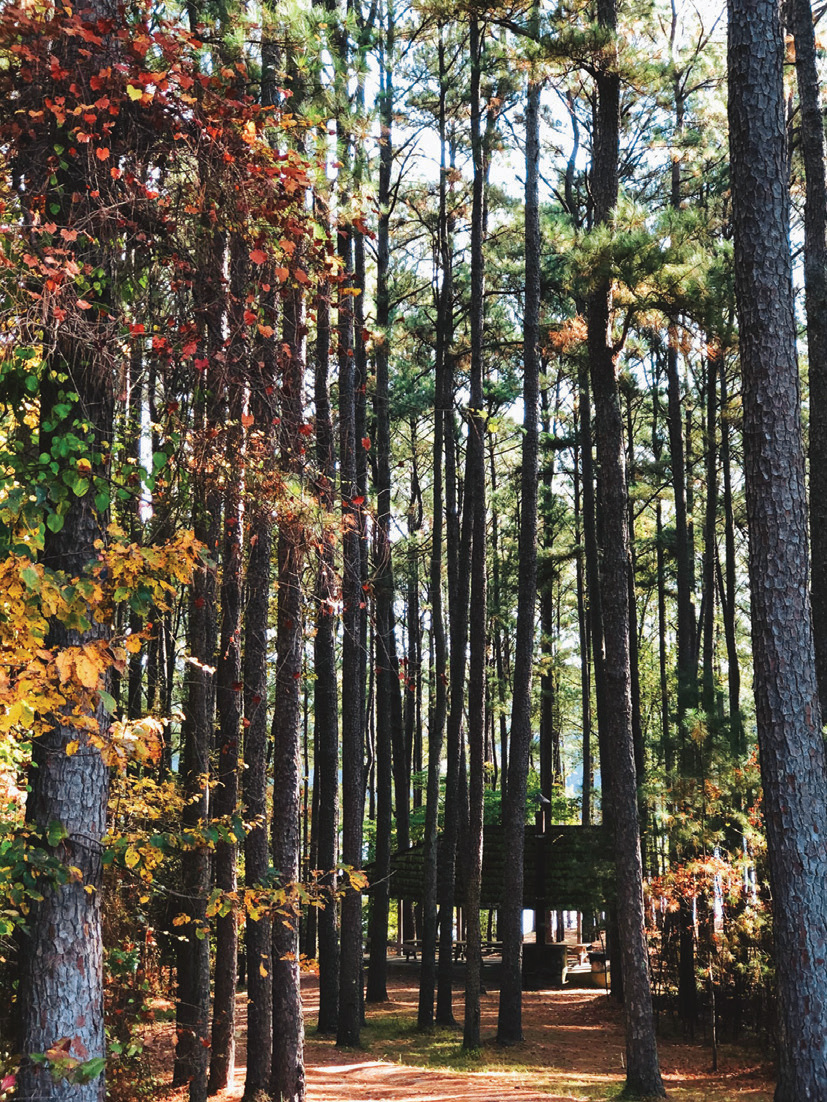 Why Natchez Trace?
The park's location might seem remote to some, but it's also convenient for many potential visitors.
"They look at a map for a convenient place to meet and find Natchez Trace," Hill says. "These visitors often become true supporters with multiple return trips. Our wide variety of outdoor recreation options and accommodations can accommodate almost any type of visitor, whether they just want to relax away from home, view some wildlife, learn some Tennessee history or want a primitive outdoor experience."
Hill says all of his most memorable moments since becoming park manager in 2017 have been interactions with visitors.
"I love helping the visitors in any way I can so they can have a positive experience in the park," he says. "That can range from education to assisting with car trouble to giving medical treatment to any number of other tasks. It is interesting how many times in my daily duties I have stopped at a visitor or group of visitors and been told, 'We were just praying for a park ranger to come by.'"
Natchez Trace State Park
For more information, visit the park's website at tnstateparks.com/parks/info/natchez-trace, which includes direct numbers to various parts of the park such as the Pin Oak Lodge or camping reservations, or call the park office at 731-968-3742.