Shop locally—in person or online—and enjoy these great products made in Tennessee
'Tis the season to make your annual holiday gift-giving list and get busy shopping for those items that will bring smiles to friends and family when the packages are opened. If the idea of going to a mall or braving the mad rush of Black Friday sales isn't to your liking, you're in luck! Holiday shopping has never been easier.
Since 2010, Small Business Saturday has encouraged holiday shoppers to turn to local businesses for their gift-giving needs rather than large, national chains. This special focus on shopping at small businesses that line the Main Streets (and other streets) of America is the day after Black Friday every year—Nov. 30 this year. Shopping at smaller businesses can also be a more pleasant experience, sometimes even a bit reminiscent of the nostalgic holiday shopping scenes in classic Christmas movies.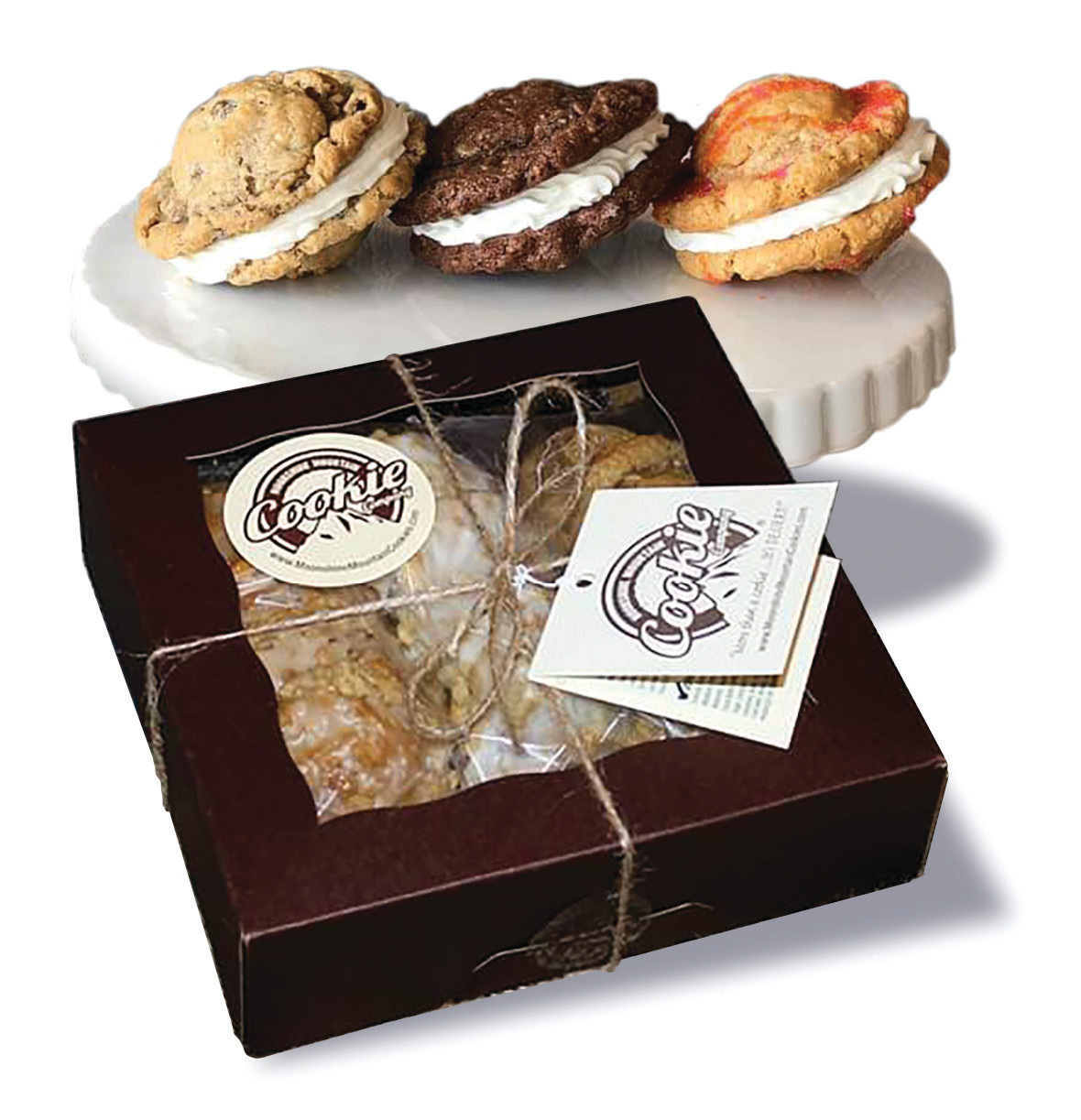 Two days later, Dec. 2, is Cyber Monday, when you can turn your focus to shopping online at the various Tennessee-based businesses, including those that are home-based and operate either solely or mainly online via their websites, social media or e-commerce platforms such as Etsy. This is the perfect option for those for whom it is either difficult to leave home to shop or anyone who would simply rather purchase presents from the comfort of the couch. As you'll see here, a great many Tennessee-based businesses have an online presence.
---
Tempting the taste buds
Your mouth will likely start watering the moment you pull up Moonshine Mountain Cookie Company's website at moonshinemountaincookies.com —and rightly so. Some of the Knoxville company's delectable cookies call for a splash of moonshine. As the company's website says, "Just enough to give it that extra flavor, but not enough to upset the preacher."
If you live near Belvidere or plan to be passing through, be sure to stop at the Swiss Pantry for all the baked goods you'll need for gift-giving, hosting holiday gatherings or taking to someone else's seasonal party. Visit www.swiss-pantry.com to check out cake, pie, cookie and bread selections.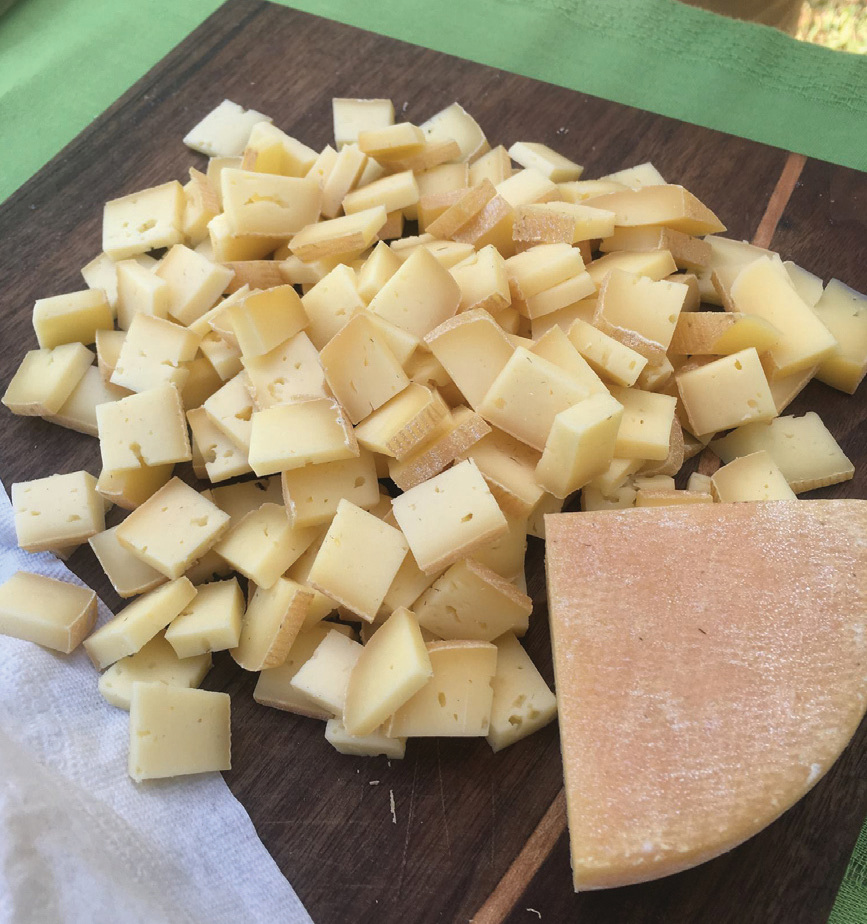 Want to give someone special a delectable cheesecake for Christmas? Visit Lebanon's Tennessee Cheesecake website at www.tennesseecheesecake.com.


.Several farms across the state offer on-site sales of various locally grown meats. There are also markets specializing in beef, buffalo, lamb, pork, poultry and other meats produced by Tennessee farmers. One such market is Pete's Country Meats in Loretto. Visit www.petescountrymeats.com.
Farmstead cheeses and a host of other farm products are available at Sequatchie Cove Farm's store in Sequatchie every Saturday morning. Be sure to check its website, www.sequatchiecovefarm.com, for more details.
Do you have a wine-lover on your gift list? Tennessee is home to several wineries, including Highland Manor Winery in Jamestown, the state's oldest. Visit it at www.highlandmanorwinery.com.
If the taste of the person receiving the gift or hosting a holiday party leans more toward spirits, Tennessee also has several distilleries. One such establishment specializing in whiskey is the Leiper's Fork Distillery: leipersforkdistillery.com.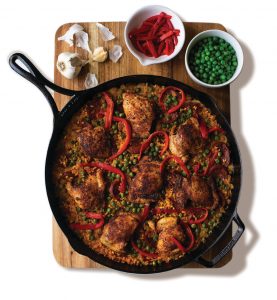 Tennessee is home to many more food products, and the perfect place to check out the various offerings in different parts of the state is the Pick Tennessee Products website at www.picktnproducts.org.
If you need or want to give a pot or pan to cook some delicious Southern recipes in, you can't go wrong with South Pittsburg's own Lodge Cast Iron. Visit its factory stores in South Pittsburg, Sevierville or Pigeon Forge, or shop online at www.lodgemfg.com.
---
Clothing, accessories and travel gear

OUTsideIN has beautiful garment, tote and shoe bags, lovingly handcrafted in Troy. The design, construction and sales of OUTsideIN travel gear create jobs and hope for marginalized women of rural Tennessee. See www.outsideinworks.com.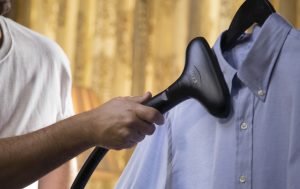 Jiffy Steamer's handheld travel model and upright personal clothing steamers made in Union City are perfect for ridding your clothing of pesky wrinkles. See www.jiffysteamer.com/shop for more information.
Lebanon-based Fancibags offers leather jewelry cases that are also perfect for storing earbuds and power cords when you're traveling. Custom-made map clutches are clutch purses that you can personalize with any map you want as the exterior. Check out its Etsy store here: www.etsy.com/shop/fancibags. The company also has Facebook and Instagram pages under the name Fancibags.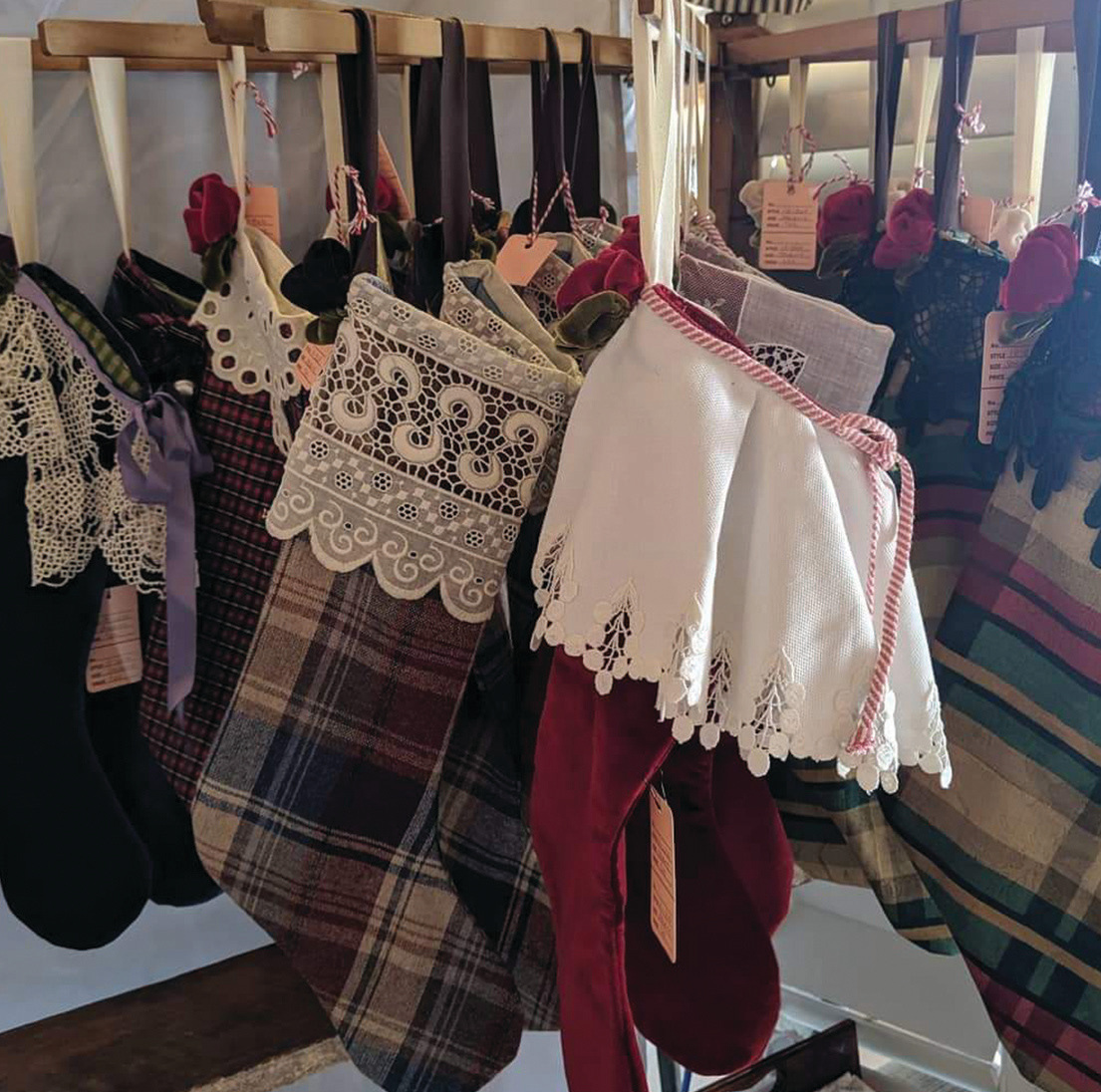 ---
Personal care
Homemade soaps are among the best-smelling items you can give as gifts this holiday season and a handy option for those who may have sensitivities to various chemicals in store-bought personal care products. There are many makers of handcrafted soaps across the state. One such family-run business is Tennessee Homemade Soap in Sparta, which uses no artificial fragrances or chemical colorants. With scents such as lemonade moonshine, salted caramel whiskey and peppermint zing, you're likely to want to gift yourself several bars. Among other products available are face creams, lotions, shaving soap and mug sets and beard oils. Check out the lineup at tennesseehomemadesoap.com.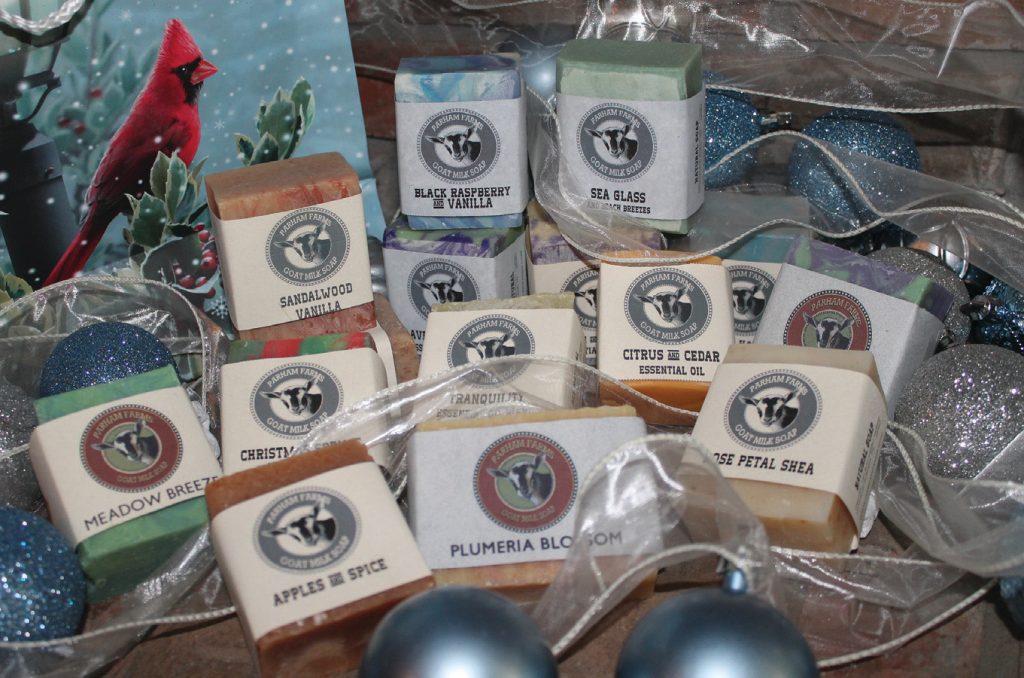 For some lovely goat milk soaps and lotions, look at the products available from Parham Farms in Ramer. Fill some gift baskets with scents like black raspberry vanilla and green tea or seasonal varieties such as Christmas spruce, apple and spice, and pumpkin and spice. There are also scents that may be more to the liking of the men on your shopping list, ones such as nautica, sandalwood and cedarwood. These also make great stocking-stuffers. Visit www.parhamfarms.com.
---
Furniture
The Hinkle Chair Company in Greenbrier has been making furniture since 1834. Take your pick from a selection of rockers, chairs, tables, swings, gliders and benches. The Collegiate Collection features rockers sporting school logos and, if you want, colors. The company also offers a gift card option. Visit www.hinklechaircompany.com.
---
Art and décor
Tennessee is filled to the brim with talented artists specializing in a vast array of media. Here is just a small sampling for those wanting to support artists while, at the same time, giving truly special gifts this holiday season.
Damon McNaught's beautiful, one-of-a-kind glass art pieces are available at BareGlass in Silver Point and via his website at www.dmacnaught.com.
The Johnson County Center for the Arts in Mountain City has something for everyone, all crafted by local Johnson Countians. Among the offerings are paintings, leatherwork, handcrafted wood items, jewelry, ceramics, soaps, fiber arts, metalwork done by blacksmiths and more. Find out more at www.jocoartcenter.org.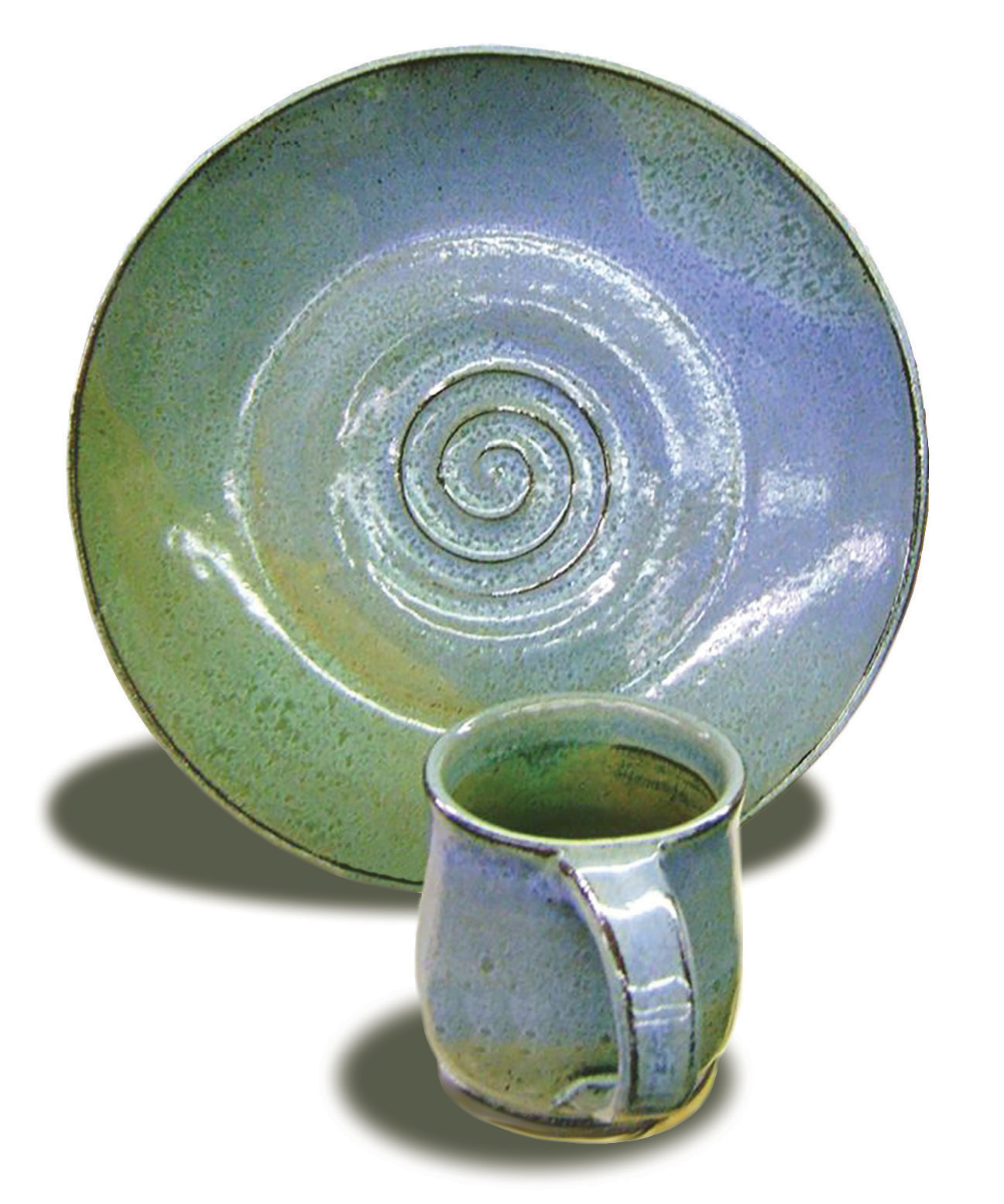 Fancy some whimsical holiday ornaments featuring Santas, vintage campers and more for friends, family or even yourself? Check out McMinnville-based Kelly Roberts Designs on Etsy: www.etsy.com/shop/kellyrobertsdesigns?ref=shop_sugg.
Another McMinnville artist who makes fun décor items and wood furniture can be found at The Sawdust Pile on Facebook: facebook.com/TheSawdustPile.
If vintage memorabilia is more to your liking, Beech Bluff resident Joseph Ross operates an online store called Relic Eclectic on Etsy that specializes in authentic vintage magazine advertisements and prints. You can choose from loose pages or matted, ready-to-frame pieces. Check out the interesting options at etsy.com/shop/reliceclectic.
Art galleries and schools are great places to pick up beautiful handmade pieces that show the gift recipient you care. Check out the offerings at the Arrowmont School of Arts and Crafts in Gatlinburg at arrowmont.org/store or the Appalachian Center for Craft in Cookeville at tntech.edu/fine-arts/craftcenter.
---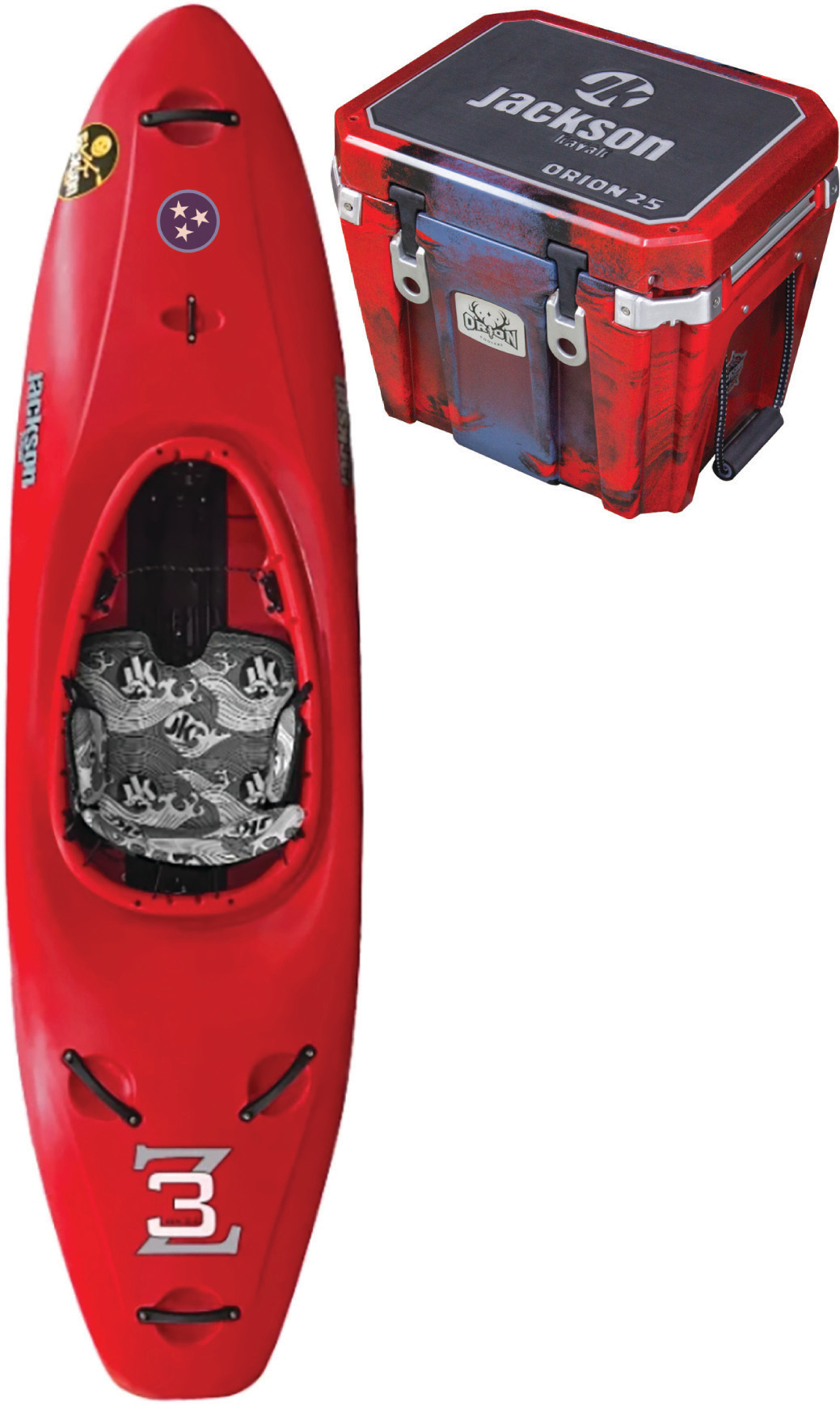 Enjoying the outdoors
Hammocks with tree straps are made in Alamo by Alamo Pride but are packaged under the Yukon Outfitters brand. You can even show your Tennessee pride by purchasing a hammock that is designed like the state's iconic tristar flag. Visit www.yukon-outfitters.com/collections/hammocks.
Have an outdoor enthusiast on your list who likes to take to Tennessee's many waterways? Prhaps a kayak from Jackson Kayaks, based in Sparta, is just the ticket to make his or her holidays merry. Check out www.jacksonkayak.com for more information, including a listing of dealers where you can purchase its products. Then all you have to figure out is how to wrap them.
---
Some final shopping tips
There are many, many more makers of wonderful goods across the Volunteer State, enough to fill volumes of this magazine. Some tips for finding other handcrafted items right here in Tennessee: Visit craft fairs, which are abundant this time of year. These can be large affairs held at convention centers or smaller events at local churches or school gyms. Check your local newspaper or the events listing each month here in The Tennessee Magazine.
Though not specifically dedicated to selling crafts, local festivals often have areas set aside for vendors.
Looking for something specific and wondering if someone in Tennessee makes it? Let Google help you find "Tennessee-made chocolates" or "local Tennessee honey."