Across the nation, the real estate market has been red-hot with demand for homes exceeding supply and, in many areas, homes selling faster and for more money than ever before. "Your home is probably the biggest investment you will ever make," said Patricia (Patty) Harman, a Realtor for Black Lion Realty in Nashville. "It is most likely your largest financial asset as well. Getting the most out of the sale of your home is not hard to do."
Home prices in Tennessee were up 21.7 percent this March when compared to March 2021, yet the number of homes sold fell 6.8 percent and homes for sale dropped 12 percent, according to Redfin's statistics. This makes for a tricky place for potential home sellers who are looking at a market where the number of homes sold has decreased along with the price of homes increasing.
Even in cases where sellers anticipate numerous offers and a quick sale, they still benefit from efforts to get the highest selling price possible. There are ways to help a home sell quickly and for top dollar.
"Understanding what is important to you will help you plan for the sale of your home and help you get the most value out of your home," Harman said.
"Understanding your home's value is important; what are similar houses selling for in your area?" Harman said. "Knowing what you are willing to do to get the greatest value from your home; what are you willing to spend now to potentially make more money on the sale of your home?"
Change your perspective
"Once you've decided to sell, you must look at your home as an investment you want a big return on," said Tiffini Lindsay, an affiliate broker with Zeitlin Sotheby's International Realty in Franklin. "Real estate is one of the most emotional and biggest financial purchases a person will ever make."
When selling, emotion and personal design preferences must take a backseat to the goal of profit, Lindsay said.
"It's hard to put a dollar amount on the sentimental value your home has brought into your life," Harman said, adding that it's important when thinking about selling to try to step back from your emotional attachment and look at your home through the eyes of others. What can you do to make your home more valuable to a buyer? The easiest way for a seller to understand this is to think like a buyer, Lindsay said. The challenge is to think like multiple buyers who all have different preferences.
"The goal is to keep things simple, up to date and clean," Lindsay said. "The term often used is 'turnkey,' meaning the buyer could pull up with the moving truck and move in."
Experts say it benefits the seller to have someone else provide feedback about your home.
"As a homeowner, sometimes it can be difficult to see your home in a different light," Lindsay said. "Having a friend who tells it like it is and/or a knowledgeable real estate agent to take a walk through the home can be extremely beneficial."
Lindsay said there have been multiple times where she has pointed out simple items in sellers' homes that would make their listings much more desirable such as placing furniture a certain way, removing personal pictures, updating light fixtures or finding more ways to add light to a room.
Upgrade to sell
To get the most for your home, upgrades might be in order. But how do you decide what to renovate and how much to spend?
"Renovating can be overwhelming at times, but an easy way to decide how and what to renovate is by comparing your home with others in the area," Lindsay said. "Look at color schemes, finishes, appliances and how others staged their homes."
It's important to understand that, when doing these renovations, you must take your personal preference out of it, Lindsay said. Take the time to research what other sellers are doing that looks classic, not trendy.
"Some renovations made to your home now can bring you top dollar," Harman said. "The goal is to make your home attractive to many buyers, which creates competition and increases the value of your home."
Almost without exception, real estate professionals say that even though the entire home is important, sellers should primarily focus on two areas: the kitchen and bathrooms … especially the kitchen.
"Prioritize your renovations based on what buyers will want," Lindsay said. "The kitchen tends to always be a big desire because it's where all your guests gather when visiting. Little changes can make a big impact."
Harman said updating handles on cabinets is inexpensive and takes little time but can make a big difference.
"If remodeling your home is not something you want to do, don't be afraid to make small changes to your home," Harman said. "Small changes to your house can add value. Knowing what those changes are can save you time and money."
Lindsay added that changing light fixtures and painting cabinets are additional small changes that can make a kitchen look fresh and updated. More outdated kitchens can require more updates such as changing counters, adding a backsplash or installing new appliances.
"More often than not, you will see a nice return on your investment," Lindsay said. "Not only will it bring a better offer from the buyer, but your home should sell much faster as well."
Make a strong impression outside
Many experts say to initially focus on what potential buyers see first. Whether in-person or online, a home must capture attention. Known as curb appeal, the general attractiveness of a house from the street or the sidewalk is a priority.
"First impressions are everything," Lindsay said. "Even when a home is posted online, typically the first picture is of the front. When a buyer drives up to your home, you want that first impression to be a lasting one. Create a welcoming environment with beautiful landscaping."
"Take a minute and stand in the front of your yard and look at your house," Harman said. "Simple things can make your house look more inviting. Make sure your grass is cut and trimmed. Pick up any trash, and keep your yard tidy."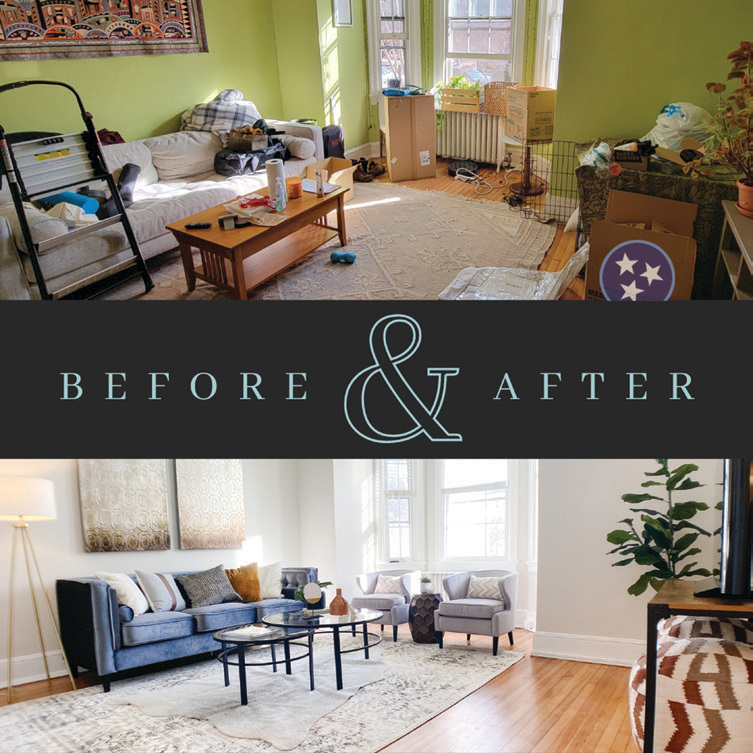 A fresh coat of paint on the door, a welcome mat and a flowerpot make a perfect entrance, Lindsay said. Detailed work like power washing sidewalks and the house, washing windows, sweeping the porch and making sure there are no hanging gutters will only add to the buyer's desire to see more.
Likewise, improving the looks of the front of your home without paying attention to the rest of the property is akin to ironing only the collar and cuffs of a shirt.
Outbuildings, the backyard, decks and patios need to look their best and can be attractive to potential buyers as ways of bringing the inside outside.
"People are spending more time at home nowadays and looking for ways to get outside while retaining the same comfort as inside the home," Lindsay said. "A porch swing or table and chairs with cozy cushions is a great start. If you're able to add a bird feeder, small fire pit or trickling water fountain, you are upping your outdoor game to appease the masses."
… And inside
The initial impact when people enter a home could be the only impression they take away with them.
"Once a buyer enters the home, there's only a few minutes to leave a lasting impression," Lindsay said. "Buyers are looking for a way to bond with the home.
They want to imagine how they would live there and how their personal items would fit in the home. If there's an odd smell, sticky floors, clutter or filth, you can almost guarantee that's what they're going to associate with the home when thinking back on their visit."
For that reason, brokers encourage decluttering, deep cleaning and home staging.
"It's easy to make your home more attractive to buyers without spending a fortune," Harman said. "The most important thing you can do to get the most value for your home is to make sure your house is neat and clean. You will hear it said over and over — declutter your home."
Harman said there are several reasons why decluttering is important. It protects you as the seller from someone walking away with something that is sentimental to you or stealing something of value, including personal information. Decluttering also allows your home to be seen from the buyer's perspective and demonstrates to the buyer that the house is well taken care of.
"Having your home professionally cleaned is a good investment and will guarantee you more interest in your home," Harman said. "A clean home signals to a buyer that the home has been well cared for and is more attractive to a buyer."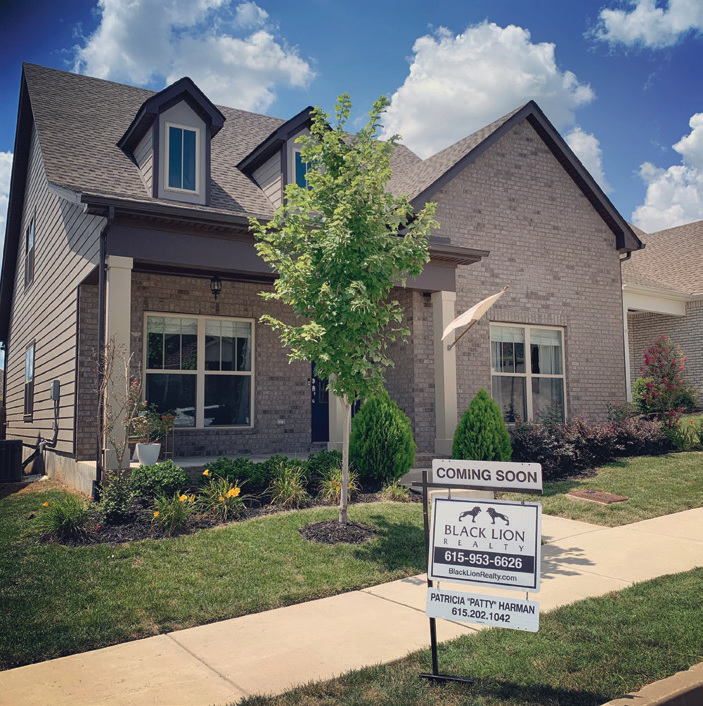 Many recommend using the services of a home stager, a professional who can make a property look "picture perfect" through consultations with residents or by bringing in furniture to make an empty house look like a home.
"Not only do I recommend professional cleaning, I also recommend professional photography," Lindsay said. "You have one chance to wow the buyer and gain the most traction to bring in the offers. Professional photographers know how to angle their lenses to really showcase the size of the room, feature the natural light and highlight the best features."
Sellers should strive to present the home in its best light from the beginning, not just for showings.
"You want your home remembered for its good features, not the things a potential buyer is not satisfied with," Harman said. "Dirty windows, trash in the yard and nasty smells are things you can prevent. Make your home the home the buyer will pay top dollar to own."
Help buyers feel at home
The goal is to help house hunters imagine themselves living in the home and make them feel welcome. One way to do so is through fragrances.
"Find a scent that's not overwhelming," Lindsay said. "Vanilla, fresh linen and woodsy scents typically do well. Refreshments such as bottled water, candy and mints definitely put a smile on a buyer's face. An old school trick is baking cookies before a day of showings. Not only does it smell delicious, but who doesn't love a cookie?"
Letting buyers know "inside" information also is important — things like what internet service is available, if there is hardwood under the carpeting and which walls are not load bearing and potentially could be removed as part of future remodeling.
Taking the right steps to prepare a home for sale can make a big difference in how quickly the home attracts buyers and how much they are willing to pay. It takes some work, but it's worth it.
"The real estate market is complicated, and there are lots of rumors and half-truths floating around," Harman said. "That's why it's important to bring in someone who will spend time with you and really evaluate your home."
Ask a professional for advice on what is happening in your market and where to spend money, time and energy to get top value for your home, Harman said.
"Anyone can put their home up for sale, and it will eventually sell," Lindsay said. "But if you don't do the little things and put some love and pride into it, you're leaving a lot of money on the table."