Tennessee Flag
I have always loved your "Find the Flag" contest. If one has noticed lately, though, many places fly our state flag "upside-down," (one star up, two stars down). Are no civics or Tennessee history classes taught in the schools anymore? As a seventh-generation native of Tennessee, it makes me sad. Ours is a beautiful state flag, and it should be flown correctly (two stars UP, one star DOWN). Thank you.
Burton Williams, Sparta, Caney Fork EC
Editor's note: Thank you for your observation. We notice it upside-down too often as well.
---
Seeing red
I actually do have a great story idea, and it's all for our hummingbirds. I truly enjoy these precious gifts from God. What I don't enjoy is seeing people use red food dye or even green food dye. The harsh chemicals that we shouldn't give our children attack and destroy the birds' kidneys. Hummingbirds have even been found near death, dye seeping through their skin. It isn't fair to them, and humans need to learn from their mistakes. This would make a great story and would also save many precious lives. Bless y'all. Thanks for listening.
Julie Russell, Whitwell, Sequachee Valley EC
Editor's note: Thanks for bringing that topic to the forefront. It's true that a simple solution of 4 cups water to 1 cup sugar is all you need. Boiling the solution will kill any bacteria that may be present. Allow it to cool, and then fill your hummingbird feeders.
---
Clocks
Several years ago, I remember reading a story about a clock repairman from Manchester. I was hoping you could give me the man's name and address or phone number. I have a clock — a wedding present — that is in need of a repair and was hoping he could take a look at it for me. Thank you.
Susan Graig, Unionville, Duck River EMC
Editor's note: Northside Clocks, featured in a July 2013 article, is located at 1654 McArthur St. in Manchester. Visit www.northsideclocks.com.
---
Conasauga River nearly became important in Tennessee history
This (article by Bill Carey, October 2017) is absolutely awesome. I am a descendant of the Hildebrand family. I happen to be studying the map, locating my family ancestry, and noticed in my "Hammond Ambassador World Atlas" that my three-times-great-grandfather, George Hildebrand, was born in the area very close to Hildebrand, North Carolina. He and his family later moved to Cherokee Nation East, Polk, Tennessee. He had a son named Micheal Hildebrand, my three-times-great-uncle. I had to look deeper and found your wonderful editorial that answered my questions regarding my family name. I just recently found my godmother, Jane Wilson, living in Nashville! Thank you for your fine work. I will add this to my cherished memories and pray that you (Bill Carey) are still writing and sharing your talents and skills. What a blessing you are.
Thomas C. Jackson
---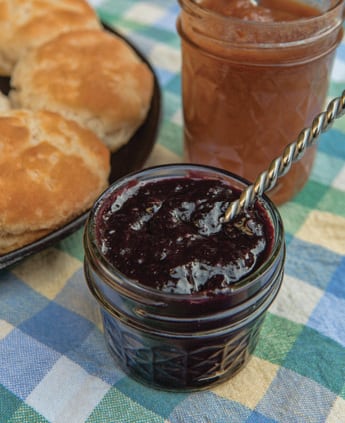 Recipe
I spotted a recipe in a recent edition for strawberry butter. Can't find my magazine now. Can you please email the recipe?
Joyce Waters, Counce, Pickwick EC
Editor's note: We emailed the recipe to the reader and remind everyone that all of our content — editorials, features and contests plus some extras — is posted each month and archived at tnmagazine.org.
---
Subscriptions
I'd like a subscription to this magazine but can't find a way to do it. Help!
Sheryl Mauro, Sevierville
Editor's note: The Tennessee Magazine is distributed through the state's electric cooperatives. The publication schedule varies by co-op as to whether members receive it monthly, bimonthly or quarterly. On occasion, changes in databases either at your co-op or the U.S. Postal Service can result in addresses being accidentally deleted from the magazine list.

If you are a member of an electric cooperative and are not receiving the magazine, please check with your local co-op office to get back on the list.

If you are not a co-op member but would like to purchase a subscription, please visit our online store.