Thousands of smaller waterways served early settlers not just in hydration but in navigation, industry and town planning
There's a small body of water called Trace Creek in the woods behind my house. I've spent countless hours exploring the creek, and it has rubbed off on me and inspired me as a historian, as a writer, as a teacher.
I teach third graders that a creek is a flowing body of water smaller than a river. As inadequate as that explanation is, that's the best I can do. I also know for a fact that there are bodies of water out West (in New Mexico, for instance) that are called "rivers" there but would almost certainly be called "creeks" here.
The creek behind my house is a dry bed of limestone in the fall, which is why my son and I can walk almost all the way to the Harpeth River in August along the creek bed and not get our feet wet until about two-thirds of the way. However, for much of the year, Trace Creek is about 6 inches deep and makes a wonderful babbling sound as the water moves downstream.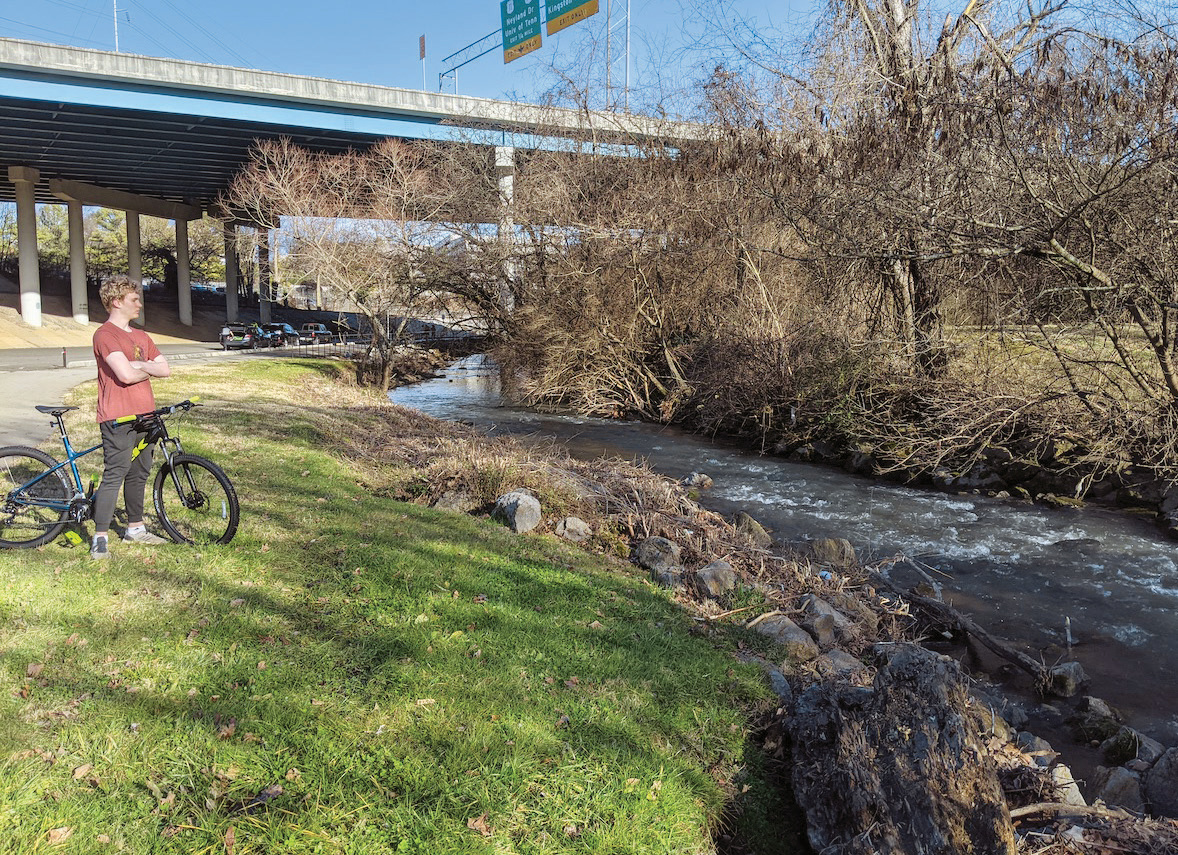 How many creeks are there in Tennessee? No one knows. However, there doesn't appear to be a place in Tennessee that is farther than three miles from a creek. I studied a detailed atlas and counted 37 creeks in Madison County, 31 in Bedford County and 13 in McMinn County (where some of the creeks are very long!). If we average that number and multiply it by 95 counties, that gives us an estimate of 2,500 creeks (and that doesn't count the bodies of water known as "branches").
If a person did try to compile a list of creeks, he or she would have to deal with the fact that some of the names come up repeatedly. Tennessee has at least 16 different Mill Creeks, at least 14 Indian Creeks and at least 10 Cane Creeks.
Today, people can rarely name the creeks they pass on their way to work. But in the 1800s, people knew all about creeks. When an event was described in a newspaper article, the creek near it was often noted. When a horse was missing, the owner often cited the creek where it was last seen.
Paul Clement's "Chronicles of the Cumberland Settlements," a massive tome of first-person accounts of early Middle Tennessee history, has 19 mentions of Mill Creek, 11 of White's Creek and 11 of Richland Creek (all in present-day Davidson County). Most of the citations have to do with violence between settlers and Native Americans. "William and Joseph Dunham, of Dunham's Fort, were out in the waters of Richland Creek," a settler named Hugh Bell recalled. "One was killed and the other wounded. I aided in bringing the wounded one, who soon after died."
Creeks also played an important role in the economic development of Tennessee. Before steam power, many of Tennessee's creeks had water-powered mills that were used to grind corn or gin cotton. In Hardeman County in 1832, there were four mills along Spring Creek and two mills on Clear Creek (according to Matthew Rhea's map of Tennessee).
The other thing you might find along a creek in antebellum Tennessee was an iron furnace. In the 1850s, there were more than 30 blast furnaces employing more than 3,000 free and enslaved workers, most of them on small tributaries of the Cumberland and Tennessee rivers. Among the better known were Yellow Creek (Dickson County), Blooming Grove Creek (Montgomery County) and Forty-Eight Creek (Wayne County).
Here are some other well-known creeks in Tennessee history:
South Chickamauga Creek, which flows south from Hamilton County into Georgia, is famous as the site of one of the bloodiest battles of the Civil War.
On the other end of Hamilton County, a body of water known as Suck Creek comes tumbling off Walden's Ridge and pours into the Tennessee River at a location once known as "The Suck." Prior to the damming of the Tennessee River, this was a notoriously dangerous place for boats.
Cove Creek in Anderson County was a little-known body of water until the Tennessee Valley Authority built a dam near its mouth, turning it into part of a manmade lake. For a time, that lake was known as Cove Creek Lake until it was renamed for Nebraska Sen. George Norris.
Visitors to the Great Smoky Mountains admire Abrams Creek, which flows down the middle of Cades Cove in Blount County. They also treasure LeConte Creek in Sevier County, which has a waterfall along it called Rainbow Falls.
Of course, LeConte Creek isn't the only creek with a famous waterfall along it. Benton Falls in Polk County is on Rock Creek. You can find Piney Falls along Rhea County's Little Piney Creek. Marion County's Foster Falls is on Little Gizzard Creek. Grundy County's Greeter Falls is on Firescald Creek.
Knox County's Second Creek flows between downtown Knoxville and the University of Tennessee. As such, it became the body of water at the center of the 1982 World's Fair.
David Crockett once had a mill in Lawrence County along Shoal Creek. The creek is now the centerpiece of the state park named for Crockett.
Today, few motorists probably notice that there is a creek that runs in the median along Interstate 24 in Marion County just south of the Tennessee River. However, Running Water Creek comes up twice in Tennessee history — the first as a site of a Chickamaugan Indian village and the second as the site of an important railroad bridge during the Civil War.
Several Tennessee state parks have as their centerpieces dammed creeks. Radnor Lake State Park in Davidson County exists because Otter Creek was dammed by the Louisville & Nashville Railroad in 1914. The Civilian Conservation Corps dammed Byrd Creek during the Great Depression, creating the lake at Cumberland Mountain State Park. The lake at Natchez Trace State Park in West Tennessee is, in actuality, Browns Creek.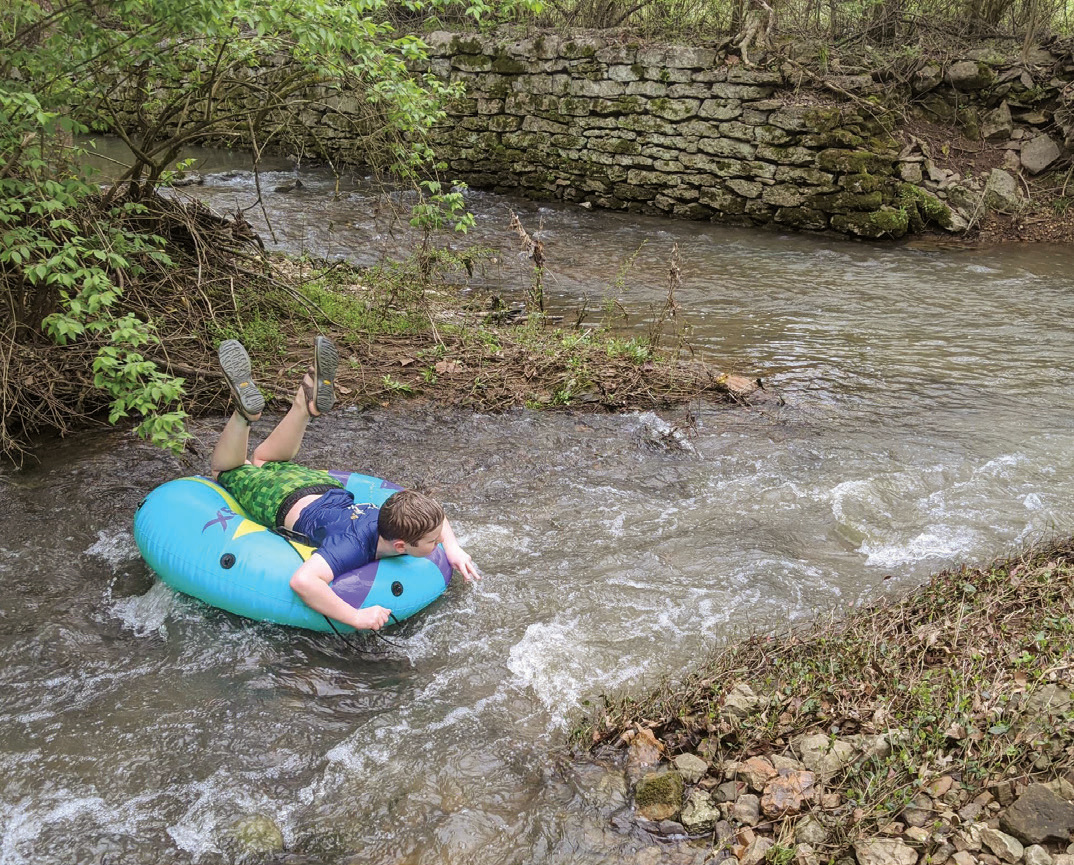 We have no idea how most creeks got their names, but here's a curious story in that regard: If you look at Rhea's 1832 map, there is a "Cole Creek" in Anderson County. After the Civil War, coal mining took off in the area and Cole Creek was rechristened Coal Creek. In the 1880s and 1890s, Coal Creek became nationally famous because of labor troubles and violence, a period now known as the Coal Creek War. In fact, Coal Creek is, today, the only creek in Tennessee named in the 238 pages of social studies standards.
So people forgot about Mr. Cole, but they kept the name — sort of.