Anyone with an eye for photography can find interesting subject matter almost anywhere, but there are places across Tennessee where even the most amateur of photographers can capture beautiful slices of landscapes, natural beauty and fun events. So pack your camera gear, your maps, your bag of snacks, and hit the road.
Scenic overlooks
There's something very awe-inspiring about standing in a spot that allows to you look out over an impressive landscape. Tennessee's varied topography, particularly when you get into the rolling hills and mountains, affords plenty of opportunities for photographing these feasts for the eyes:
Grotto Falls in the Great Smoky Mountains is always a great place to find photographic opportunities. Shooting your subject from different angles can add an uncommon and interesting perspective.

Gatlinburg scenic overlook — Located on the bypass that has the added benefit of saving you time when traveling from Pigeon Forge, this spot gives visitors a view of the town of Gatlinburg set against the surrounding mountains.

Newfound Gap Road — There are several open views in the Great Smoky Mountains National Park that beg you to stop and pull out your camera. This drive, along with pretty much any drive in the Smokies, is particularly popular during fall color but is beautiful any time of year.
Interstate 26 in Unicoi County — An overlook accessible via I-26 westbound near the community of Flag Pond affords views of the Bald Mountain range as well as Mt. Mitchell on a clear day.
Cherohala Skyway — Stretching from Tellico Plains to Robbinsville, N.C., this scenic drive offers plentiful opportunities to pull over and capture images of the stunning Appalachian Mountains. This is a great alternative for seeing fall color or the rolling blankets of green countryside in spring and summer.
Savage Gulf State Natural Area — Covering more than 15,000 acres in Sequatchie and Grundy counties, this area is an outdoor photographer's paradise with many scenic vistas such as those at Stone Door, Collins Gulf and Laurel Gulf.
Distance trails — For those who don't mind a bit of hiking to get the perfect shot, consider a couple of long-distance trails. Tennessee is one of 14 states that travelers cover while through-hiking the Appalachian Trail. Tennessee is home to the highest point on the trail, located just below Clingman's Dome in the Great Smoky Mountains, at 6,643 feet. Another choice for hiking combined with stunning views is the Cumberland Trail, which, when completed, will stretch 300 miles from Cumberland Gap National Park in Kentucky to Chickamauga Chattanooga National Military Park at Signal Mountain. About 190 miles of the trail are completed, affording some spectacular views.

Overcast days can provide some of the best light for travel photography. In most cases, photographers avoid harsh midday sun.

Natchez Trace Parkway — Administered by the National Park Service, the parkway stretches from outside Nashville through several Middle Tennessee counties and eventually through parts of Alabama to its southern terminus at Natchez, Miss. There are four scenic overlooks in the Tennessee portion: Birdsong Hollow, which features the famous double-span bridge that carries travelers 155 feet above the valley below; Water Valley, which affords a 180-degree view of the valley; Baker Bluff, providing an expansive view of rolling farmland; and Swan View, where you can see the water tower in Hohenwald, the highest-elevation town between New Orleans and Chicago.

Tennessee River Trail Scenic Byway — Meandering along 440 miles of backcountry on both sides of the Tennessee River in nine counties, a couple of particularly photographic overlooks include those at the Duck River Bottoms in Benton County and the cannon installations overlooking the river at Fort Donelson National Battlefield in Dover.
Great River Road — Because of its flatter landscape and lower elevation, it's somewhat more difficult to find scenic overlooks in West Tennessee. However, the Great River Road that winds along the Mississippi River allows for some great photographic opportunities. Fishgap Hill Overlook near Union City gives a great view of Reelfoot Lake, which would also be of interest to photographers who enjoy taking photos of birds. Also check out the nearby Grassy Island Observation Tower. The Arp Overlook in Lauderdale County is one of the highest points along the Chickasaw Bluff. At more than 200 feet above the valley below, it overlooks the Chickasaw National Wildlife Refuge.
More info:
Natchez Trace overlooks: www.natcheztracetravel.com/types-of-trace-stops/natchez-trace-overlooks.html
Great River Road, Tennessee portion: byways.org/explore/byways/2279/itinerary/79339
Other scenic byways: www.tdot.state.tn.us/Byways/tennessee-scenic-highways.aspx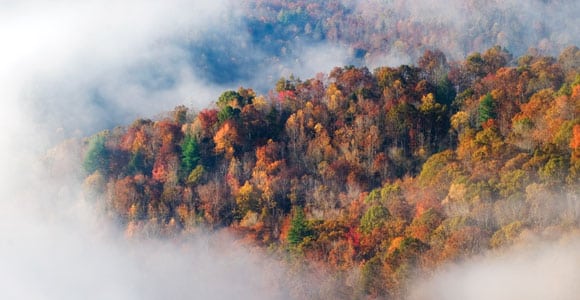 Nature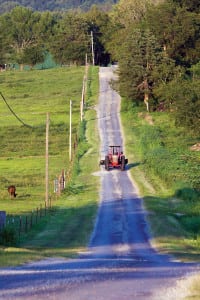 Whether you enjoy photographing animals, birds, waterfalls, flowers or any other aspect of nature, there are abundant opportunities for doing so in Tennessee:
National parks — The National Park Service (NPS) administers 13 units in Tennessee, everything from the biodiversity bounty that is the Great Smoky Mountains National Park to Shiloh National Military Park's preservation of Civil War history. Other units that may be of particular interest to nature photographers are the Obed Wild and Scenic River and the Big South Fork National River and Recreation Area, but every unit grants opportunities for capturing the varying landscapes and the flora and fauna that call Tennessee home.
State parks — With 54 different units spread across the state, photographers don't have to go very far to capture the preserved natural beauty and history of the state.
Wildlife refuges — The U.S. Fish and Wildlife Service operates seven national wildlife refuges in Tennessee, wonderful and often less-crowded places to snap shots of animal life, particularly waterfowl.
More info:
Tennessee's NPS units: www.nps.gov/state/tn/index.htm?program=parks
State parks: www.tn.gov/environment/parks/
Wildlife refuges: www.fws.gov/refuges/profiles/ByState.cfm?state=TN
Events
Tennessee and its diverse communities play host to numerous special events throughout the year that provide a different kind of opportunity for travel photographers. Here is just a small sampling:
Memphis in May (Memphis)
Tennessee State Fair (Nashville)
Tennessee Renaissance Festival (Arrington)
Annual Rugby Village Festival (Rugby)
RC MoonPie Festival (Bell Buckle)
Bonnaroo (Manchester)
Smithville Fiddlers' Jamboree and Craft Festival (Smithville)
Tennessee Walking Horse National Celebration (Shelbyville)
Reelfoot Lake Eagle Festival (Tiptonville)
National Storytelling Festival (Jonesborough)
More info:
www.tnvacation.com/attractions/festivals-events/