Get Outside. Go Camping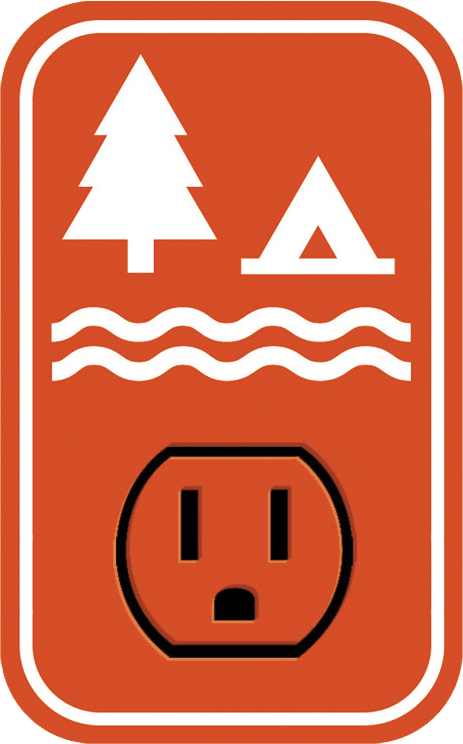 Why does food taste better when it's cooked over a campfire? Why is a star-filled sky the best nightlight ever made? Why is the call of birds the coolest concert around? Why does a body of water simultaneously excite and calm us?
The answers may be elusive, but that doesn't matter. What matters is that the great outdoors beckons us all. Some seek the tranquility of a solitary hike through the forest. Others prefer the thrill of a raft splashing them through the rapids. Some want a fish on the end of a line while still others delight in the sight of a majestic elk or curious bear cub. Few can resist the sound sleep that comes so naturally at the end of an active day outside.
Tennessee outdoors
Fishing, hiking, biking, canoeing, stargazing and relaxing are just the beginnings of what Tennessee offers for everyone who's an outdoorsman at heart. Whether you like to be outside every spare moment, sleep under the stars once a month or only venture off the beaten path once or twice a year, you can find your place and with it adventure and peace and quiet all at the same time.
No matter where you live in our beautiful state, you're no farther than an hour or so from a park where you can give your inner explorer a respite from the hectic pace of daily life.
Tennessee is home to 15 national parks and 56 state parks. Our state park system alone offers 1,100 miles of trails, 365 cabins and 36 campgrounds. In April, Tennessee parks offer more than 115 scheduled events, including ranger-led hikes to find spring wildflowers, canoe and pontoon trips, birding opportunities and waterfall hikes, to name just a few.
Getting outside and communing with nature sounds easy and can be very enjoyable. Any successful trip begins with planning. Our travel guide will help you figure out what kind of camper you might be, show you how to find just the right campsite and offer safety tips for the great outdoors. Now go find your park!
What kind of lifestyle camper are you?
Are you a fifth-wheel? A fifth-wheel kind of camper, that is. Or perhaps you want to be able to macho your way to the top of anything out there. Whatever your preferences and needs, there is a recreational vehicle (RV) for you. An RV is simply a vehicle that combines transportation and living quarters.
"A lot depends on what kind of trips you want to make," says Kevin Broom, spokesperson for the Recreation Vehicle Industry Association (RVIA). "RVing is just like any vacation except that you bring your own home with you."
Choosing that "home away from home" is much like choosing a non-mobile one. There is no correct choice or wrong answer. The best decision is different for each person and family.
There is a lot to learn when choosing a recreational vehicle, however.
Fortunately, there is also a lot of information out there to help.
RVIA has a website (goRVing.com) that is a good place to start. Look over the broad categories on the first page. These include kid-approved fun; bring on the dirt; city exploring; RVs that giddy up; and cool RVs, among others. Clicking on the picture for kid-approved fun, for example, directs you to a page of more detailed information about campers who will be traveling with children.
Here's an example of the details for families with children:
"RVs are built for family fun. Built-in bunks or trundle beds give everyone a comfortable place to call their own. Best of all, there are no strange beds to sleep in, and there are always familiar surroundings.
"Type C Motorhomes often have an over-cab bed that sleeps 2-3 and can be a fun, personal space for kids.
"RVs can have access to the bathroom directly from the outside when kids are messy or in a hurry.
"RVs have plenty of storage to bring along favorite toys and gear, with basement storage large enough for bikes."
The next step is to choose the type of RV you think you might want. Click on "Find My RV." The choices are:
Towable RVs
Motorized RVs
Specialty RVs
Park Model RVs
Each choice leads to an array of RVs that fit those criteria. From there you can get even more particular. Under "towable RVs," for example, you can choose from conventional travel trailer, fifth-wheel travel trailer, expandable travel trailer, sport utility RV, folding camping trailer and truck camper. Your specific answers to basic questions help narrow the choices. For example, one of the questions in this category is, "What type of vehicle you are going to use to tow the RV?" That helps you match your vehicle with an RV it can tow. In addition, there is detailed information on each RV along with photos.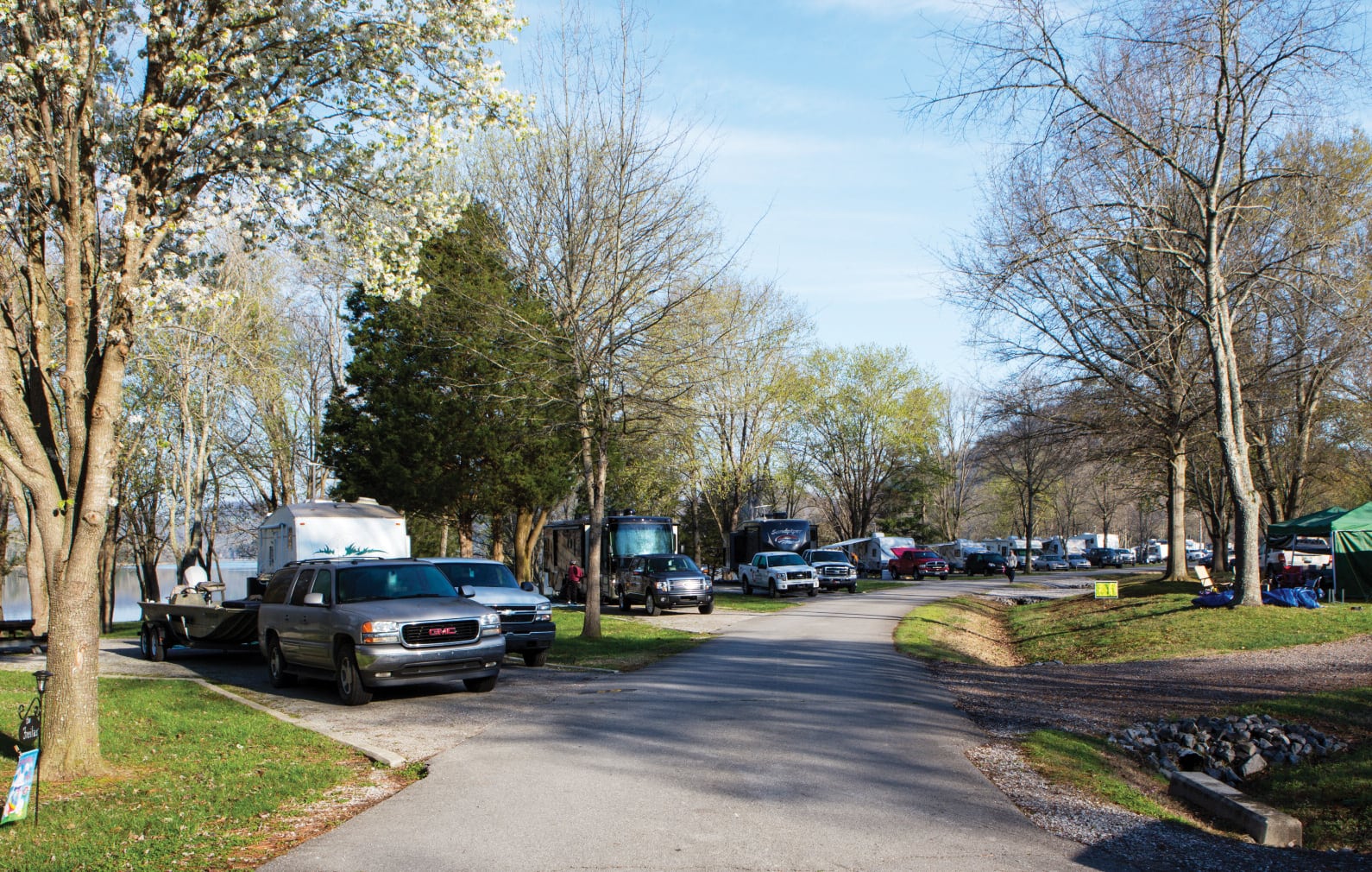 Once you complete the process, you will have a better idea of what kind of camper you are. Perhaps you really are a fifth-wheel — a fifth-wheel camper, of course.
Find the perfect spot to camp
Some 45.5 million people went camping in the spring of 2016, according to statista.com. Their favorite camping spots are not as easy to quantify.
Everyone seems to have a list. Camping World notes that the top five most-visited places for campers are the Grand Canyon in Arizona, Devil's Tower in Wyoming, Mt. Rushmore in South Dakota, Disney World in Florida and the Outer Banks in North Carolina.
Esquire.com lists what its contributors consider the "best, most beautiful campsites in America." FoxNews.com offers "9 best places to camp in the U.S.," and TravelChannel.com adds one more to come up with the "top 10 best family-friendly campgrounds."
Few could argue with any of these choices, but perhaps you want to find "your" spot — a place that uniquely suits your needs, desires and interests. Where do you turn?
Karen Brost, avid camper and frequent blogger for GoCampingAmerica.com, says that while it's good to get recommendations from others, she encourages people to develop their own lists of favorite campgrounds because we all have different needs and interests.
"Some campers want to have easy access to great hiking trails while others may want to participate in water-based activities such as canoeing, kayaking and rafting," she says. "On the other hand, families with young children may be interested in campgrounds that offer organized activities for kids or amenities like a pool or splash pad. Or, they might want to search for a campground that is conveniently located near a theme park or other attraction.
"Once people start searching for a campground, they might be surprised by the diversity that they'll find. For example, there are campgrounds that offer special theme weekends, live entertainment, day spas or hot springs, festivals or extreme adventures like zip-lining. For those who don't necessarily want to rough it, there are 'glamping' experiences that combine camping with resort-like amenities."
The one commonality is that more and more campers today are now using online resources to find the best campgrounds for their needs.
"Searchable online directories enable campers to really tailor their searches based on the geographic location, amenities and services that are most important to them and their families," Brost says.
GoCampingAmerica.com offers one of the largest online databases of privately owned campgrounds. Campers can pinpoint their exact needs or compare parks along their route by searching in broader terms. The National Park Service has more than 130 designated campgrounds and backcountry locations available for camping. Go to www.nps.gov/subjects/camping. GoRVing.com also has a good list that includes RV parks and campgrounds, public lands, national scenic byways and inspiring destinations. You can find many others by searching the internet for camping databases. There are too many sites to list.
Before beginning your search, Brost says it can help to take a few minutes to define what's really important to you. Ask yourself these questions:
Is there a certain geographic area you're interested in?
Do you want to be near the beach, mountains, a river, historic site or other attraction?
What type of site, hookups and services will you need to accommodate your RV?
Are you looking for a kid-friendly campground or one that caters more to adults?
Will you need a campground that's pet-friendly?
How about amenities? Many campgrounds offer a wide range of organized activities as well as recreational perks such as pools, water parks, canoeing, kayaking or fishing.
Those new to camping may also want to "test drive" the camping experience before investing in a lot of equipment, Brost says.
"One option is to consider renting an RV," she says. "Many campgrounds also offer furnished accommodations such as cabins or park models. Some even rent yurts, teepees, vintage Airstream trailers and covered wagons!"
To find which campgrounds in Tennessee might meet your needs, explore the tnstateparks.com website. The site is a single resource for finding parks and exploring what each offers, including amenities, events and activities.
For more information on National Parks, explore these websites: