Tennessee experts help you stay resolute
Well, it's January again, and that means magazines like ours as well as newspapers, websites and television news shows will all be talking about New Year's resolutions. So, like a finely tuned clock at the top of the hour, we are here to sound the clarion call of change, new beginnings and hope for a better you. And it always seems to start with a list of promises.
Origins of the resolution
Resolutions and goal-setting, as it turns out, are about as old as the human race itself. The first New Year's resolutions were likely made by the ancient Babylonians, who made promises to their gods that they would return things they had borrowed and pay off their debts in exchange for a good harvest. If their harvest was poor, the poor promise-makers were blamed, and commitment was doubled the following year. And a tradition was born.
Ancient Romans made similar promises to their god Janus, for which January was named. These early promises to deity usually involved seeking forgiveness for bad deeds and righting the wrongs they had done to others. And in exchange for their adherence to these resolutions, they would expect Janus' leniency and mercy throughout the year.
While ancient resolutions were largely based on a reward system involving some aspect of the "Golden Rule," a glance at the most popular resolutions made by us in the 21st century reveals an ever-expanding self-improvement industry.
Basically, our resolutions revolve around four of life's most precious resources: health, money, time and people. We want to live longer, feel better, have more money, enjoy our friends and family and worry less.
We talked to several experts across the state in these various areas of self-improvement, and they revealed some time-honored truths to help us make — and, more importantly, keep — our New Year's resolutions.
Resolve to be healthier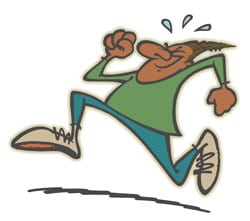 According to the American Medical Association, heart disease and obesity are the biggest health concerns of our day, so it's no wonder that, year after year, weight loss and fitness top the list for the most popular resolutions.
Judy Short, service provider at the Weight Watchers office in Kingsport, says she and her fellow staffers are prepared for their January influx of members.
"We get a lot of new sign-ups in January every year," says Short, "and we'll usually see it level off again by springtime. Summer is our slowest time because everyone is so busy. But summer is also not as busy because it's often a target for our members, and they have made their goal weight by losing those 20 or 30 pounds for swimwear season or their high school reunion."
When asked what advice she would give someone serious about a goal to lose weight, Short says, "Write everything down, drink lots of water and exercise. We like to keep a record of what we eat because we often don't realize just how much we are eating until we see it there in black and white."
Steve Roten, manager of Gold's Gym in Jackson, says the gym typically has a 30-percent increase in new memberships the first few months of the year followed by a decline after February. "But we don't have anywhere near the drop-off that other gyms have because of our excellent classes and instructors," says Roten. "We are very community-oriented."
Aside from the usual treadmills and weight-training equipment, Roten's gym focuses on individual needs, offering daily classes of Sunrise Yoga, cycle and spin classes, Body Pump and Power Pilates.
"If regular members don't show up to one of those classes, they are missed," says Roten. "The instructors have even been known to call them up and ask if they're doing OK. That kind of commitment makes a difference. If you are serious about keeping your New Year's resolution to get in shape, I would advise you to look for a gym that is very community-oriented. You can find just a treadmill anywhere."
When the biggest enemy to these resolutions is retention and consistency, keeping folks engaged in the promise they made is a vigilant charge for gyms, fitness clubs and health programs like Tennessee Tobacco Quitline.
Funded by state tax dollars, the Quitline services are free to all Tennessee residents. They have online guides and workbooks to assist you in your struggle with tobacco addiction and a hotline for help when you've done all you can do on your own.
Sandy Edwards of Ceridian U.S., the agency employed by Tennessee Tobacco Quitline, says the "cold-turkey" approach is not always the best option when quitting tobacco.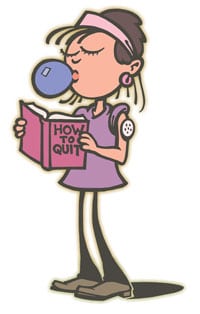 "I advise participants to quit 'warm chicken,'" says Edwards. "Preparing at least two weeks ahead of time, set a goal, pick a 'quit date' and ease toward it gradually. Leave all your tobacco products in one location so you have to go out of your way to get them. Do not leave ashtrays or tobacco in different locations around the house. When you reach your quit date, get rid of all tobacco products.
"If you use nicotine products such as nicotine gum, patches or lozenges, discuss them with your physician or pharmacist."
Edwards admits that picking a date like New Year's Day is a good idea, but, she adds, "Some individuals feel threatened by the finality of it all and have a hard time picking 'The Date.' If that's the case, I might encourage you to consider having the date pick you. Slow down, finish the cigarettes you have and start to use nicotine patches, gum, etc., and see how long you can go without purchasing any more tobacco."
"It is most important," urges Edwards, "to realize that this is your choice to quit. You are the one who will be making the changes. You can do this, and you do not have to be fighting the urge to smoke or chew for the rest of your life."
Resolve to be financially peaceful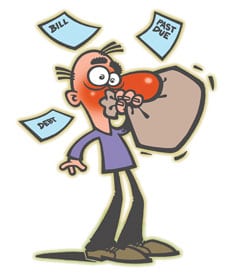 When it comes to managing money, national talk show host and author Dave Ramsey has real street cred, much of which he admits to learning the hard way. A Middle Tennessee native, Ramsey presides over his Brentwood-based Financial Peace University and from there hosts his daily radio show that is aired by more than 500 stations. It was honored in 2008 as one of America's top 10 most-listened-to radio programs and still enjoys a place at the top of the heap. With his multifaceted Financial Peace franchise, Ramsey's teachings have helped millions. We asked him for some advice in making — and keeping — money-based goals.
"If you want to accomplish your financial goals, you have to do more than simply state them," Ramsey says. "Most people fail because their goals are vague, and people don't have a plan to accomplish their goals. You can't simply say that you want to pay off debt and save more in 2013. That's too vague. If your goals are going to work, they must be specific and measurable, have a time limit, be in writing and be yours."
"So if your goal is to become debt-free in 2013, figure out how much debt you have and how much you need to pay off each month and write it down," continues Ramsey. "By making a plan and being intentional with your financial goals, you'll be able to stick to them throughout the year instead of seeing them quickly fade after January."
Intentions aren't everything, but they're pretty close, according to Ramsey. "Getting out of debt and staying out of debt are really about 'intentionally' living your financial life. So many people don't bother when it comes to their finances. They look up one day and wonder where all of their money went. If you want to get out of debt, you have to create a plan for your money and live on less than you make.
"The word 'budget' has gotten a bad rep, but it's really just a plan for your money. Sit down each month and do a written budget. When you spend your money with intention, you'll be able to get out of debt, stay out of debt and experience more freedom with your money than ever before!"
Resolve to help others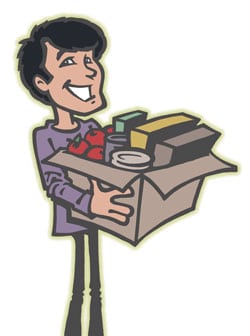 As the tradition of the resolution evolved from ancient deals made with deities to a modern quest for personal betterment, our goals may have become, well, more self-centered.
Only two of last year's top 10 resolutions involved the well-being and concern of other people. A quick search on Amazon.com produced 166,000 matches for books directly related to self-improvement. Adversely, a search for "serving," as it pertained to helping others, produced only 7,000 matches, leading us to ask if this is a sign of our times or merely symptomatic of human nature as a whole.
However, readers who find helping others a worthy goal will be happy to know that volunteerism is alive and well in Tennessee, the Volunteer State, and opportunity to donate one's time and talents to our community abounds.
Volunteermatch.org is a website dedicated to connecting helping hands with people and organizations in need of volunteers. A recent search produced no fewer than 273 opportunities within a 75-mile radius of our offices in Nashville. Your search, likewise tailored to your own location, will doubtless reveal similar results.
With the heart-swelling generosity of the holidays behind us, many charitable organizations report a palpable drop in volunteerism and giving in January and February, but the need continues.
Maeghan Jones, president of the Chattanooga Area Food Bank, appreciates all the support that arrives during November and December but says, "Our need continues throughout the year and is actually greatest during the summer months."
Jones cites a 37-percent drop in donations to food banks nationally in the last two years, noting a considerable decrease not only in private donations but from food manufacturers. Companies such as General Mills and Quaker, which had always been generous, have now left the Chattanooga area.
Contributions from the U.S. Department of Agriculture have also been cut.
"We've had to pick up the slack ourselves and purchase the food they used to provide, which hurts," she says. "We had to double our purchases last year. We are experiencing what some call the perfect storm: an increase of demand coupled with a decrease of supply."
"When giving to a food bank," adds Jones, "donors can expect each dollar to equal five meals. If someone gives $500, they are providing 2,500 meals with that money. That is something to feel very good about."
With a staff of only 24 people serving 20 counties in Tennessee, Georgia and Alabama, Jones says the food bank not only needs financial support but volunteers. "We are always looking for volunteers," she stresses. "We can only do so much by ourselves."
There are so many ways to keep a resolution to help others: driving the elderly to doctor's appointments, visiting with shut-ins and those who've lost their mobility, mentoring and teaching or feeding the less fortunate. Helping others may very well be the most fulfilling resolution we will make all year, and with countless opportunities, it may also be the easiest to keep.