When looking at health data broken down by state, Tennessee ranks relatively low compared to other states around the U.S. A list by U.S. News ranked Tennessee at 40 for healthcare, which took into account public health, healthcare access and healthcare quality.
"We're one of the least healthy states, but that actually hides an underlying problem, and that is, within Tennessee, there are huge variations," said Randy Wykoff, dean of the College of Public Health at East Tennessee State University (ETSU). "We have about five relatively wealthy, largely urban counties, and then we have a number of counties that are among the poorest and most rural in America. In those counties, we really see significantly worse health challenges."
Wykoff said that a number of years ago, ETSU did a study that took all 3,145 counties in the U.S. and ranked them from richest to poorest and then divided them into 50 new states, so the top 2% of the wealthiest counties were put together in a new "state" down to the bottom 2%.
"Tennessee was one of five states that had a county both in the top state, the richest state, and three counties in the poorest state," Wykoff said.
He added that researchers found nationally that counties that were a part of the poorest 63 counties in the U.S. had a life expectancy below half the countries in the world.
"Basically, we have health statistics comparable to a developing country within the United States defined by poverty, and three of those counties were in Tennessee at that time," Wykoff said.
Tennessee is a part of two federally defined regions, the Appalachian region and the Delta region, that both have many persistent poverty counties, which are some of the poorest counties in the U.S. While there are certainly health-related problems in Middle Tennessee's rural counties as well, they are more pronounced in the East and West, said Michael Meit, director of ETSU's Center for Rural Health Research and deputy director of the ETSU/NORC Rural Health Equity Research Center.
"If you look at Tennessee overall and say, 'This is how we are in terms of health statistics,' you're really ignoring the problems of the rural counties," Wykoff said.
Those urban, wealthier counties are lifting up the statistics of Tennessee, so health in rural areas is worse than what appears in that statistic.
"I think right now the field of public health broadly has embraced the concept of health equity, and what we mean by that is equal opportunities for everyone to live healthy and productive lives," Meit said.
Meit said the idea of rural health equity is for rural residents to have the same opportunities to be healthy as everyone else in the U.S.
"Health disparities are kind of the other side of the coin from health equity," Meit said. "When we talk about health disparities, we're talking about areas where there are inequities — areas where one pop ulation group fares worse than another on a health indicator."
One of the ways rural health researchers encounter health disparities is through studying the leading causes of death for rural populations versus nonrural populations.
"When you look at the 10 leading causes of death, rural residents nationally and in Tennessee are more likely to die from nine of the 10 leading causes of death, and some of those disparities are very, very dramatic." Meit said.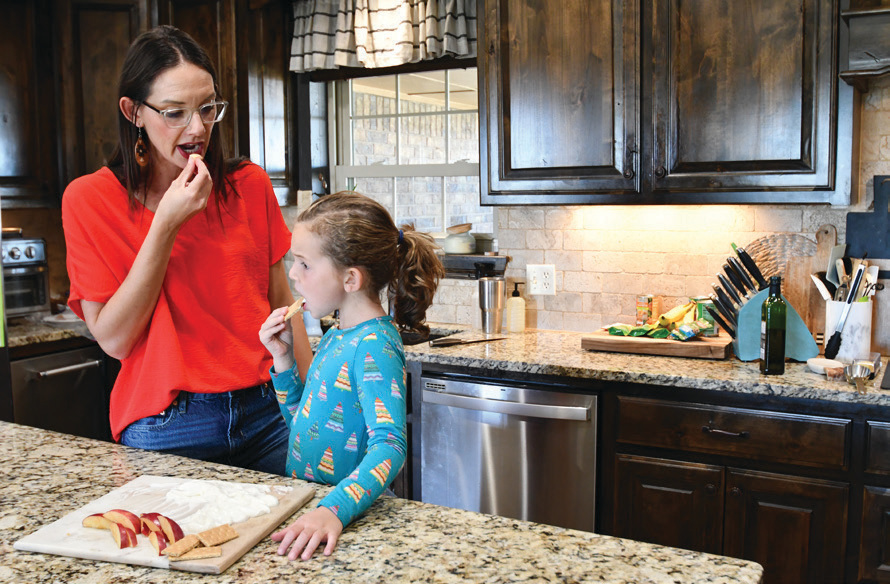 When looking at data from 2015 to 2017, rural Tennesseans ages 25 to 64 fared worse across nine of the top 10 leading causes of death — those being (at the time) cancer, diabetes, heart disease, homicide, liver disease, lower respiratory disease, septicemia, stroke, suicide and unintentional injuries. The exception for the cause of death being higher in rural communities was homicide, but even then there was a disparity among rural women in Tennessee. Meit said he suspects most of the data collected then would be roughly the same as today, with the exception of COVID-19 now being among the leading causes of death.
"Those are the leading causes of death all over the United States, so it's not so much that the health issues we face are unique; it's that the people who live in our rural communities tend to face more of these health inequities than other people in our state," Meit said.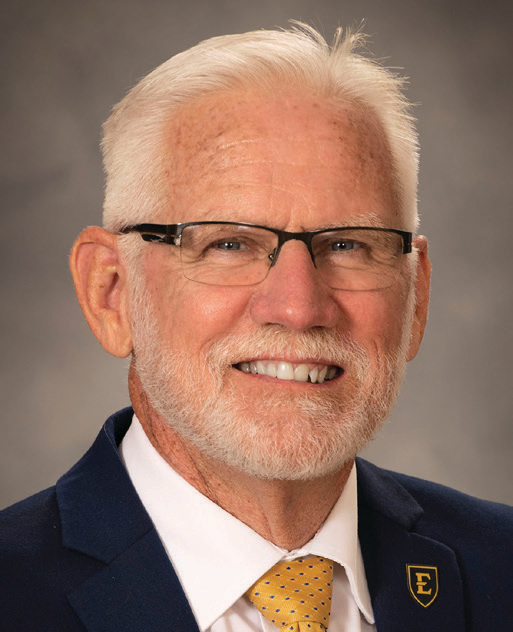 Meit pointed out that is particularly challenging in the area near ETSU — East Tennessee and Appalachia — and something ETSU has been tracking very closely.
"There are a lot of reasons for that and a long history that's tied into that. It goes back to the availability of prescription drugs, which were marketed very, very heavily in the Appalachian region," Meit said. "As states started to realize that there was this opioid problem growing, they clamped down on overprescribing, they clamped down on access to prescription drugs but did so without addressing the underlying addiction that people had."
Meit said people turned to illicit substances, primarily heroin, which is more recently being laced with fentanyl. As the substances people used became more deadly, overdose mortality rates got higher. This was made worse during the COVID-19 pandemic where people struggled more economically and had trouble accessing their substance use disorder treatment.
"The latest data to come out of the Centers for Disease Control and Prevention show that the overdose mortality rates are the highest they have ever been in the United States," Meit said. "They're the highest they have ever been in Tennessee as well."
Meit also highlighted lower respiratory disease, which relates to smoking, environmental conditions and work environments, as a cause of death at "exceedingly high rates" in Appalachia.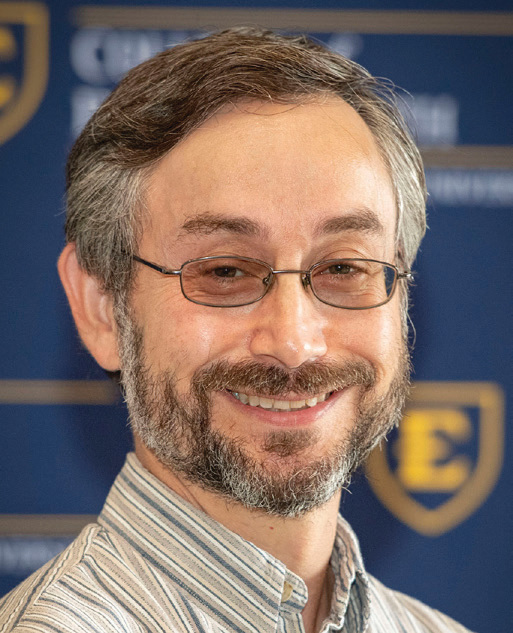 "Across the board, though, none of these disparities are acceptable," Meit said. "There is no reason you should be twice as likely to die from heart disease based on your ZIP code or 60% more likely to die from liver disease. That is the magnitude of the disparity seen here in Tennessee among our rural residents."
Meit said it's also important to think about the bigger picture as to why rural people are more likely to die from all of these causes of death.
He said that when researchers think about that, they refer to social determinants of health, or social drivers of health, which are things like lack of economic opportunity, lack of access to healthy foods, poor housing and limited educational opportunity.
"All of these are things that are important to people's health that we have less of in our rural communities, and when we have less of those things, our health suffers," Meit said.
Wykoff said that one of the biggest issues in rural health right now is direct access to healthcare. There are fewer general healthcare providers in rural communities, and rural hospitals are closing down.
"That's a problem if you have a health emergency in a rural area in Tennessee," Meit said. "With that, we lose providers in our communities, so people are then less likely to be able to access basic healthcare services."
"When people talk about rural health, typically the first thing that comes to mind is access to healthcare services," Meit said. "The availability of doctors and nurses, whether you have a hospital, whether you have specialists in your community — all of those things are absolutely very important to the health and well-being of rural communities."
Tennessee is the state with the second-highest number of hospital closures in rural areas, only second to Texas. Since 2010, Tennessee has had 16 rural hospitals close, which account for more than 11 percent of the 140 rural hospitals closed nationwide since 2010, according to data tracked by the University of North Carolina's Sheps Center.
"Hospital closures are easy to measure, but the impact goes well beyond the loss of access to healthcare," Wykoff said.
He explained that many people and most businesses are unwilling to consciously move to a community that doesn't have healthcare and also that healthcare facilities are economic engines for communities.
"When you see a hospital closing, you see a community that's been on a downward spiral for a while, and unless something happens to break that spiral, it's going to continue," Wykoff said.
"If you drive through small towns, a lot of times you see buildings that are shut down, businesses that didn't make it, small towns that are struggling to survive, and that's sort of a surrogate or a representation of rural America," Wykoff said. "It's a long, slow process of deterioration, and if it's something we don't deal with, it's not going to go away."
"One of the tropes we hear in rural health is, 'If it's so bad, why don't they move?' Well, people choose to live there," Meit said.
Meit said this is a kind of victim blaming and that people are proud of their rural communities.
"They're proud of the history and the culture within their communities," Meit said. "People want to live where their families are and where they've lived for generations. And that's not a bad thing; that's actually a strength of our rural communities."
"More importantly, if you want food on your table, if you want energy, if you want recreational opportunities, if you want military protection, all of these things emanate from our rural communities in the United States," Meit said.
Rural communities comprise about 20% of the country, and Meit said we need to be concerned for the people in rural communities if we want to have those things.
"We have a country of 330 million people. We can't afford to abandon a significant portion of them just because they seem to have challenges that are hard to get over," Wykoff said.
Meit said he thinks the key question is not just, "Why should we be concerned?" but, "What should we do?"
"I think there's an immediate issue to stabilize our rural health systems and our rural hospitals because I will say that once you lose a rural hospital, getting reinvestment in the community becomes much, much harder," Meit said. "It's really hard to encourage a large employer to come to a rural community when there's not an emergency room, when there are no providers to care for their workers, so that's a problem."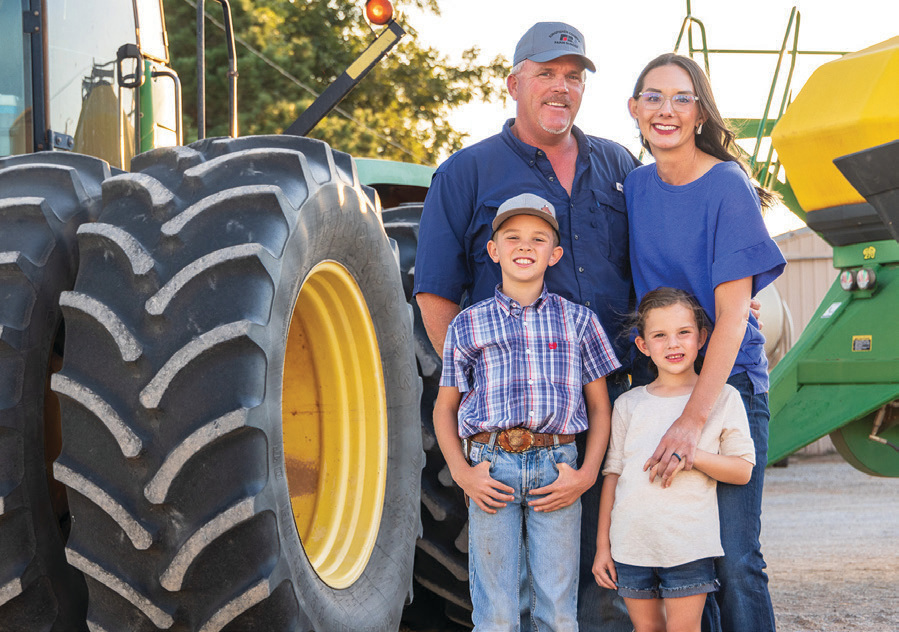 Stabilizing healthcare systems already established in our rural communities will help us have the foundation that's important for economic investment to follow, Meit said.
"To the extent that economic well-being drives health status and drives the well-being of our rural communities, we need to make sure that we have economic investment, economic opportunity and educational opportunity," Meit said. "All of these things that will lift up our rural communities economically will improve health in our communities and make them and make our nation stronger."
Wykoff said one of Gov. Bill Lee's first acts in office was to ask his cabinet secretaries to come up with a plan to address the challenges rural Tennessee faces, not just health challenges. Gov. Lee also established a Rural Healthcare Taskforce that meets regularly to come up with solutions specific to Tennessee.
"One of the key elements is to have committed political leadership," Wykoff said. "Very few things turn on a dime. Things can get worse on a dime, but they don't get better on a dime, so these are problems that are going to take a while to address, and it does start with leadership."
One of the things that came from that leadership was the creation of ETSU's Center for Rural Health Research, which is funded both by the state and a gift from Ballad Health and focuses on distressed counties all over the state of Tennessee.
Wykoff said in some ways, the issues of rural America are also experienced in suburban and urban areas.
"Over time, we as a country have not yet figured out how to make sure people have access to healthcare, and we know that healthcare costs are the leading cause of bankruptcy," Wykoff said. "That's going to be just as true for urban Americans and suburban Americans as it is for rural Americans, so we have some problems in rural America that need to be addressed just for the public good."
It is not all bad news in rural America, Wykoff added. "In addition to the resilience and dedication of the people and the political leadership mentioned earlier, many rural areas have tremendous resources that can be harnessed to improve the health and well-being of the people of the region. There are opportunities in agriculture, tourism, e-commerce and many other fields."
If you want to find out more about ETSU's Center for Rural Health Research, go to etsu.edu/cph/rural-health-research. For more information on ETSU's Rural Health Equity Research Center, visit etsu.edu/cph/rural-health-equity.