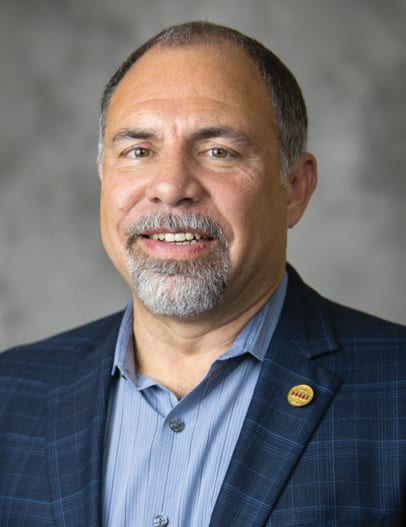 Over the past few months, I've driven thousands of miles across the state, attending electric cooperative annual meetings from Somerville to Roan Mountain and lots of places in between. Some cooperatives have director elections and bylaw changes. All include a financial and operational report by co-op management. After all, it's a business meeting.
Food, entertainment and door prizes help ensure that attendance is strong; as consumer-owned cooperatives, it's helpful that the owners of the co-op are involved.
But no matter where the meeting is held, there is one takeaway in common. Co-ops care deeply about the communities they serve.
Our consumer-owned electric co-ops provide service to more than 2.5 million Tennesseans. Yet most of the towns we serve are small to midsize communities. They don't have the many advantages of Memphis, Chattanooga, Nashville or Knoxville. Whether it is commerce, healthcare, connectivity or education, rural communities struggle.
That's where we come in.
Co-ops are heavily involved in economic development. Sadly, one of the biggest exports of rural communities is our youth. We're working hard to change that. To do so, we must create jobs in rural Tennessee. Last year, $39 million in economic development loans and grants was awarded through efforts by electric cooperatives.
One of our most important investments is in our youth. Each year, Tennessee's electric cooperatives sponsor leadership-development programs that involve mearly 500 young people from all over the state. We're proud to partner with local schools and businesses to prepare our next generation of leaders.
We're also involved in planning for the future in other ways. Since the Tennessee Broadband Accessibility Act was passed by the legislature, several cooperatives are actively building fiber networks in their communities. Others are carefully evaluating the financial viability of doing the same. Connectivity is vital for businesses but also for healthcare and education.
Many co-ops have programs that "round-up" participating members' bills to be donated to worthy causes. Believe it or not, those small amounts add up to millions of dollars. Funds go to local nonprofit organizations like volunteer fire departments, ambulance or rescue squads, youth recreation programs, food and clothing assistance for the needy, community projects and service organizations.
We also get involved directly. Last month, Tennessee's electric cooperatives once again celebrated Electric Co-op Day of Service — the annual opportunity for our 2,500 employees to actively use their time, skills and expertise to volunteer in community service.
All of these efforts are much more than marketing ploys or commercial gimmicks. We invest in our communities because it is a core belief of what we do. Electric co-ops have a simple yet distinct purpose: service to their communities. At the very beginning of the electric cooperative movement was the need to improve the lives of the people in rural America.
There's one last addition to the list of things our electric cooperatives do for their communities: provide safe, reliable and affordable electric power.
We've been serving our communities for 80 years and counting — 24 hours a day, 365 days a year.