On May 24, the world lost a legend. But West Tennessee lost a native daughter who went from picking cotton with her family as a child to the top of the musical world as a multiple Grammy Award winner and inductee into the Rock & Roll Hall of Fame. The mere mention of her name possibly has caused "Proud Mary" or "What's Love Got to Do with It?" to start playing in your head as you read this.
Turner, who became known as the Queen of Rock 'n'Roll, was born as Anna Mae Bullock in 1939. She grew up in Nutbush, a tiny community of fewer than 300 people in Haywood County. Turner has been beloved for decades all around the world but perhaps nowhere more than in Nutbush and nearby Brownsville — which is connected to Nutbush by the Tina Turner Highway, hosts the annual Tina Turner Heritage Days and is home to the Tina Turner Museum at the West Tennessee Delta Heritage Center.
"Tina definitely put Nutbush on the map," says Sonia Outlaw-Clark, director of the West Tennessee Delta Heritage Center. "Her song 'Nutbush City Limits' gained international recognition, and although it never had city limits, there are people from all over the world who travel here to walk in her childhood footprints."
The small farming community still consists of an operating gin and a church, but the school is gone, and the old stores are closed. Visitors will find a sign above the now closed store that reads "Nutbush — Birthplace of Tina Turner." It's a popular spot for pictures. State Route 19, now named Tina Turner Highway, is another great photo opportunity for visitors.
"There is a great sense of local pride to be the hometown of a music legend and the Queen of Rock," Outlaw-Clark says.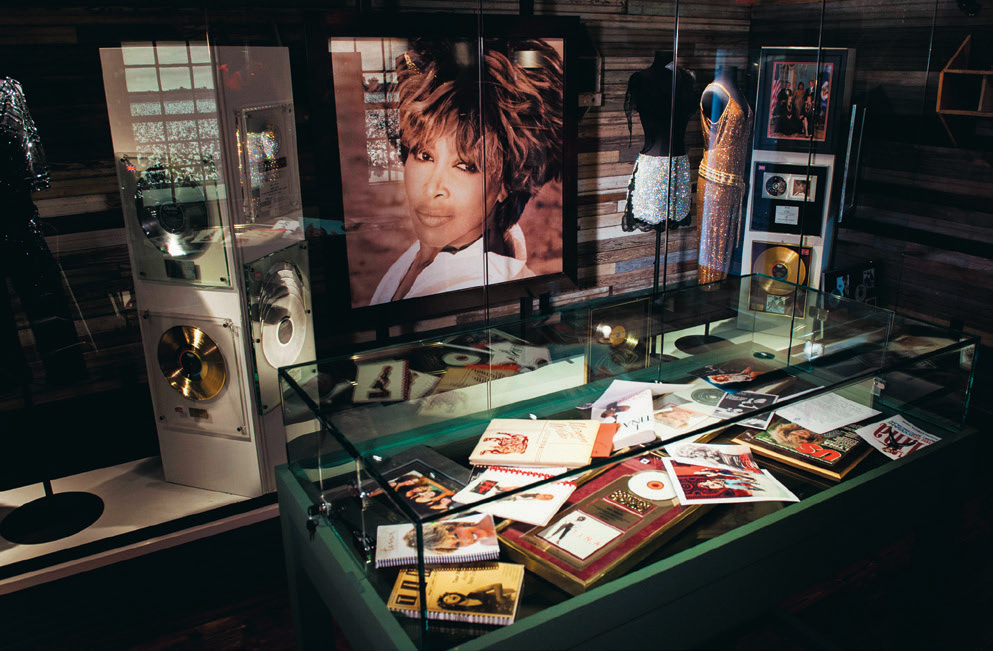 Tina Turner Museum
Though the Tina Turner Museum is only one of the impressive offerings at the West Tennessee Delta Heritage Center in Brownsville, it's an important one. In fact, it's the only museum dedicated to Turner in the world. The museum is located inside the one-room Flagg Grove School that Turner attended as a child and that was moved to the grounds of the heritage center in 2012. After two years of restoration, it opened in 2014.
"What had originally been planned as a three-year project was completed in two, and we were able to open the school a year earlier than anticipated, largely due to the contributions of Tina, locals and fans who contributed to the restoration," Outlaw-Clark says.
The Flagg Grove School's connection to Turner goes back to before she was born. It was built by her great-uncle in 1889. Furnishings such as the desks, benches and chalkboard are original to the school, giving it an even more authentic flavor. Among the exhibits are her high school yearbook, some of her gold records and stage costumes, and other memorabilia.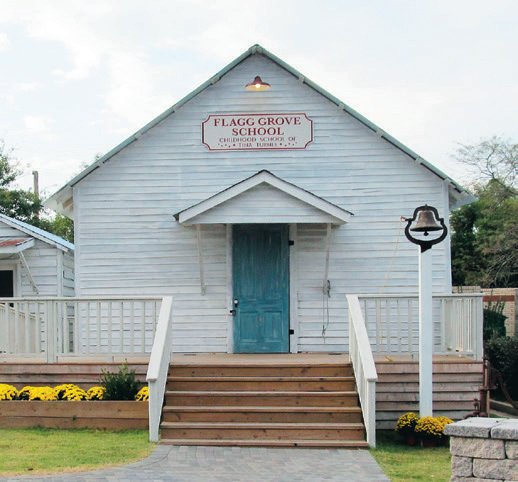 You'll also learn about Turner's respect for education. You can watch a video on the museum's website in which Turner talks about memories of going to Flagg Grove School and how important she believed education to be.
"We hope people will visit and take away a sense of how important education is; that no matter your circumstances, you can accomplish greatness; and that there is no substitute for determination and perseverance," Outlaw-Clark says.
You won't want to miss the other museums available on site while you are visiting. These include the Sleepy John Estes Home, which focuses on the life and musical contributions of the blues pioneer; the West Tennessee Music Museum, where you'll learn not only about Turner and Estes but also other West Tennessee musicians such as influential rock guitarist and songwriter Carl Perkins and the King of Rock 'n' Roll Elvis Presley; the West Tennessee Cotton Museum, which explores how this crop has shaped the region; and the Hatchie River Room, dedicated to this wild river and its rich ecosystems.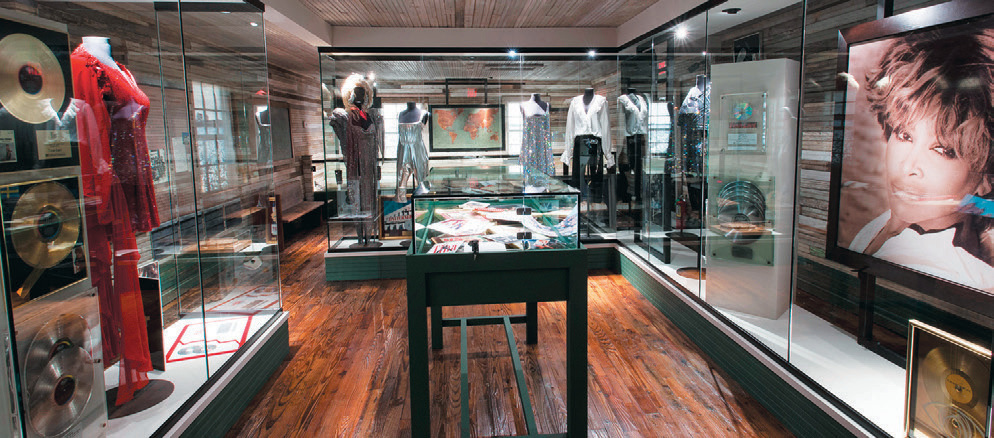 Tina Turner Heritage Days
The first Tina Turner Heritage Days took place in September 2012 when a group of fans decided they wanted to come and celebrate saving the school. The West Tennessee Delta Heritage Center has kept it going since then.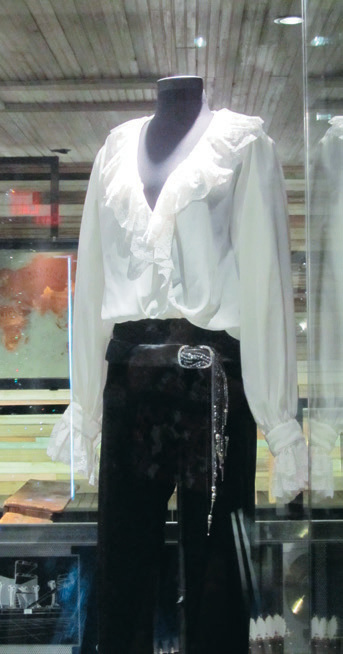 Typically, the event draws between 100 and 150 people, but Outlaw-Clark anticipates that number being larger this year in light of Turner's passing. The center is already receiving inquiries, and between 800 and 1,000 people attended a twilight memorial held on the lawn of the Tina Turner Museum May 28, so an increase in attendance wouldn't be a surprise.
The great thing about Tina Turner Heritage Days, Outlaw-Clark says, is that many people come not knowing anyone and leave a part of what is referred to as the TinaFam.
"There is a great sense of family and closeness that develops as the fans meet each other and begin sharing their love for Tina and their stories of how she has inspired them," she says. "It's special, and we hope that feeling continues regardless of the crowd size."
This year's event, scheduled for Sept. 22–24, celebrates the 50th anniversary of Turner's "Nutbush City Limits." Events include a fan art competition, Tina'oke (karaoke), tours of Nutbush, a concert and Sunday services at Turner's home church, Woodlawn Missionary Baptist.