Making the most of technology while traveling
I love road trips. In fact, I travel for a living. For the past two decades, I've made a living as a professional writer and photographer, traveling back roads in search of great stories to tell. Planning each trip demands time and effort, so I'm always searching for the latest technology that will make me more productive and efficient. Even though the Internet has streamlined trip-planning, on-the-fly changes to trips were not easy. Once plans were in place, it took more work to change them.
Smartphones make road trips much easier and more spontaneous. The paradigm has shifted: Instead of simply carrying a phone, I — like all road-trippers now — carry a powerful handheld computer that just happens to make phone calls.
Before the smartphone, I used a dedicated GPS unit that I switched from vehicle to vehicle when I traveled. With my iPhone, I have a built-in GPS mapping program that I use to plan trips. Once on the road, the same device gives me turn-by-turn directions until I reach my destination. It not only provides the quickest route to my destination, it also recommends other routes that take me off the beaten path — perfect for the times I want to take the road less traveled.
In addition to mapping, I also prepare for my trip by storing an automobile insurance card on my phone, along with a gas-tracking app that helps me identify the cheapest fuel stops and a playlist customized to play my favorite traveling songs while I'm on the open road.
Along the way (while I'm stopped, of course), I check out Wikipedia on my phone's browser. The Wikipedia mobile site is GPS-enabled and will suggest articles about nearby points of interest. You can immerse yourself in local culture by learning more about the people and places nearby.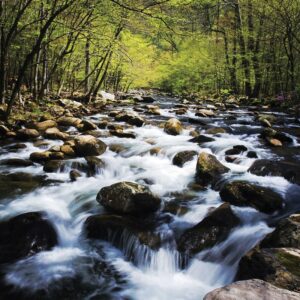 Smartphones, smart cameras
One of the ways smartphones excel is as both a still and video camera. You no longer require a dedicated camera to capture your travel memories. Sales figures indicate that consumers have figured this out. In 2013, camera-enabled smartphone sales topped 1 billion — a 38-percent increase over the previous year, according to a report in PCWorld. During the same time, digital camera sales dropped 36 percent, mostly in the mid- and low-priced models. The trend is clear.
For photography, the in-phone camera app is the best place to start. The phone I use has settings for standard images in the 4:3 and square formats, and it includes a panorama setting. I use the panorama mode to take wide-angle shots from the road and to capture broad vistas the smaller formats can't.
While the standard camera settings are fine for most uses, I often use apps that utilize the camera and the processing power of the phone's computer to give pictures a vintage feel. Even though Hipstamatic is my favorite app, there are several others available in the Apple, Android or Google formats that add effects like filters, filmstrip borders, frames, light leaks and other creative embellishments.
For the traveler, one of the greatest tricks that a smartphone camera performs is embedding GPS information in each picture. Now, instead of guessing where pictures were taken once you're back home, you can rely on any one of several low-cost photo-management software solutions to extract the GPS location from the photo and pinpoint the location on a software-generated map. These maps save the key points of a trip and help you relive and share the memories later.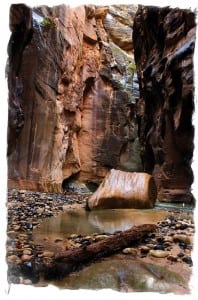 In addition to shooting still photos, smartphones also are equipped with high-definition video cameras. I use my HD phone camera sparingly because I own dedicated high-definition video cameras that I prefer. However, the smartphone can produce impressive video. The smartphone offers the ability to shoot slow motion, use apps to record video with a vintage 8 mm look and do on-the-fly editing along with seamless posting to social sites like YouTube or Facebook.
Stay connected
Speaking of sharing, wouldn't it be nice if you could take a picture and cross-post to other social platforms so you can keep in touch with all of your family and friends? You can. All it takes is a single touch of the screen.
Most social apps have the ability to cross-post to a variety of networks. If you post to one site, you can post to many other social accounts on the go, all at once. It is a real time-saver.
Be careful, though, not to overshare. Remember that posting your location on social media lets people know where you are, so thieves could learn that you're not at home. Maybe wait until you've returned home to let your friends and followers see how amazing your travels were.
Make a note of that
While it goes without saying that you should not divert your attention from the road by looking at your phone, you easily can use the notes or audio memo app on your phone to speak and record your thoughts. Recording an audio memo is just like it sounds: You talk to the phone, and it records your voice.
The notes or other speech-recognition apps such as Dragon make trip journaling easy. Using voice-recognition capability built into your phone, you can speak to the phone, and the software transcribes speech to text on the screen. When you get home and you're ready to put your notes with photos or videos, it's easy to email your notes, edit them in word-processing software and then copy and paste them into a book layout or any other presentation method of your choosing.
I've found that I often speak to my phone and take notes on topics of interest that I've seen, story ideas, great restaurants or various musings that come to mind. The ability to take notes without physically writing something down has really increased my efficiency.
Eating and sleeping on the go
If you're like many travelers, the most important questions you face are, "Where am I going to stay?" and "What am I going to eat?" Not too long ago, staying in a hotel or eating at a restaurant with which you were unfamiliar was a hit-or-miss proposition. Even if you are choosing among locations of a national food or lodging chain, local management can make a significant difference in your experience. That's where the crowd can help.
Many downloadable apps double as social networks that offer input on lodging and eating establishments. The hotels.com app finds available lodging in a given area, publishes the price and provides user-generated feedback about the quality of the hotel's amenities. Once you've found a place you like, you can book it from your phone in a matter of seconds.
The Yelp app works in much the same way, except the mainstay is providing crowd-sourced reviews of restaurants by giving patrons an opportunity to rate the establishment and provide feedback about the quality of food and service. Take the time to read the reviews and gather as much information as possible. I've found some great local eateries this way, and you can, too.
The bottom line is that the technology in your hand lets you focus less on planning and more on traveling. Smartphones are indispensable tools for road-trippers.
The best tip? When you get to that cool destination, be sure to turn off your phone for a while and enjoy the trip.