Ames Plantation hosts 100th running of the National Bird Dog Field Trials
Forty highly skilled professional athletes from around the world come to Tennessee each winter to compete for their sport's most prestigious title. For 11 days in February, these competitors are pushed to the limit of endurance and skill, and it is a truly magnificent experience to witness them perform in person.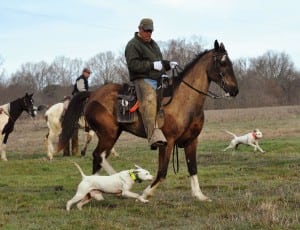 But you had best come prepared. You won't find this competition at FedEx Forum, LP Field or Neyland Stadium. You'll need boots and a good horse to see this event. The 116th running of the National Bird Dog Field Trial Championship begins on Monday, Feb. 9.
The championship started in 1896 in West Point, Miss., and was held there for a couple of years before a smallpox outbreak forced its move. After a few years bouncing around north Mississippi and West Tennessee, it was held in 1905 in Grand Junction at the invitation of Hobart Ames.
The Ames family made their fortune in tool manufacturing — you can still buy Ames gardening tools today. Hobart Ames came to West Tennessee's Grand Junction in 1901 and purchased a manor home and about 1,000 acres of land. He continued to buy land for the next several years until the plantation covered more than 25,000 acres in Fayette and Hardeman counties.
The championship was held on the plantation two more times from 1905 to 1914 and has been held there continuously for the last 100 years.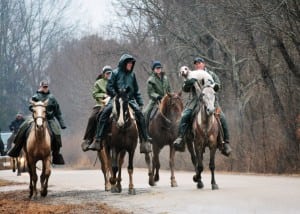 Ames had an English setter named Allen Bomb who qualified to run the first year Ames hosted the event in 1905, and his dog won. "When your dog wins on your ground, everybody immediately thought there was a little bit of 'home cooking' involved," says Dr. Rick Carlisle, director of the plantation. "It infuriated Mr. Ames, and he commented that so long as the event was held on Ames Plantation, he would not compete should he have another dog qualify." Mr. Ames was true to his word despite his dogs earning invitations many times in the following years.
The plantation has two field trial courses: a morning course and an evening course, each 11.5 miles in length. It takes about three hours to complete each course.
"Judges and gallery ride," says Carlisle. "But the dog competing runs somewhere between 22 and 25 miles in the three-hour time period."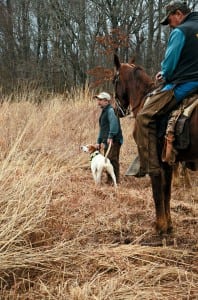 "Judges are looking for a dog who completes the three-hour course with the same speed, enthusiasm and energy as he started with," says Carlisle, a judge for the 2014 and 2015 championships. "They have to be in perfect physical condition, and they have to pace themselves."
However, it takes more than training and experience. Dogs competing at the national championships are born with a unique desire and talent to hunt.
"You can teach a dog to obey. You can teach a dog to run," says Carlisle. "But you can't teach a dog to smell. Our winners have a God-given ability and instinct."
There are some 80 qualifying events in the United States and Canada, most of which are one-hour heats. A dog must have two first-place wins in his lifetime to be eligible to compete in the National Championship.
"A dog may get his first win when he is 3 years old, and he may not get his second until he is 4 or 5," says Carlisle. "But once he gets the second win, he is qualified to compete." Dogs can requalify in subsequent years with a placement in any qualifying event. The winner of the national championship is automatically qualified for the next year's trials.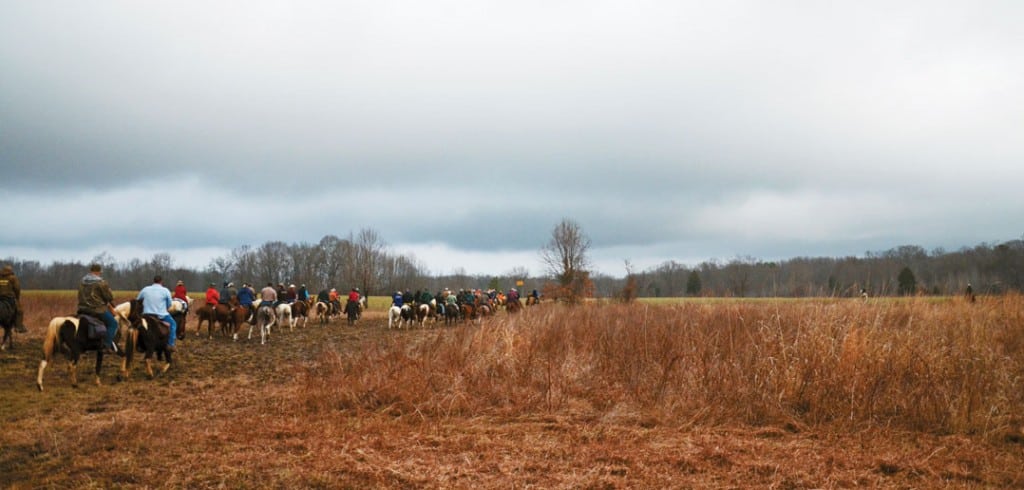 A majority of competitors — but not all —come from the United States and Canada. "We have had dogs from Japan, China and Korea," says Carlisle. "It is an international competition."
An English setter named Shadow Oak Bo claimed the title in 2013 and 2014. He was the first English setter to win since 1970 and the first of his breed to win back-to-back competitions since 1901 and 1902.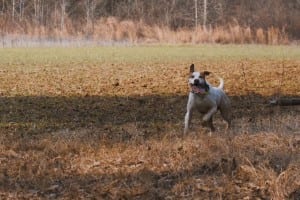 "Setters dominated field trials from their beginnings in the late 1880s through the 1910s," says Carlisle. "Then it was almost a complete reversal in the 1930s when pointers began to win every year. It was really neat to see a setter win in 2013, and then to come back and do it again — that's quite a feat. It was fun to watch.­­­­"
Mr. Ames passed away in 1945, leaving the plantation to his wife. Prior to her death in 1950, she created the Hobart Ames Foundation to own and operate the Ames Plantation for the benefit of the University of Tennessee. The plantation is the only privately held and privately funded agricultural research station in the UT system. The plantation manages 13,000 acres of timber and the associated wildlife, including deer, duck and turkey. The plantation is also home to the third-oldest registered Aberdeen-Angus herd in the nation, started by Mr. Ames in 1913. There is also a 2,500-acre row-crop operation that includes soybeans, corn, cotton, wheat and grain sorghum.
"We operate as a research and education center," says Carlisle. "We like to have people come in and view the grounds and the manor house. We love to show it off."
The public is invited to ride in the gallery when the 2015 National Field Trial Championships begin on Feb. 9. You can bring your own horse — documentation of a negative coggins test is required — or rent one at the plantation.
Comfort is not guaranteed for those viewing the event — cold weather and snow are not uncommon, and there is a good chance you will get some mud on your boots. However, the reward is one of the most incredible displays of sport you will ever witness.
For more information
Visit amesplantation.org or call 901-878-1067.