Jen Vogus uses photography to help people with disabilities communicate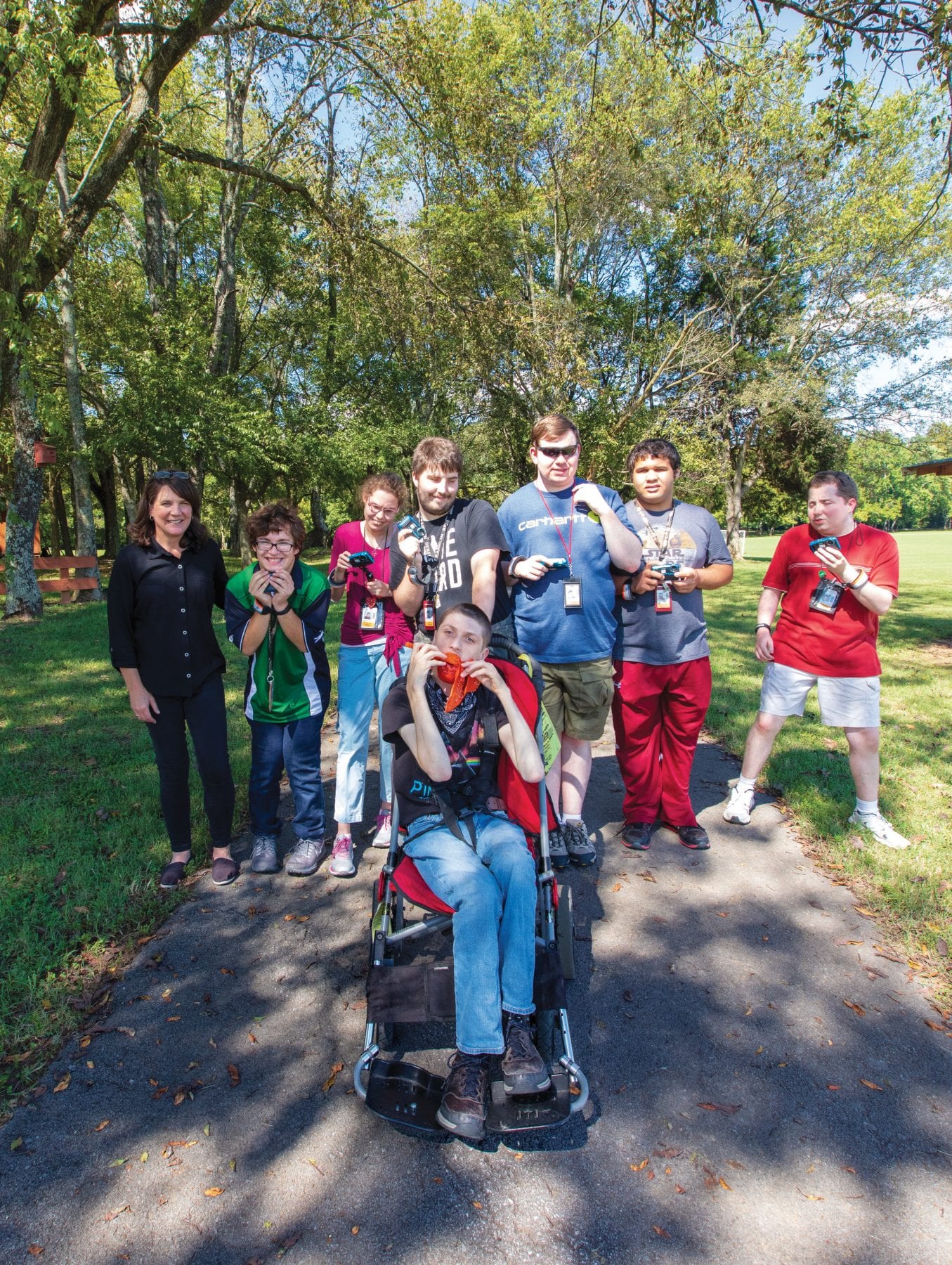 As soon as Jen Vogus hands camera No. 10 to Daniel Hilner, he begins pushing buttons with a big smile on his face. After carefully figuring out the settings on the Fujifilm Finepix, he's snapping photographs in no time. As a student in Leya Petty White's Transition II class at Franklin High School, this semester he will be working on a portfolio he can show to prospective employers and creating images for a photography show.
There are all levels of interest among the 11 students as Vogus begins the class by giving each a camera and strapping it securely to his or her wrist to prevent accidental drops. Some in the class are more verbal with excitement, asking and answering questions about their upcoming photography scavenger hunt, while others quietly study their cameras and begin taking photographs of their classmates seated across the desk.
Student Anna Winter quickly captures several images on her camera, reviewing each on the LCD screen before exclaiming, "Perfect!" Anna and her classmates possess a physical excitement when they have a camera in hand.
"There's a power in photographs for students with disabilities," says Vogus, who is a teacher, photographer and disability advocate. "We've all heard the phrase, 'A picture is worth a thousand words,' probably a thousand times, but there is real value in this cliché — sometimes in unexpected ways."
As a parent of a nonverbal child who has intellectual and physical challenges, Vogus sought ways to help Aidan communicate. "Aidan has limited ways to communicate with his teachers and peers, and they are often unable to see the things in him that I do," says Vogus. "I shared Aidan's 'little things' with his teachers and aides, but the stories often got lost through the day. I tried to think of a way I could share this information in a more permanent and visual way. So I began to photograph the things Aidan was doing and the things he enjoys. I sent the photos with captions to school with Aidan on Monday mornings for him to show his teachers and peers."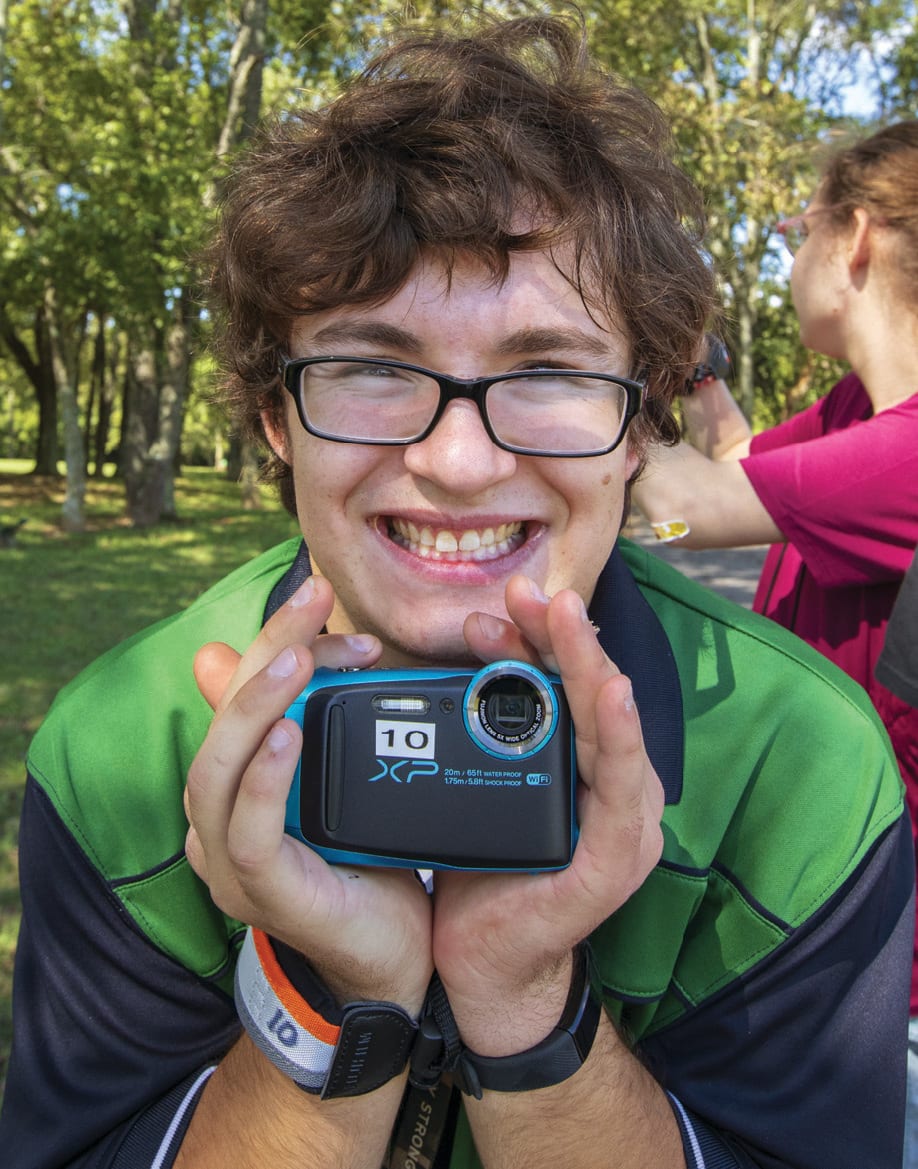 The photo album quickly became a conduit through which Aidan gained a voice he had never possessed. The photos tell his story — from who his favorite superheroes are to all the activities he can do like riding horses and rollercoasters and swimming. His photographs literally tell his story to others in a way he cannot with words.
"His teachers and aides at school began taking photographs of Aidan during the day to share with us at home of all that he does and enjoys at school," says Vogus. "Pretty soon, his photo book took on a life of its own. He helped type the captions, glued the photos into the book and shared his visual stories with everyone."
The photo book began when Aidan was in second grade and is still being expanded today as he is a junior at Ravenwood High School in Brentwood. Through the years, Vogus began to realize that the success she, husband Tim and daughter Eleanor had seen with Aidan and his voice could be worth pursuing for others.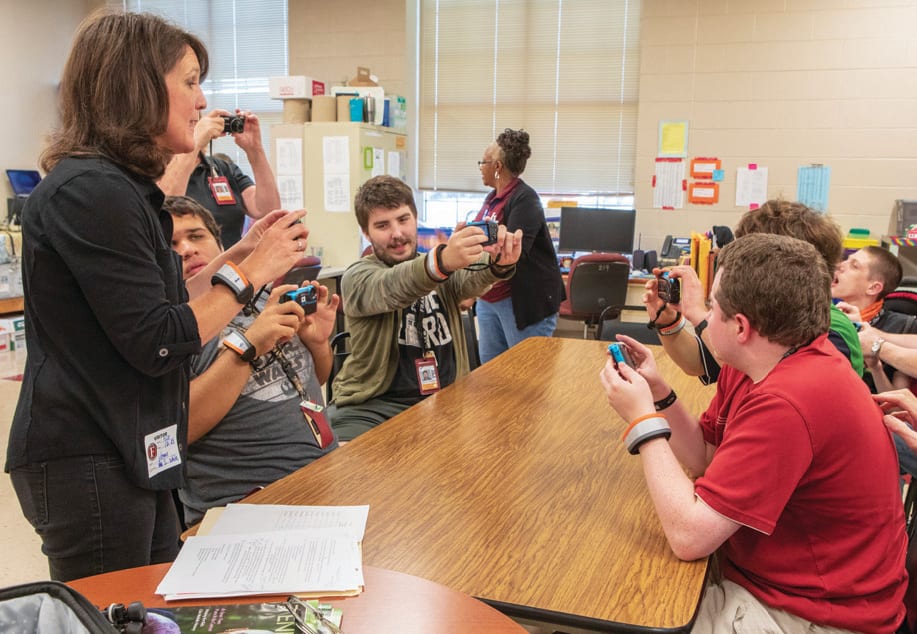 "I realized quickly that I am not alone in my discovery of the benefits photography can have with special populations," says Vogus, who in April 2018 attended an intensive PhotoVoice training.
"There is quite a bit of research about the benefits of photography with underrepresented groups such as at-risk youth, women without healthcare and older people with early-stage dementia," says Vogus. "Putting cameras in the hands of people who feel like they do not have a voice as a way to express themselves and tell their story has become an increasingly utilized approach."
Young adults with varying abilities have become Vogus's focus and inspired her to develop "Able Voices." Programming and equipment for the instructional classes are funded through a Middle Tennessee Electric Membership Corporation Sharing Change grant awarded by the Arc Williamson County and, most recently, a First Tennessee Foundation grant.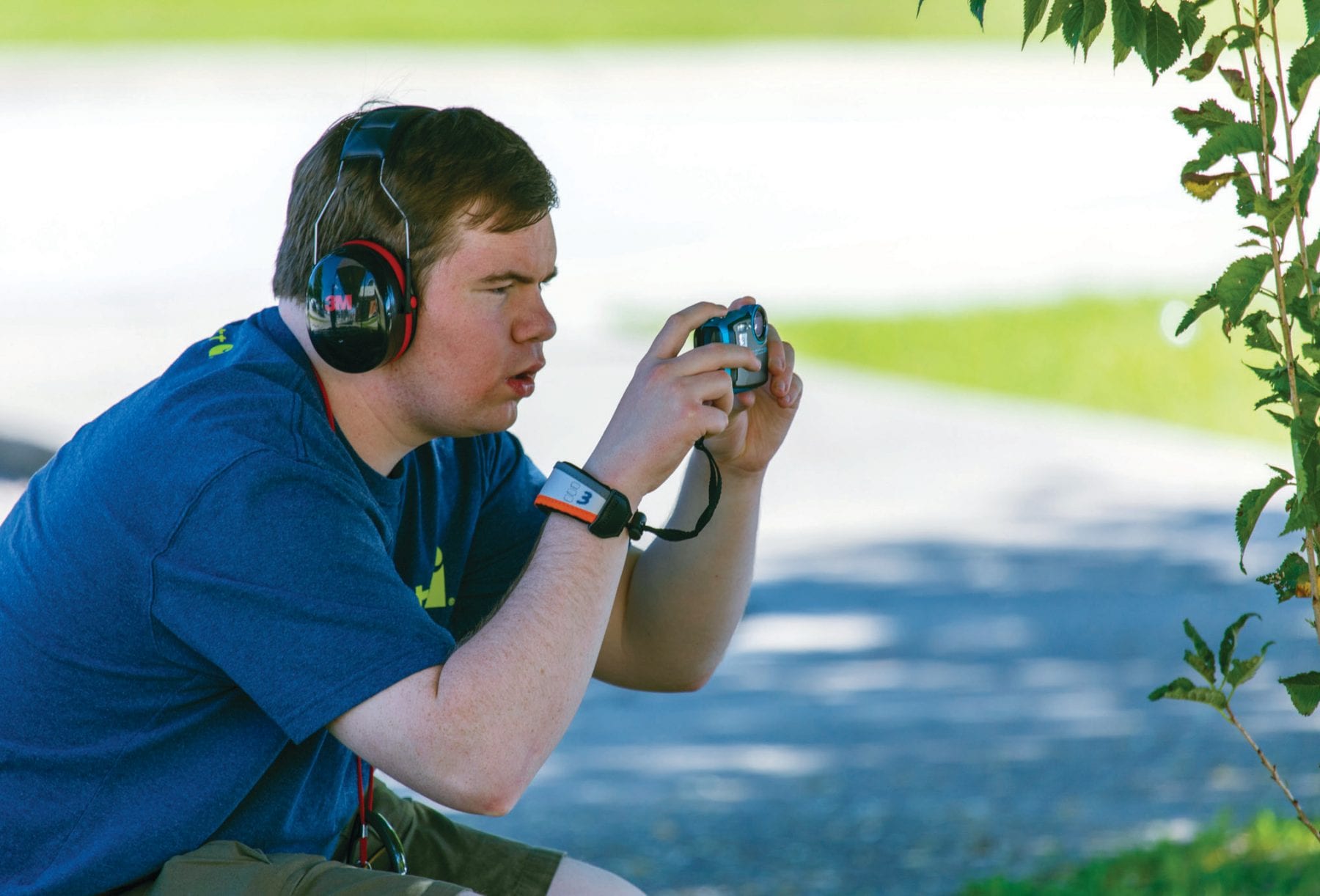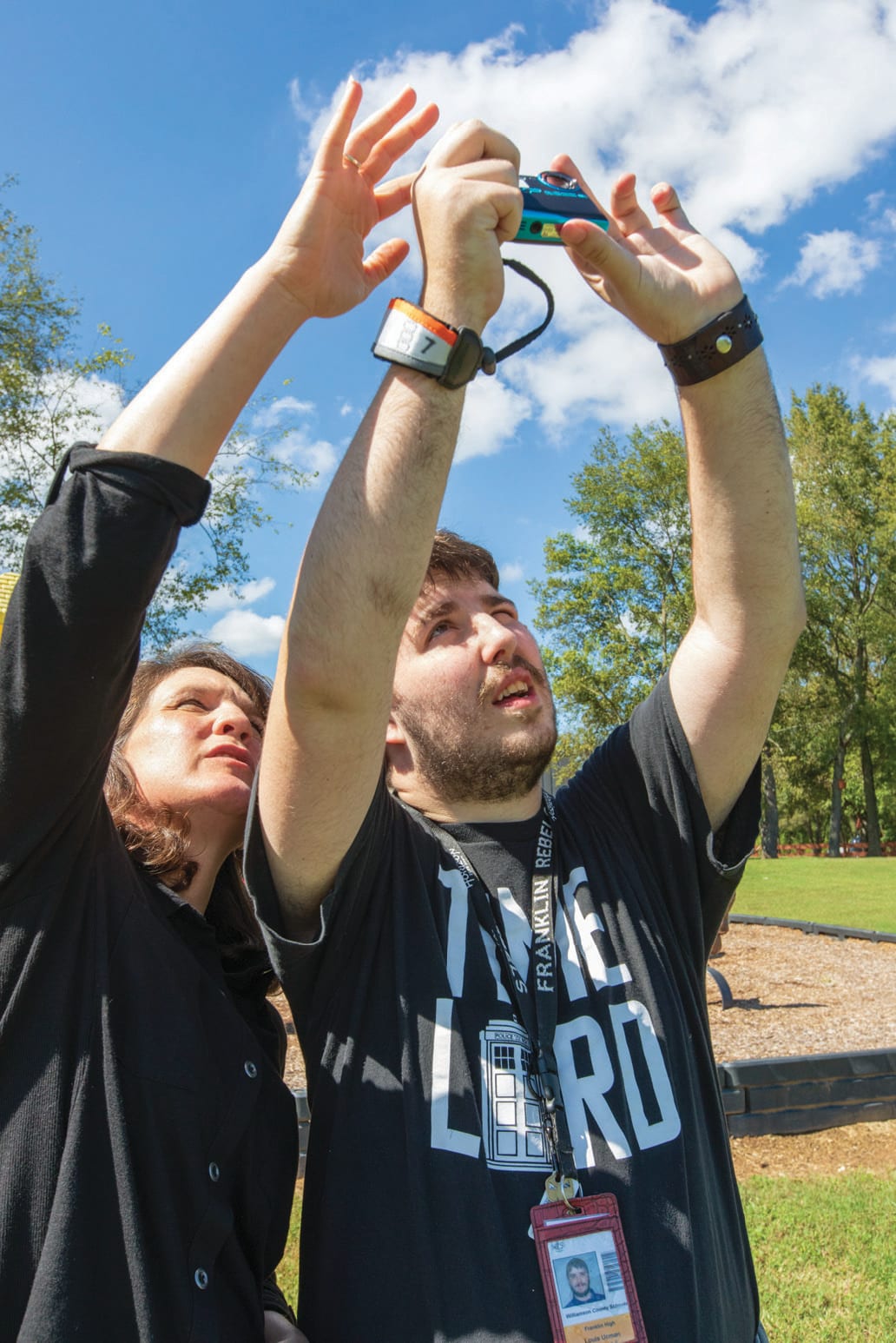 "Last semester, our pilot school was Centennial High. I am now teaching at Franklin High, and next semester, I will be at Ravenwood," says Vogus. "There are nine high schools with Transition II programs for 18–22-year-olds in Williamson County Schools. I hope to find funding to take Able Voices to all of them."
During the Able Voices curriculum, Vogus teaches students how to operate digital cameras and how to use basic composition techniques to make photographs that tell their stories. By focusing on the people, places or things important to them, students create photographs that have a deeper meaning to them as individuals.
"The photography class has been a wonderful opportunity for the students," says Franklin High's Leya Petty White. "Jen has done an excellent job teaching them how to use cameras and take photos. It is quite evident that she has a great love of photography and a deep love of students with disabilities."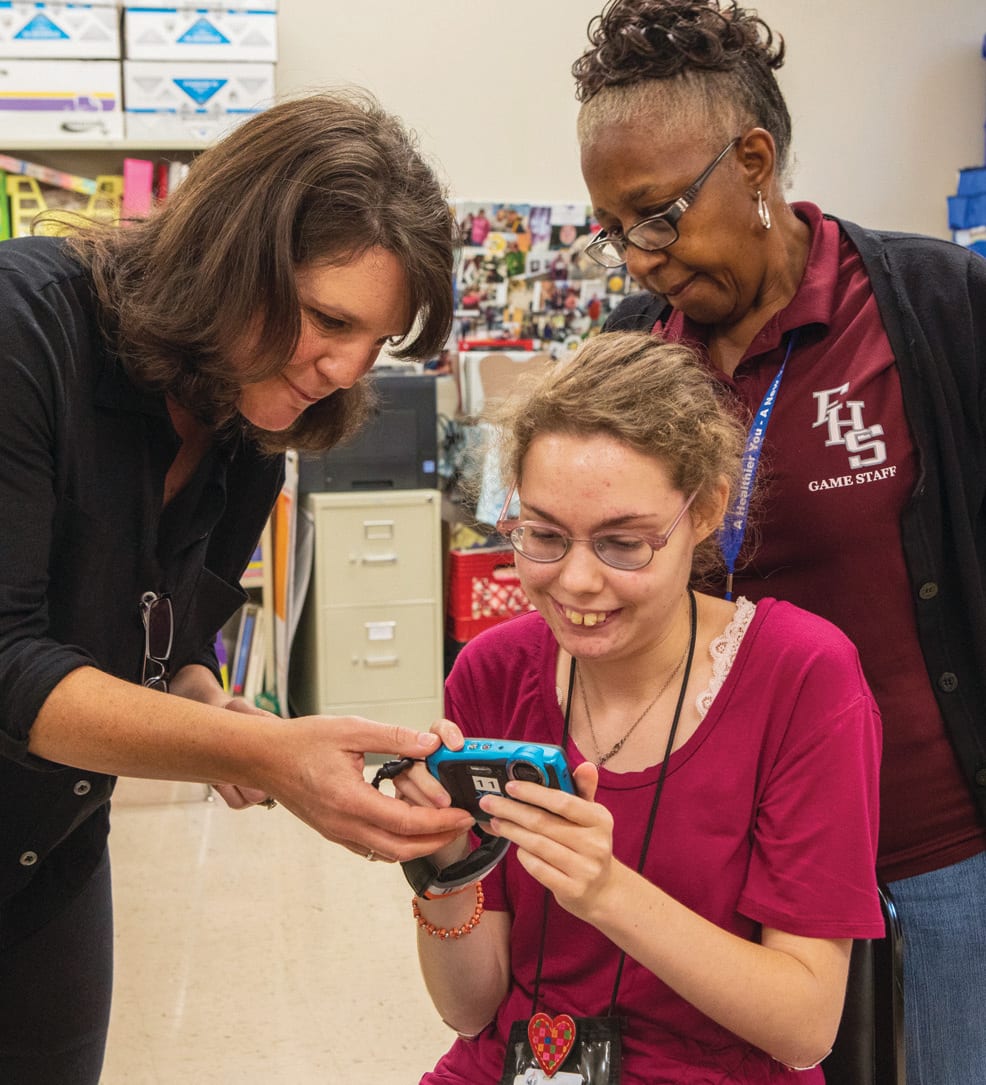 During the class, which meets once a week, students will shoot images at different locations, photographing things or people they care about. Each image helps to tell their story from their viewpoint. They will choose their favorite photos to be featured in a gallery show at the end of the semester.
"Our goal is to be able to send the cameras home with each student at the end of the semester so they can keep recording their stories in photographs," says Vogus.
"The best part is seeing their faces light up when viewing their printed and mounted exhibit photographs," she adds. "These large prints are tangible representations of what is important to each student, and it makes an impact on the viewer when seeing an image that is so personally relevant.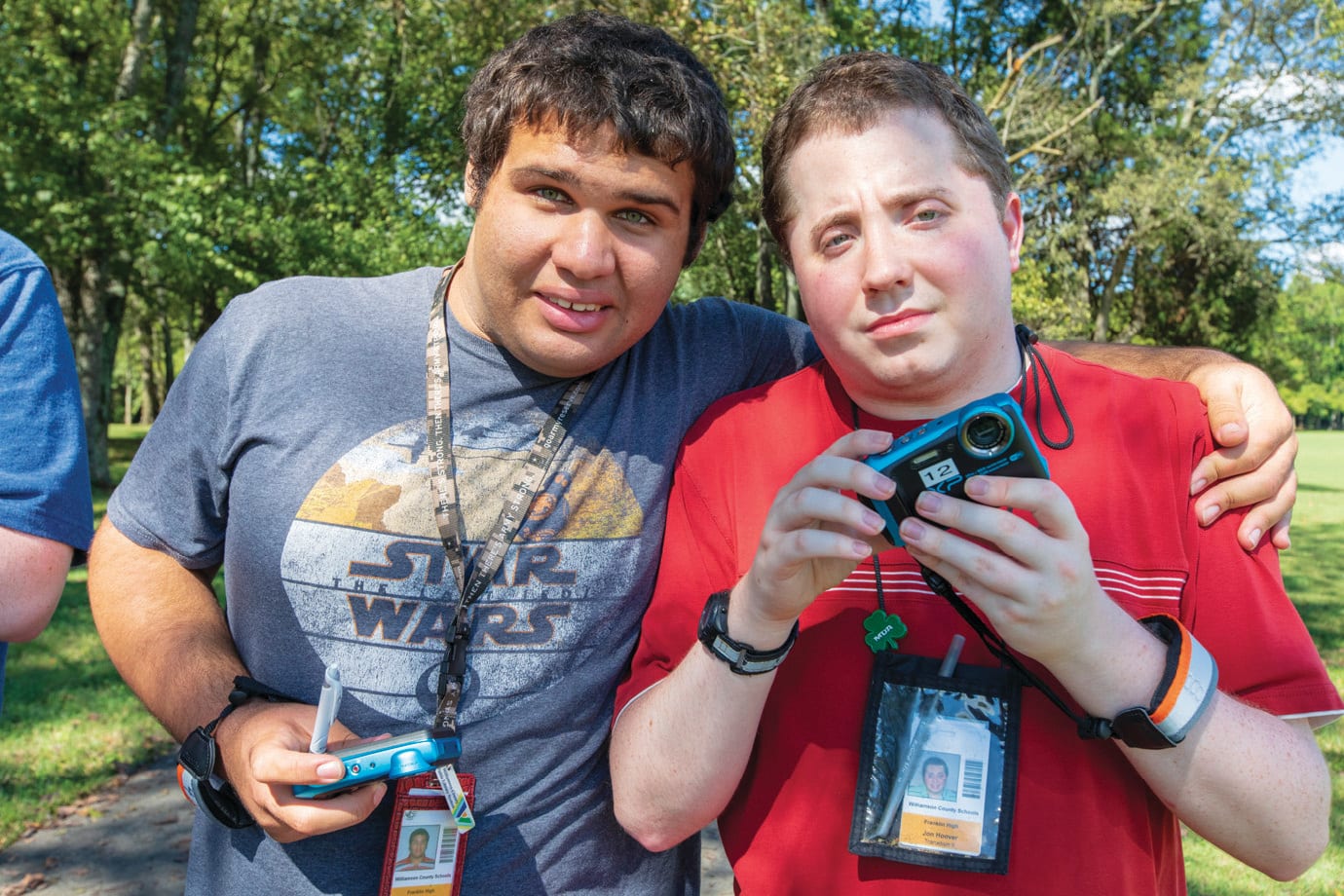 Able Voices:
Sharing Who We Are Through Our Photographs
Family, friends and the community are invited to the Franklin High Transition II students' exhibit reception on Tuesday, Dec. 11, from 6:30 to 7:30 p.m. at the Williamson County Community Services Building (129 W. Fowlkes St., Franklin). The exhibit will remain on display for four months.
The Vanderbilt Kennedy Center will exhibit January through March 2019 student photographs from both the Centennial and Franklin high school Transition II photography projects.
For more information about Able Voices, visit jenvogus.com/able-voices or email [email protected].