Gift-giving in 2021 is for the birds. No, really — this year, what gift is better for both wild birds and the humans who enjoy them than these wild bird treats? They're so affordable and easy that making them can be a family project with children. They're a smart gift to give the host of a party and most appreciated as a gift to loved ones in your life who already have everything they need. This year, as human guests return to the parties we all missed last year, let's remember the animal guests who have never stopped flocking to our backyards, entertaining and enriching us — the wild birds.
For a holiday visit to some of the magazine's favorite festive recipes for humans, here's a collection of past food features!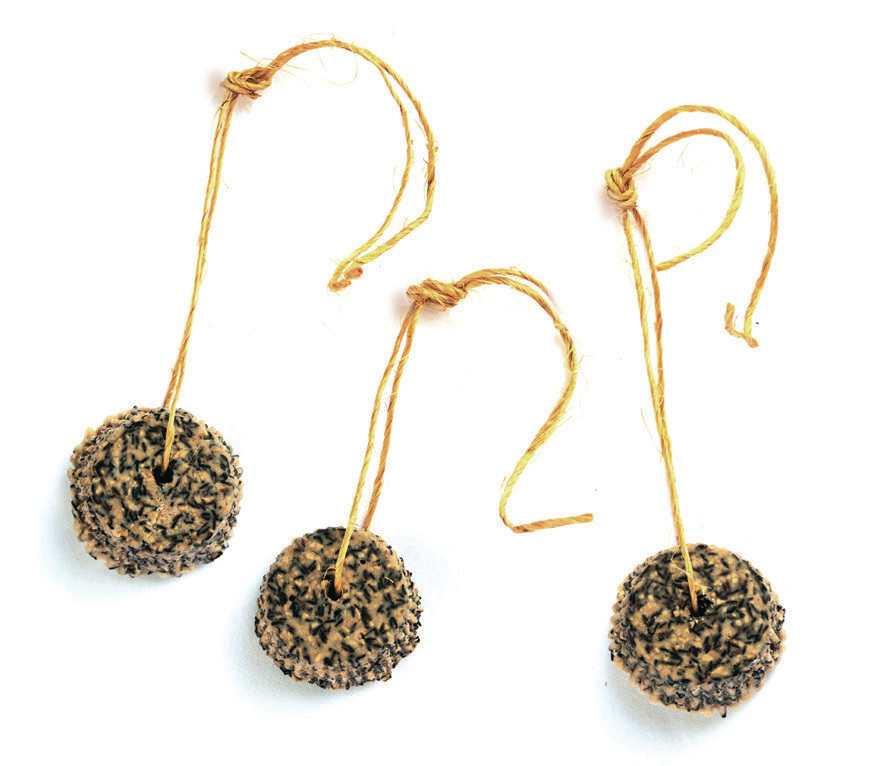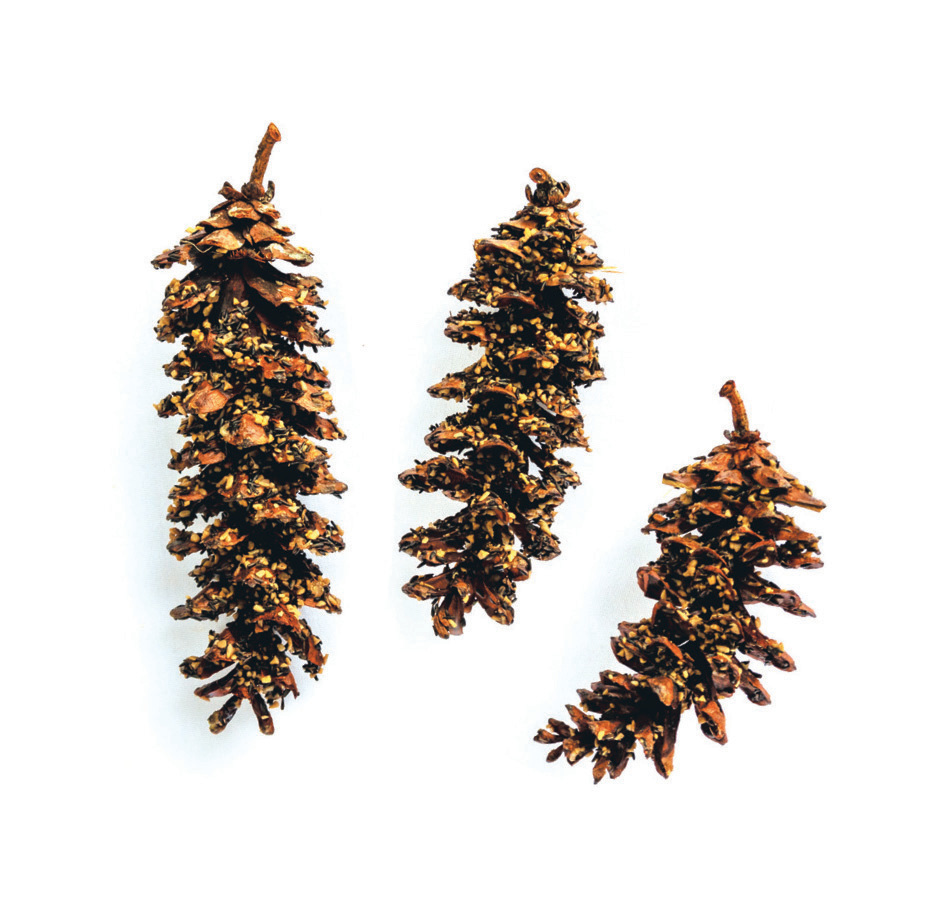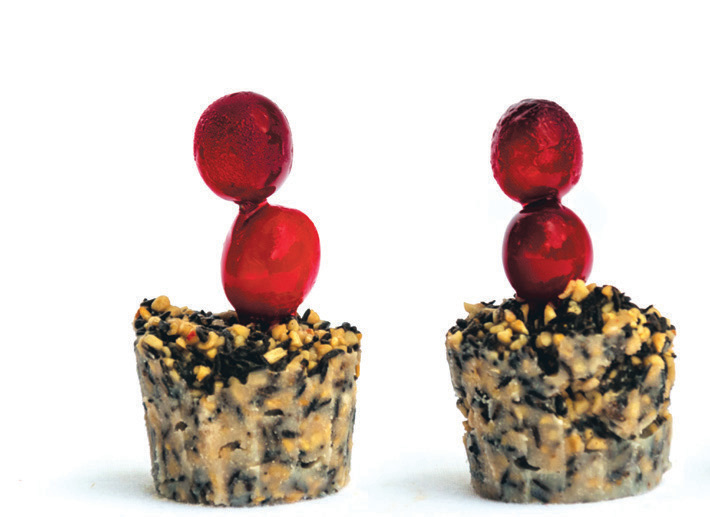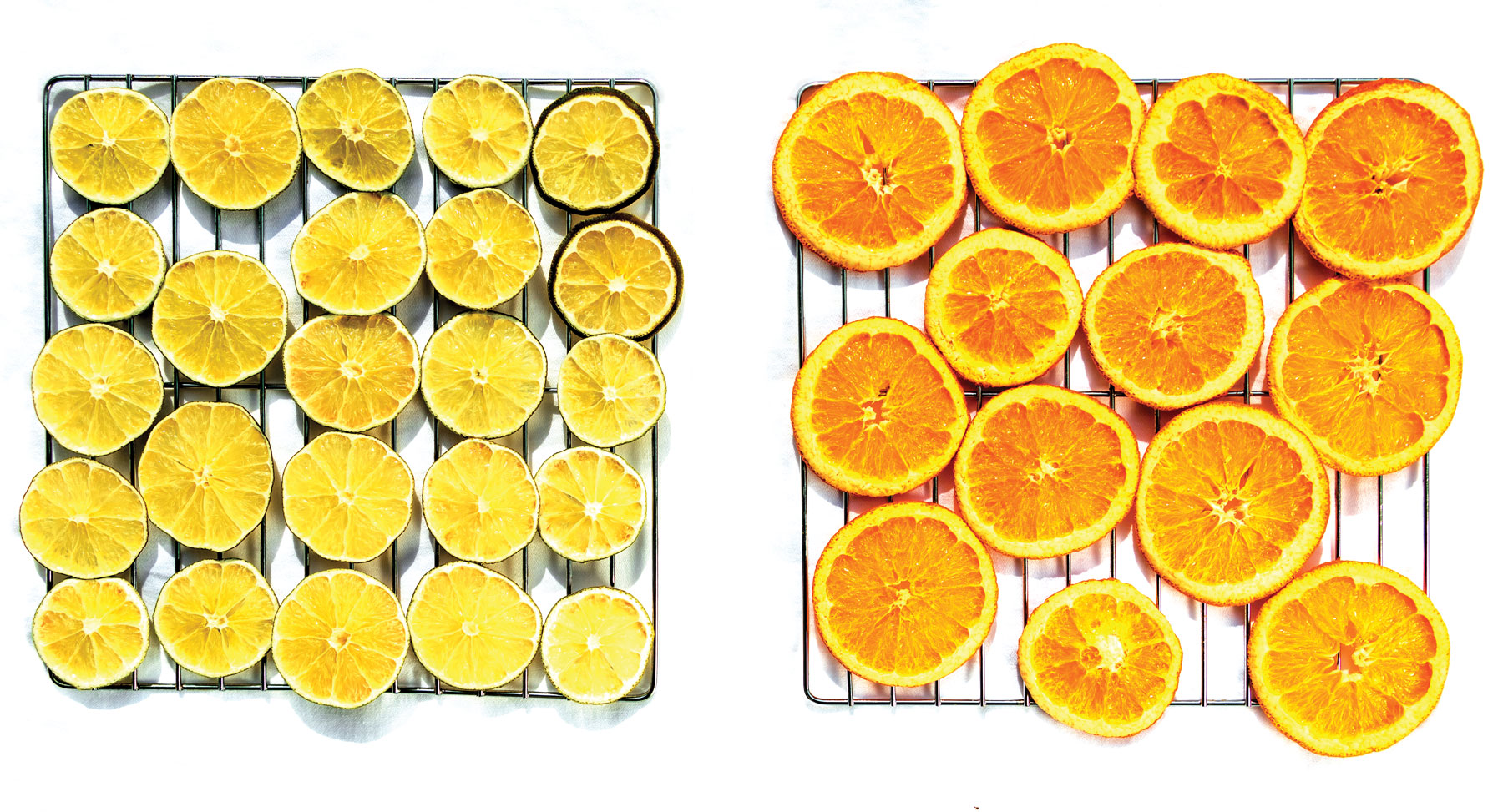 Tammy Algood develops recipes for The Tennessee Magazine that feature farm-fresh Tennessee food. Those fresh, local ingredients will always add cleaner, more flavorful foods to your table. We recommend visiting local farms and farmers markets to find the freshest seasonal produce.
---
Tips and Tricks
Lard, butter and margarine
If you do not have lard for these recipes, butter and margarine are not a good replacement. Lard can be purchased at any grocery store. Unrendered lard such as what you might find at a butcher will spoil quickly and attract rodents. An appropriate substitute could be Jim's Birdacious Bark Butter from Wild Birds Unlimited.
Tray feeding
Even if you don't have a birdfeeder, you can still take care of feathered friends by using a tray. This keeps the seed from falling to the ground and creating a mess on your patio or in the yard. Simply place a layer of birdseed in the tray and set out on a garden table early in the morning. Make sure it's at least 10 feet away from shrubs where predators can potentially hide. Shells from the birdseed will be left in the tray, so dump and clean at the end of the day.
Note: Avoid broadcasting or putting birdseed directly on the ground. The wet weather we have can quickly make the seeds soggy and attract other unwanted pests rather than our feathered friends.
Water
Make it a habit to place shallow containers of water out for birds. The water can be in disposable or recycled plastic containers, but make sure it doesn't freeze and change regularly
Be a songbird hero!
The bird populations in North America have declined by nearly 3 billion since the 1970s. Birds are in trouble from habitat loss, invasive species, climate change and pesticides. The good news is that when we create safe wildlife habitat in our own yards and make our homes and lifestyles more bird-friendly, we can help many birds to recover and even thrive.
Make your windows safer.
Keep cats indoors.
Reduce your lawn; plant native plants.
Avoid using pesticides.
Drink bird-friendly coffee.
Use less plastic.
Watch birds and share what you see with eBird, Project FeederWatch or the Great Backyard Bird Count to record your observations.
For more details about these and other winter feeding tips, check the Wild Birds Unlimited website, goodlettsville.wbu.com, or visit one of the seven locations in Tennessee.
---
Ask Chef Tammy

Email your cooking questions to Tammy Algood: [email protected].

Glenda writes:
"I have a recipe that calls for the ingredients to be served on or rolled in flatbread, and I'm not sure what to purchase. My friend suggested I buy pita bread. Is that a good option?"
Glenda, flatbread has become a rather generic term for a variety of nice ethnic breads. Originally Scandinavian, it was actually a dry and thin cracker-like wafer made from rye flour. Today, it includes not only the pita bread you mentioned but also naan, focaccia, lavash and even tortillas, so any of these are great options.

Jerry asks:
"I like meringue pies and just started venturing into making them. Please help me understand soft peaks."
Jerry, good for you! "Soft peaks" is the term used in many recipes that call for beaten egg whites or whipped cream. You can tell peaks are soft by lifting the beaters. The meringue will rise as the beaters are pulled out of the mixture, then the peaks will fall or slump slightly, thereby losing their shape. Stiff peaks are achieved by beating longer so that when the beaters are lifted, the shape remains.
*
Option: If your bread is fresh, lay it out on a wire cooling rack at room temperature for at least half a day or overnight to dry out.
*
Alternative: Omit peanut butter and use 1 cup plus 2 tablespoons of suet or lard. When melted, proceed as directed above.
**
Alternative: Instead of using pinecones, stir the birdseed into the melted mixture. Pour into mini (1 ounce) souffle cups or cupcake liners in a muffin pan. Then add a cut drinking straw or a natural, uncolored toothpick (if using souffle cups) into the center for hanging with twine. You can make larger suet cakes by using washed yogurt, sour cream or whipped topping containers, but don't forget the straw in the center! Store in the freezer until ready to take outside in cold weather. Remove the cupcake liners and souffle cups before providing for the birds. If desired, you can place fresh or dried cranberries on the tops of the toothpicks.
*
Alternative: Substitute or add lemons if desired.