Dear Connie,

I found these cannonballs in the basement of a house I purchased years ago. For cannonballs, they seem to be in pristine shape. I live in Nashville so maybe they were in the stockpile at Fort Negley but never fired. One of them has the number 12 engraved in it. Could they be from the Civil War, and how much would they be worth?

— Walter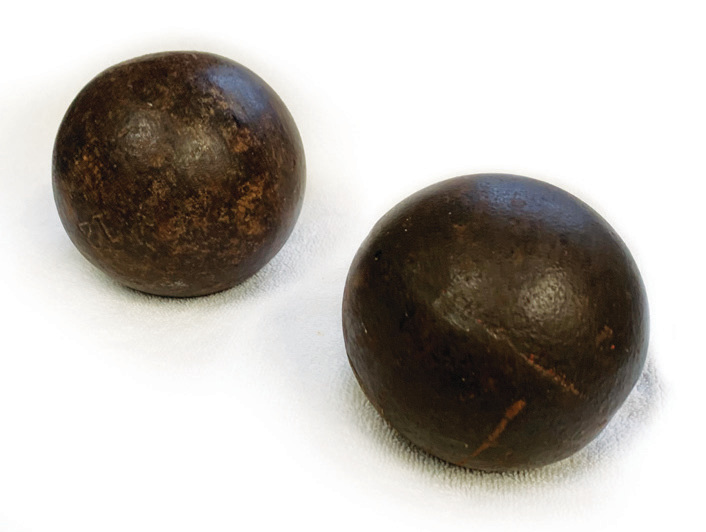 Dear Walter,
I have no idea how large these things are since there is nothing in the photo to tell their scale. Are they the size of marbles or cannon balls? It's hard to tell. Fortunately, my expertise is particularly keen in early 20th century track and field events. These are 12 pound shotputs with no intrinsic value other than to injure your shoulder if you try to put them to use. You might want to try them as doorstops, but they are probably worthless at that, too, as they will slowly roll away.
Dear Connie,

A few weeks ago, I visited the site of an old Civil War encampment. Two days later, my truck tire was flat. I pulled these two rusty screws from my tire, added a couple more patches and went on driving as usual. Judging from the corrosion, I'm certain they were forged in the encampment. How much are they worth?

— Chris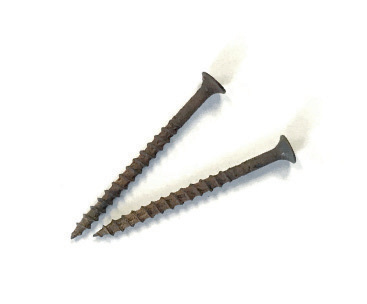 Dear Chris,
Yes, Chris, these could, indeed, be from the mid-to-late 1800s — IF big box home improvement stores were in operation then. AND if they had high-tech machinery to crank out deck screws like these by the millions. AND if they had decks in the 1800s. Which they didn't. What I'm trying to tell you is that these are deck screws sold at the hardware store. A box of 100 is about 9 bucks. You'll use 25 or so, and the box will remain in your garage for years, leaking onto the floor deck screws that you'll find in your tires.
Dear Connie,

I have had this little watch since I was 10. Since I'm over 50 know, I guess it's considered an antique. You can still wind it and the second hand will turn for about 10 minutes, but the hands don't move. What's it worth? Thanks so much!

— Ella
Dear Ella,
This particular pocket watch was made in various countries for the irrepressible appetites of mid-century American consumers who were more content with quantity than quality — and loved the pleasant realization of having just bought a watch for $2.95 at their corner general store. None of these watches work anymore, leaving them to sit in old desk drawers or dangle from the necks of rap artists on a budget. Keep it to remember who gave it to you because no one else is going to want a watch that doesn't — or can never — work.
Dear Connie,

I was in the audience of a Milli Vanilli concert in 1989, and I was suddenly hit in the face with something thrown from the stage. I looked down at the floor to find the culprit: this Milli Vanilli guitar pick. Thinking it flew out of the guitar player's hand by mistake, I picked it up, stepped up to the stage and handed it back to him. He gave me a puzzled look and threw it at me again. So I'm thinking he didn't like the pick or that it was defective somehow, which might hurt the value. However, I found out later that the whole concert was prerecorded and lip synched, so the guitar pick is in mint condition. Not a scratch on it! How much is it worth?

Ron, Mt. Juliet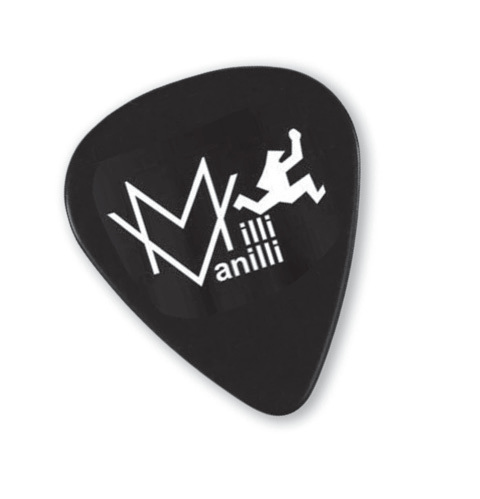 Dear Ron,
This is in mint condition and, given the band in question, has never been used. This is a new quandary for me as an antiques appraiser because the usual wear and tear of an object gives it that patina most collectors enjoy. If this guitar pick belonged to Eric Clapton, it would have nicks and chips from coming in contact with actual guitar strings and might sell for big bucks. This one would fetch much less … like, probably nothing. No one wants this guitar pick, you APRIL FOOL! Buy a guitar and give it the purpose it was meant for — to be used!