Dear Connie Sue,
I love, love, love your column in The Tennessee Magazine and have wanted to send this for some time. I inherited this from my grandfather, who was the super for a building on Park Avenue in New York City and was given this as a gift. I've always wondered if it's of any value and would love your opinion.
Donna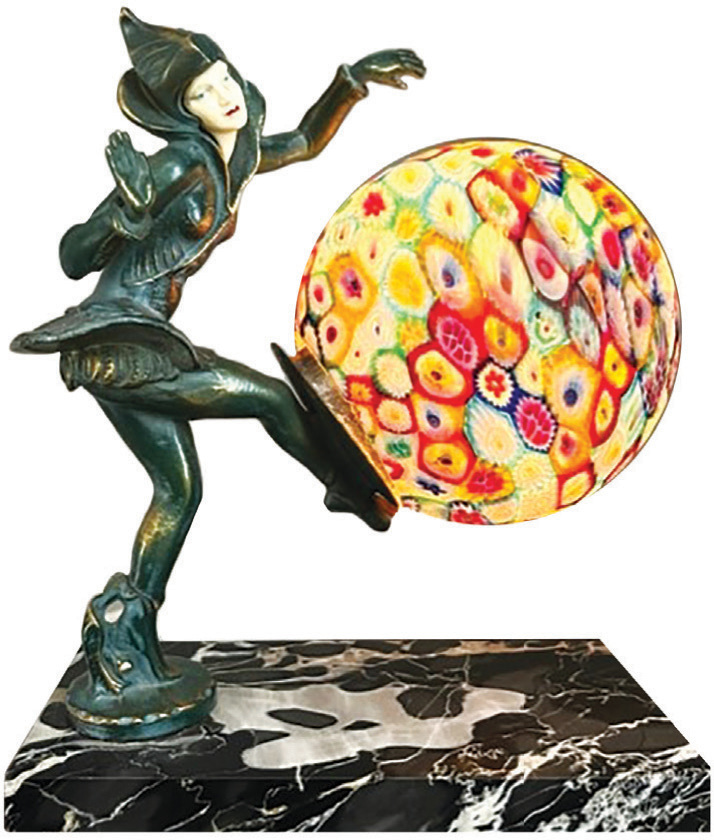 Dear Donna,
This is an Ignacio Gallo art deco lamp with ball-shaped multiflora shade. The pixie, not to be confused with elves who appear at Christmas, is bronze patinated on spelter. It has a striated white on black marble plinth. Made circa 1925, it sells for around $850. Please replace the cloth cord.
---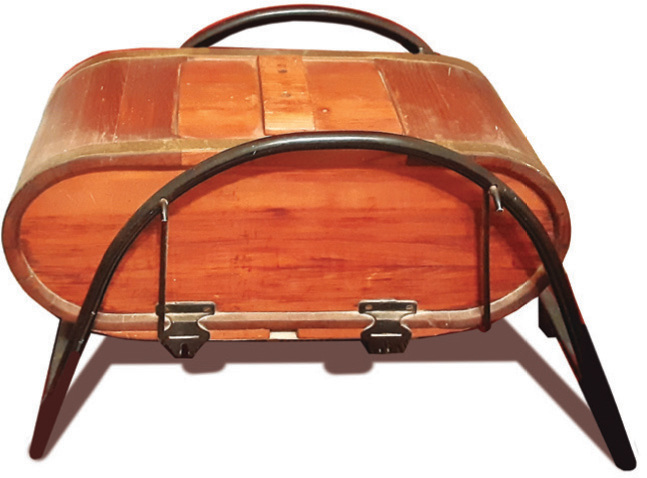 Dear Connie Sue,
I wanted to show you my grandmother's churn. It's very old, and there are not many like it. I hope you can tell me something about it and what it's worth.
Rilyne, Murfreesboro
Dear Rilyne,
This is called a swing stand butter churn. It might have come with a wooden paddle that was used to scrape the cream as it turned to butter. Sloshing the cream back and forth caused the butter to "make." Such churns were available through the Sears Roebuck catalog in the early 1900s for less than $5.
Churns like this had a stenciled mark on the side to identify the maker. Similar churns with scraper and stencil are hopefully offered for $200. As our memories of life on the farm age out, values tend to fall.
---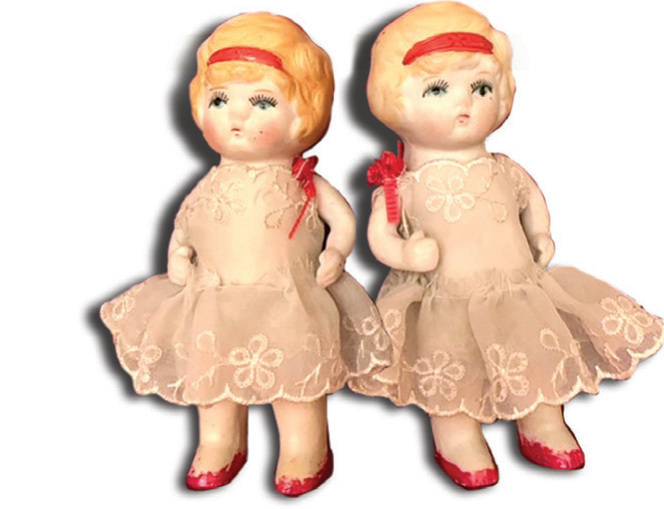 Dear Connie Sue,
I was given these two 5-inch porcelain dolls in 1963 by my neighbor in her late 80s. She said they had been hers when she was a little girl. Can you tell me anything about them?
Lynne, Murfreesboro
Dear Lynne,
Made in the 1920s in Japan, these bisque, jointed-arm dolls sell for around $12 each. You might be able to feel the incised marks on their backs.
---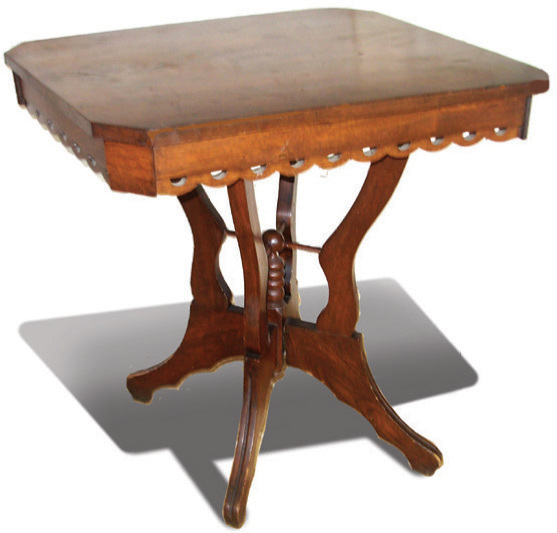 Dear Connie Sue,
This table came from my grandparents' home in Middle Tennessee. A photo shows me at age 2 playing in front of it in 1956. It appears to be walnut held together with dowels, slotted wood screws and finishing nails for the trim. Might this be homemade, or is it a factory production piece? My grandfather ran a secondhand store in the 1950s and '60s, so the table could have come from anywhere. Do you see this as a Southern or regional piece? Any thoughts on age?
Phil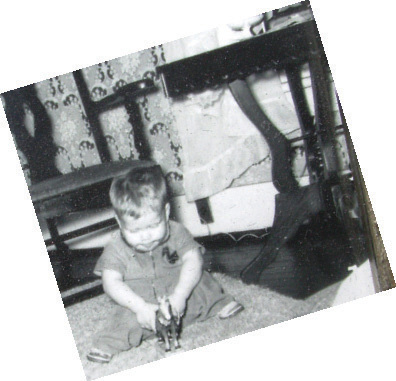 Dear Phil
Your people's table was production-made circa 1895. It is faintly made in the Eastlake Victorian style but clearly made to be affordable to the masses. The tables were often situated in center of the front window with a lamp.
In the 1970s, these tables sold for around $165. Now they sell for far less and often sport a new look with paint highlighting the sweet features of the scalloped sides and fancy base.
Numerous hunter-readers helped me identify the bucket with ceramic insert featured in my November 2022 column. They used these for warmth in duck blinds and hunting cabins. And with a small grate on top, they warmed and cooked camp food. Thanks to all who responded.