Dear Connie Sue,
This coverlet belonged to my grandmother, who was born in 1866 and died in 1928.
I would love to know the pattern and its current value.
— Margaret, Rogersville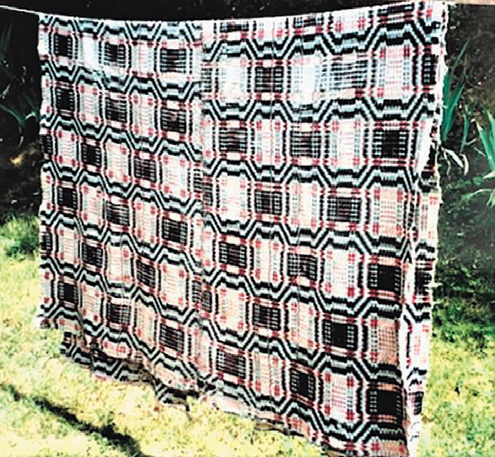 Dear Margaret,
This overshot structured woven coverlet was made circa 1830. The pattern resembles those attributed to southwestern Virginia. Such coverlets were typically made with two pieces sewn together like yours.
The pattern details have worn away from your coverlet with time and use. The border was probably trimmed away due to fraying. Condition and lack of provenance are detrimental to value.
Sold at a tag sale or at auction, the value would be between $50 and $150.
---
Dear Connie Sue,
I got this chair at a consignment shop and was wondering if you could tell me the value. It is inlaid with mother-of-pearl.
— Emily, Spencer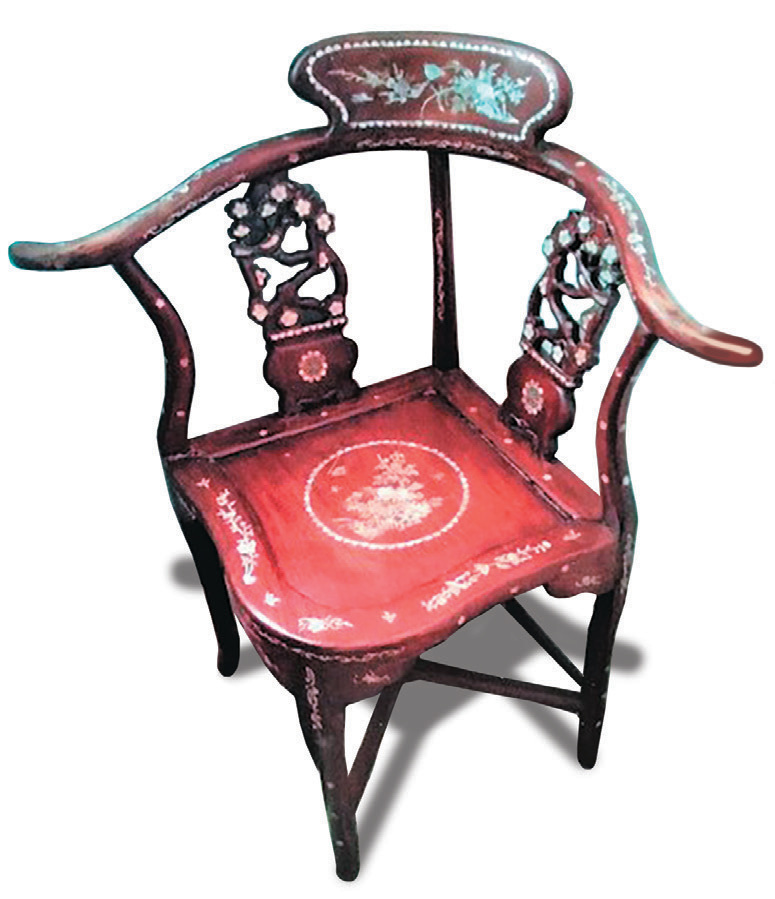 Dear Emily,
At a consignment shop, the price might start at $200 but the item finally sell for less than $100. Few of us are setting out to buy a corner chair. However, many of us are letting go of treasures purchased as we toured the world — a few decades ago. This exact model is plentiful online. Still, some optimistic sellers list it for more than $1,000!
---
Dear Connie Sue,
Can you give me any information about this piece?
— Dolores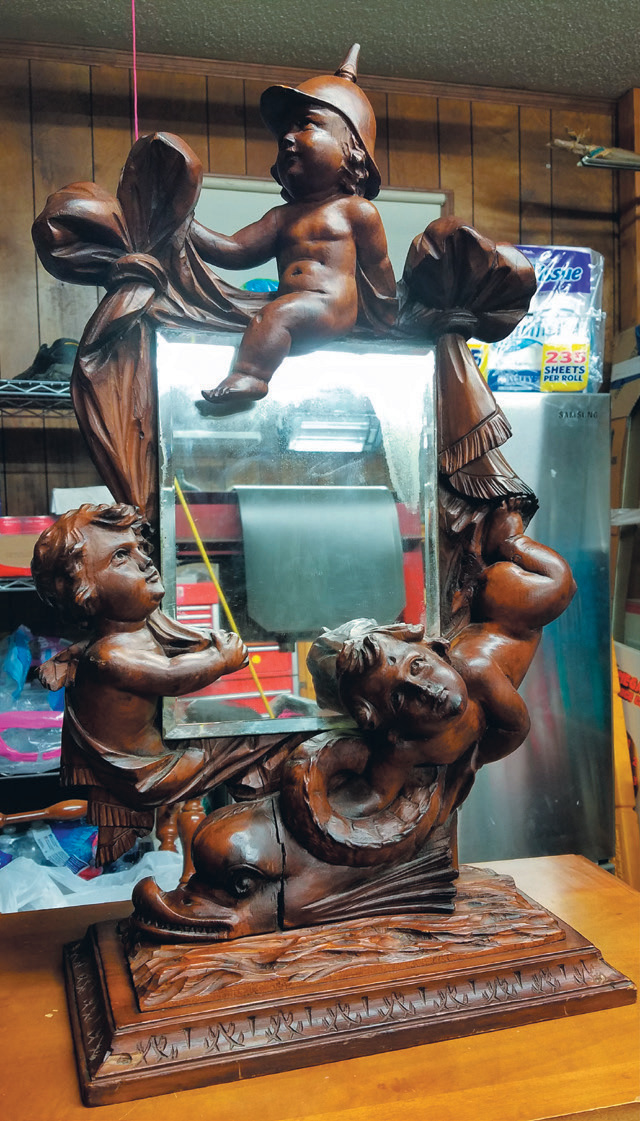 Dear Dolores,
The baby on top of this carved wood mirror frame has a World War I spiked helmet, so it must be from the early 1900s when the rumblings of war were on our minds. The soldier/baby and his two friends are displayed over the head of a sea serpent. A celebratory bow and tassel seem to bind them.
Decorative arts often involve political statements and affiliations. Mandel Brothers Furniture might have been appealing to conflicted immigrants.
It is impressive. Figural mirror frames of similar age and quality sell for $500 to $1,200. The work and theme are intriguing.
---
Dear Connie Sue,
My husband held onto this piece and said his uncle brought it home from the war with Japan. He wasn't sure if it was to hold jewelry or ashes. Does it have any value?
— Carol, Old Hickory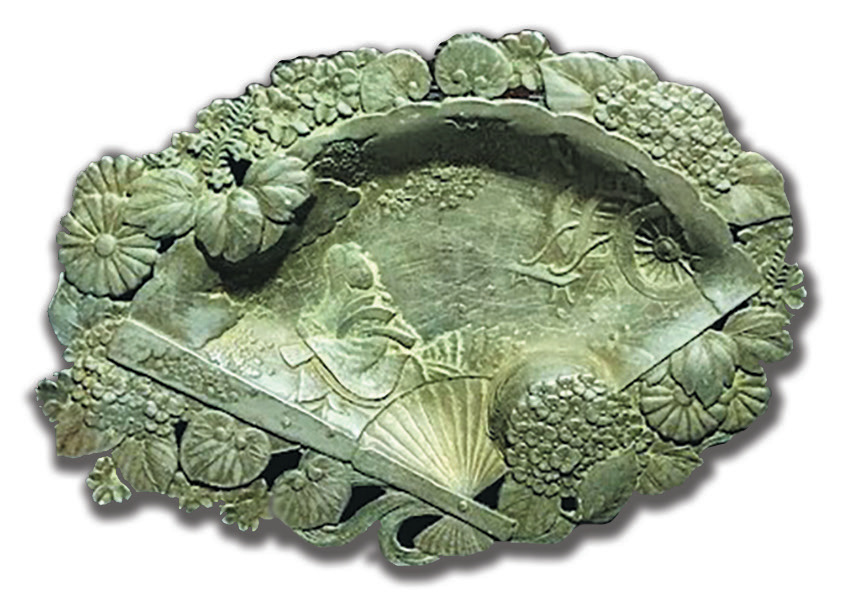 Dear Carol,
In an antiques shop, I would expect the price for this stamped brass tray to be around $35. The edges are finished with a bead of brass solder.
The shape of a silk folding fan is surrounded by various flowers and leaves. The center of the fan has a simple horse cart with large wheels and an implied Buddha.
It's a visual joy to explore. It doesn't appear to be marked, but with your husband's memory and the romantic motif, I think it's from the 1930s to '40s. The use of the tray is your choice.
---
Dear Connie Sue,
I have recently acquired two identical bentwood chairs at a yard sale. They are both in beautiful condition with intricate designs on the seats. The bottom of the seats says "Mundus and J.J. Kohn Ltd." and "made in Poland."
I would appreciate any info you have about these beautiful chairs.
— Camryn, Morristown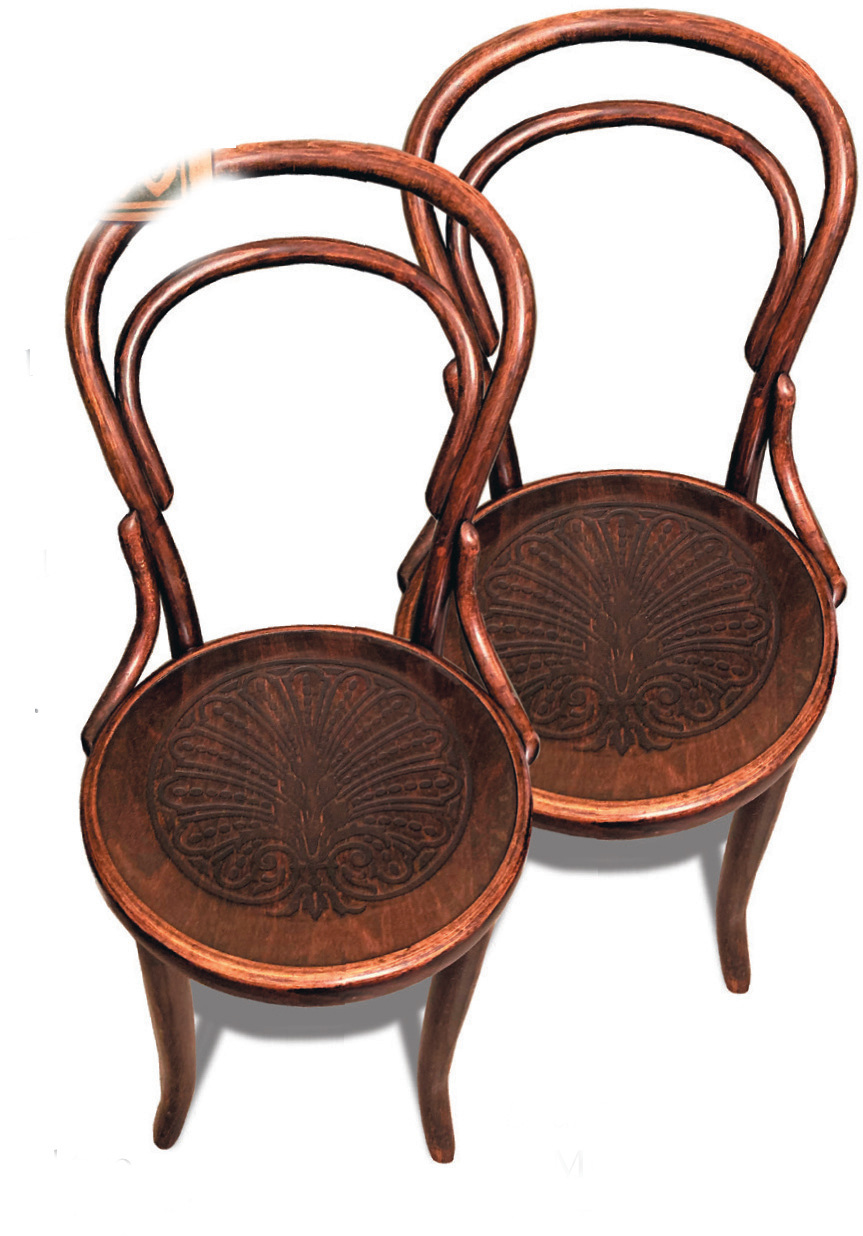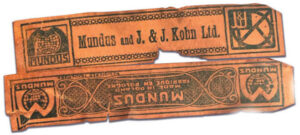 Dear Camryn,
Mundus & J.J. Kohn marketed bentwood chairs in the early 1900s as café chairs. Buyers often find a chair or two like you did, or there may be 10 or 20 selling from a closing café. The company had a selection of fancy pressed seat patterns and sell from $40 to $65 each.