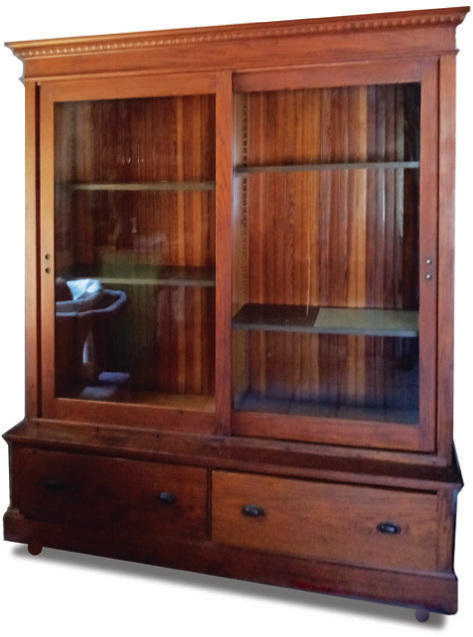 Dear Connie Sue,
I would like to know if this bookshelf has any value.
It had been in my in-law's home since the 1940s that I know of.
Would you be able to give me any information about it? There are eight boards cut to use as shelves.
Gloria
Dear Gloria,
The in-law's walnut, double glass door bookcase was made in the early 1900s. This is indicated by the vertical slat back. It has a flat bonnet and two drawers below. Wall size bookcases are a nice way to keep the dust off of books and pretty little things.
Similar bookcases sell for $300 to $600.
---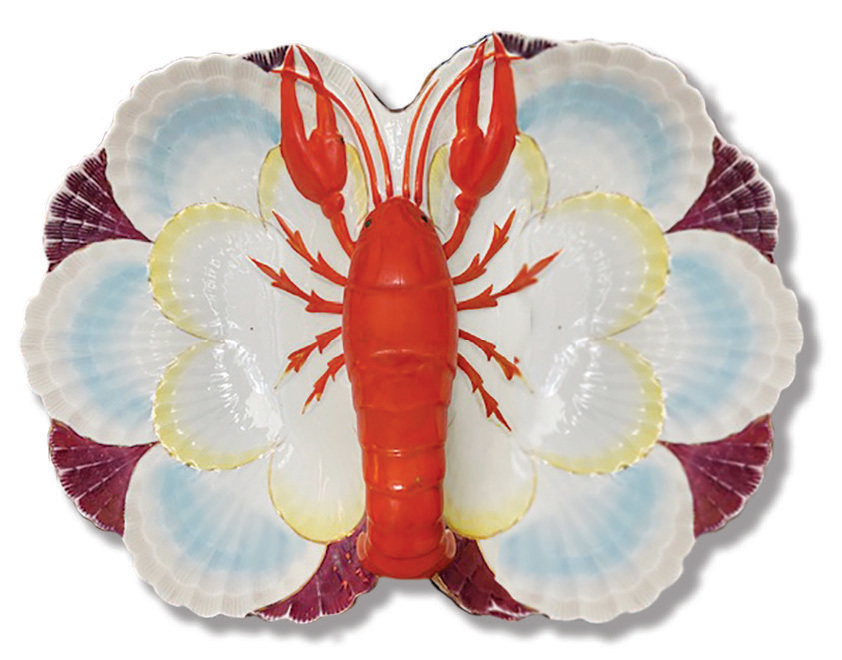 Dear Connie Sue,
This divided lobster bowl belonged to my great-grandmother and has been passed down through the family to me. There are no markings. We are interested in learning about its origin and age.
Kathryn, Franklin
Dear Kathryn,
The absence of a mark indicates your matriarch's divided lobster bowl was made before 1891. It was made in or is from around Germany. Without a mark or signature, attribution is difficult to determine. It is impressive, though, with the brightly colored, well-formed lobster serving as the handle. The kicker is the three layers of clam shells in different colors. They give the dish depth and interest beyond the central crustacean.
You didn't ask, but others will want to know … retail price would be over $100. If it were marked, the value would greatly increase. At a tag sale conducted to liquidate personal property, it could sell for as little as $25.
---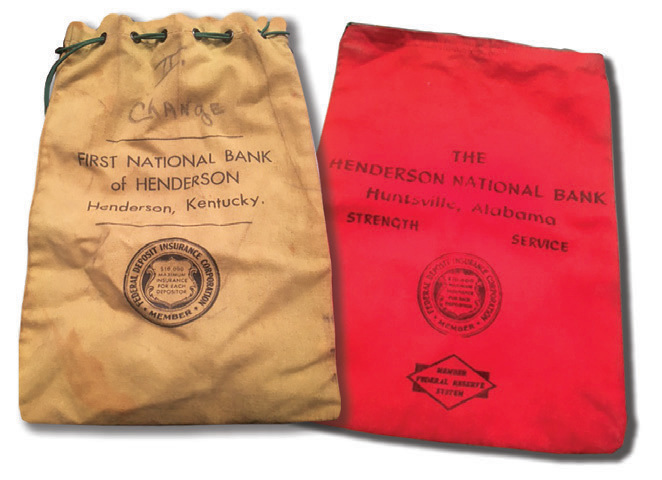 Dear Connie Sue,
I received from my mother two money bags with coins she got from her parent. One is from First National Bank of Henderson, Kentucky, and the other one is from the Henderson National Bank in Huntsville, Alabama.
In one bag, we found two rolls of buffalo nickels that have never been unrolled.
Sabrina
Dear Sabrina,
Cloth money bags sell for $6 to $15 each. The two rolls of nickels are a pig in a poke. To determine if the coins are more valuable left in the unopened roll or opened, you might consult a numismatist — a specialist in collecting and selling coins. In every coin grouping, there might be a coin made in limited numbers that is worth far more than all the others.

---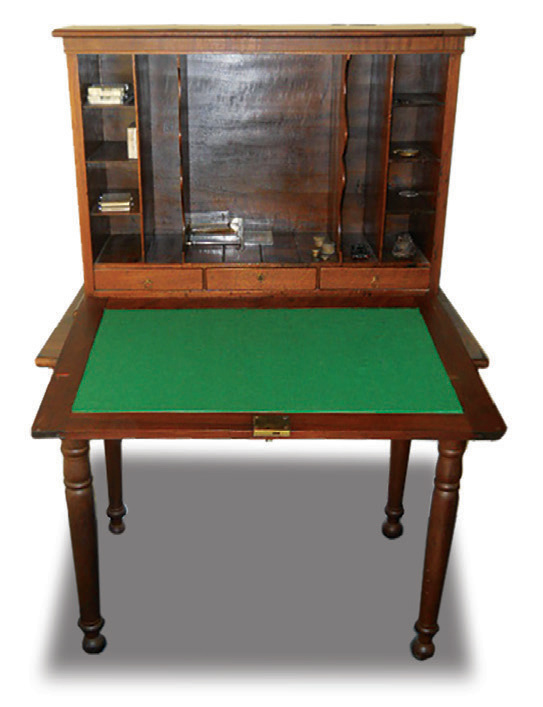 Dear Connie Sue,
This cotton planter's desk has been in my family for several generations. Would you please take a look and tell me about its age, manufacturer and approximate value?
Jill, Murfreesboro
Dear Jill,
This Southern walnut fall-front plantation desk with fitted interior was made in the early 1800s. I can see the hand planning marks on the inside, which dates the piece before 1830, prior to steam. I can also see evidence of missing vertical panels. In a retail shop, it might be priced around $1,000. At an estate sale, it might sell as low as $350.
It is lovely, simply made and was functional with the locked door and drawer. Similar desks were popular in the 1970s when we were high on our ancestors' things. Buyers were plentiful and motivated to re-create earlier times in their homes. I've appraised many plantation desks displaying family treasures. A pair of wire-rimmed glasses with handwritten documents are often displayed on the writing surfaces with sprinkles of books and small items in the cubbies.
Sometimes there remains a handwritten mark on the back or underneath; however, most plantation desk makers are unknown. Your desk has existed for two centuries. I find it remarkable we have these sweet ties to our people still functioning in our homes.