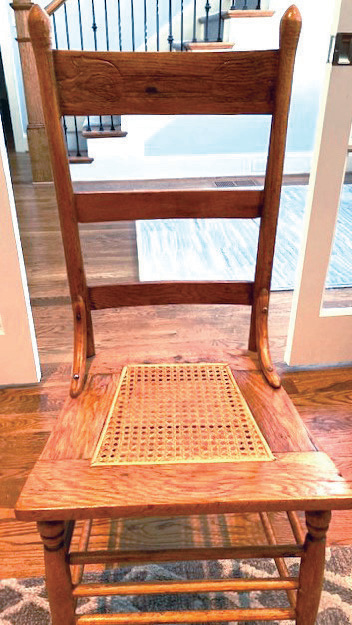 Hi Connie Sue,
Any details regarding the history of these oak pressed-back chairs?
I bought a set of four, which I stripped and used tung oil to bring out the grain.
— Jeanie
Jeanie,
I think the chairs had a leatherette (hardened, stacked paper made to resemble leather) seat before the pressed cane was added. Typically, pressed-back chairs had vertical spindles. The horizontal slats on the back of your chairs are a bit less fussy but still made circa 1900.
The craze to re-create the family farm kitchens has diminished. The current rush to downsize sets of oak chairs has caused lower prices and languishing sales. Your set of four might bring $100.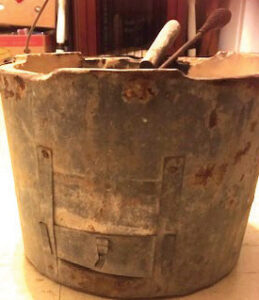 Connie,
Do you know what this is?
— Mary
Mary,
I think this is a primitive wooden bucket with ceramic interior for transporting hot embers from one fire to light another. I'm unable to find a comparable item for sale or one that has sold, so assigning an accurate value is impossible.
Dear Connie Sue,
First, let me say I thoroughly enjoy your column. It's the first page I turn to when I receive the magazine.
Attached you will find pictures of an object I found in a little antique shop in London some 55 years ago. I doubt if it has much value, but it intrigues me because I have never seen anything like it. If you could tell me about it, I would appreciate it.
— Judy
Dear Judy,
It's a pocket-size traveling ink well made by Ransome's Patent and De La Rue & Co. It was marketed to the Victorian traveler. Circa 1910 and made in England, it should sell for around $75.
Thank you for reading and taking the time to encourage me.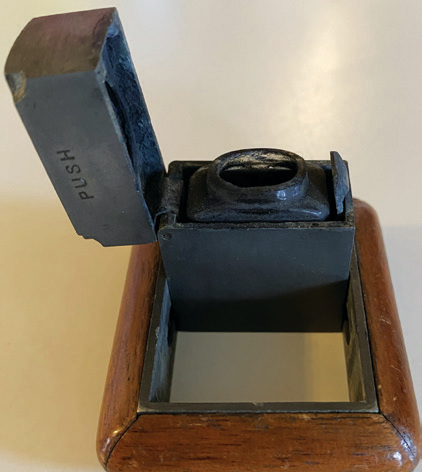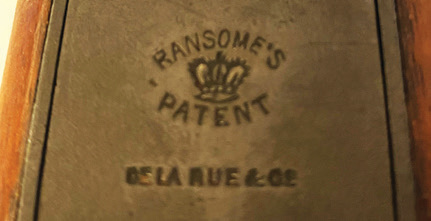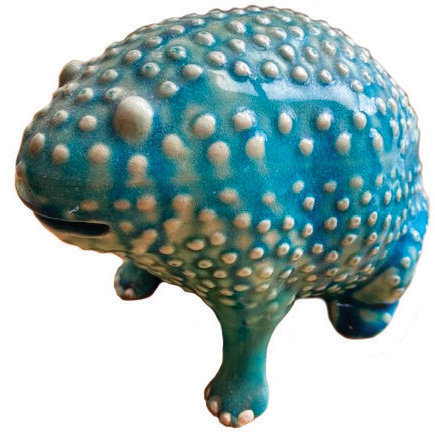 Hi Connie Sue,
I bought this antique about 30 years ago, love it and have never seen anything like it. I see no markings on it. You put a coin in her mouth and use the plastic tab on bottom to rob the bank. She's about 5 inches long. How valuable is she?
— Peg, near Monteagle
Peg,
Your hobnail aqua-green frog was made in Portugal. I found one for sale at $15. I'd say she is midcentury.
Hi Connie Sue,
I am cleaning out items and came across these two flower pots from my grandmother or her family. I have tried to look for these and can't find exactly what they are. Are they Mosser? I am not even sure if they are flower pots, but they have a hole in the bottom that has never been taken out. Thanks for any help you can provide.
— Jolene, Franklin
Jolene,
Anchor Hocking made these Jadeite Fire King Brand glass flower pots. Most of Jadeite's pale green glassware was made between 1945 to 1975. Your 3.5-inch flower pots sell for $25 to $50 each. Do not tap the drain hole!